[button link="#" target="_blank" color="purple" shape="rounded" size="small" align="left"]Affliate Link[/button]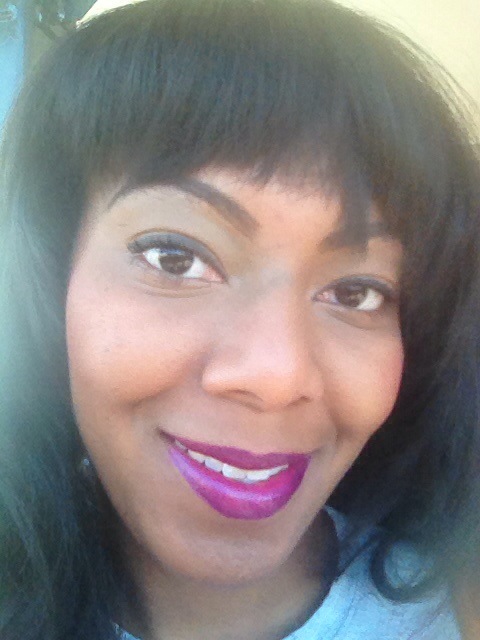 So for the past two days I've been posting pictures of this mystery lipstick on my Instagram, Twitter and Facebook. If someone could correctly guess the brand and color I was going to give them their very own. I already knew people wouldn't have a clue as to what it was but I enjoyed watching them guess. One young lady guessed the correct brand but never listed the color! She was so close. Now that I've had time to really wear the lipstick and swatch the remaining colors I more than happy to introduce to you the Iman Cosmetics Lip Affair Lip Palette! The Lip Affair Lip Palette was just recently released and hasn't been out long. The only reason it was on my radar is because I follow @imancosmetics on Twitter and I kept seeing them tweet these photos of Iman wearing a gorgeous purple lipstick. First I just passed it off as good photoshopping. You all know I've been on the hunt for the ultimate purple lipstick for fall. I was disappointed by Maybelline so I didn't want to get my hopes up again. Alas, she kept tweeting photos so I finally decided to seek this palette out and give it a try for myself.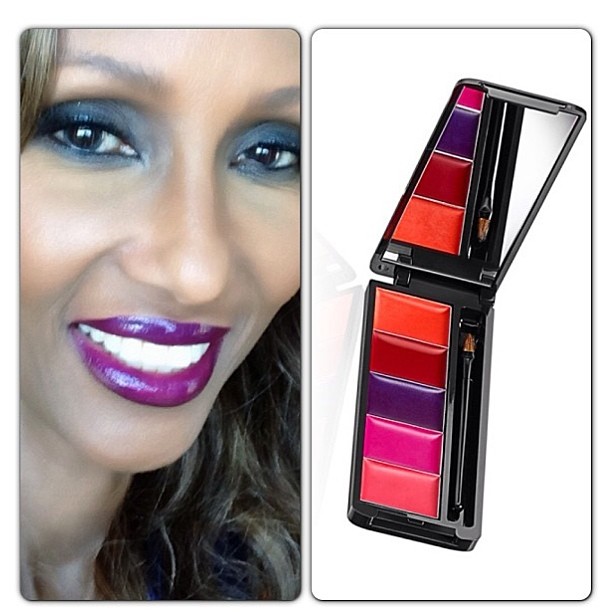 The Iman Cosmetics Lip Affair Palette is everything you need in your life! I ordered mine from Drugstore.com. Actually I ordered 2 more, one extra for myself because I knew I was going to use that purple like it was nobodies business if it was true to color and the additional one for a give away.
The Lip Affair palette is basically a budgetnistas answers to the Inglot Lip Palette or the Sleek Lip palettes. It is highly pigmented and very very affordable retailing for only $5! No worries about breaking the bank or having to pay for international shipping. There are five colors in the palette each being perfect for the coming colder months. What's great is that the palette is travel size and comes with a small lip brush and a mirror. It is sleek and slim enough to fit in your back pocket or your makeup bag. Check out swatches below.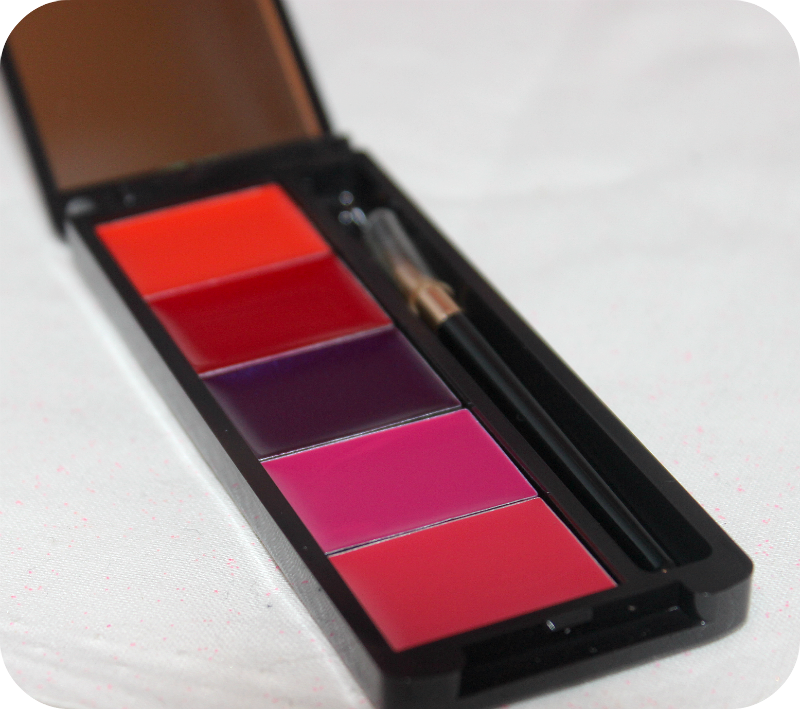 Kinky Pink
Taboo
Scandalous
Flirtatious
Hot
For $5.00 it doesn't get any better than this. Iman Cosmetics has definitely redeemed their selves in my book. If you're looking for a great travel lip palette this is definitely it. I would love to see them do a neutral palette also. That way you could just carry the two and all your lipstick needs or met. The brush came clean pretty easily. I honestly just wiped it off with paper towel then used it to swatch the next color. I have not seen these in stores yet, I checked three so your best bet is probably ordering this palette online at Drugstore.com. My advice would be to grab it before it's sold out!
Want to win you're very own Iman Cosmetics Lip Affair Palette ?? Leave a comment telling me your favorite makeup trend for fall along with your email address. I will choose one random winner from the comments on September 24th at 12:01am. Must be a U.S resident and 18 years old to participate.