I shared these tips with you as part of a sponsored with Social Stars and RoC® RETINOL CORREXION® Deep Wrinkle Daily Moisturizer With Sunscreen Broad Spectrum SPF 30. #WomenWhoROC
One of the best parts about the holidays are all the amazing parties and events. In this post, I'm giving you four beauty tips to remember that will help you get holiday ready for that upcoming event.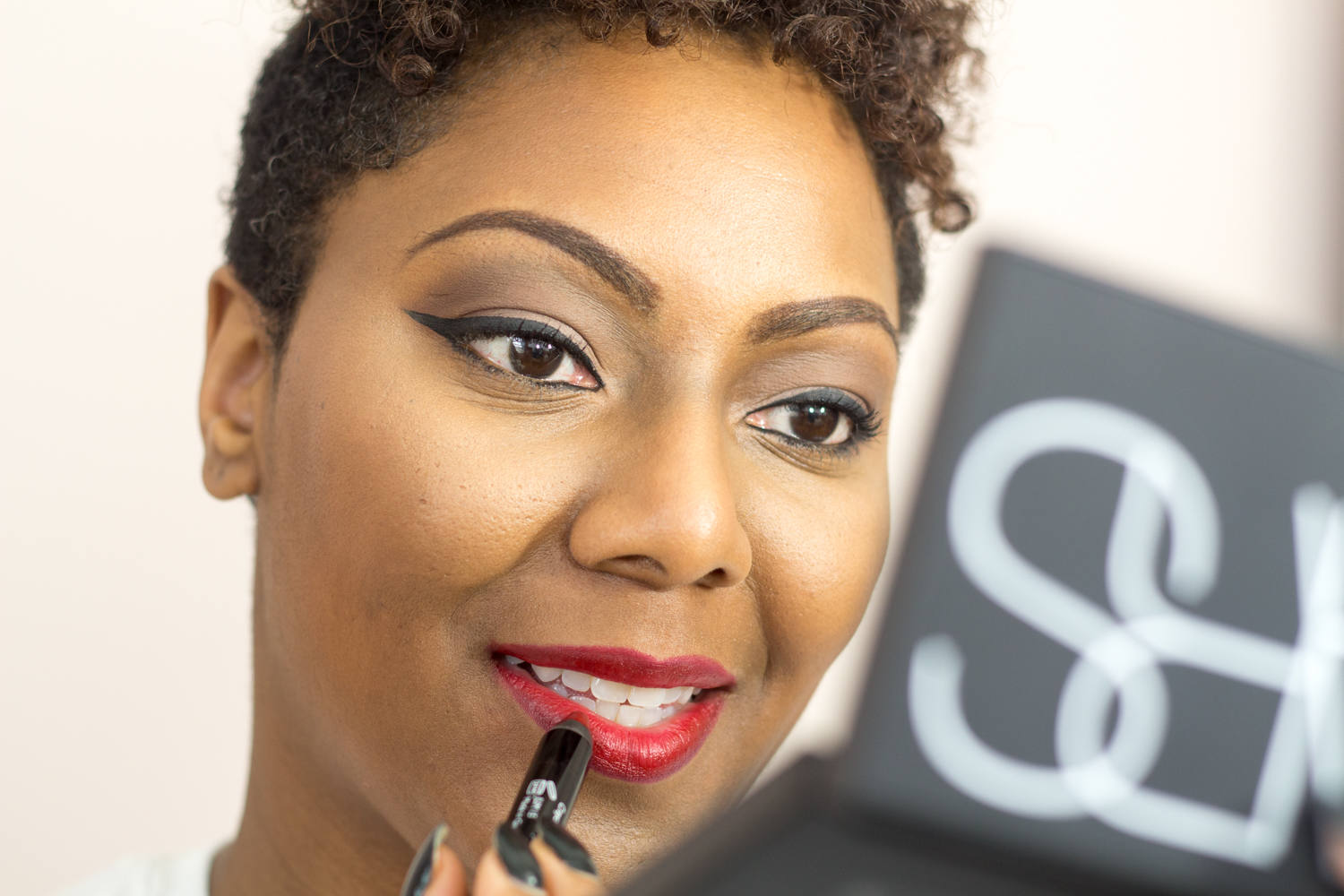 Tip 1: Red will always be my go-to lipstick color for any winter holiday event. I love the color red because when wearing it you can give off so many emotions. You could be sultry and dangerous, powerful, or festive and fun. I've already received invites to winter parties and so I'm testing out my red lipsticks to figure out which one I like the best. I'm torn between a deep red matte or a sparkly red with gold accents. The number one tip I always give to those wearing red lipstick for the first time is to make sure you prep your lips before wear. Start by exfoliating your lips with a sugar scrub to get all the dead skin off. Trust me red lipstick can be unforgiving in that it will show any peeling skin on the lips. Next you'll want to use a lip balm to add moisture back to your lips. This is especially important being that lips don't have pores or glands to replenish oil. Last, line your lips with a color slightly deeper than your lipstick and then apply your color of choice.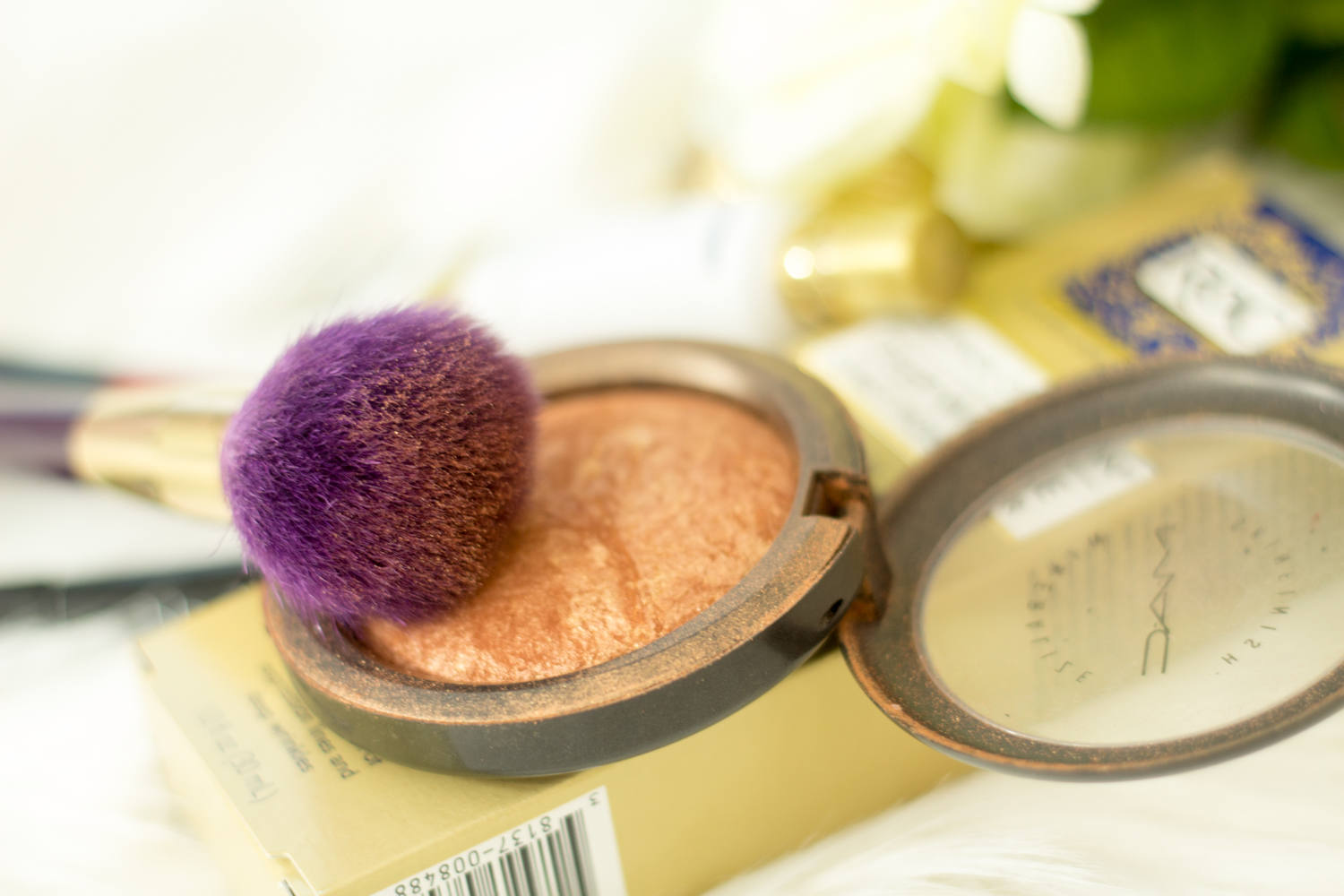 Tip 2: Besides choosing what to wear and finding the best red lipstick, I'm also trying out highlighters and bronzers. You want a bronzer that will pair well with the lipstick. For the holidays, I tend to lean more towards highlighters and bronzers that have a golden hue as I want to bring more color to my skin now that were lacking in the Sun department.
Tip 3: Next, I go on the hunt for the perfect fragrance. As most holiday parties are in the evening I tend to lean towards fragrances that have more sultry spicy notes. Trying out different fragrances before an event will give you a better idea of what notes present as the fragrance dries down as well as how long the fragrance last. The last thing you want to do is wear a new scent only to find that it's overpowering or that you can't smell it at all.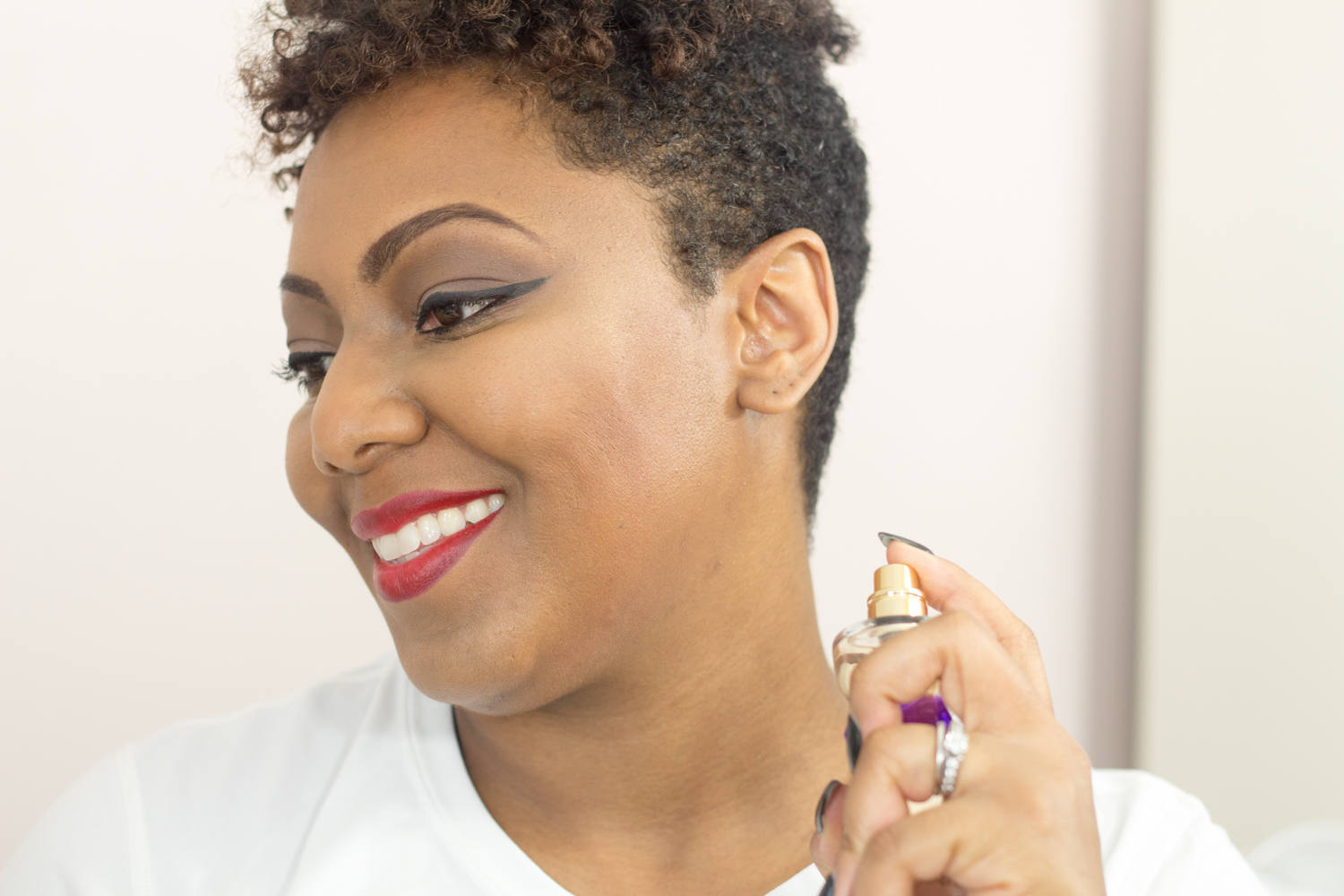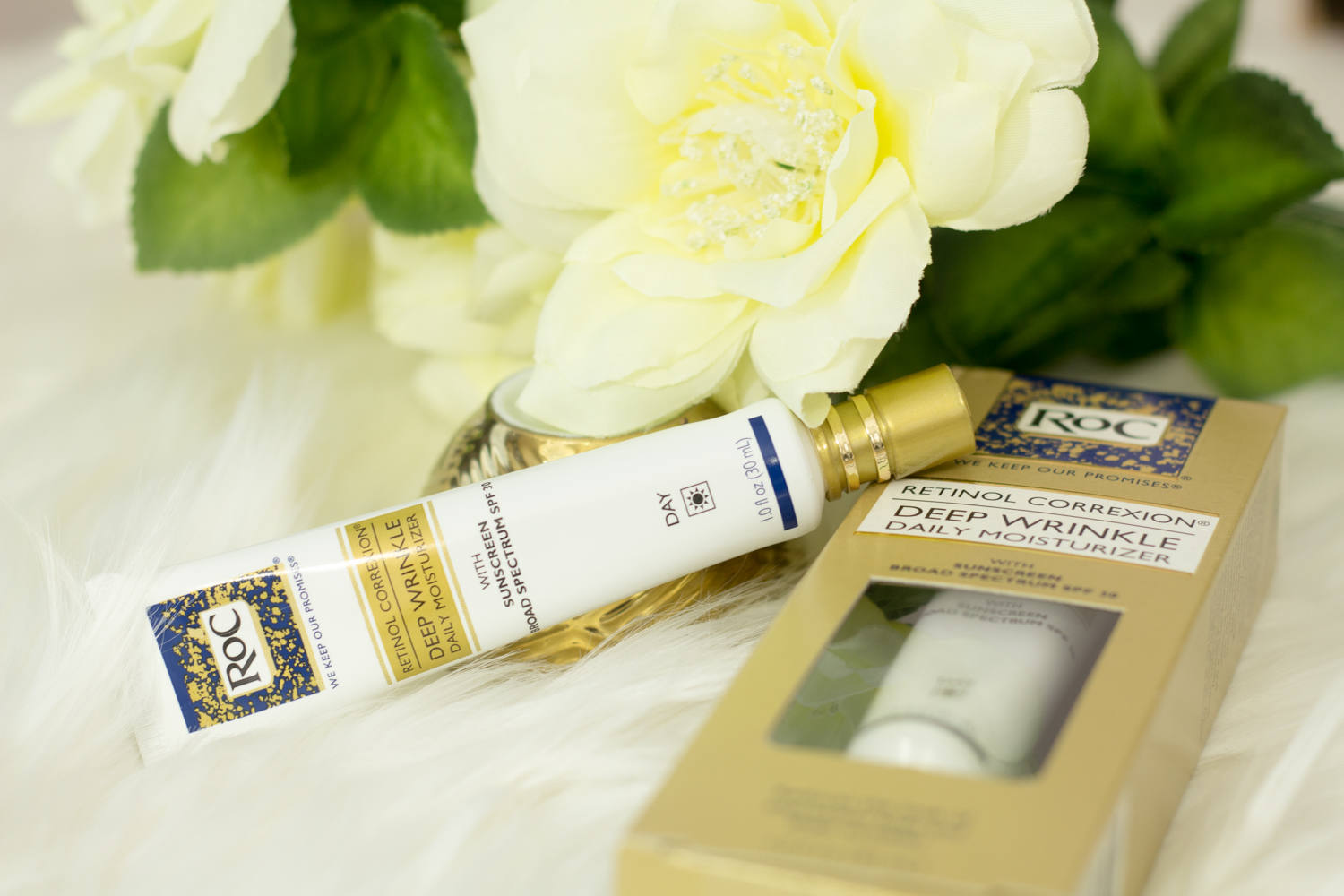 Tip 4: The one thing that really helps me bring my holiday event look together is my skincare. I firmly believe that a great skincare regimen creates the best foundation for putting your best foot forward, so you'll want to really make sure to focus on your skincare at least 4 weeks before the event. Since I'm a bit older I need to do more than just wash my face, because of this I have a skincare routine for both day and night. Even though I have oily skin one of the most important parts of my skincare routine is my moisturizer. A good moisturizer does more than put back moisture it also preps your skin for everything else you're about to put on it. Right now my moisturizer of choice is the Deep Wrinkle Daily Moisturizer. As I mentioned before my skin is maturing and so I love that this moisturizer has Retinol, an ingredient that can improve the appearance of fine lines and deep wrinkles. This product actually has a combination of Retinol and sunscreen which blocks UVB and UVA rays with an SPF 30 protection. I love how I'm getting so much in just one product!
If you keep these beauty tips in mind I know you'll be an absolute show stopper at your next party!