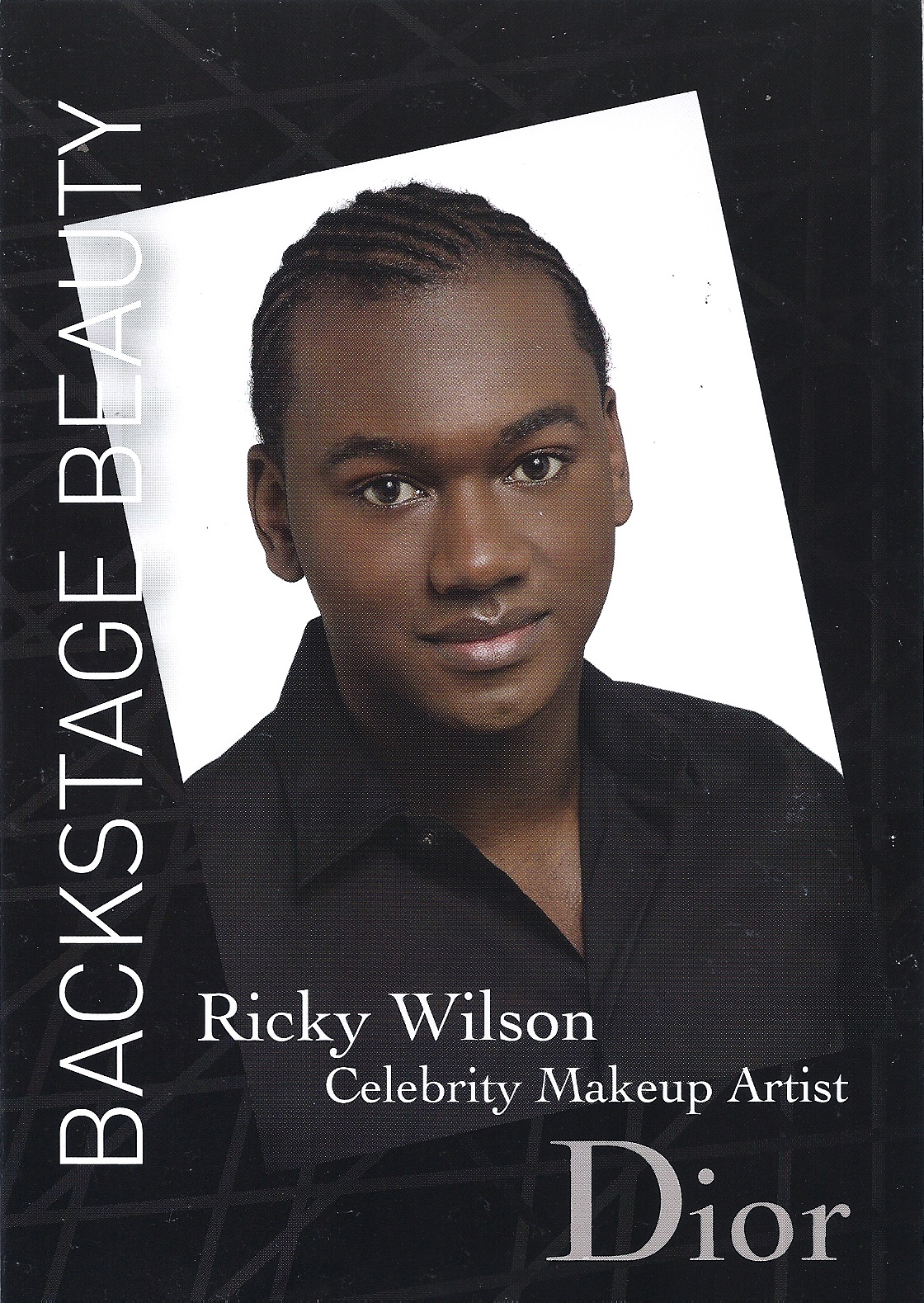 Celebrity Makeup Artist for Dior Cosmetics, Mr Ricky Wilson is one man we should all familiarize ourselves with. I first found out about Mr. Wilson while watching one of my fave Youtubers "Sherry Blossom Beauty" channel.  From reading his bio on his website you find that Mr. Wilson loves to experiment with color to help bring out that true DIVA that lies inside of us all.
Last week, in honor of Dior's new "Blue Tie" Fall Collection which features some amazing new blue quads along along with beautiful nail polish Mr. Wilson hosted a contest which challenged everyone to "Fall into the Blue" and create a blue eye look.  Knowing I was going up against some heavy hitter MUA's I decided to give a go and actually take what I've been learning this year about playing with colors and textures and create a look that forced me to use products in my collection that I'd never used before.
On Friday night Mr. Wilson announced 4 first place winners and 1 Grand Prize winner. I sat on the couch with my laptop while watching "Don't Be a Menace to South Central While Drinking Your Juice in the Hood"  with the hubby and we waited for his announcement. I watched as one by one each first place winner was announced. After the last 1st place winner was announced I figured to myself "oh well, it was fun and I learned alot". I was about to go to bed when all of a sudden I saw my name on the screen as the Grand prize Winner!!! Speechless was the word of the evening, I couldn't believe I'd won!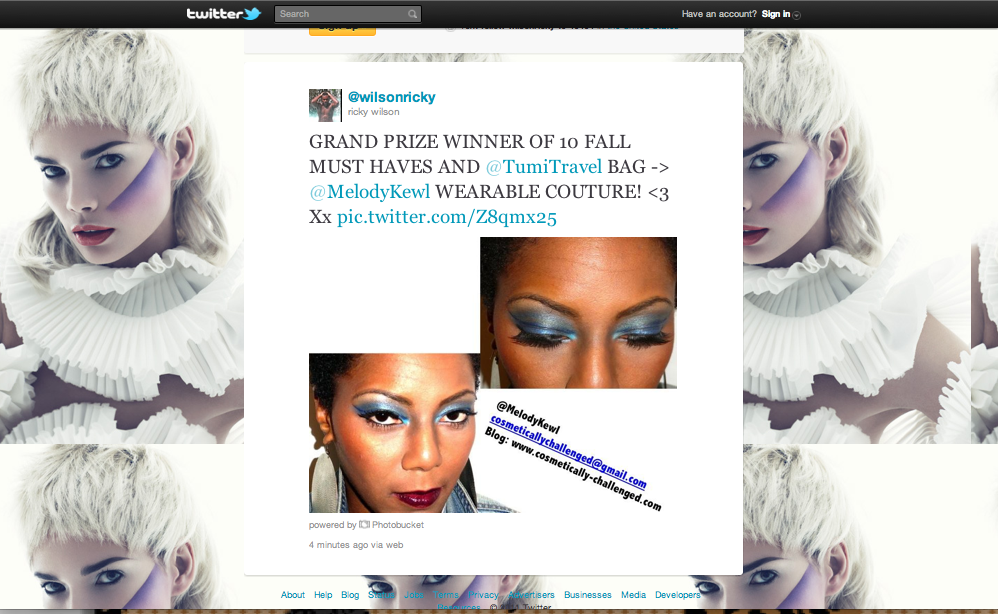 Here is a look at the four other four 1st place winner's looks!
Once the goodies get here I will definitely make sure to show them to you all. Until then stay beautiful!