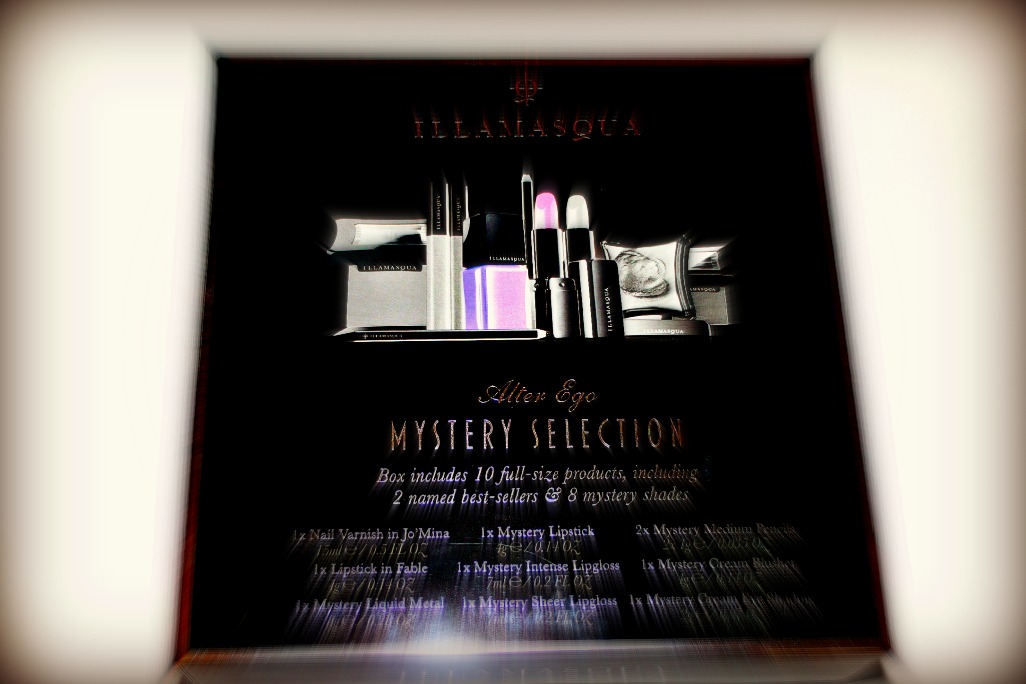 I finally got my hands on a Sephora Friends and Family Code and I decided to purchase the Illamasqua Alter Ego Mystery Box since surprisingly I don't own anything Illamasqua. The Illamasqua Alter Ego Mystery Box comes with 2 best selling items that you were told about up front, Lipstick in Fable and Chip Resistant Nail Varnish in Jo' Mina. The other eight items are of course a mystery, however they are full size so I figured this would be pretty fun. I thought of it as kinda like one of those subscription beauty box services except I would be getting items that I might actually use. To cut to the chase below is a picture of the contents in the box. I am not going to go through them however I will say I was very pleased with what I received. That is, until I opened the Cream Blusher in "Ravish"….

Imagine my surprise when I opened the Ravish Blush and noticed a smidgen of bacteria growing in the corner. First, let me say that I was disgusted and upset. While some people told me just to return it and it would be replaced all I could think of was the fungal meningitis outbreak from the tainted steroids. While I completely understand that contamination events happen  I've never seen bacteria grow on blush like this. The microbiologist in me wants to take a swab, grow it up in the lab, and send it off for sequencing to see exactly what it is. I am more so concerned with the people who will receive a product like this and think that they can just wipe off the blush with alcohol to get rid of the contamination and continue using it. This is not bread!! You can't just pinch off a piece and expect things to be fine.
Of course I plan on taking the entire box back to Sephora along with emailing both Illamasqua and Sephora Customer Service to notify them of this problem.
What would you do if you received a product with mold/bacteria contamination? Would you just chalk it up to experience, or would you notify the company?