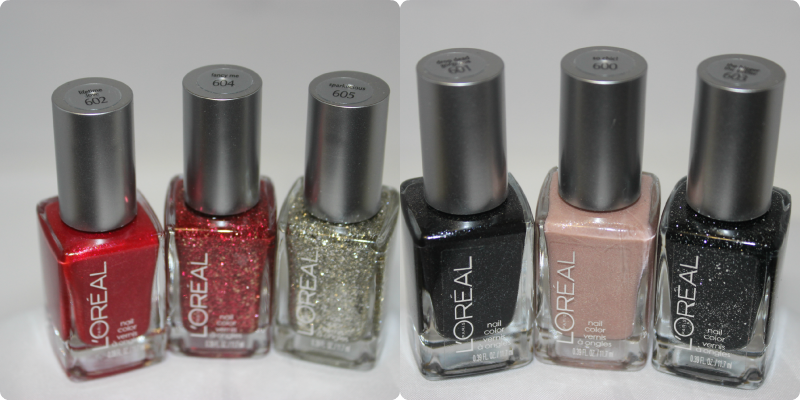 L'oreal Diamond Nail Polish Collection has us ready to throw on our party dresses and hit the town.  I was super excited to see that this collection actually had some solid colors with a "hint" of glimmer for us ladies who just want a simple polish.  For the solid glitter polishes I had to apply at least 3 coats to get good coverage. The more sold colors only took two coats. Check out swatches of each one below!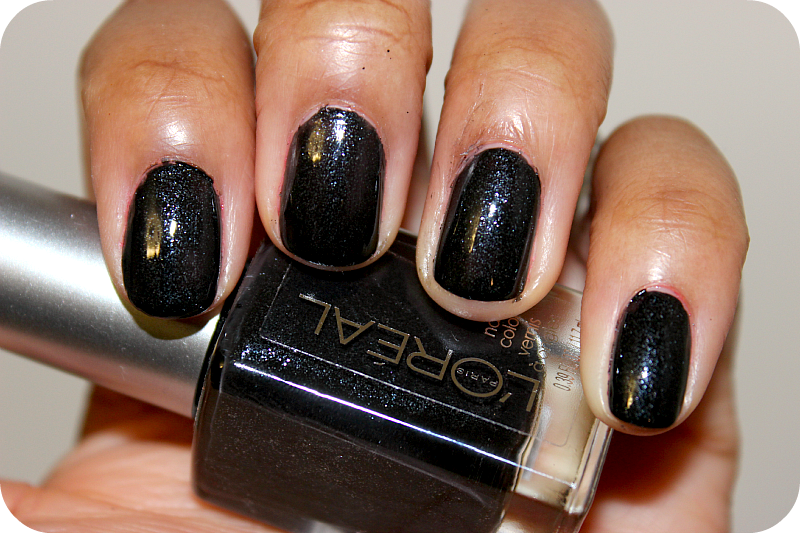 Drop Dead Gorgeous is my favorite from the Loreal Diamond Collection. While the picture makes it look like a black granite polish with silver flecks in the light it shows up as a deep navy/purple.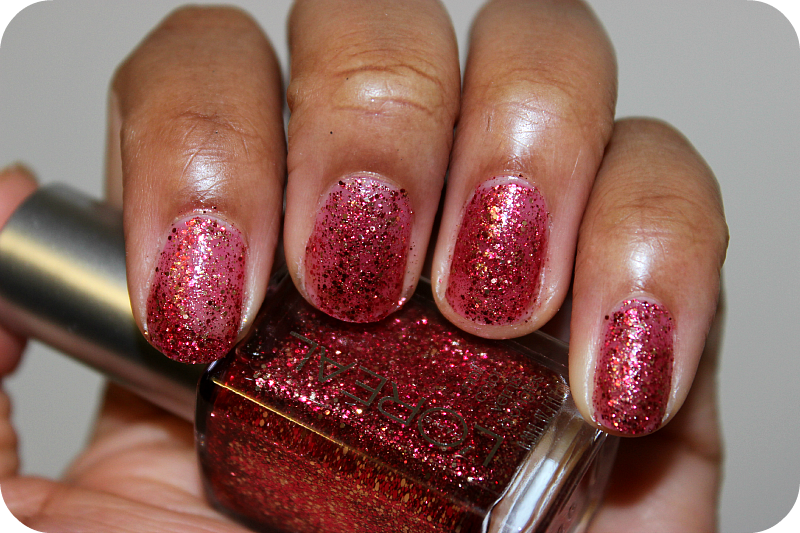 Fancy Me is a a Maroon Gold and Copper  Jelly Polish. This is a normal red flecked festive polish that you see in most collection. It took a couple of coats to get good coverage and I also had trouble with getting the polish to lay even.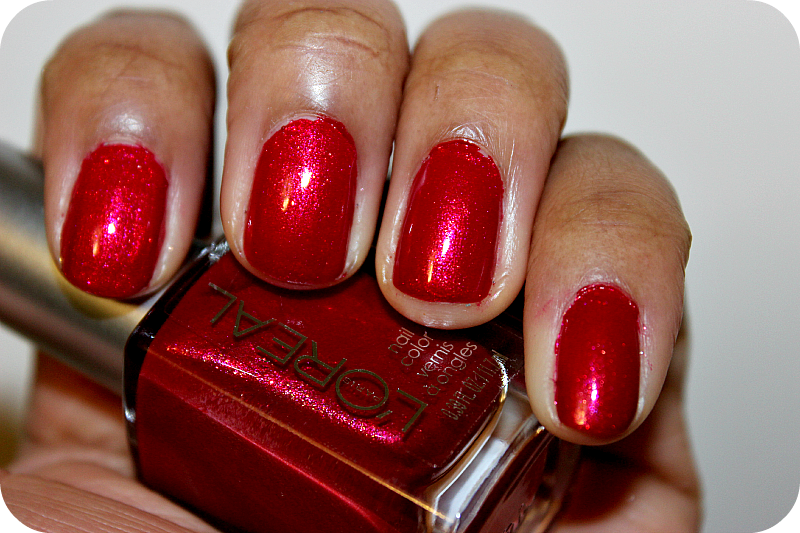 Life Time Love is a true holiday Poinsettia  Red. Very fine copper grain can be seen throughout the polish to help give it a shimmer.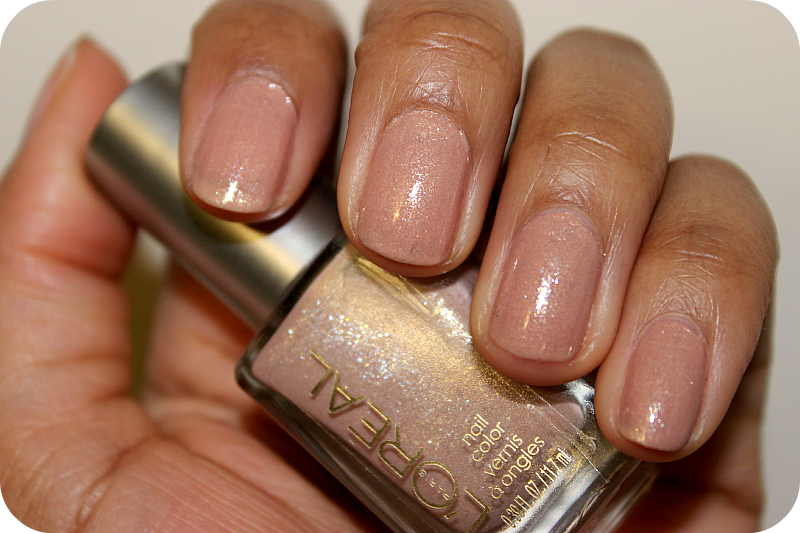 So Chic is the perfect holiday nude polish. Flecks of gold and silver really make this more then just a nude. I love how the polish was thick enough that you really don't see the whites of my nails, which is a problem I have with most other nude polishes.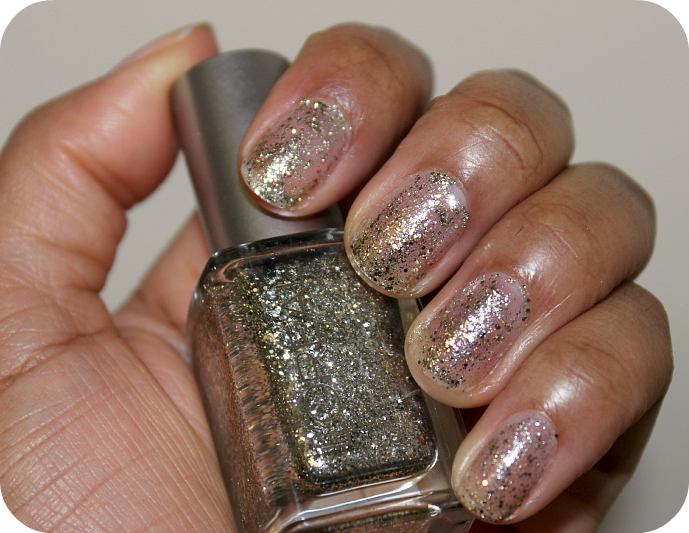 Sparklicious is a concoction of champagne, pewter and gold glitter mixed together. This polish would make a great top coat for another lighter color solid polish. I feel that if worn over a darker color it might come off very harsh.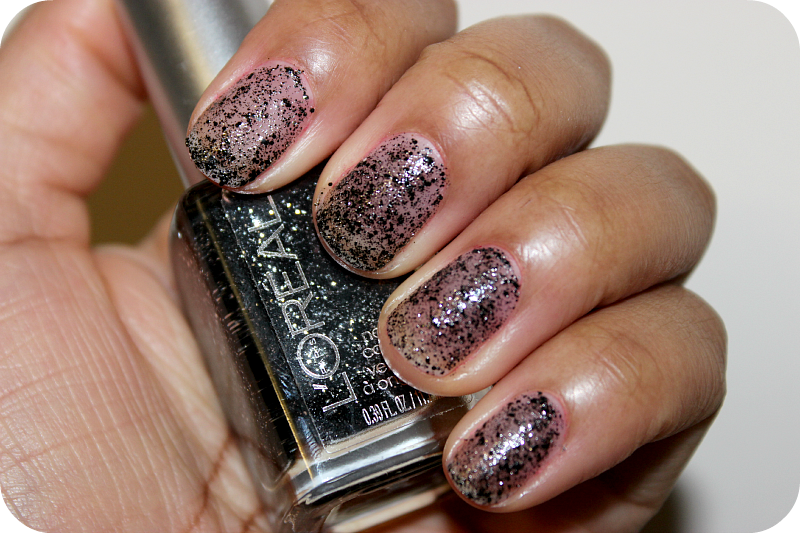 The Bigger the Better is a black and silver glitter polish. After painting my nails I suddenly got the hankering for some Oreos. This polish is very different, I personally haven't seen many like it before. I think putting this over a white or a light blue would look great!
So what do you think of L'oreals Diamond Collection Nail Polishes for the Holiday? My two favorites were So Chic and Drop Dead Gorgeous since they were two colors that I haven't really seen done that much this holiday season. Did you pick up anything from this collection? Comment below, and remember I comment back!
* This product was provided to me by a public relations company for consideration of review This in no way affects my thoughts and viewpoints of the product. For more information on my review policy please visit here. If you are interested in a review please feel free to contact me!