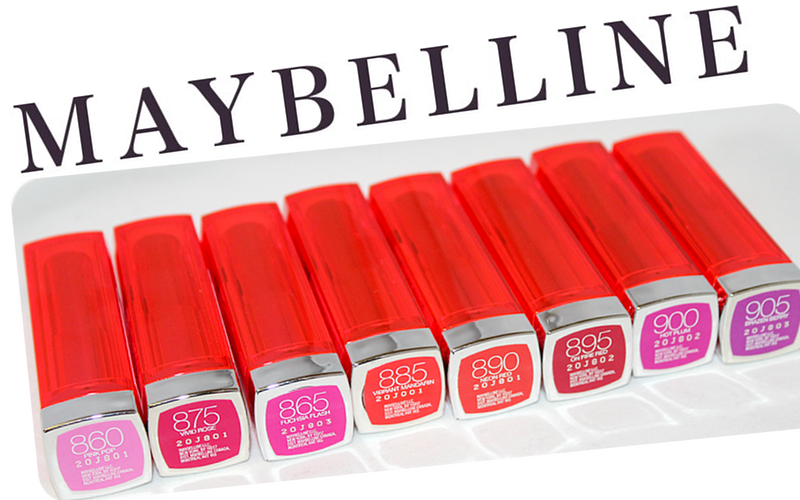 Ladies Rejoice!!! Maybelline is blessing us with some amazing new lipsticks due to hit stores in January 2013. The Maybelline ColorSensational Vivids Collection features ten eye popping colors in gorgeous rich and creamy hues that make you just wanna smack ya mama… Okay maybe that's a bit much, but seriously If you don't own many MAC Cosmetics lipsticks the Sensational Vivid Collection offers tons of look alikes and at a fraction of the cost!!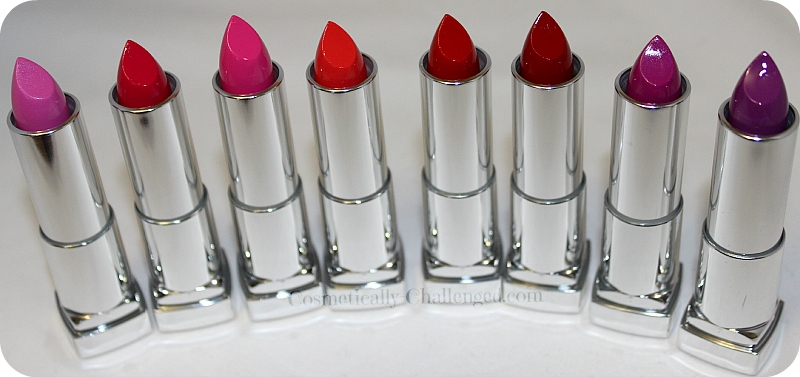 ;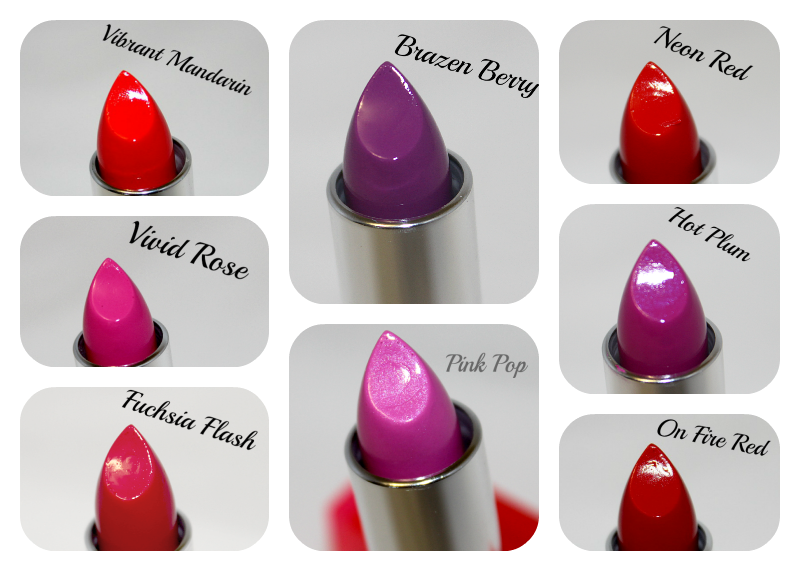 Now don't sit up here and tell me you dont want to run to the store and just grab them all!! The formula of these lipsticks are very creamy. Due to the creamy nature I had to lower my expectations on the amount of pigmentation that they would really provide. Check out swatches of the Maybelline ColorSensational Vivids and more information on each one listed below.
;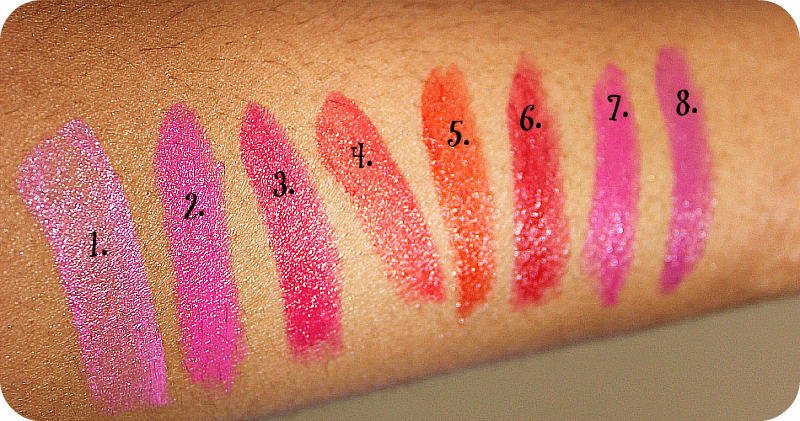 1, Pink Pop: Pink Pop is a vibrant bubblegum toned lipstick. This is the only lipstick out of the bunch that I would say may not be brown girl friendly. I am an NC45 (aren't we all) and MatchMaster 7.5 in MAC and this lipstick came off very Tyrone Biggums on me. A friend suggested lining with a darker lip liner, but I doubt that would help. This color reminds me of MAC's Candy Yum Yum but just a bit paler.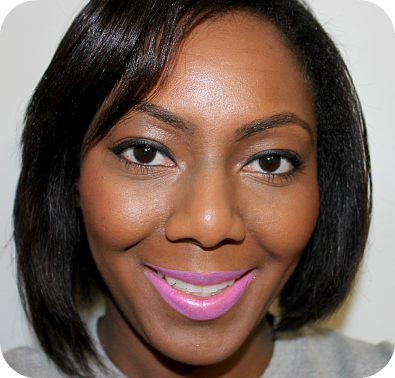 2. Fuschia Flash is a rich watermelonesque shade. I'm a sucker for Fuchsia toned lipsticks and I was really pleased at how great this one looked on. Fuschia Flash is properly named because the color looks almost electric! This color is very comparable to Milani's Rose Hips or MACs Quick Sizzle, Booyah or Dear Diary. You can find pictures of those colors here.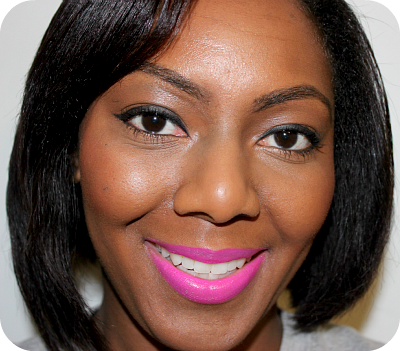 ;
;
3. Vivid Rose is definetely not your usual muted rose toned lipstick. This is a rich pink/magenta color.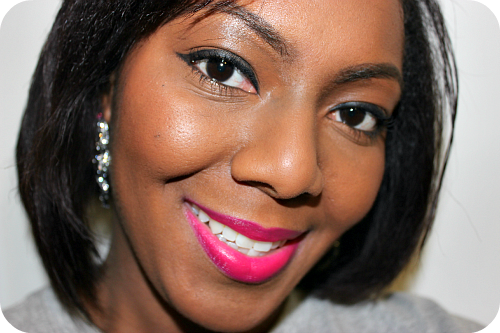 ;
4. Vibrant Madarin is a reddish deep coral orange shade. It's very reminiscent of MACs Lady Danger, Good to Go or Milani's Madarina. Surprisingly this color was a lot more red then Maybelline's Neon Red Lipstick which is shown next, though you can see it has some pink undertones.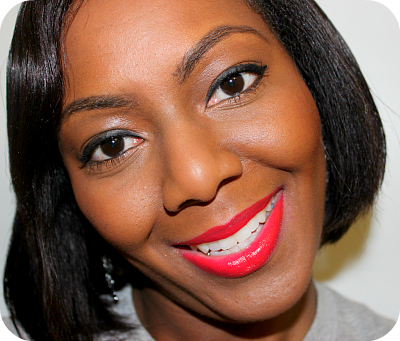 ;
;
5. Neon Red is very much more so orange than red. This might be due to the electric warm hue of the lipstick. Neon Red look very much like Vibrant Mandarin except it has a more reddish orange undertone that really make bright.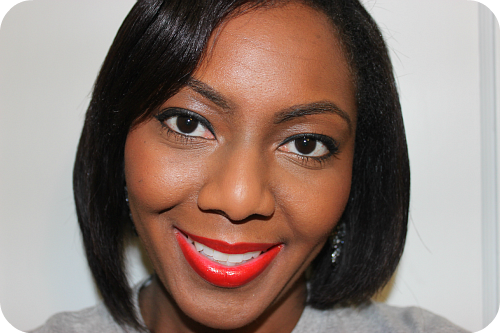 ;
;
6. On Fire Red is the reddest of the bunch. I squealed when I saw this lipstick, but of course I have an unhealthy obsession with red. On Fire Red is a deep rich red shade. I wanted it to be a little more pigmented then what it was however since this is a "vivid" collection the brightness of the color is understandable. This color is reminiscent of MACs Red or Russian Red though without much of the blue undertones.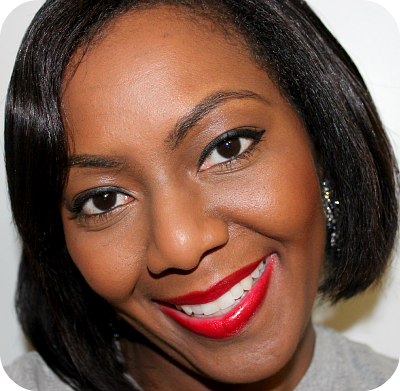 7. Hot Plum is one of the two purple toned lipsticks in the group. This lipstick is a blend of purple and pink with a hint of shimmer throughout. This lipstick is a little deeper then Fuchsia Flash, the pink in this lipstick really takes over. With a name like Hot Plum I would have loved to see it be a little more purple.
;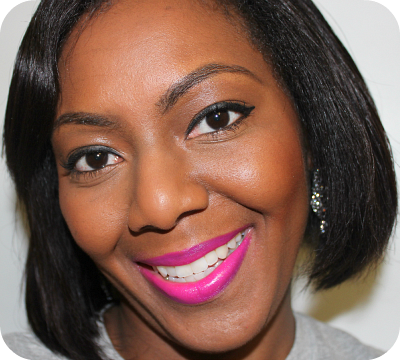 ;
;
;
8. Last but not least Brazen Berry. With Brazen Berry I had high hopes that it would show up as a more electric deeper purple, but it instead looked like what I expected Hot Plum to be. This is warm toned purple lipstick that kinda creeps along the line of being a dark lavender.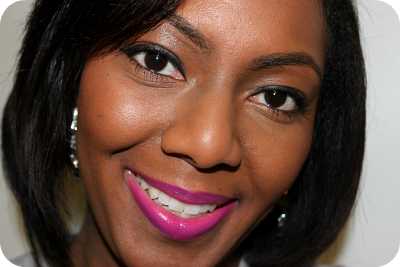 So what did you think of the new Maybelline ColorSensational Vivids Collection? For a spring collection I think they hit the mark as far as colors are concerned. The colors are very bright and the moisture content acceptable due to their enrichment with honey nectar. You may need to add a bit of gloss to keep your lips really moisturized throughout the day. Don't see them in your store's yet? Don't worry, these guys are set to be in all stores starting January and are priced at $7.49 a piece! To read more about the Maybelline ColorSensatinal Vivids collection and other upcoming 2013 spring collections check out Maybellines site.
;
So what do you guys think? Let's chat it up! Leave a comment below, and remember I do respond back!
;
* This product was provided to me by a public relations company for consideration of review This in no way affects my thoughts and viewpoints of the product. For more information on my review policy please visit here. If you are interested in a review please feel free to contact me!
;
;
;
;