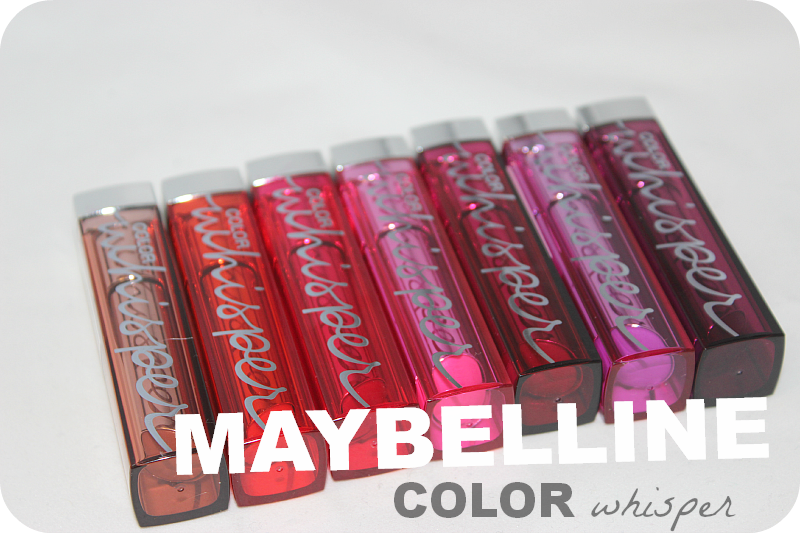 ;
"Because a whisper can say more than a shout"
If the Maybelline ColorSensational Vivids collection was a bit to bright for you Maybelline's Color Sensational Color Whisper might be right up your alley!
The Maybelline Color Whisper Collection ($7.49) is an assortment of 20 Whisper Soft pure color pigment shades suspsended in a weightless gel with no heavy waxes or oils. These are very reminiscent of the Revlon Lip Butters, so if you liked those you may very well like these. The colors are clean and light and offer a very natural hint of color depending on how heavily you apply them. Infused with nourishing honey nectar that help keep the lips feeling smooth and soft, the moisture level I have to say is about a 7. I was able to wear these for a long period of time without my lips feeling as if they were becoming dry or chapped.
Maybelline sent over 7 of the 20 Color Whisper colors to try and I must say that out of the ones I received I was very pleased with the color pay off. I'm usually a bright vibrant in your face type of gal when it comes to lip products but it was nice to see and try shades that were softer and still feel like I could really wear them.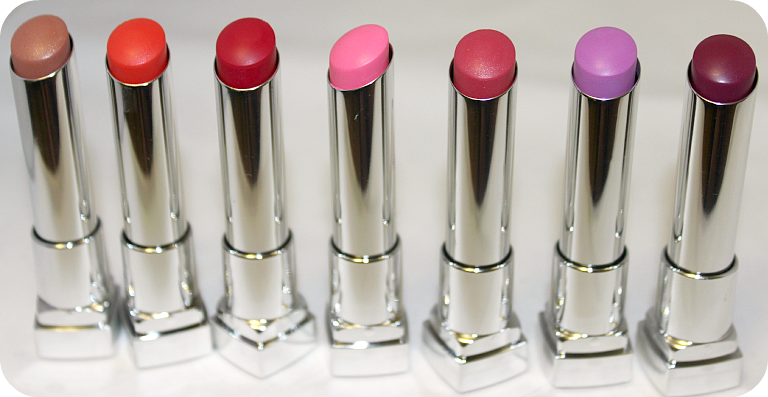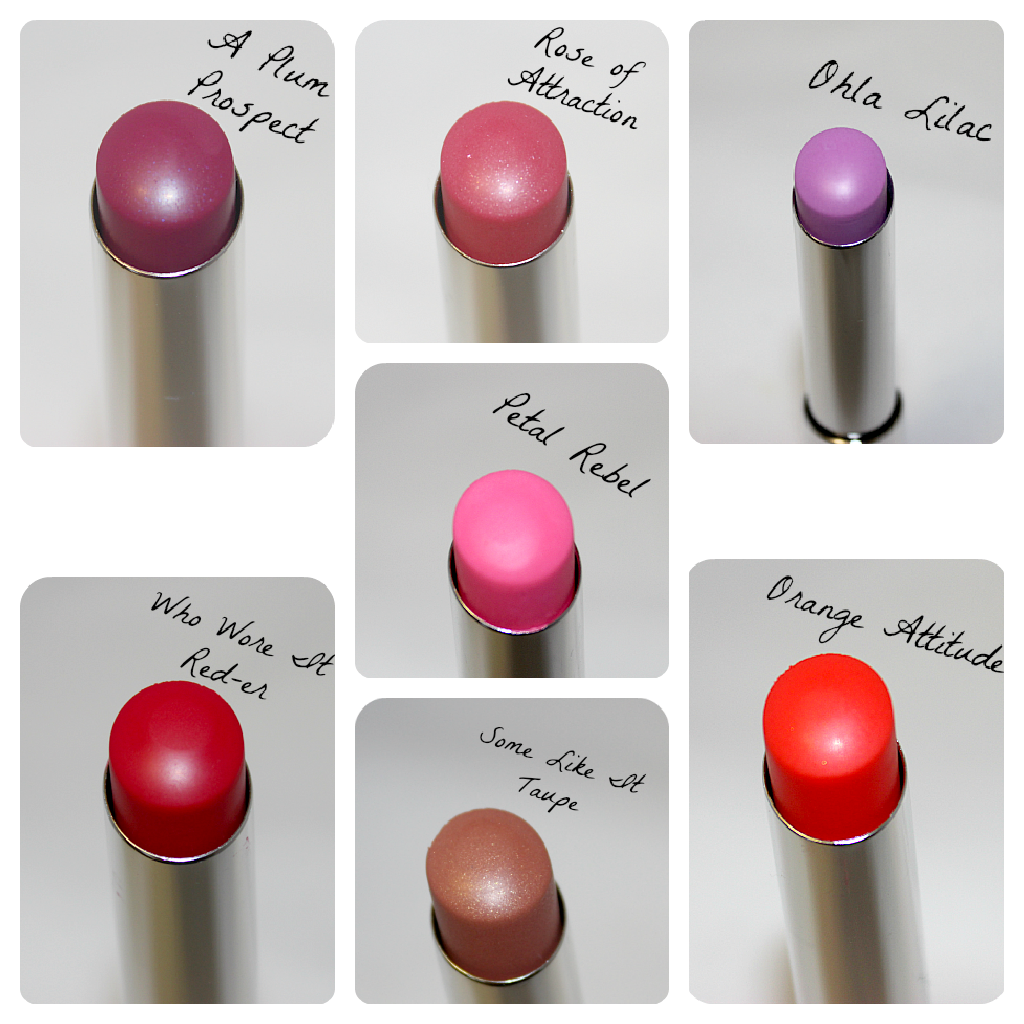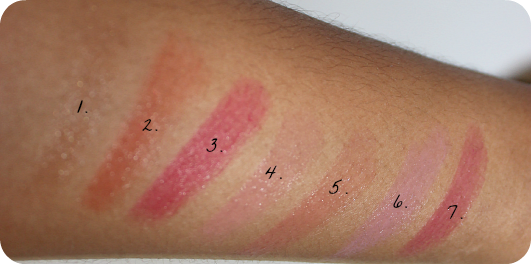 1. Some Like it Taupe is darkest of the three nude colors from the collection. In the picture at the top you can see a hint of shimmer in infused within the lipstick. This does show on the lips. I really liked how this went on more as a balm then a lipstick, giving my lips very subtle color and shimmer.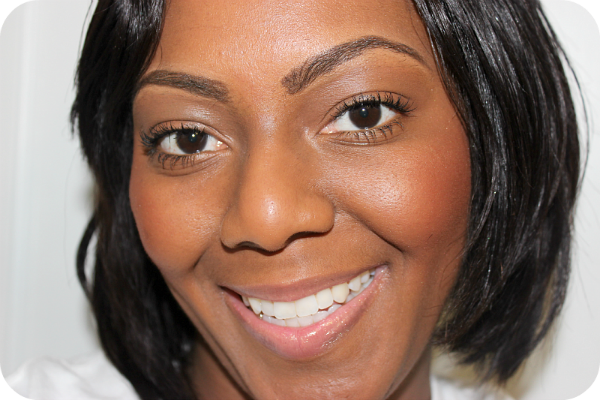 2.Orange attitude is a soft pastel coral toned liptick. While the color in the tube looks a bit bright it doesn't show that way on your skin. Remember these are "Color Whispers" and the shades are very toned down. I liked how this one gave my lips more of a peachy flesh toned color.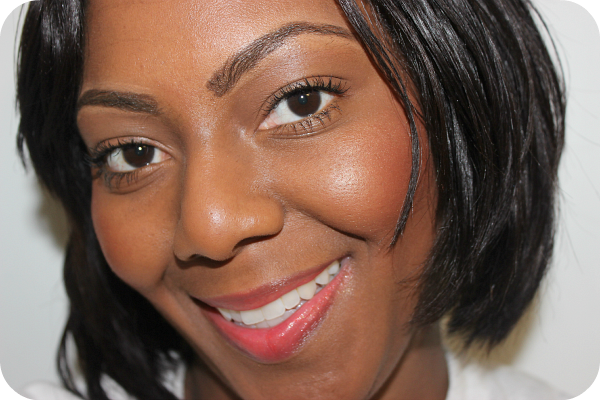 3. Who Wore it Red-er is a watermelon pinkish red. It shows up a lot more pink than it does Red. I think if applied a bit heavier you may start to get more of the reddish color. Even though it wasn't a true red I still thought it was one of the prettiest out of all the colors I received.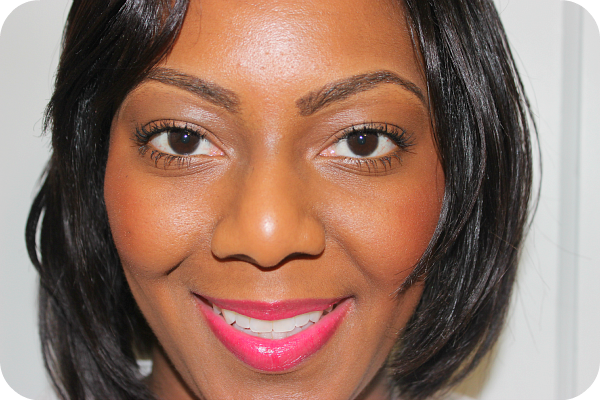 4. Petal Rebel is a very sheer soft pink. Applying it a little heavier really gave my lips a bit more color. While this may be a bit pink on some this is a great color for those who are my complexion or a bit lighter.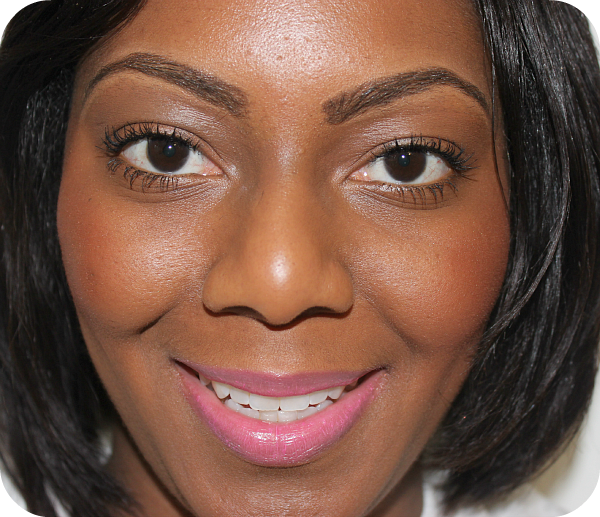 5. Rose of Attraction it has a little bit more than Petal Rebel, but it's a still a very nice natural color for those who want to add a little color to the lips.
6. Ohla Lilac is a soft sheer lavender. It's not as pink as Petal Rebel but it's also not too light where you'll have "Tyrone Biggum" looking lips. This is still a very nice shade for Women of Color around my complexion or a bit lighter.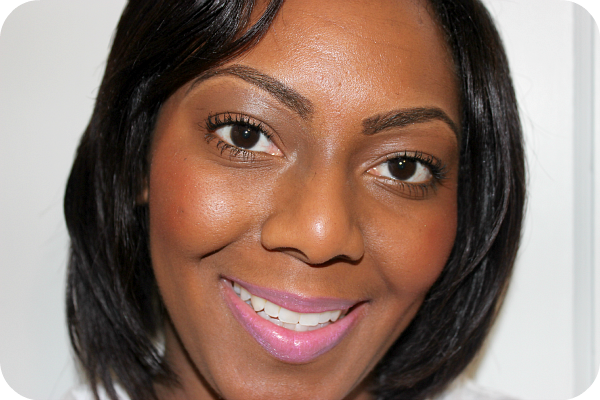 7. A Plum Prospect is the darkest of the 20 colors. This lipstick gives off just the right amount of pigment to create a nice soft berry toned hue. It does show up a bit brighter then expected but if applied lightly this is still a very nice shade for those looking for something a bit more natural.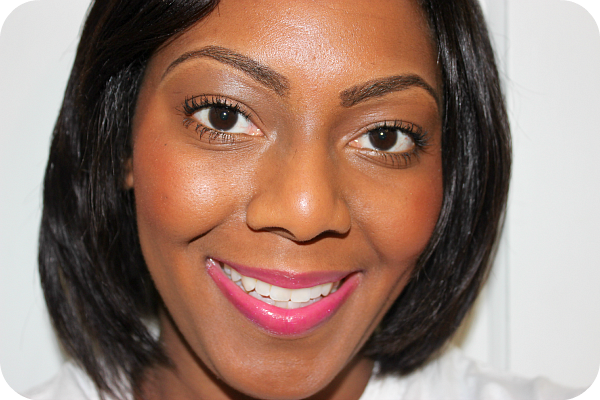 Of all the Maybelline Color Whisper colors, "Some Like it Taupe" and "Who Wore It Red-er" were my favorites. There are 13 more colors available so if none of these caught your eye one of them might. Some of these reminded of the lip glosses available from Tarte Cosmetics, very soft and natural. Keep a look out for these and the Vivid collection in your local stores as the Maybelline Color Whisper Collection is set to be released in early January.
Give me your thoughts, which ones did you like the best? Have you spotted any of the Maybelline Color Whispers yet?
;
* This product was provided to me by a public relations company for consideration of review This in no way affects my thoughts and viewpoints of the product. For more information on my review policy please visit here. If you are interested in a review please feel free to contact me!