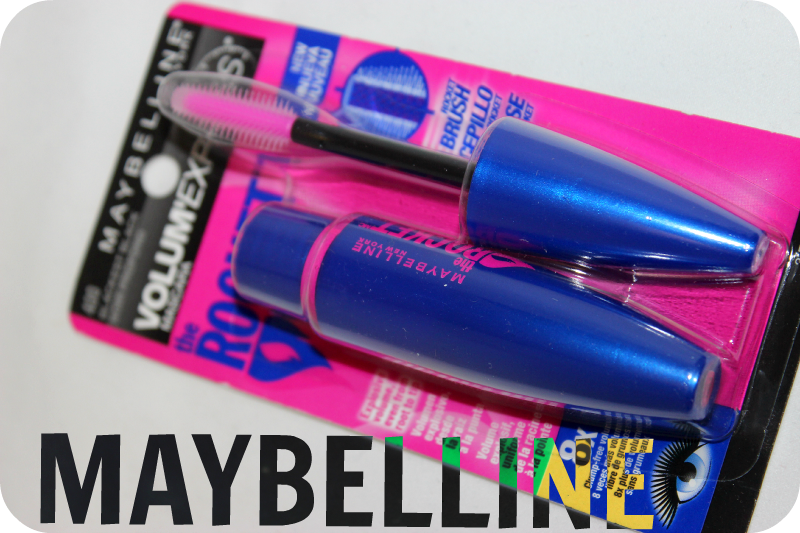 There are several brands of Mascara that I like, but when it comes to Drugstore Mascara I've always been a huge fan of Maybelline.  New from Maybelline New York, the world leader in Mascara is The Rocket, Volum'Express Mascara ($7.77). This mascara is said produce lashes that are 8x Bigger Smoother and Even.Since I haven't had to much luck with some of the new Mascara's that have graced the scene this year I was eager to try these out.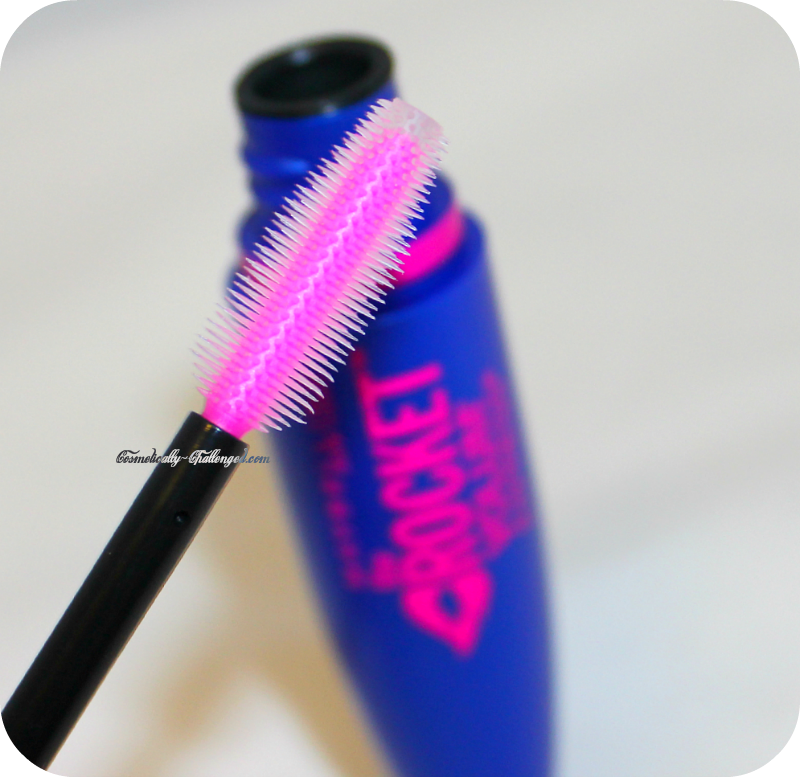 So what makes Maybelline's The Rock mascara different from all the rest? The Bright Pink and blue packaging are really great eye catchers, but it appears to be the Exclusive Supersonic Brush and the Acclimed Volum'Express Formula.  The supersonic brush with a rigid core and micrio-bristles loads  on big, sleek volume instantly with zero clumps.The Rockets fast glide gellant  formula contains micronized pigments and thickening agents for smooth even volume across the entire lash.
I tried out this Mascara in the Blackest Black and after putting Maybelline's The Rocket to the test I can honesty say that I am very suprised. Three coats of mascara and no clumping! The mascara glides on with ease, and while I was bit concerned with the size brush it was actually pretty easy to apply it to my bottom lashes. My lashes appeared fuller and thicker and I liked how the mascara was spread evenly throughout.
Compared to other Maybelline Mascara's I feel like this one has blasted off right up to the top. Again, I've always been a fan of Maybelline Mascara's but the lack of clumping in this formula really make this particular one stand out. My lashes did feel a bit stiff afterwards, but a lasher curler might help with that. This Mascara may already be in some stores but it's set to hit mass markets nationwide beginning December 26th, 2012.
What do you think of Maybelline's The Rocket? Will it Blast off to the top of your Mascara list?
* This product was provided to me by a public relations company for consideration of review This in no way affects my thoughts and viewpoints of the product. For more information on my review policy please visit here. If you are interested in a review please feel free to contact me!