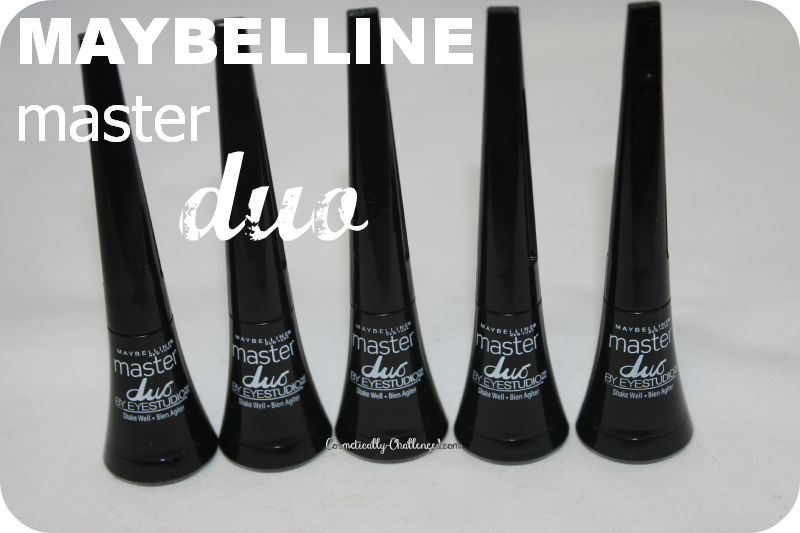 Perfecting the cat eye and thick winged liners are on my list of things to do every single year. In 2013 I may finally be able to cross that off my list. Maybelline's Master Duo Thin>>Thick Glossy Liner ($7.99) is the first two in one glossy liquid liner. Deep iron oxide pigments create  intense dramatic color that shiny, ulta glossy and never matte.
The Maybelline Master Duo Liners provide two eye liner looks in one with just a flip of the wrist. This s great for those who want to start off with a thin liner then finish with a thicker line to create that intense winged eye look. Six shades make up this new collection, I only have five to show you below. The one missing is Polished Green. It's important that you shake these first before use.  The Navy Gleam and Violet Luster still seemed a bit watery after shaking but the other three were rich and pigmented.
I think the Maybelline Master Duo Liners are great! What I'm loving is that it's not brush but more so a wand. I know I'm not the only one who struggles with putting on way to much when I try to do the thin part of my winged liner or cat eye. Here's a great tip from Celebrity Makeup Artist Billy B.
"When lining your eyes, use a pencil first to create a stencil for where you want your eyeliner to go, then follow with a  liquid liner. This will aid in helping you to create the perfect lined eye."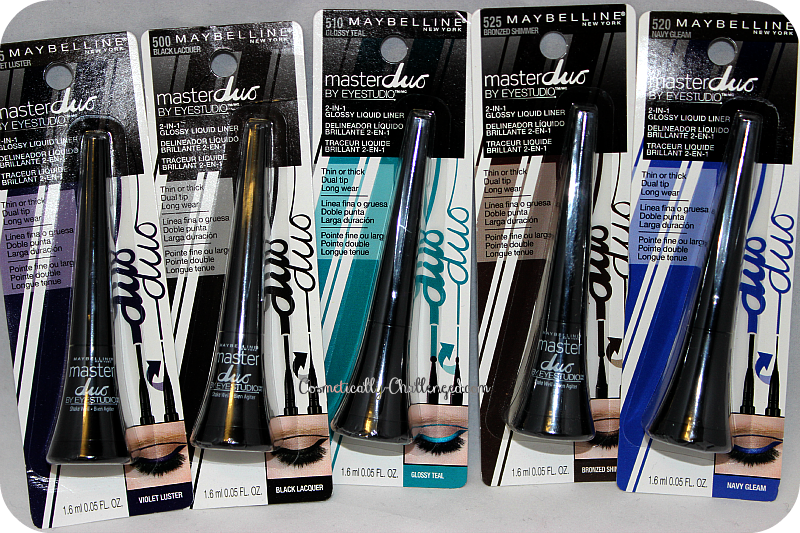 Navy Gleam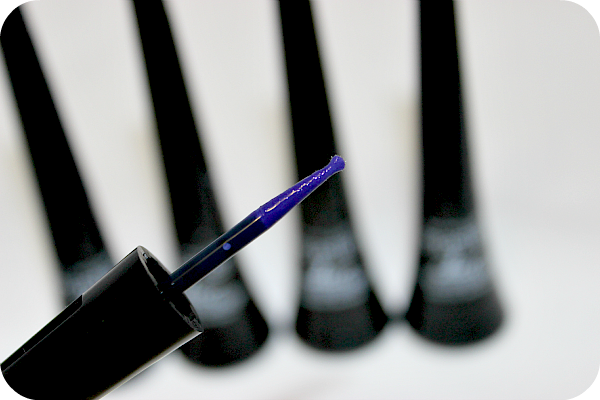 Violet Luster
Glossy Teal
Black Lacquer
Bronzed Shimmer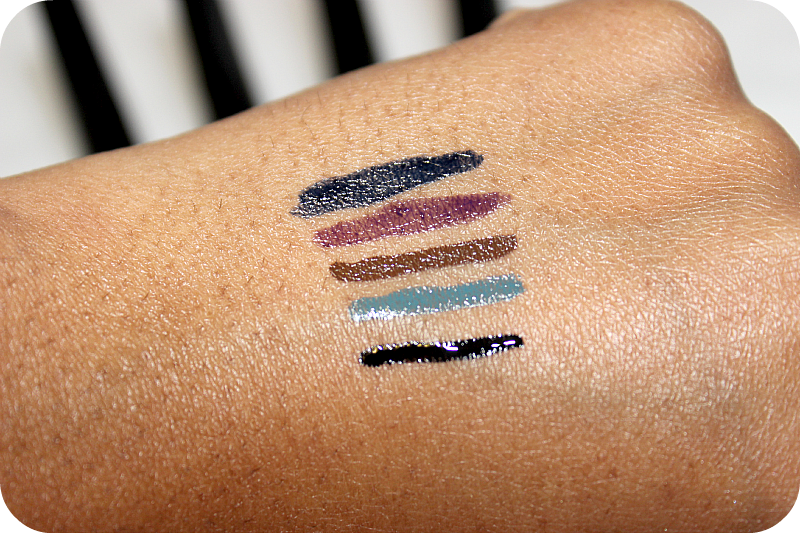 What do you think of the new Maybelline Master Duo Liquid Liners? Do you think they'll be a revolutionary change in the way we line our eyes?
* This product was provided to me by a public relations company for consideration of review This in no way affects my thoughts and viewpoints of the product. For more information on my review policy please visit here. If you are interested in a review please feel free to contact me!