I think it's safe to assume that most of my readers own and iPad.  I recently recieved one for Christmas and I quickly realized that I was not a fan of many of the iPad holders on the market. Most were too bulky, too ugly or gave off that "I'm still in highschool vibe" or at least that's what I feel when I look at some of the more recent iPad cases from Kate Spade.
In my search to find a more chic, "grown womenisque" iPad case I came across many different styles from Vince Camuto. Vince Camuto has something for every occasion when it comes to an iPad case. Their Tamara Shoulder Bag $149 (Vincecamuto.com) is truly a must have "carry all" item. This versatile bag comes with a detachable strap that goes from office to commuter with just a snap. For those commutes home on the train just unzip the sides on the back panel and presto! You now have full access to your iPad! How Chic is that!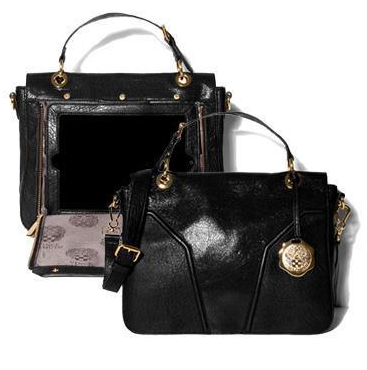 For those of us who can't seem to leave our work at home, but want to go out for a night with the girls you're in luck! The Vince Camuto Katie Envelope $39 (Shoptheshoebox.com) is fashionable enough to be a clutch but is really an iPad Case! This way while your waiting for your habitually late girlfriend to show up you can get some work done in style!
Last but not least Vince Camuto makes the perfect iPad Sleeve. This Metallic iPad sleeve is great for a fashionista any age. The Metal V on the front gives it a bit more of a fashionable edge compared to other sleeves seen on the market. For $19.99 at Vincecamuto.com this is a great addition to any iPad wardrobe.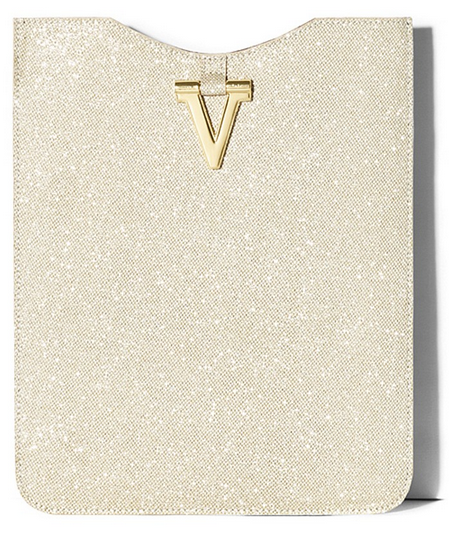 Check out more fashionable iPad case below! With so many choices there's something for everybody!