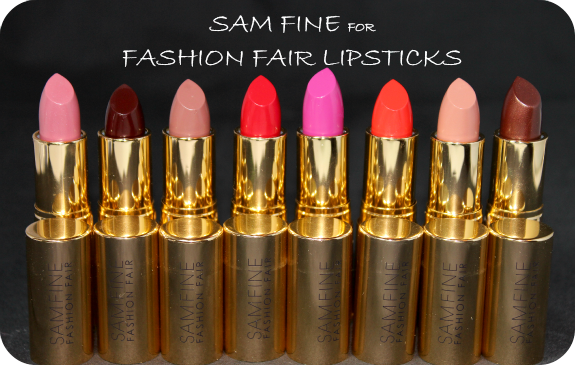 I first discovered Mr. Sam Fine in 2010. I was an aspiring Makeup Artist and I was making sure to familiarize myself with all the greats in the industry. His work is amazing, he's a pleasant, humble and amazingly blessed individual. If you don't know about him please make sure you google search his name after reading this post.. Or just click here.
When I first heard Sam Fine would be the new creative director for Fashion Fair all I could think is "that company is about to blow up!" Honestly, Fashion Fair has been around for decades but to the newer generation of makeup lovers it was considered "old folk" makeup. It was actually the first makeup brand I tried and to this day my Aunt still swears by it. I knew that by bringing on Sam Fine Fashion Fair was really going to shake things up.
The Sam Fine for Fashion Fair makeup line is absolutely gorgeous. I was one of the lucky winners in the Fashion Fair contest held on Facebook and I received the entire collection. So lets get right to it
Packaging: These lipstick come in a sexy sleek gold tube. I thought they would have a bit of weight to the them, they're light weight but not cheaply made.
Price: Each lipstick retails for $22 and can be purchased at your local Macy's Lord & Taylor or Belk. Most or sold out so good luck!
My Thoughts: Absolutely moisturizing, creamy and intensely pigmented. Dynasty Red, Pink Parfait and Moroccan Spice are my absolute favorites. Whispering Rose is a beautiful pinky nude and for a straight up nude I would go with Deep Suede. At $22 a tube it's a bit pricey though I think this could be due to it being a special collection.
The collection features Eight Supreme Lip Color Shades: This luxurious formula has an ultra-creamy texture to guarantee incredibly smooth application and rich color payoff. Specially treated pigments are blended to deliver pure, intense color with the perfect hint of shine.
Below I have swatches of all 8 shades of the lipstick. I really wish the collection came with lip liners to match but I'm sure the Fashion Fair counter has several to choose from. Have you tried out any of the Sam Fine for Fashion Fair products? Stay tuned for more from the collection!
Whispering Rose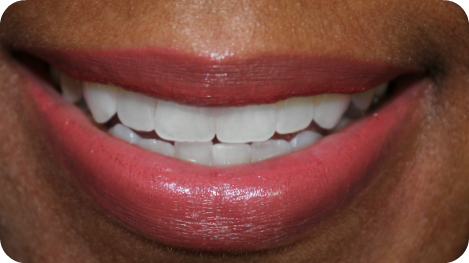 Pink Parfait

Moroccan Spice

Dynasty Red
Deep Suede
African Violet
Champagne Toast
Cognac