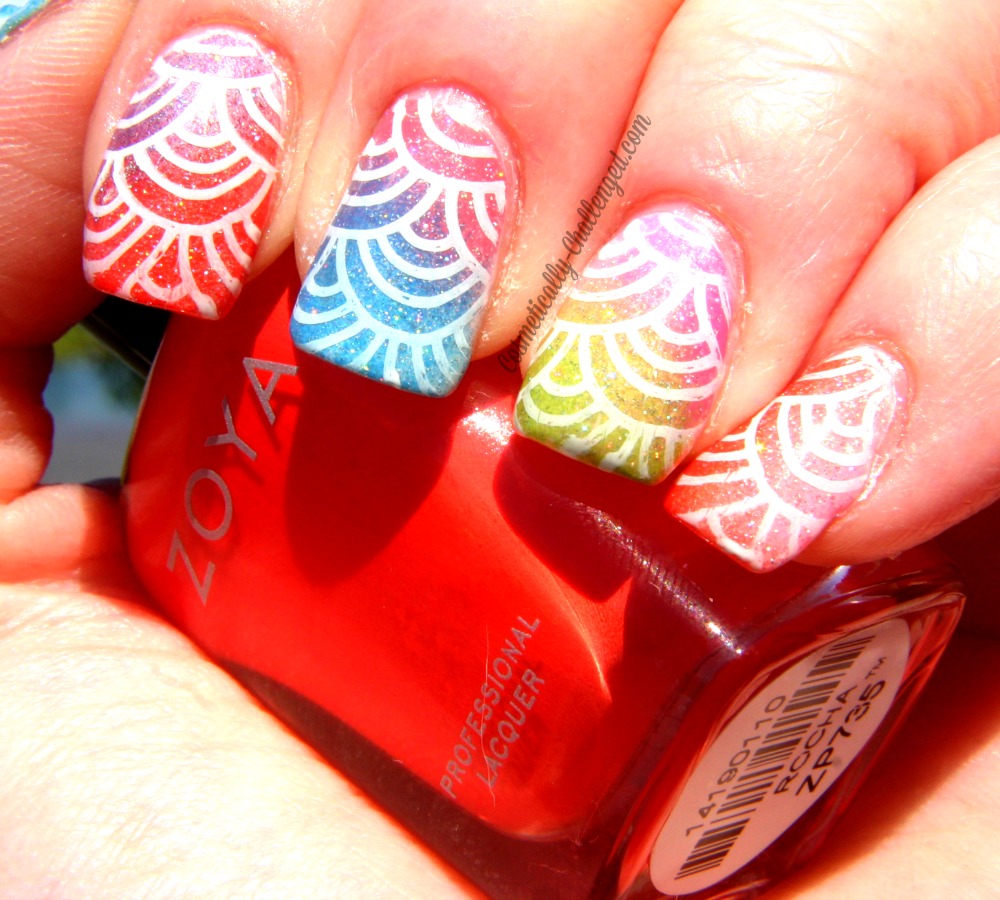 Summer is all about color which is why this amazing mani from Nail Contributor Amy Kline fit so seamlessly with todays post using colors from the Zoya Tickled Collection! Over memorial day weekend I added a lot of color to my handbag collection. This weekend I took two bags out for a test spin to see how much they'd turn heads and to see how they held up to my everyday running around. While I do plan to incoropate these beautys into Outift of the Day Post for now I'll share some photos I snapped via Instagram.
First up is the Medium Rebecca Minkoff Morning After Bag (MAB) in Electric Blue. This is the perfect tote bag and can hole almost everything! I was able to get this from ShopBop.com and I had them price match the Nordstroms sale price of $177. I ordered it from Shopbop because they do free three day shipping and I'm too impatient to wait for "Standard Delivery". If you're loving this bag as much as I do than you're in luck because it's been reduced even more to $127!!
The second  bag I took for a stroll this weekend was the
Kate Spade South Port Avenue Carmen
in the color Zinnia. I honestly had no intentions on owning this bag. I went to the Kate Spade outlet over the Memorial Day weekend looking for two bags in particular that I saw on the Kate Spade Flash sale a couple of weeks ago. Neither were there but every time I walked through the store browsing this bag caught my eye. I really not a pink girl but it was something about the vibrant color that kept saying "Buy Me". Since Kate Spade was having an awesome sale (50% off all handbags plus and add' 20% off plus an add'l 15% off with student id) I decided to go ahead and pick it up and sleep on it to see if I should really keep it or not. I am so happy that I did. The color is a gorgeous and I love the structure of it.  This bag was originally priced at $335 after all my discounts I only paid $113!
I can't wait until next weekend (which is the only time I can actually wear real clothes) to pull out my other bags. Until then there's always WINDOW SHOPPING lol!