[button link="#" target="_blank" color="default" shape="rounded" size="small" align="left"]Press Sample and Affiliate Links[/button]
Every year nail polish companies put out their most bright and vivid colors for summer. IMO if you have last years neons then you basically have this years neon. I am a recovering nail polish hoarder though so this may seem blasphemous to some people.Honestly though, not everyone can pull off neon during the summer. Some people work in office settings where they're nail polish must be demure. Instead of going full out flouro neon this year Maybelline decided to do things and instead of giving us a full neon collection of nail polish they've blessed us with the Maybelline Bleached Neon Nail Polish. The Bleached Neon nail polishes are a play on the classic and are meant to look as if they've been living la beach loca for the entire summer and the color has just faded out of them from being in the sun so long. The other great thing about these polishes is that they only retail for $2.99 and if you're lucky you can catch them on a BOGO at one of your local stores! I have three out of the six colors available to show you.
First up is Citrus Collide. This is a muted version of your usual neon yellow. This is two coats of the polish without a white base.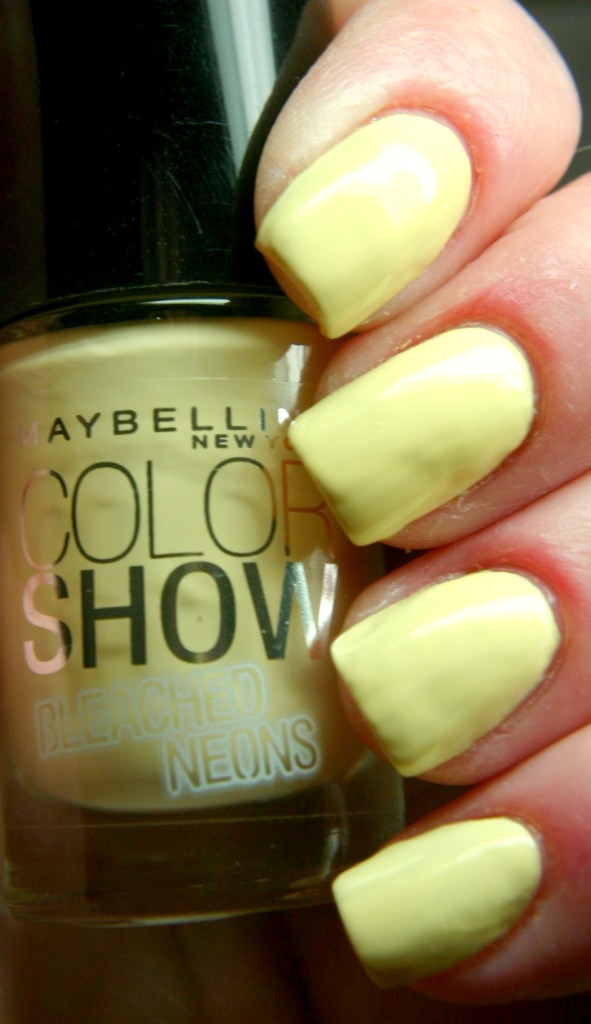 The Second Polish is
Pink Punch
. I love that this one is still a fun pink even though it's been muted down. This is definitely very office friendly!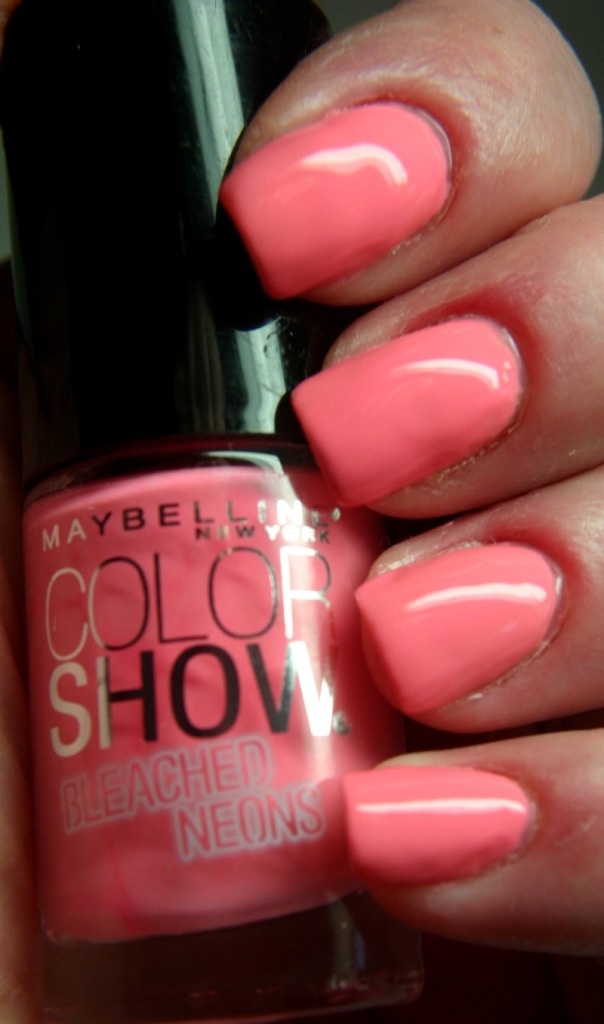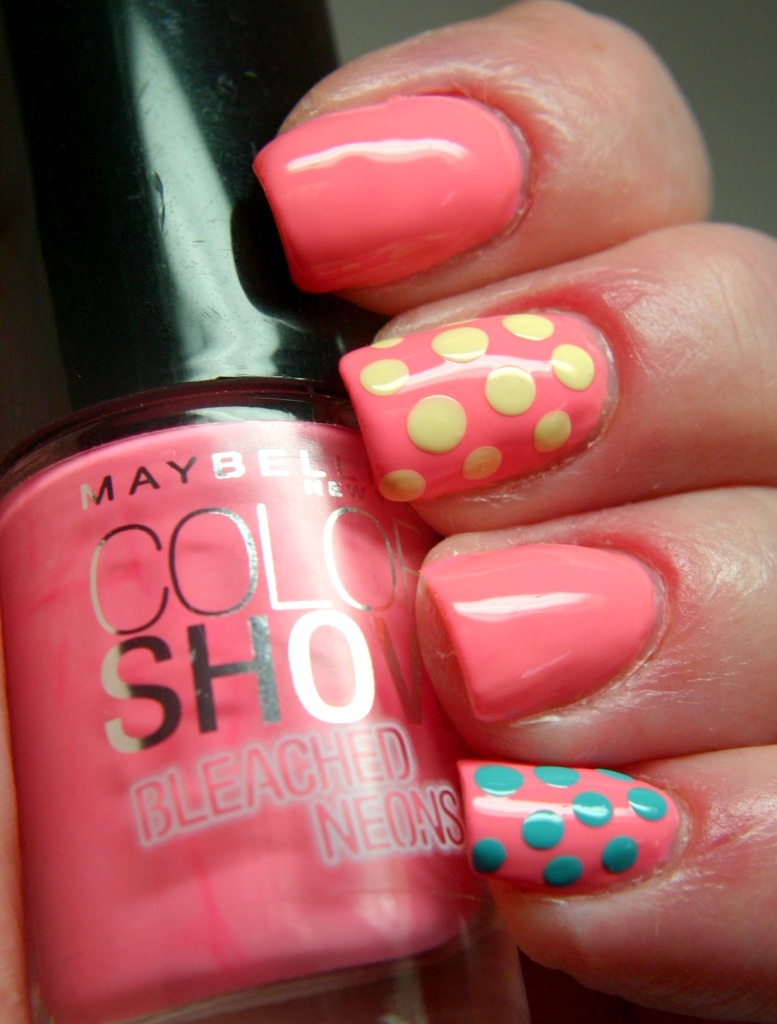 The last Maybelline Bleached Neon Polish swatched for you is the
Day Glow Teal. 
I do believe this is my favorite out of all of them.