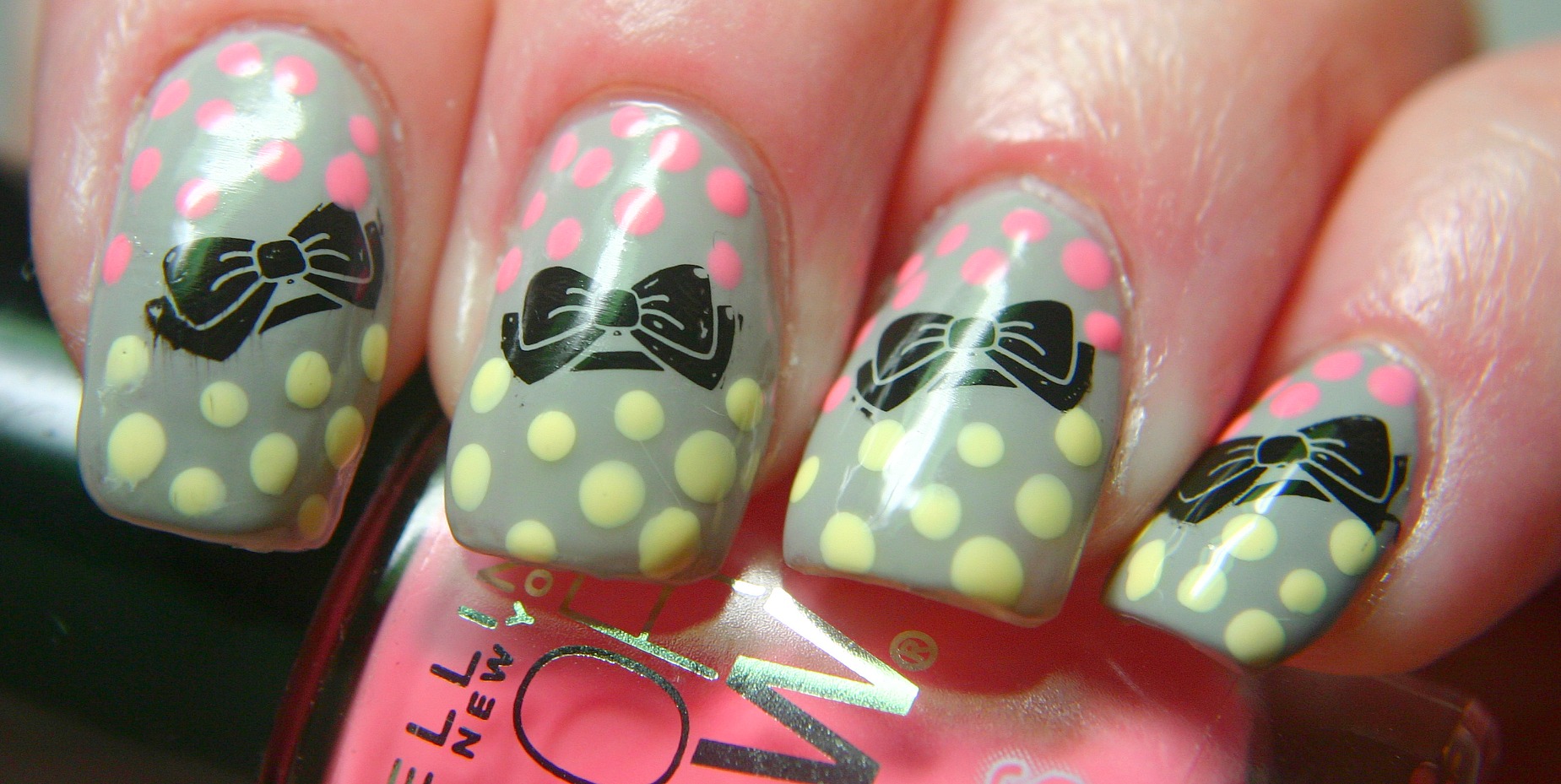 WHEN IN DOUBT PUT A BOW ON IT!
Nail Contributor Amy put together two of my favorite things and created this super adorbs mani using Zoya Dove as the base with the new
Maybelline Bleached Neons for the Polka Dots
. I just love Polka Dots and Bows. I find that cute little dainty  bows can really polish off and outfit and make you look chic and sophisticated. Right now I'm totes in love with Kate Spade and we all know that brand is "all bow everything". Here are some of my favorite items with bows from Kate Spade below!
Holly Street Remi Clutch
Kate Spade Small Evie Patent Leather Tote
Kate Spade New York Gabe Flat
Kate Spade New York Delise Slip on Sneaker
Kate Spade New York Jax Slingback Pump
Kate Spade New York Skinny Mini Bow Ring
Kate Spade New York All Wrapped Up Short Glass Pearl Necklace
Kate Spade New York Skinny Mini Bow Bangle