[button link="#" target="_blank" color="default" shape="rounded" size="small" align="center"]Press Sample. Swatches by Nail Contributor Amy Kline[/button]
Hey everyone! Today I have the new Milani Cosmetics Bella Bleu Limited Edition Nail Polish to share with you. This polish is from a small limited edition collection that  launched with a lipstick and three mascaras that I'll be sharing with you later this week.
Bella Bleu is a dark blue based duochrome nail polish with beautiful shimmers throughout. If you're bold this would be the perfect polish to wear for a date night out however be careful because it can stain.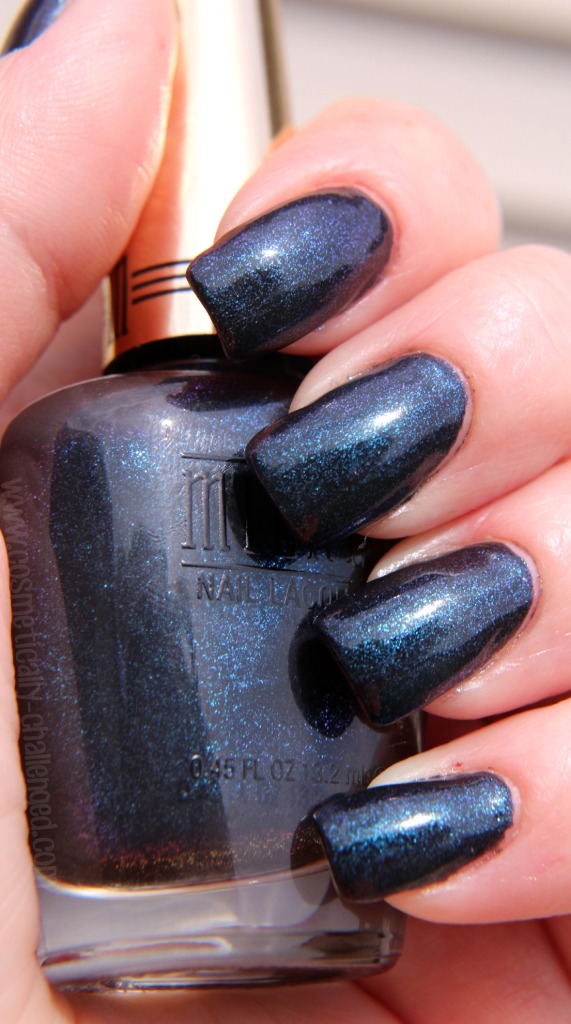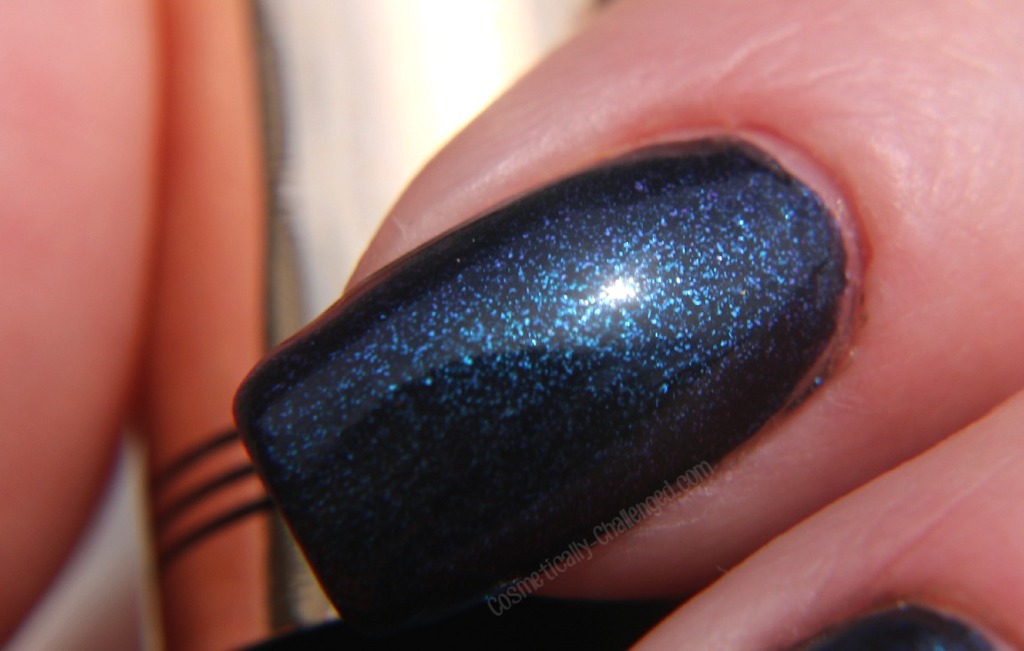 To create a beautiful design the new Maybelline Color Show polish in the color Precious Pearl was added.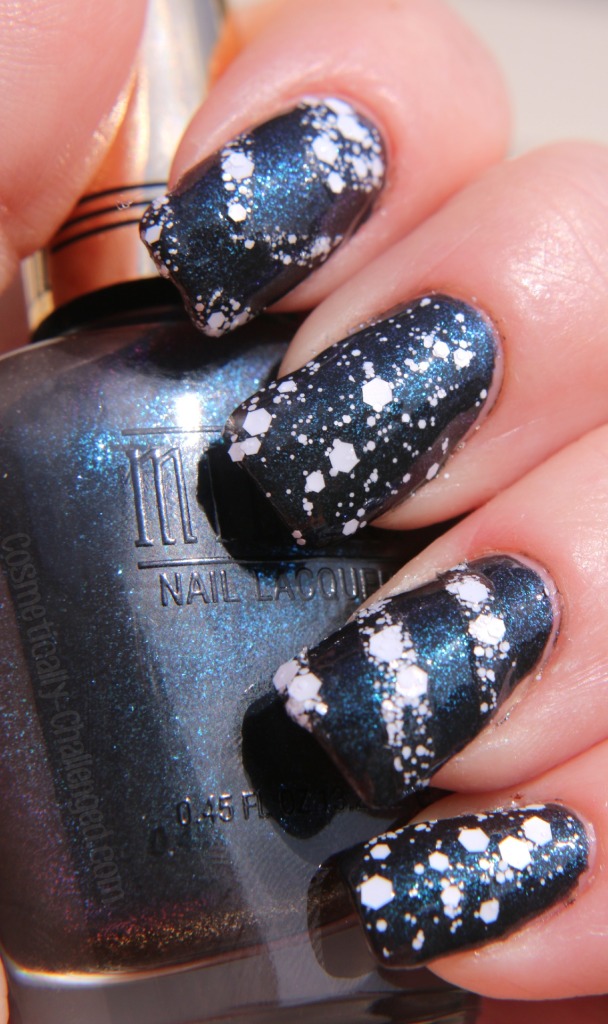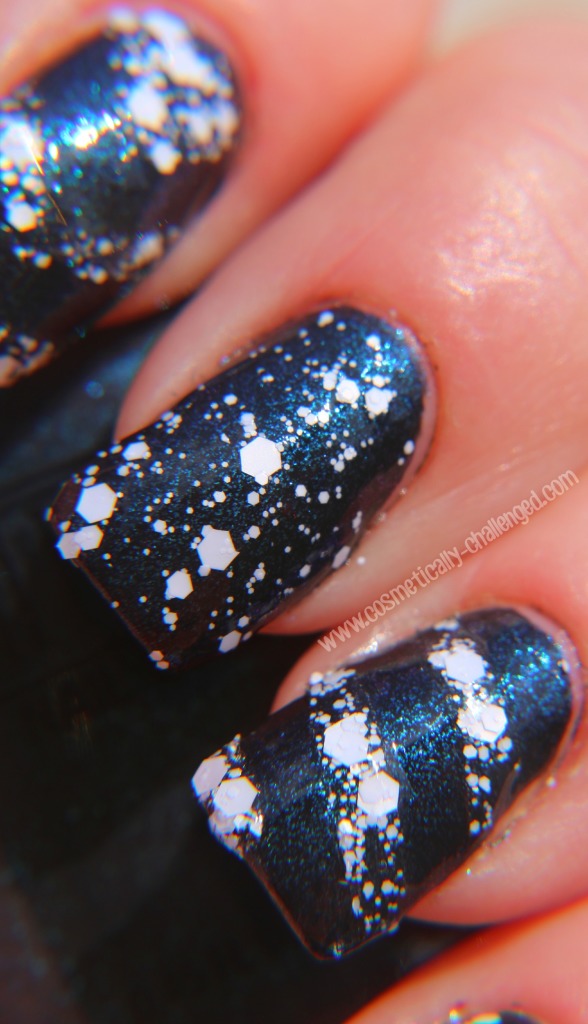 As I mentioned this polish is limited edition but seems to be really popping up at Walgreens. Be on the look out for Bella Bleu where Milani Products are sold!