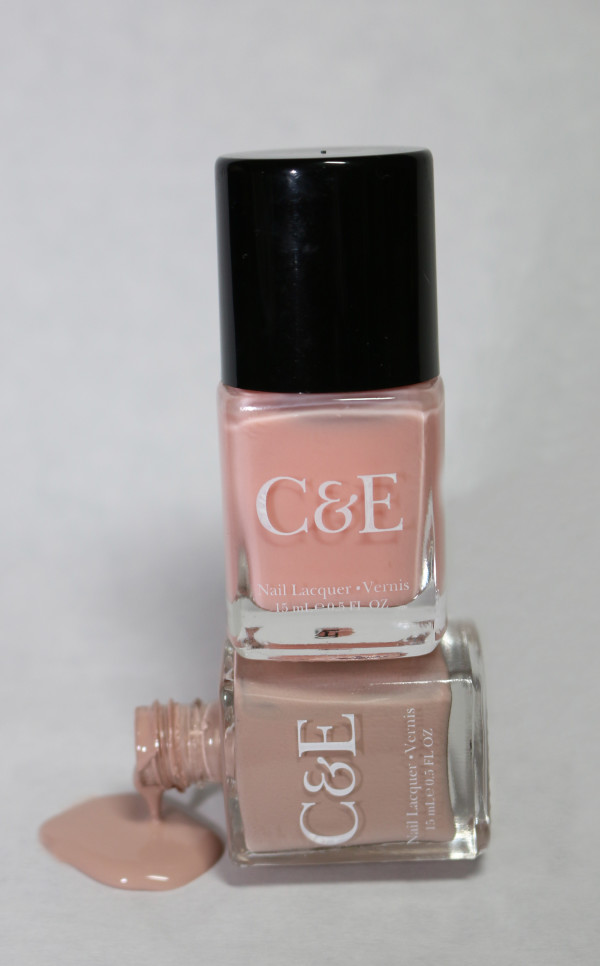 Today I have for review two beautiful polishes from Crabtree and Evelyn.  These are from their Nud-est collection which consists of four barely there colors.  C&E have quite an impressive line of colors in their regular line of polishes along with nail care items.  The two colors I reviewed were Peaches And Cream and Almond.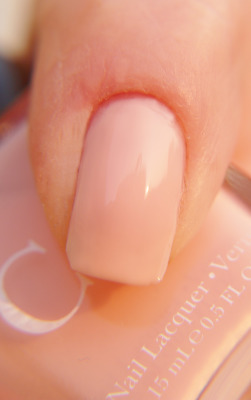 Peaches and Cream is a creamy pinky-peachy sheer polish that builds color with each coat.  I ended up with four coats to get this coverage for the pictures.  This is truly a color that anyone could wear anyplace.  There is elegance in it's beautiful understated color.  I have used several sheer pinks like this over the years which is why I was drawn to this color.   Hear me out before you label me as crazy.  Nail trends come and go but when you aren't feeling like a red, when you just want something on your nails without the fancy mani, a sheer pink is always a great option.  Two coats and you are good to go.  They look classy and finished on anyone.  If you are looking for a good go-to sheer polish, Peaches and Cream is an excellent choice and one I'm keeping in my collection.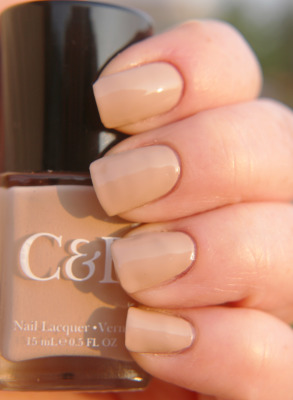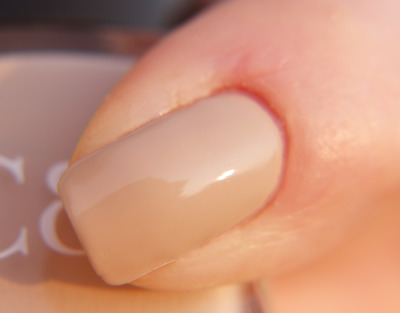 Next we have Almond.  This polish was not sheer and I only needed two coats to get nice coverage.  This is a creamy neutral beige that you could literally wear with anything.  It doesn't lean towards the warm or the cool end of the spectrum as many do.  It's perfectly right in the middle making it a great choice for the fall trends coming of mauve and navy. 
The formula of the polishes were smooth and went on with ease.  The brushes of the C&E polishes is a typical round brush.  The lid of the bottle was a bit larger than most but I managed ok. 
You can purchase C&E polish from the website for $6 a bottle.