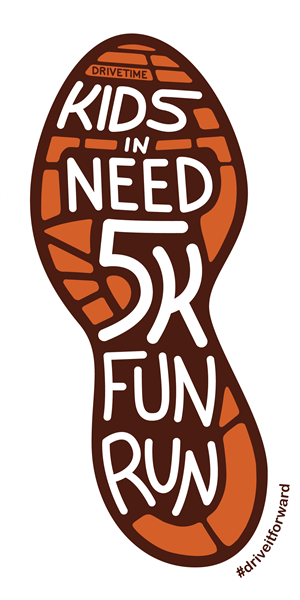 Are you looking for a way to support a great cause and burn some calories at the same time? If so look no further the 5K walk run here in Philadelphia on October 25, 2015. DriveTime Used Cars, through their DriveTime Charity, is sponsoring a series of 5K walk/runs around the United States in an effort to change the lives of those in medical need. Through these runs, they raise money for the local DriveTime Charity group which in turn chooses a recipient to receive a donation on behalf of the participants of the $5K. This year Chloe Castile, a nine-year-old little girl who is feeding tube dependent, and suffers from hemihypertrophy and chronic asthma will be the recipient. 
The great thing about this particular 5K is that it's 100% free to participate in the run as well as to watch. Since there is no registration fee this a great way to come out and burn some calories testing your speed and time or to come out an have a leisurely walk all for a good cause. Donations are 100% optional, but remember any donation big or small will be going to a young girl in need.
You can read more about Chloe's story here in her mother's words:
"My daughter Chloe was diagnosed while still in utero. She had a mass growing out of her mouth which was attached to her spine. She was a preemie and had to have a tracheostomy before she was fully delivered. She spent 5 months in the NICU at the Children's Hospital of Pittsburgh and has to be monitored full time to this day. She had her trachea taken out when she was four but is still having surgeries due to her birth complications. She was born without a palate and has had numerous surgeries to correct this. She has jaw, teeth and speech problems because of the mass.
Chloe has also had to have her ribs removed to rebuild her throat just this past June, and she will need to have follow-up surgeries every 6 weeks. She has a very complicated history, which I can't even begin to fit into 500 words. Considering the very, very grim outcome the doctors said she would have, I never gave up on her and she never gave up on herself. Chloe was born on my birthday so she was the miracle gift I needed."
If you won't be able to participate in the run you can still donate through the GoFundMe page set up for Chloe. This event is going to help change the life of this special little girl. So I hope to see you there ready to walk or run. 
Thank you to DriveTime for sponsoring this post