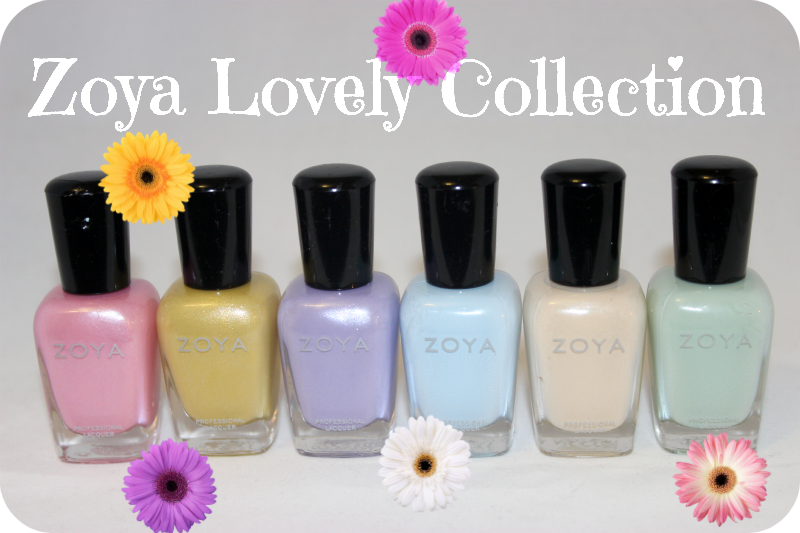 Is winter really almost over?? Zoya says it is! I really love how Zoya is first out the gate to share with out their new Spring Collection for 2013. The Zoya Lovely Collection features a total of six shades containing a mix of shimmer/metallics and creams in eye catching spring colors that will have you ready to box up your winter clothes. This collection is set to start shipping on January 1st, 2013 and retails for $48 on Zoya.com.
My Thoughts: The Zoya Lovely Collection screams spring! First I thought it would be very sheer based on the promo photo's that I saw, but it is quite the opposite. I found the both the cremes and metallics to be very thick. The creme's were a little hard to work it, in that they did not lay evenly on the nail. I found that after applying two coats some areas would look as if I didn't apply any there at all. The metallics on the other hand went on a lot smoother than the cremes but you could still see some areas where they didn't lay evenly. I tend to favor the metallics more then I do the cremes however I did fall in love with Blu and Jacqueline from the creme side. Check out swatches below and let me know what you think of the collection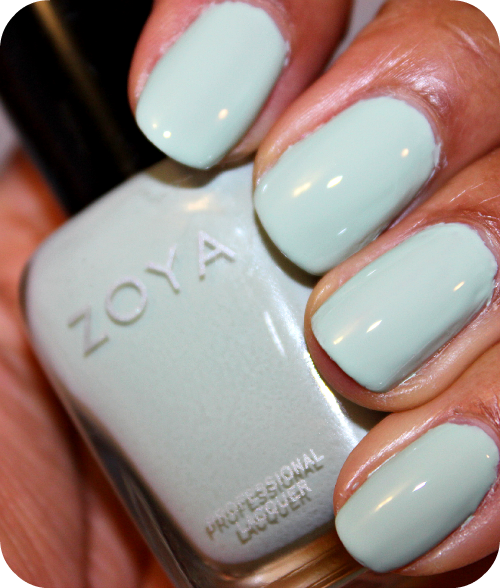 Neely is a pastel creme green. It's a bit too light to be considered a mint green.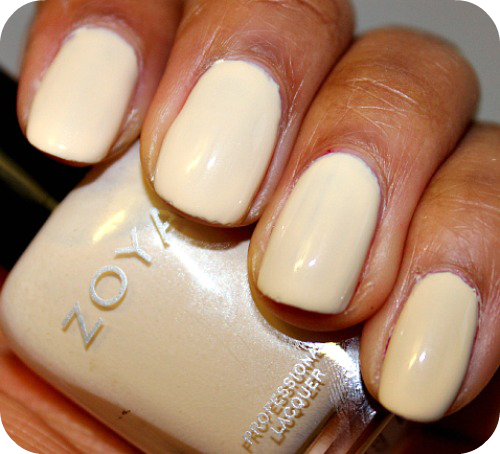 Jacqueline is a rich buttered cream color polish. I really like how this is a nude but not a true nude in the sense. The soft yellow undertone really make the polish stand out on your nails. I do believe this color may be a big hit for spring.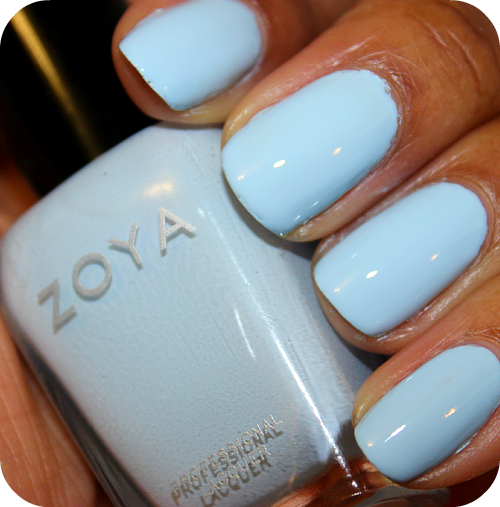 Blu is so pretty!!! I fell in love with this color right after putting it on. Blu is a soft Robins Egg. It reminds of Sations "Blue Skys the Limit" but a tad bit lighter.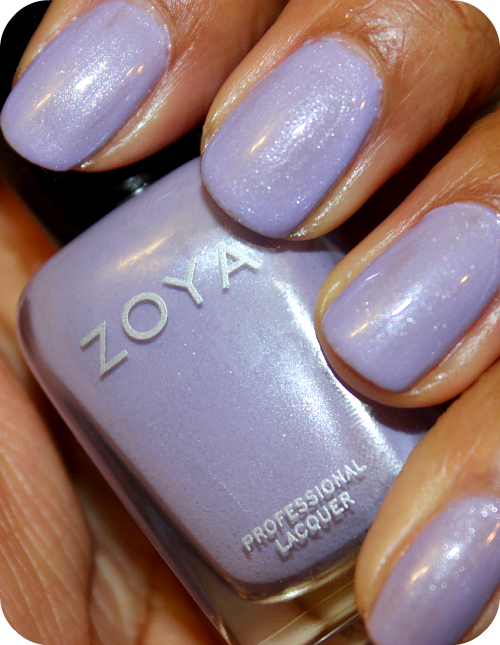 Julie is a metallic lilac or wisteria purple with hints of silver shimmer throughout. This is a custom shade originally created for fashion designer Zang Toi. As you can see by some of the thin spots it doesn't exactly lay evening on your nails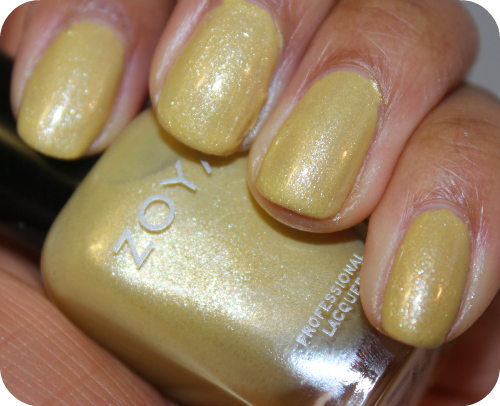 Pifa is a golden pollen colored metallic yellow. It does have a bit of green in it's undertones though it's a bit too light be considered a mustard color.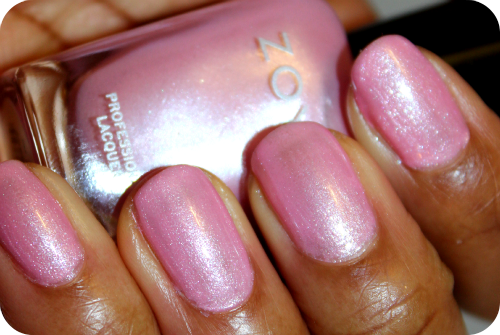 Gei Gei is my favorite out of the entire collection. Gei Gei is warm cherry blossom pink. The color sort of reminds me of Bubblicious. I never thought pink could look so good on my nails.
So what do you think of the new Zoya Lovely Collection? I think they hit the nail right on the head in regards to spring. Will you be adding these to your collection?
* This product was provided to me by a public relations company for consideration of review This in no way affects my thoughts and viewpoints of the product. For more information on my review policy please visit here. If you are interested in a review please feel free to contact me!