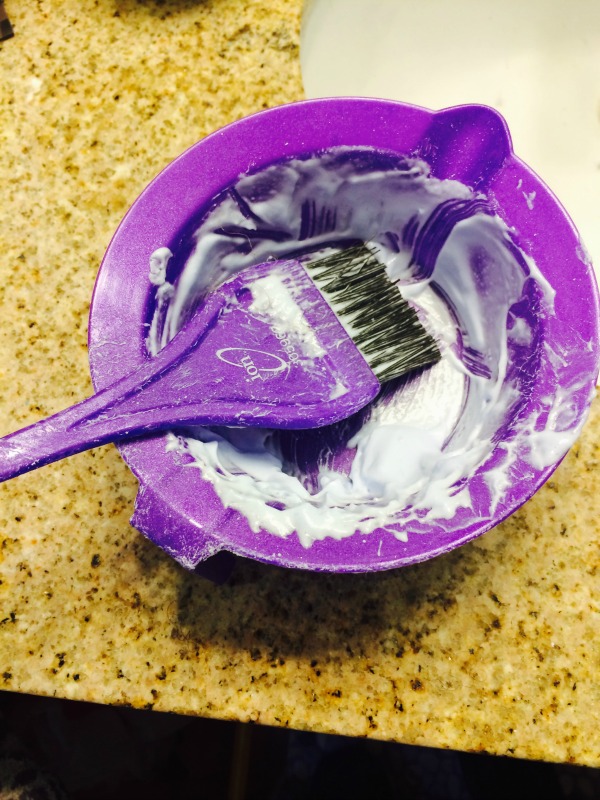 I have been itching for some added color to my hair. First I was all "I'm gonna save up and have it professionally done". Then, after doing my budget and realizing if I wanted to live a debt free life I was not going to be able to afford such a splurge I decided to do it on my own. I just skipped on over to my local Sally's and purchased two tubes of the AgeBeautiful hair color in 3V which is a Dark Brown Plum for $5.99/tube. The swatch at the store appeared to be a dark brown with bold purple highlights. This is how the color is supposed to look on someone who has my type of hair.
I was super excited to see if I could recreate this color. I mean it had everything I wanted. I loved the bold fuchsia highlights and the rich dark plum color that the hair took on. This time before coloring I actually did a strand test to see how long I needed to bleach my hair. After bleaching and rinsing and drying I applied the AgeBeautiful hair color and let it sit for about 30 minutes. This is what it looked liked wet with conditioner. I was a little worried that it was going to be a washed out red and I started to contemplate what sort of rinse I could put on top to really give it that pop of color I was looking for. Since I've had damage to my hair in the past from when I didn't properly treat it after coloring I made sure to give myself a real good deep condition with heat using my soft bonnet dryer.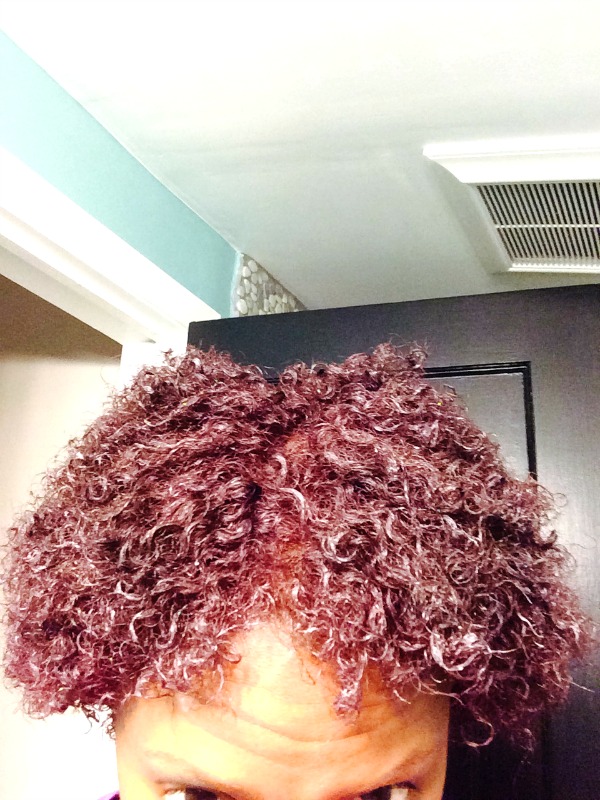 The final results…….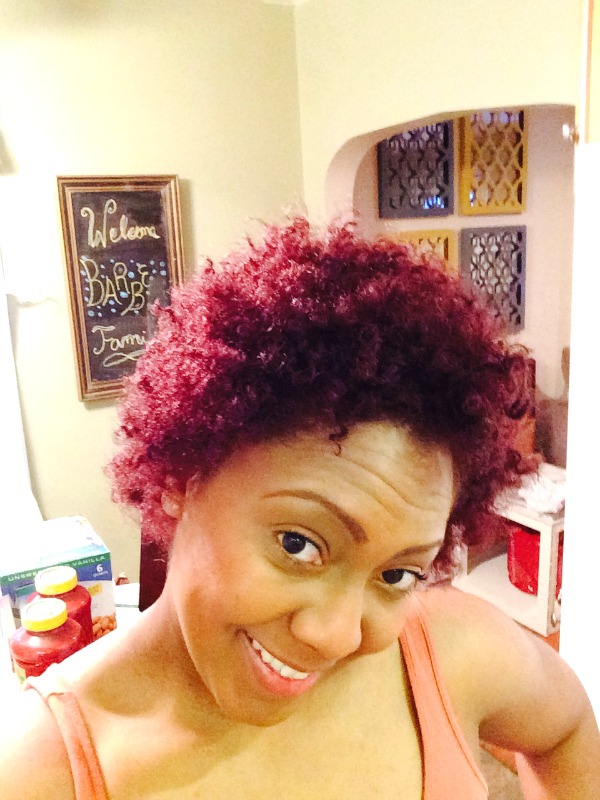 It's really hard to describe this hair color. While it didn't come out like the picture (of course because I'm not a professional) I absolutely love it. It's more of a multifaceted purple that shows shades of red and brown depending on how the light hits it. It's definitely a bold color for me, but what's great about it is that it's professional enough that I won't get crazy stares when I walk into a room.  The pictures above and below really show it at it's best when the light is hitting it at the right angle. I can't wait for old man winter and his side chick polar vortex to just head on some where else so I can show off my new hair color in the sun.  So what do you think of my new hair color?