This is a sponsored post with Keller's Creamery. All opinions are my own.
Growing up in the South meant that you maybe lived in a home that had a room that was off limits or only used for special occasions. These rooms held the really expensive furniture that no children were allowed to sit on our even think about being near. Quite honestly, sometimes I felt that if you even looked into the room as you passed by you'd turn to stone. For us, that room was the formal dining room. It held a grand China cabinet and a large table with the really nice chairs, but oddly we never sat at it to eat. Since our house also had an eat in kitchen that's where we'd take our meals. When my husband and I set out on our first house hunting adventure, we both swore we didn't want those formal rooms. We couldn't see ourselves paying unused space. Fast forward four years and I'm singing a totally different tune. I don't want those stuffy formal rooms, but I wish I had a formal dining room because I love to entertain. In our home, we have an eat-in kitchen with a large farm table that has bench seating and whenever we have guest over I love to get out all my "good china" or those select pieces that I've picked up from Homegoods and create fun tablescapes to go with the theme of the dinner.  With Easter right around the corner, I decided to create a fun Easter inspired Tablescape that includes everything we love about the holiday including a fun butter sculpture from Keller's Creamery in the shape of a bunny!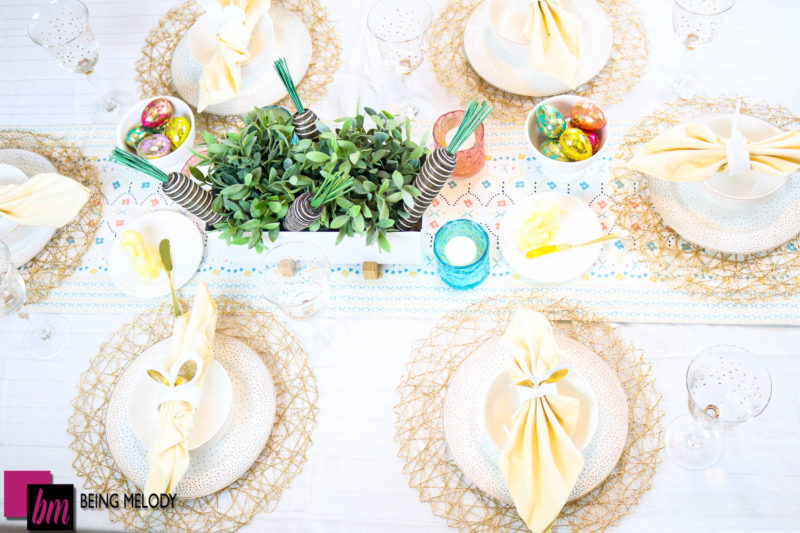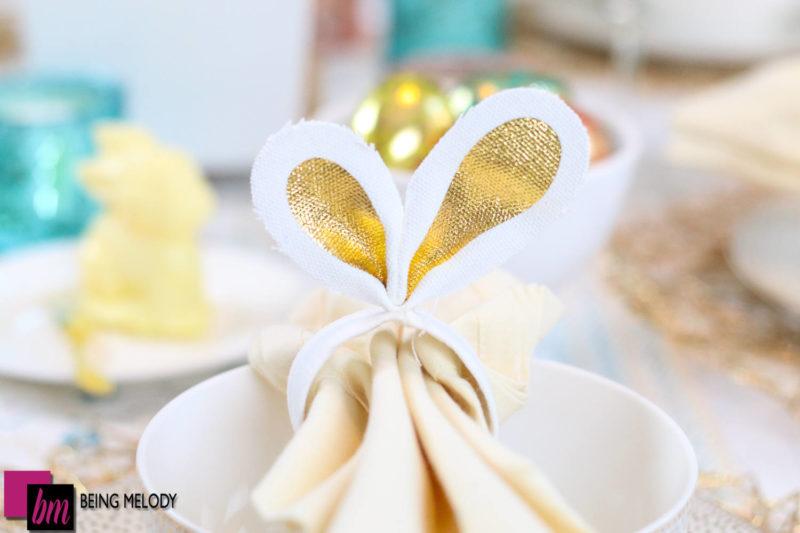 My goal was to create a family-friendly tablescape, especially since we don't have room for a kid's table. Again our table is not that large, and I wanted enough room to be able to place food on the table without having to move around the decor, so I went with great statement pieces that embodied the Easter Holiday. The Keller's Creamery Bunny Sculptures make the perfect addition to my Easter Inspired table. Keller's butter has been around since 1906 and has been a staple in many Philadelphia homes. The Easter Bunny Sculptures by Keller's is one of their most popular products and brought the table to life! The sculptures are about 4 oz in size which is the usual size of a stick of butter and fit perfectly atop a saucer. I placed a bunny butter sculpture on both ends of the table so all guest would be able to enjoy them. You can find the Keller's Creamery Butter Sculptures in your local stores now so don't delay before they hop away!
Scroll through the post to check out more shots of my Easter Tablescape and don't forget to check out the mouth-watering recipe below!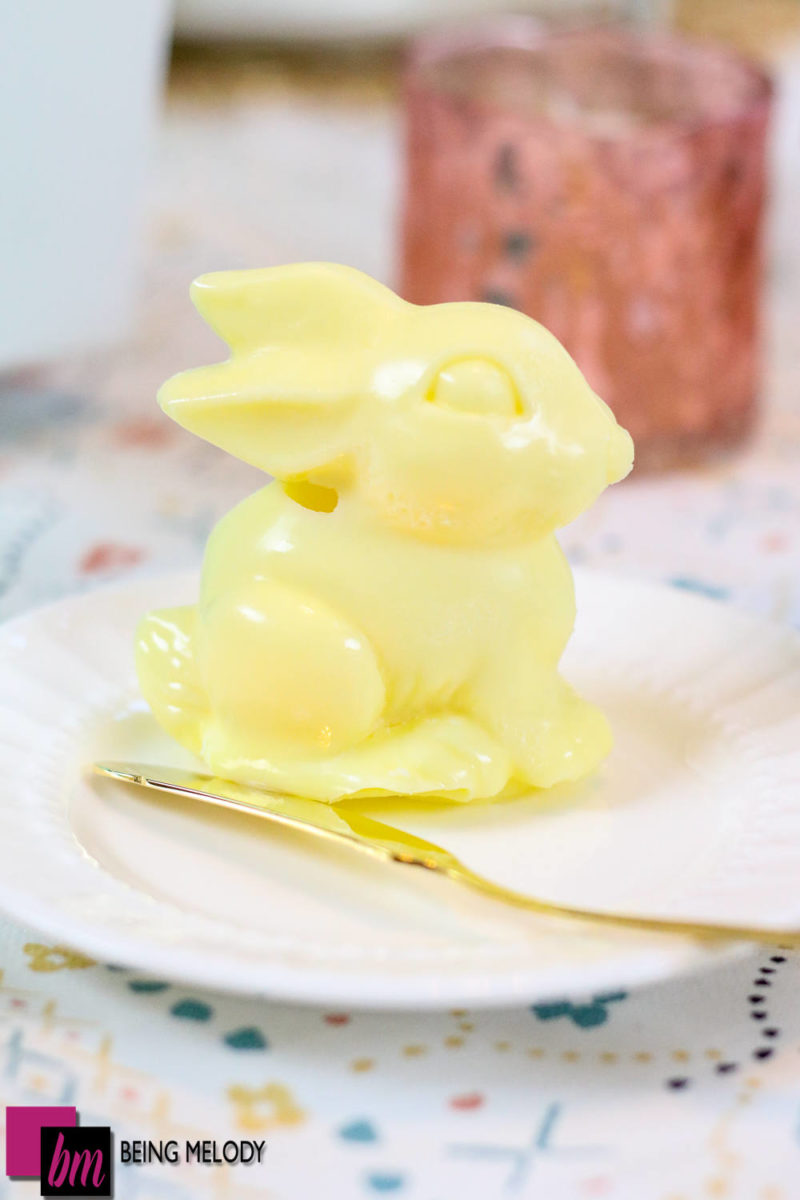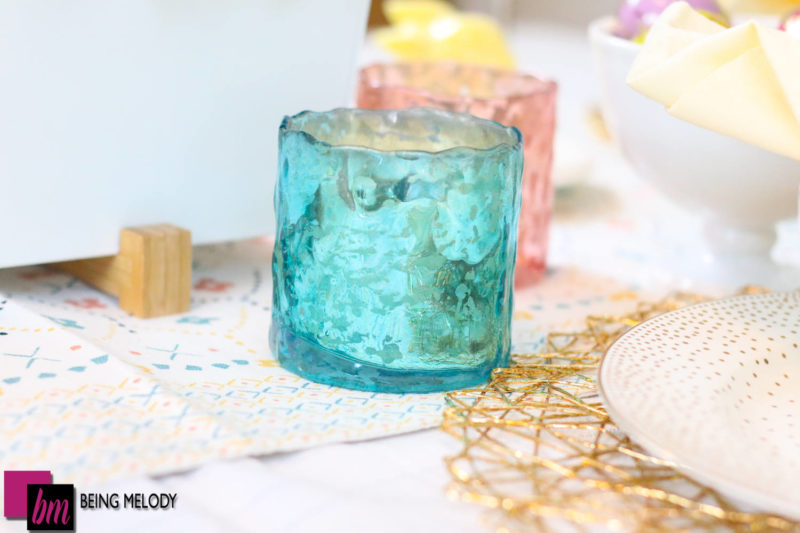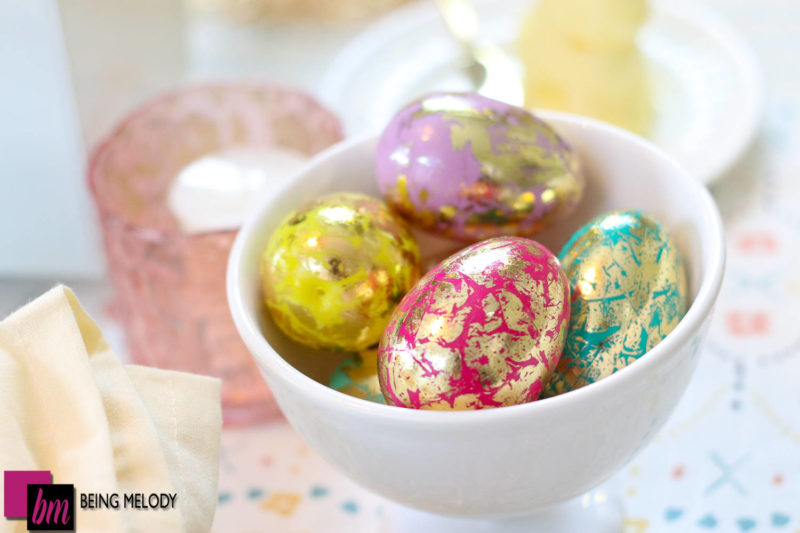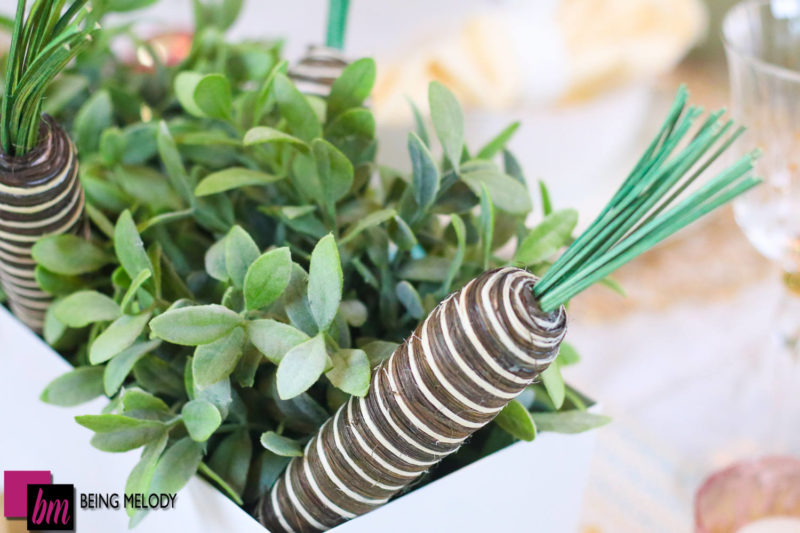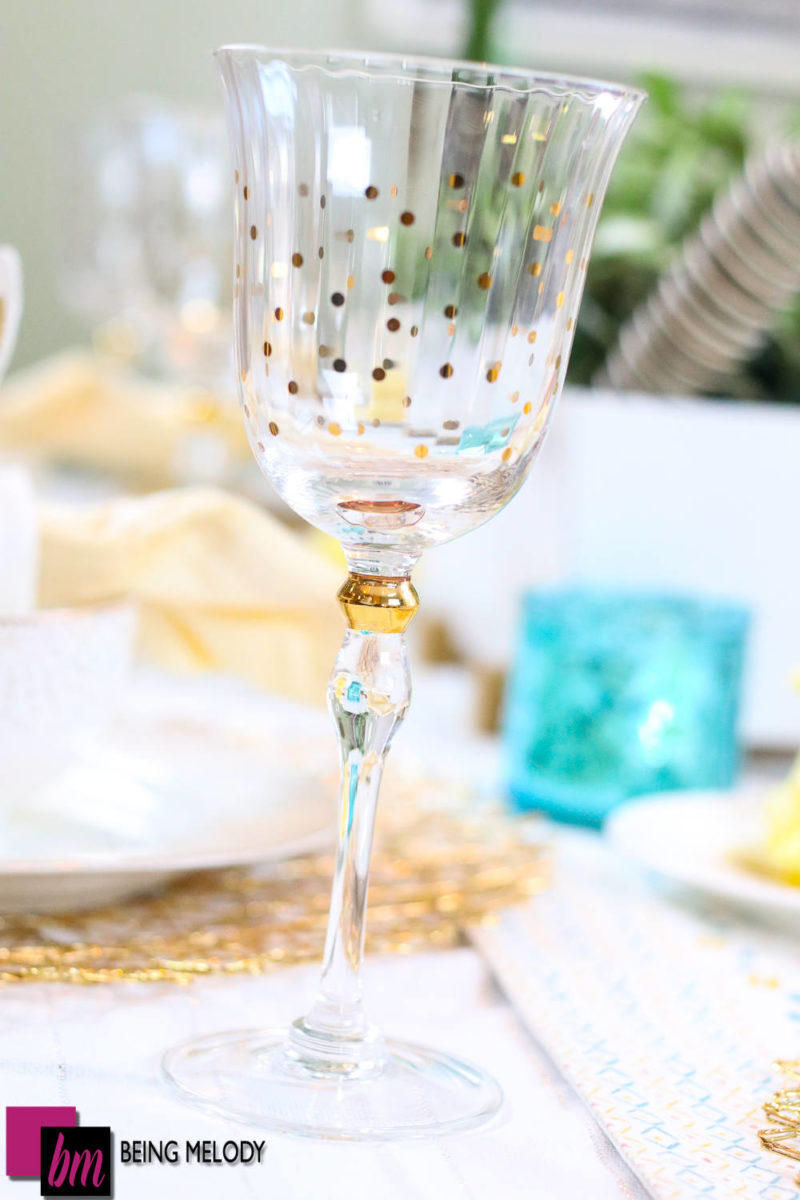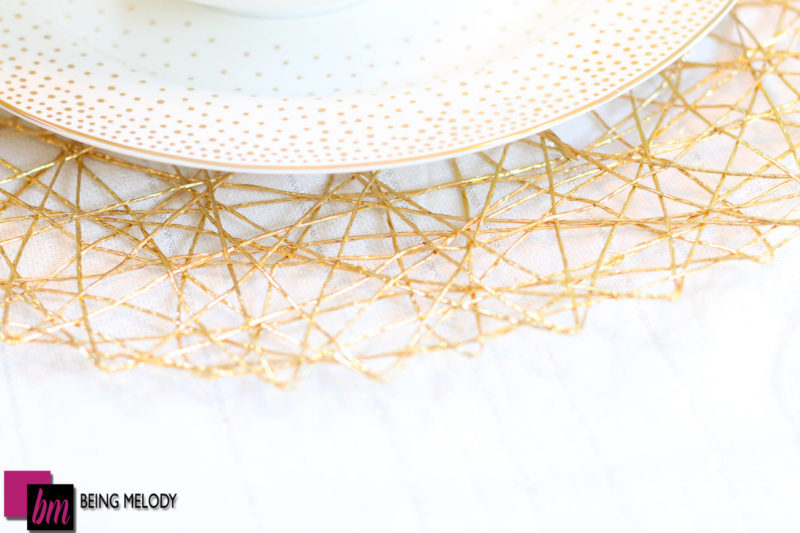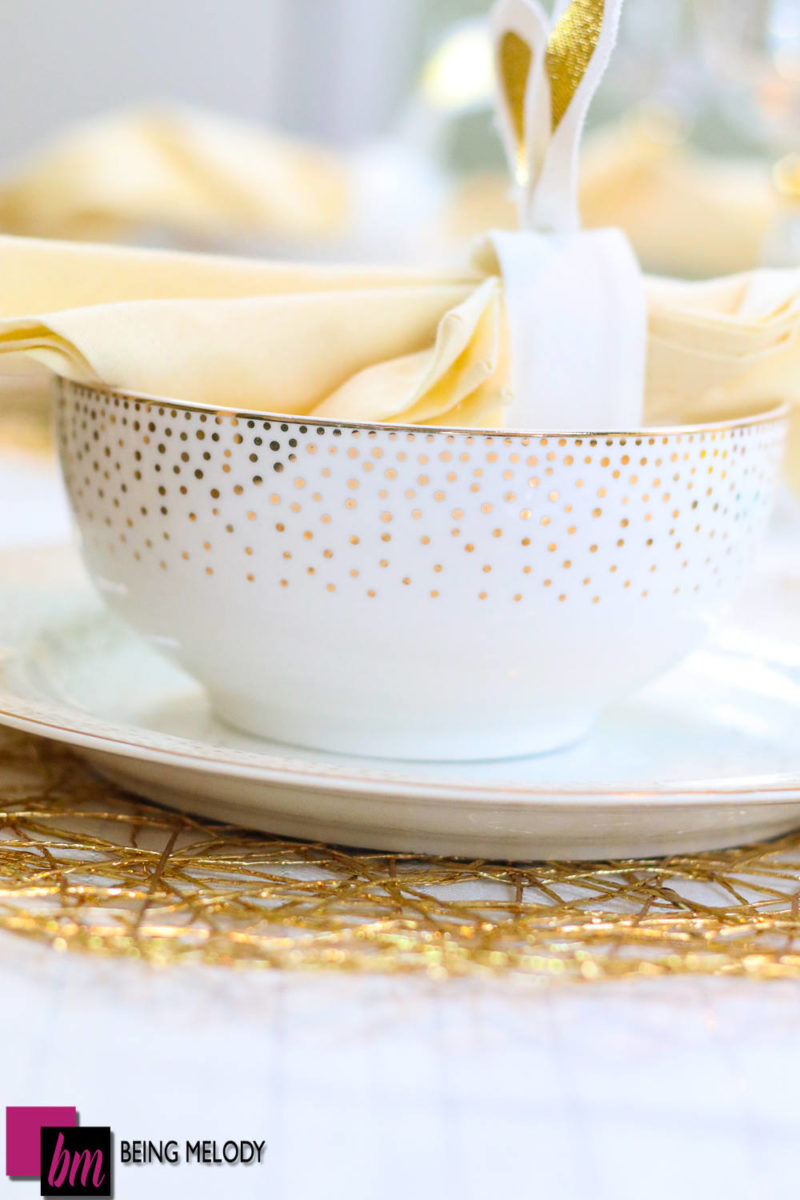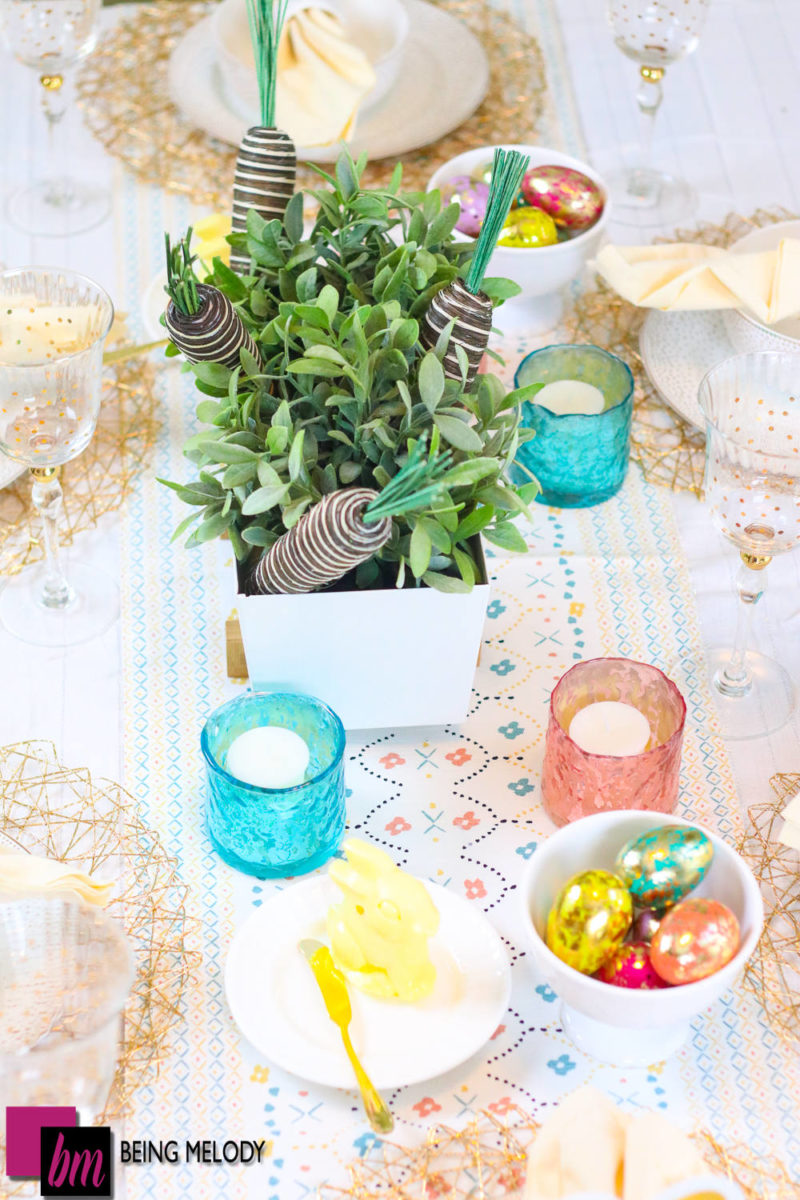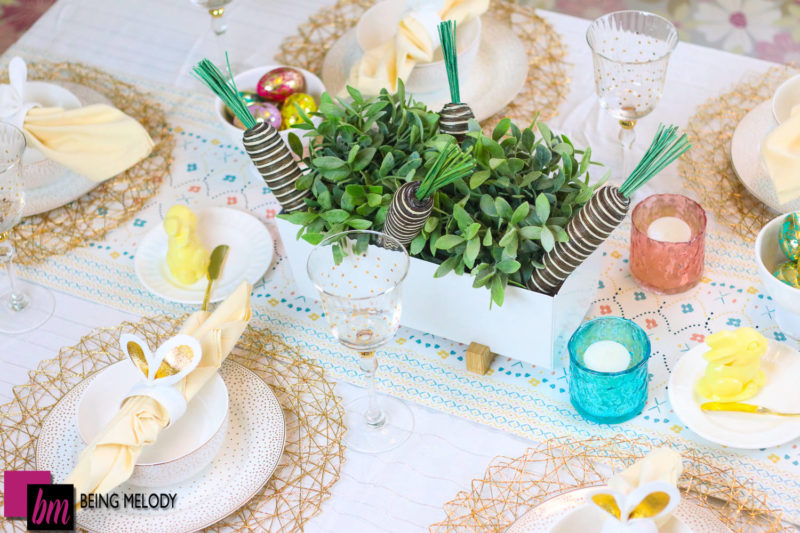 ---
Creamy Garlic Mashed Potatoes
Now that the table is all set up the next most important thing to go on that table beside the Keller's Creamery Bunny Butter Sculpture is the food! I'm a southern gal, so I have no problem using butter throughout my recipes. We're big on side dishes in my family, and we love to have a variety available when hosting dinner. Using Keller's all natural salted butter, I whipped up a batch of mouthwatering creamy garlic mashed potatoes which is a quick and easy side dish that the whole family will love! See the recipe below.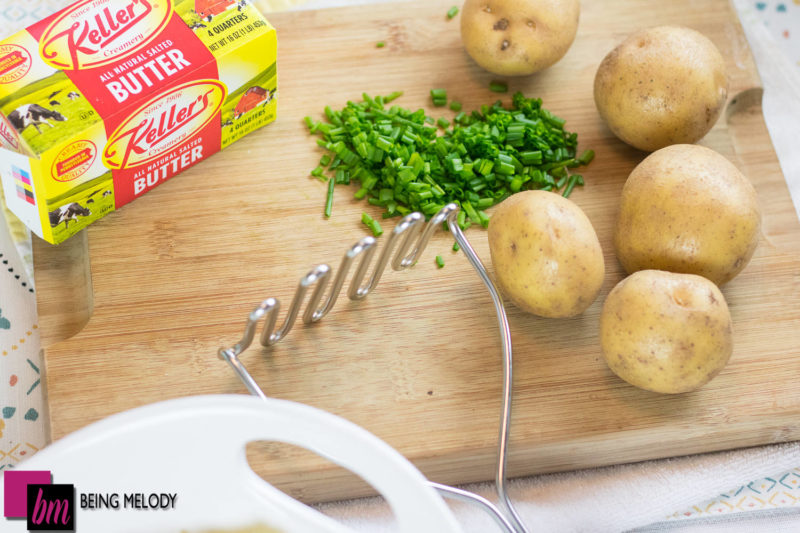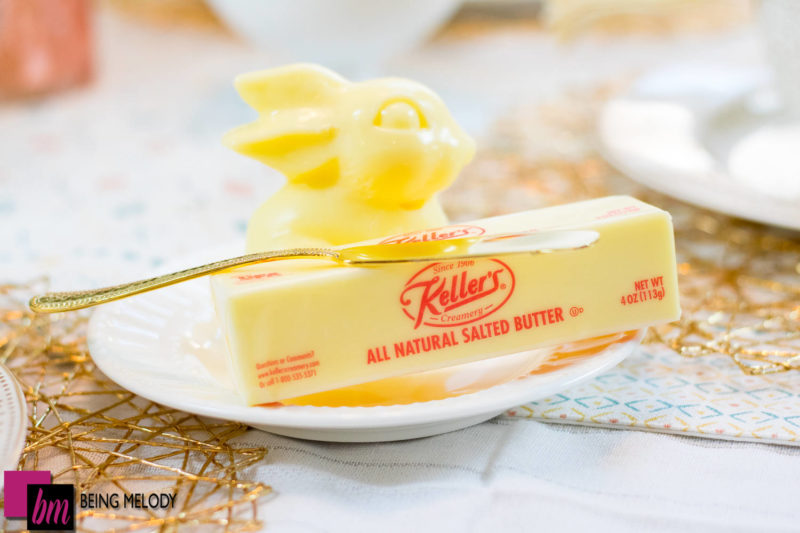 (No Bunny Sculptures were harmed in the making of this recipe)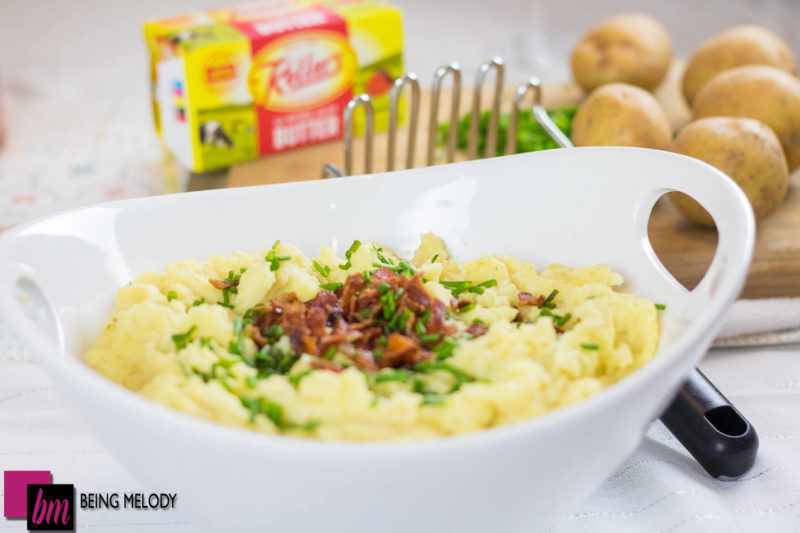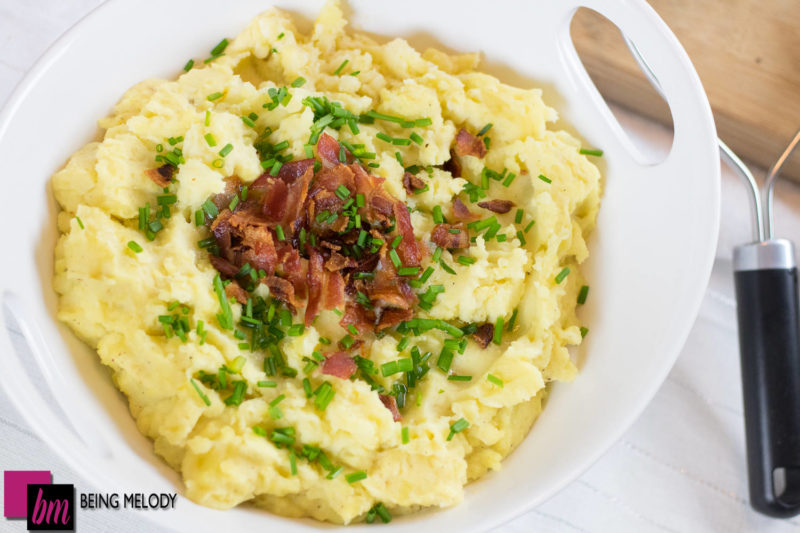 Ingredients
1 1/2 sticks of Keller's Creamery Butter (salted or unsalted)
2 lbs of Yukon Potatoes
1 cup Milk
1 cup Sour Cream
Chives
Five cloves Garlic
Salt
Pepper
Bacon
Directions
Add salt and minced garlic to large pot of water and bring to boil.
While water is boiling wash and peel potatoes once water comes to boil slowly lower in potatoes
Cook  and chop six strips of bacon and set to the side
Cut chives to use as a garnish and set to the side.
5-10 minutes before potatoes are done cooking melt one stick of butter in a small saucepan and add minced garlic. Stir until garlic is fragrant then add in 1/2-3/4 cups of milk and stir.
Once potatoes are soft enough to be poked with a fork pour off water and allow potatoes to drain. Mash potatoes with a potato ricer or potato masher.
 Season mashed potatoes with salt and pepper to taste then add 1 cup of sour cream. Slowly pour melted butter and milk mixture into the mashed potatoes and using a beater whip the potatoes to a creamy consistency. Be sure not to overbeat as you don't want the tables to become gummy
 Cut 1/2 stick of butter into small pieces and fold it into the mashed potatoes.
Top with Chives and Bacon and serve.