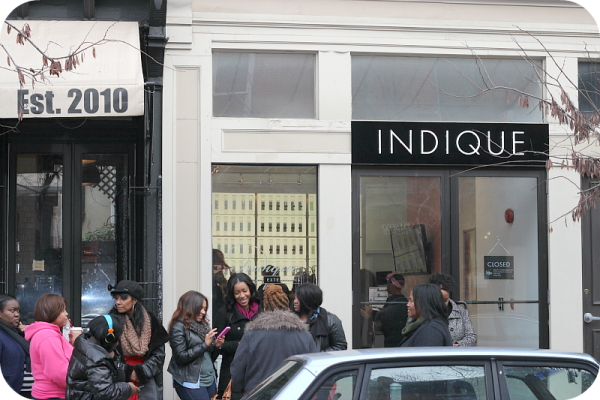 Ladies of Philadelphia and surrounding areas hold on to your edges you've just been INIDIQUED! Indique, the internationally known hair extension brand that has graced the heads of Lady Gaga, Lala Anthony and Beyonce finally opened up shop in Philadelphia! This past Friday I had to opportunity to attend the Indique VIP Preview Party and get a sneak peek at on one of the most talked about brands in the hair extension industry.
I must admit, I've been stalking the  Indique website for quite some time, but since I've been burned with hair companies in the past I was always skeptical about ordering it online or purchasing from an authorized distributor. With the new Indique Boutique in town I can put those worries to rest. The Indique Boutique is located at 1607 South St. in Philadelphia and it is the first and only shop in town specializing and showcasing  100% percent virgin hair extensions from India and South East Asia. I really loved how the hair was displayed,  gone are the days of having to stand behind a hair counter and point to the one you want. With each of their lines featured, the hair is displayed so that you can easily access it and run your fingers through it to get a good feel for the texture. At Indique they know that hair is more than just an accessory, it's an investment and huge commitment, that's why they offer top of the line quality assurance from start to finish. Co-Founder Ericka Dotson explained that If you need to take and hour to make a decision they welcome that process. They care that much about the customer and their brand.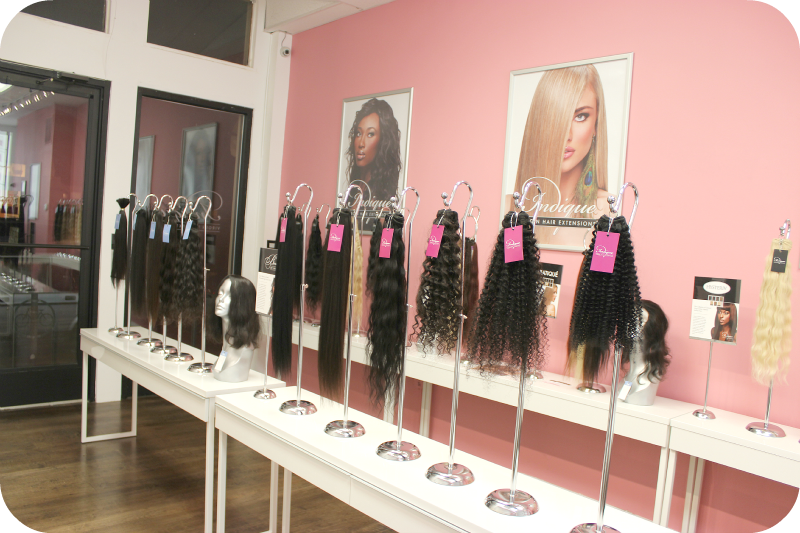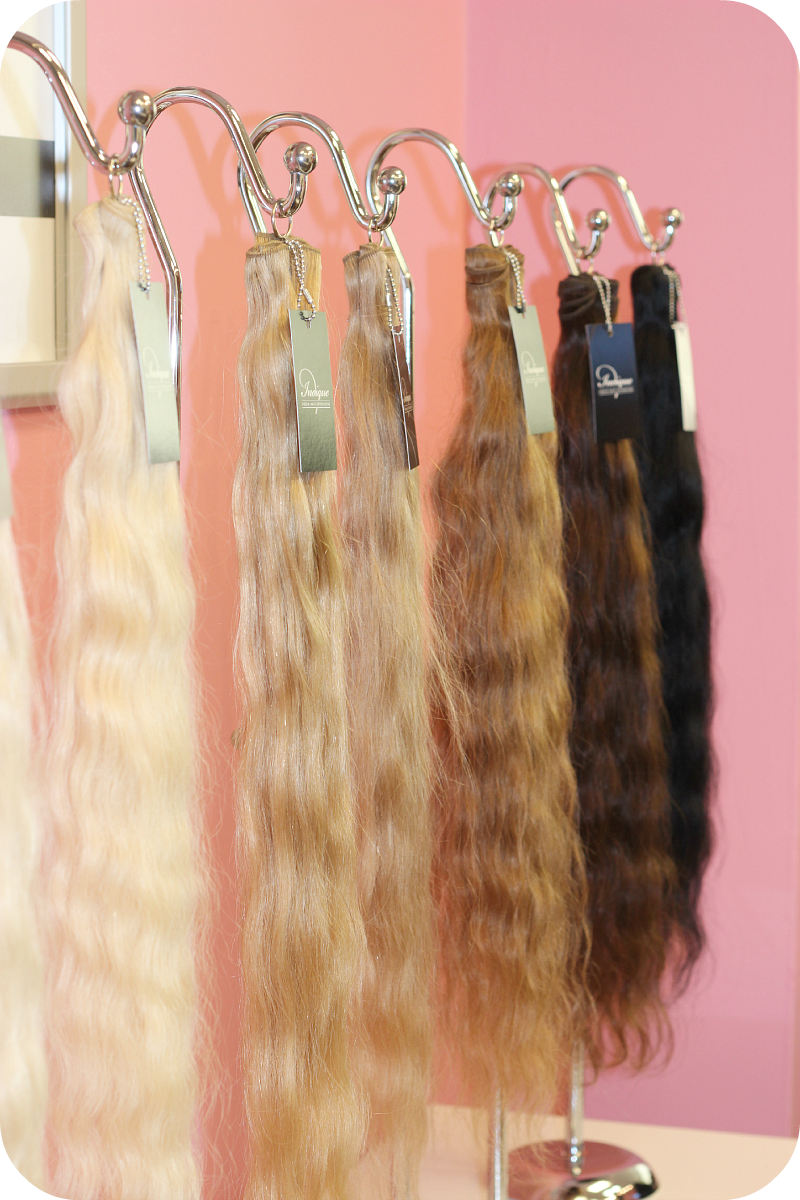 Indique offers six collections of premium hair extensions so there is something for everyone! Since I'm natural, but wear my hair straight I've had my eye on the Pure Collection Fishnet which is nine wefts sewed on to a net with clips. This way I can have long luxurious hair without the commitment!  After speaking with Marisa, the Customer Care Liason for the Philadelphia Boutique and other Indique Specialist I decided that the fishnet with maybe a the clip on bangs was the right choice for me. While the Indique Boutique does not offer salon services, one doesn't have to fret about finding the perfect salon to install your hair. Through their select salon partnership, Indique can direct you to a salon that specializes in hair installation.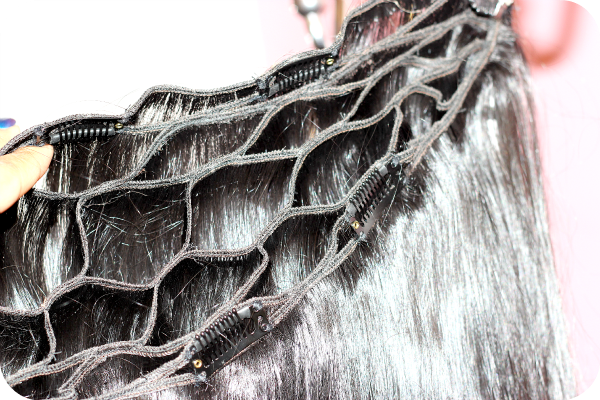 The following Saturday Indique had it's grand opening for the public, offering the first 10 ladies in line a free tube of hair. I didn't get up early enough to get a free tube of hair but I did stop by to snap a picture of the lucky 10. These ladies were ecstatic that Indique was in town, some being in line as early as 6am. One of these ladies even showed up with the flu. Now that's what I call a true fan!
Take a look at some of the other photos from the night below. To learn more about Indique check out their site at www.Indiquehair.com Have you ever tried Indique? If so what collection is your favorite?