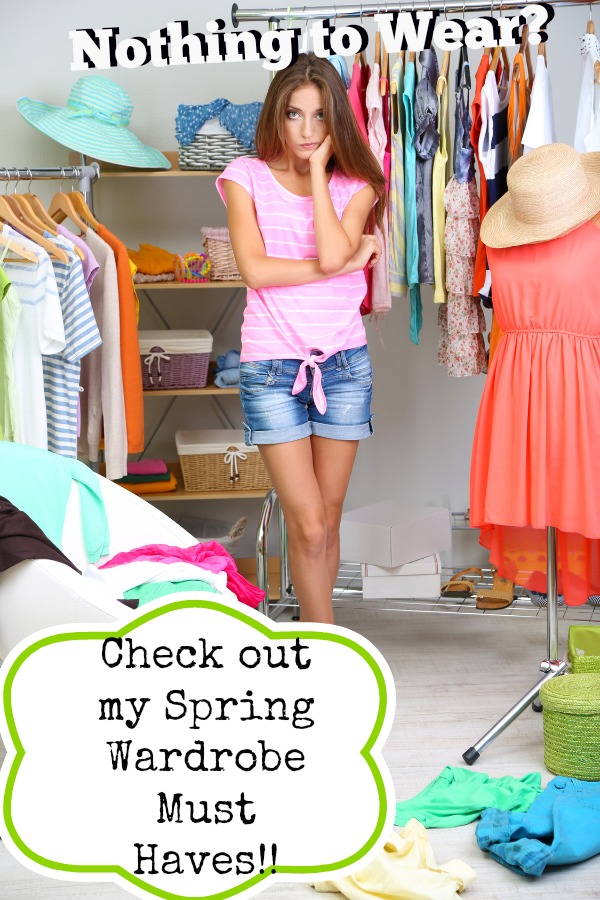 If you're like me every time you look in your closet you have nothing to wear. It's even worse when it's time to change out your wardrobe for the season. Nothing fits, this particular item isn't in style anymore, and we all have that "What was I thinking?" piece of clothing that you throw into a donation bag and hope that nobody knows it came from you. This year for spring I'm doing things a bit different. Instead of going with  whats on trend I'm choosing to follow my heart and pick key pieces that look great on me and flatter my current curvy figure.
Lets start with the accessories! Spring is all about color and going bold . This  year for my spring wardrobe  I wanted a few stand out pieces that I could coordinate with several different outfits. I'm so mad I'm late to the Cambridge Satchel band wagon but now that I own one I see what all the fuss is about. This Cambridge Polka Dot Neon Satchel is 11″ and is biggest enough to hold everything you need for  day out. Of course after all the Spring showers the sun is going to shine through the clouds and you'll need to pull out your trusty sun glasses. I love sunglasses that won't clash with an outfit since you'll use them everyday. A pair of clear Ray Bans will always be found in my bag.  You'll also find me sporting a bright watch this season. My favorite is the Marc Jacobs Henry Skeleton Gradient Watch. I love how it goes from neon on the top to clear on the bottom. Plus the area around the bevel is see through! Gladiator Sandals are a must, they even come in wide calf now so girls like me can rejoice. Last but not least a scarf. I always keep a scarf folded up in my bag for when I go into a restaurant or a store that is super cold. I think I've trained my brain to think that if my neck isn't cold then the rest of my body shouldn't be either. Weird yes, but it works.
Since I work in a lab I'm forced to wear long pants to work. Jeans can get a bit boring so I play up my accessories big time. This year instead of shopping solely for what I could wear to work I decided to focus on what I could wear after hours.  For my spring wardrobe  I've already purchased  a gorgeous lace dress. A lace dress is something that will never go out of style and can be worn year after year. I've also picked out lots of skirts. My legs need to breath after being stuck in pants for over eight hours.
I think these key pieces paired with cute tops are really going to be the key to me surviving key and summer. What are your favorite  wardrobe pieces for spring?