[button link="#" target="_blank" color="default" shape="rounded" size="small" align="right"]PR Sample and Affliate Links[/button]
I finally got my hands on the new SheaMoisture Cosmetic line! After seeing all the picture on Instagram which had us practically salivating I could not wait to try them out.  After failing at every attempt to find them at my local Target stores SheaMoisture kindly sent over a couple of products for me to try.  Currently there aren't many lines exclusively for Women of Color that are sold at places like Target or our local drug stores. The first ones that come to mind are Iman and Black Opal, but SheaMoisture is the only line that deals in Hair Care, Bath and Body and now Cosmetics! Currently this line is exclusively sold at Target and now is being sold on Target.com
From the SheaMoisture Cosmetics line I received a Sheer Foundation, Creme Concealer, Wet and Dry Powder and a Lip Stain. While were mostly concerned with whats inside the packaging I wanted to draw attention to the cute notes that SheaMoisture put on each package. I especially like the "You've got nothing to hide" which was written on the concealer. These positive notes make me want to use the products even more!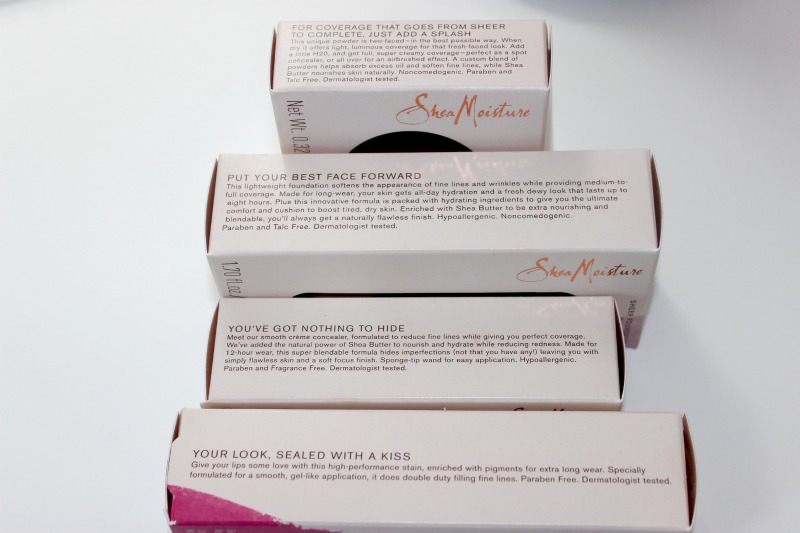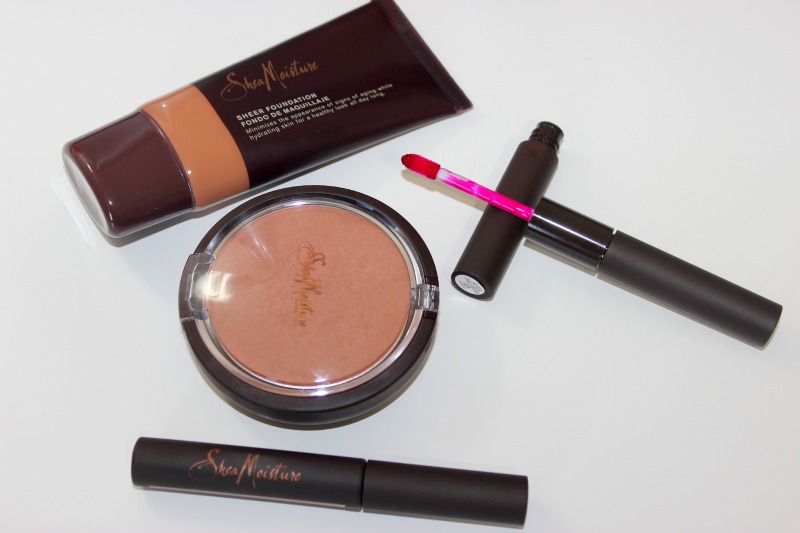 Since I've filmed a YT video I'll give you a quick break down on the products here and if you have time you can view the Youtube video and see the products in action.
Sheer Foundation in Montego Toffee $12.99 At first glance the foundation comes off sort of red. After applying it to my face with a flat foundation blush the redness disappears and everything blends in very smoothly. I really like how hydrating the foundation was and even though it is a sheer product it offers very good coverage.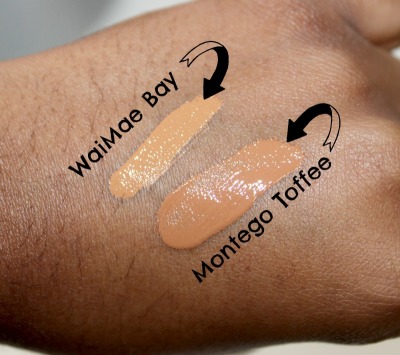 Creme Concealerin Waimae Bay $11.99: If you like thicker concealers that go on easily and offer great coverage this is the product for you. It covered my skin disorder perfectly!
Wet Dry Powder Foundation in Yuma Pecan $14.99: Since this is a Wet/Dry powder it's very buildable. I actually really like this feature of the product because I was concerned that it may be a little dark. Since it is sheer I was able to set my makeup perfectly without worry about altering the color.
Lip Stain in Nichola $10.99: This is exactly what the name says. It's a stain. The color seems very vibrant on the brush applicator however it transfer on the lips as a more muted tone lip color.
Want to see the SheaMoisture Cosmetics in action? Watch the Youtube video below!