This year I've been making a conscious effort to introduce my closet to new brands and different styles. Sometimes you get so comfortable with a certain brand that you forget there are others out there that can offer an amazing fit with a great price. For the past two years Keds have been my go to sneaker to wear during the hotter months in the lab. This year I decided to take a look across the pond and give Superga, the Peoples Shoes of Italy, a try.
The Superga brand of shoes caught my eye while window shopping on my favorite site. Shopbop.com.  What drew me to the shoes were the different styles, colors and of course the price! Keds can run about $45-$75 for a cute pair but I usually run into the same problem regardless of style. They just aren't that comfortable, forcing me to purchase insoles. Superga shoes like Keds offer a wide range of colors and styles and can run about $65-$90. With a thicker sole that offer better support I knew I just had to give them a try.
I ordered three pair from Shopbop.com during their Friends and Family sale. The shoes run a tad bit large so I ordered a half size down. When the shoes first arrived they felt a bit snug but I decided to give them a trial run anyway. Within the first hour of wearing I could feel the shoe giving a little and with more wears they feel completely fine. I'm glad I didn't go with my usual size as they probably would have stretched to be too big.  The Cotu Fluro Sneakers $65 (pictured below) are my absolute favorite! They are sooooo bright that I can't help but want to wear them all of the time!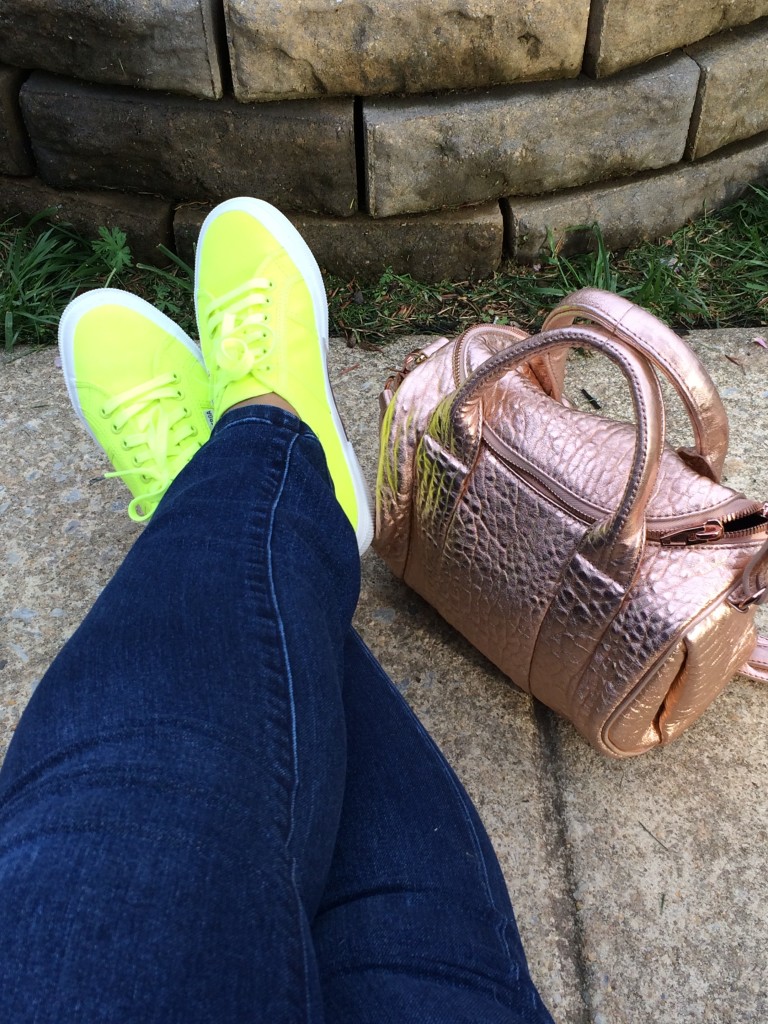 I featured these Superga Lace Sneakers $99 in my last Outfit of the Day Post.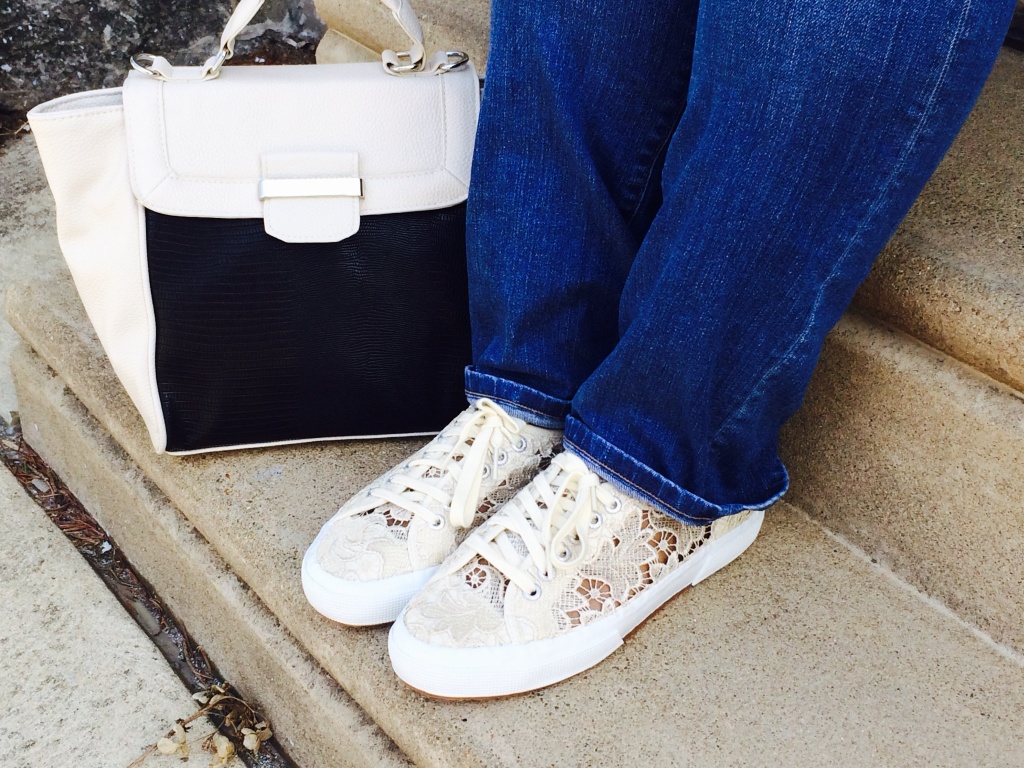 I also purchased a pair of Red Superga Cotu Classics and a pair of slide in Black Superga's.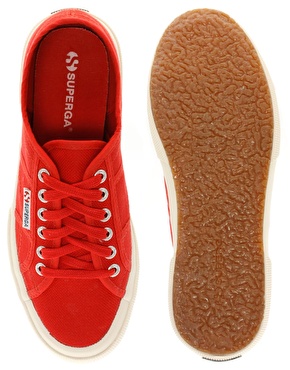 Have you tried out this brand before? Shop the widget below for styles that may catch your eye.