[button link="#" target="_blank" color="default" shape="rounded" size="small" align="center"]Press Sample[/button]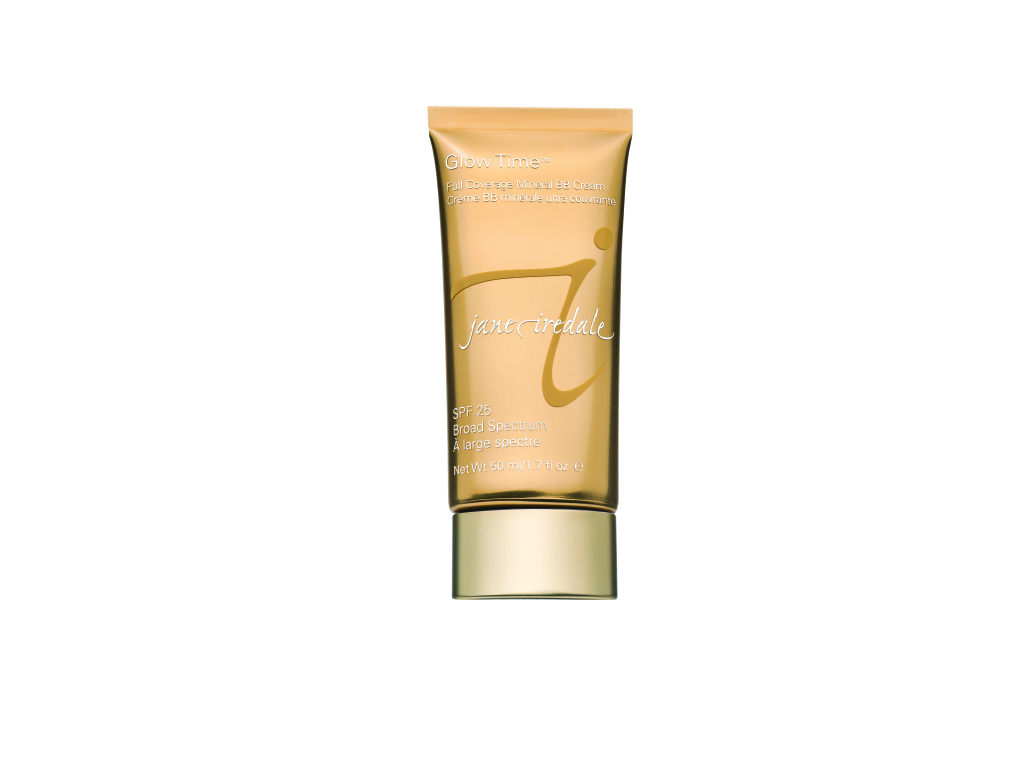 Lets talk BB Creams today. For Women of Color they are practically non existent. While there are brands that have shades that are made with Women of Color in mind the reality is that there is usually only one or two colors that are supposed to fit a diverse range of skin tones. It's as if beauty brands aren't listening to our laments about how we would like a product that works just as well for us as it does for our lighter counterparts.
One of my fave companies Jane Iredale has added two new shades, BB11 and BB12, made specifically for women of color to their already diverse lineup of Glow Time Full Coverage Mineral BB Cream.
Each shade incorporates natural minerals that adjust to your own skin tone to cover blemishes, minimize pores, disguise wrinkles and smooth and brighten skin. Honestly, this is a BB Cream that every woman wants. In addition, grapefruit and apple extract help exfoliate, refine and rejuvenate skin as you wear the makeup, and may help to fade uneven pigmentation. With the benefits of foundation, concealer, sunscreen and skin care in a versatile one-step product, Glow Time is everything you would expect from the company that invented The Skin Care Makeup®. 
Contains a broad spectrum SPF 25 UVA PA++ that is water resistant up to 40 minutes
Eight carefully calibrated shades address all skin types: BB1, BB3, BB5, BB6, BB7, BB9, BB11 and BB12
Titanium dioxide offers anti-inflammatory mineral UV protection
Grapefruit extract promotes luminosity and skin radiance, minimizes appearance of pores and wrinkles and may help to fade uneven pigmentation
Apple extract is a skin smoothing anti-oxidant that exfoliates, refines and rejuvenates
Bitter orange extract naturally perfumes and conditions
Sunflower seed oil is rich in moisturizing vitamin E
Aloe leaf juice soothes and calms the skin
Honeysuckle extract helps purify the skin
Iron oxides are natural earth minerals that provide color without the use of FD&C dyes
Non-comedogenic, hypoallergenic, sensitivity tested, clinically tested and dermatologist tested
Below are images of the darkest shades from the Jane Iredale Glow Time Full Coverage Mineral BB Cream. I was able to receive samples of shades BB11 and BB12 and I've swatched them for you below.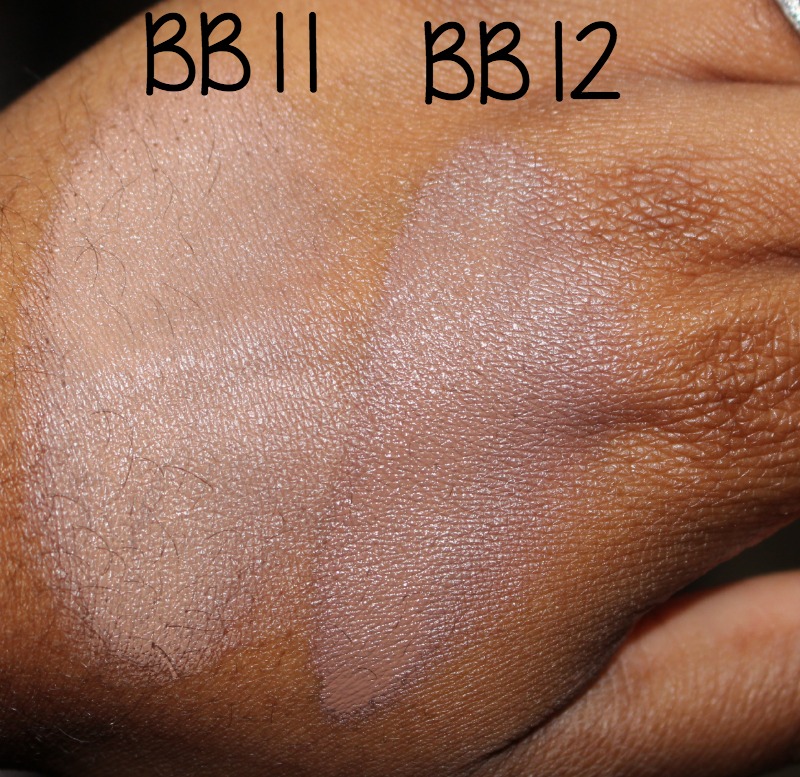 These are definitely darker BB Creams and a little goes a long way. I just used a dab and had to really blend it out just to get an even layer.  I think the problem with these BB Creams is that they aren't made to address the undertones found in Women of Color. Have you ever noticed that Sun Screen can cause you're skin to look a bit ashy? I feel that since BB Creams are made with SPF they automatically lighten the color of the cream making them more useful for women with cool undertones than those with warmer undertones.
While these BB Creams won't fit with everyone I do applaud Jane Iredale for noticing and addressing the issue. I hope to see them add more BB Creams to this line as I absolutely loved how smooth it applied and even enjoyed the light scent of apples. The Jane Iredale Glow Time Full Coverage BB Cream retails for $48 and is available at janeiredale.com and at select skin care specialists and beauty apothecaries worldwide.