[button link="#" target="_blank" color="default" shape="rounded" size="small" align="center"]Affiliate Links[/button]
This weekend I decided to go for the Monochromatic look. Mint green and Teal are some of my favorite colors. It's taken every inch of me not to incorporate the colors all over my house. When paired together, the right shades brings about this lovely Monochromatic look that's not overly matchy matchy. I even took the trend all the way to my nails with two Mint colors from Gelish that I am absolutely loving right now. I scored a complete Gelish Polish Starter kit complete with the curing lamp for only $69 at Sally's Beauty Supply. I then raided their clearance rack where they had tons of Gelish Polishes on sale for up to 70% off. I was lucky because several rang up for $2.95. At the same time Sally's was also having a BOGO Free on the regular priced Gelish Polishes. Lets just say I have enough to last me the entire year.
I love my Rebecca Minkoff Amorous Satchel in Mint. I purchased it from Shopbop.com during on of their Buy More and Save Deals. You can wear it as a cross body, tote or even a shoulder bag. The Saffiano leather is durable so  scuffs and scratches wipe right off plus the silver accents really make the bag stand out.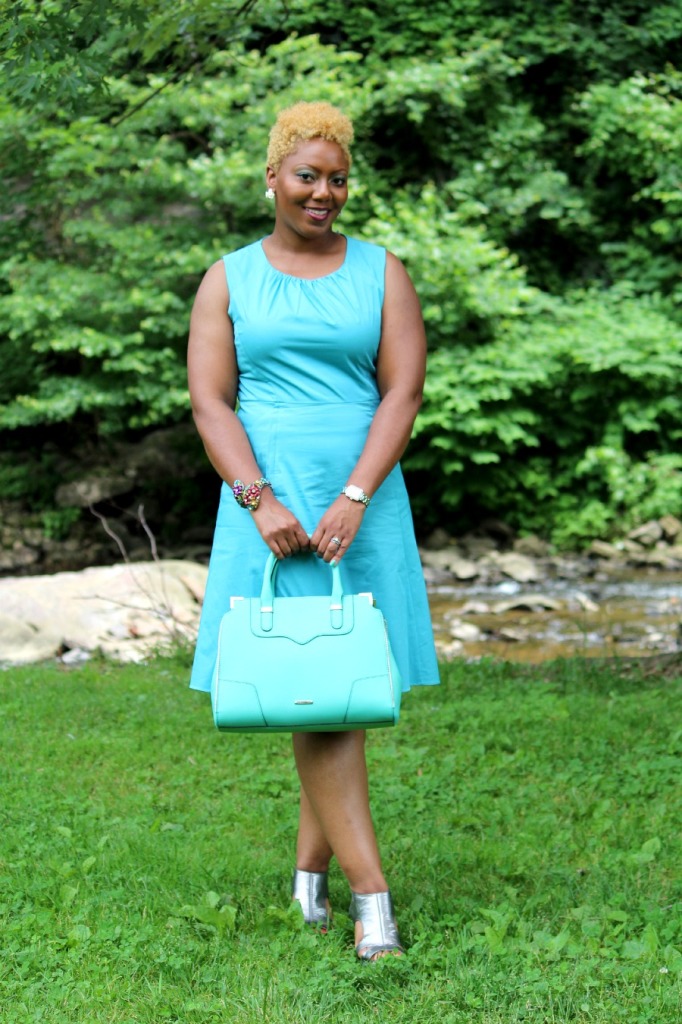 Tahari Dress (Similar) Rebecca Minkoff Amorous Satchel (Buy Here),
Gray Nine West Gladiator Sandals (Similar)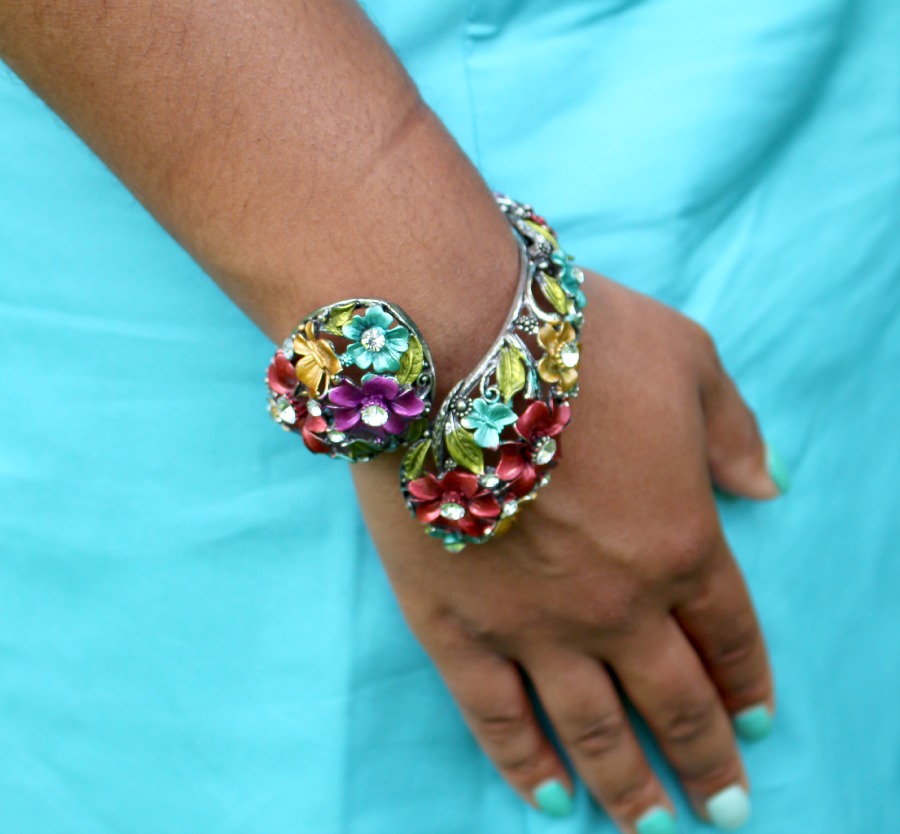 Floral Bracelet Mall Kiosk (Similar) Nails: Gelish Polish Love in Bloom and Mint of Spring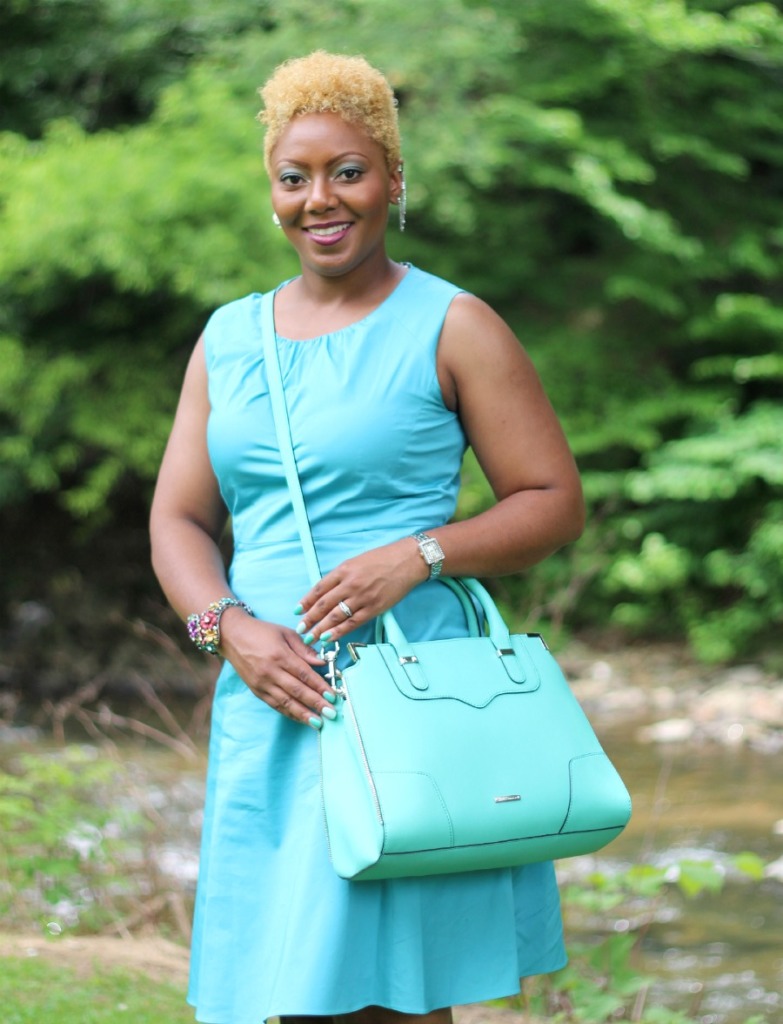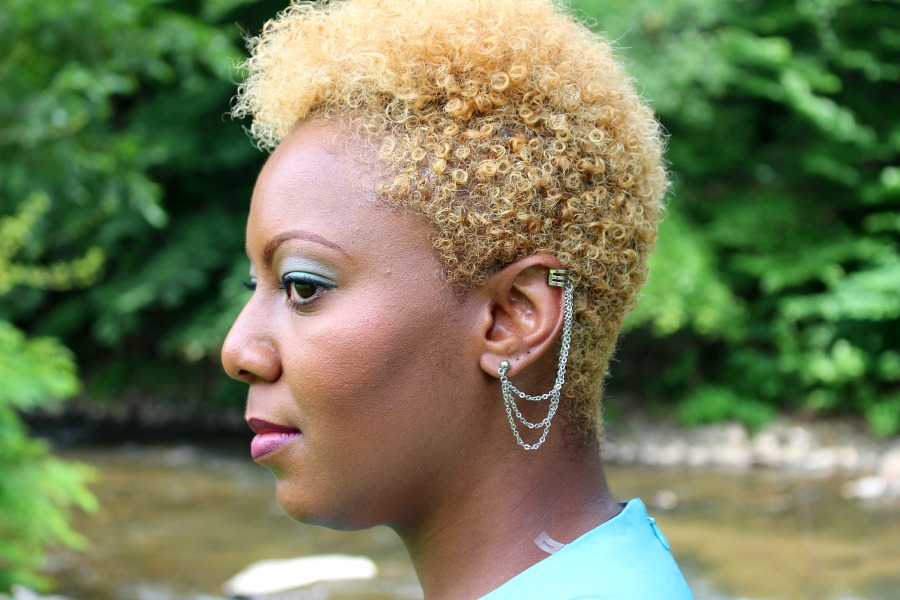 Chain Link Ear Cuff: H&M (Similar)