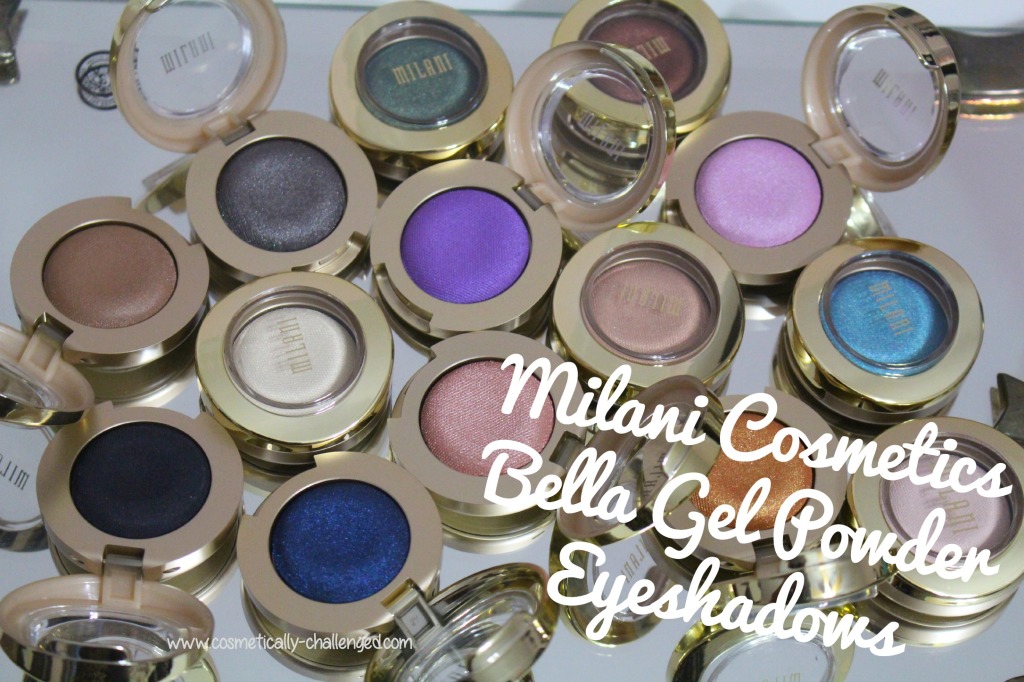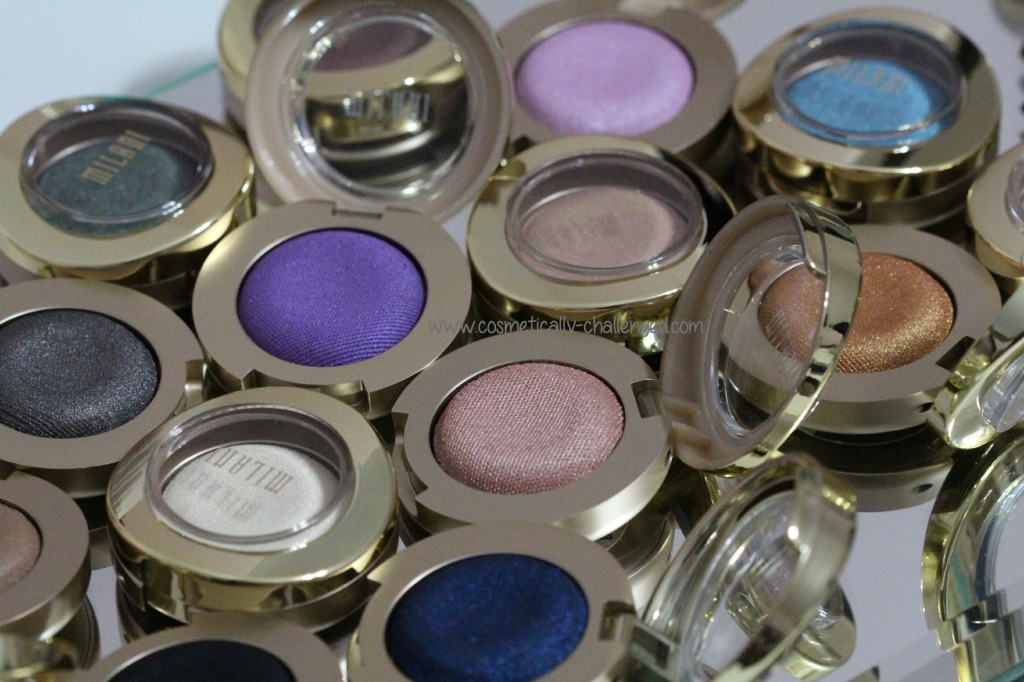 If you've seen the entire Milani Cosmetics  Displays at your local drug stores on sale it's because they're getting ready for something absolutely amazing. Milani hasn't released any new eyeshadows since 2012 and so it was definitely time to shake things up a bit. I spotted the Milani Cosmetics Bella Gel Powder Eyeshadows at my local Walgreens. These are popping up in other stores but the thing is that each store has a different display. My display in Walgreens had 18 different shades while some displays in CVS only have about eight. I reached out to Milani to find out if these were limited edition due to the displays and guess what everyone THEY'RE PERMANENT. Yes, they're permanent and there are 30 shades!!
So what's a Gel Powder Eyeshadow?  To be honest, I'm not exactly sure.  The display described it as "Pure Color. One Stroke Application. Power Wear. To me it's sort of like a pillowy soft eyeshadow. Honestly I just knew that if I dropped one it would shatter everywhere. I did feel a sort of bounce when I was doing swatches, but it's definitely NOT A GEL or a CREAM TO POWDER product.  There are three different categories to these shadows. Shimmers, Satin and Metallics.
The Milani  Cosmetics Bella Gel Powder Eyeshadows retailed for $3.99 at Walgreens and I have eighteen of them swatched below for you. Please note that I have not tested there wearability because I wanted to get these swatches out to you ASAP. For now, I am also excluding color descriptions. I will be updating descriptions and wearabilty in this post as I wear use the shades more.
I've decided to break this down into the different categories starting with the Metallics!
Metallics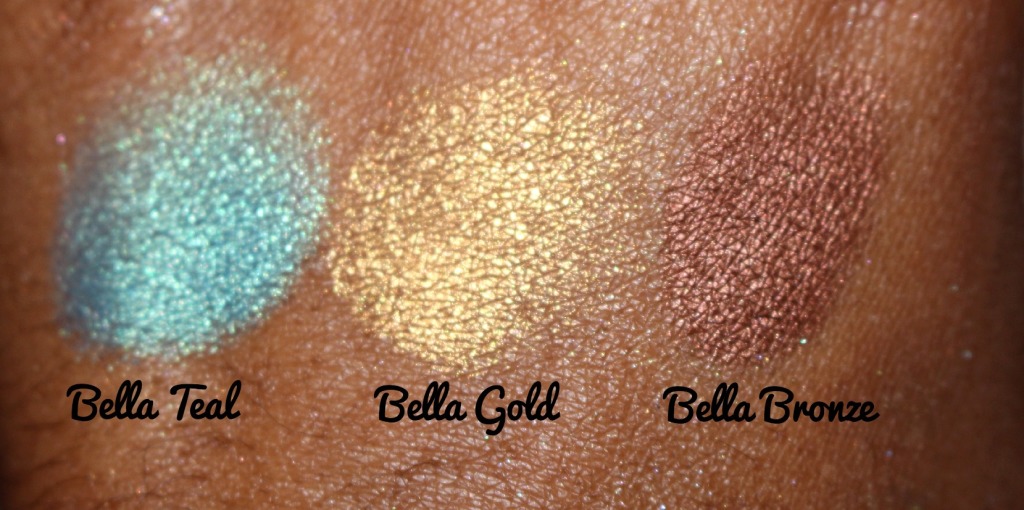 Satin Mattes
Shimmer
Whew! Now I know that was a lot. I would've split it into pages per categories but I despise clicking the next page to see more and I know most of you do too. Soooo… please keep checking back because as I said there are 30 colors and that means I have *does math in my head.. screw that counts on my fingers* 12 more to find and show you guys. Stay tuned!!