Are you a Pretty Little Liars Fan?? I've been watching since Season 1 and I've even read (well listened) to some of the Audio books. While Pretty Little Liars isn't your typical high school drama, and well , with your not so typical relationships I can't help but get caught up in the girls fashion choices. Oh how I wish I could have afforded to wear some of things they rock when I was in high school. I was lucky if I even sported a Tommy Hilfiger Polo, purchased with the hard earned money from my part time job of course.
Last night I tuned in for the 100th episode and though I've kinda been on the fence about Alison D. being back this season she quickly changed my mind when she showed up for her first day back to school carrying a Rebecca Minkoff MAB Tote!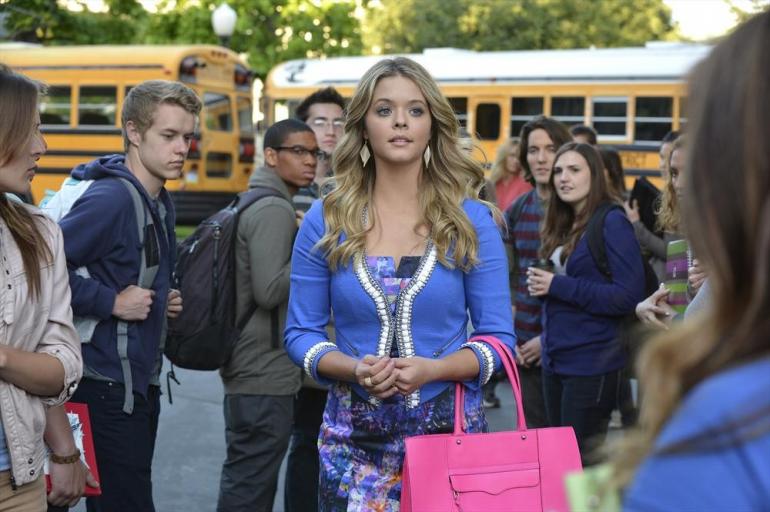 Even the guy in the blue hoodie spotted it.. or he was looking at her booty. Anyway I squealed when I saw this and quickly sent a text to my homie over at OnlyonThursday.com to let her know what she was missing.
I recently did a review on the Rebecca Minkoff MAB Tote during my Summer Handbag Haul Video and I've been carrying it non stop ever since!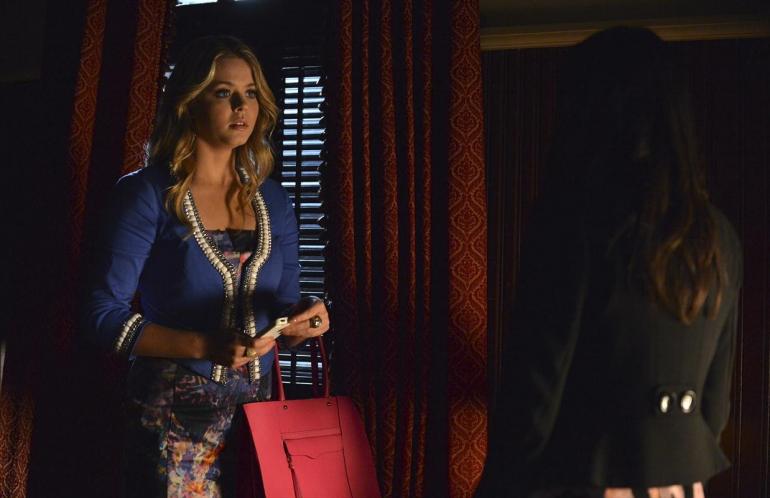 Ohh and did you see when Ali smacked the TASTE out of Mona's mouth?? I WAS ALL YASSSS!!!! Because, you know Mona deserved it. Anyways… check out more Rebecca Minkoff MAB totes below. They come in different sizes such as large, medium, and of course mini and materials though I do believe  Ali is carrying a large Saffiano Leather MAB Tote. Oh and just cause.. I've added in a picture of me rocking the Electric Blue MAB tote that I scored from Shopbop.com!