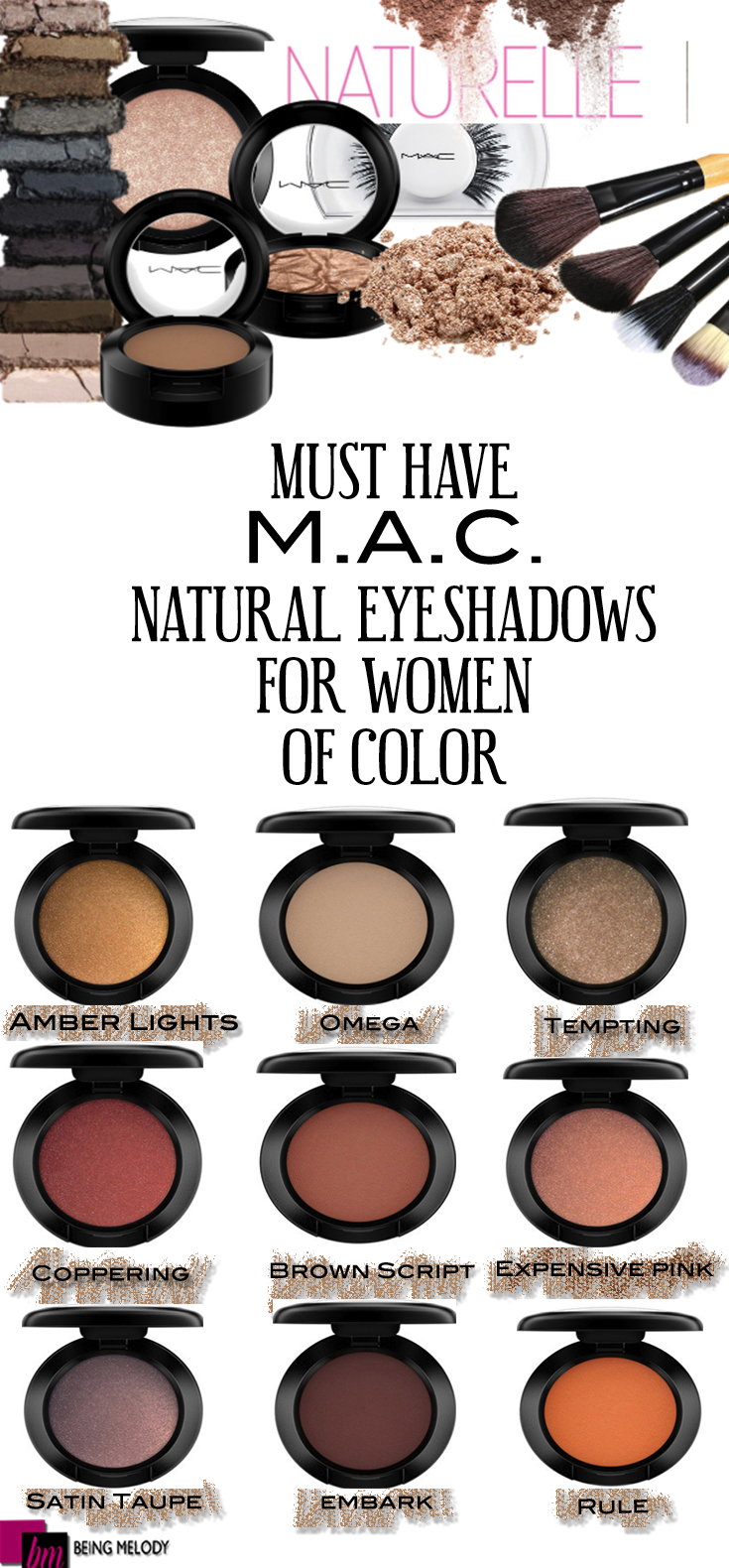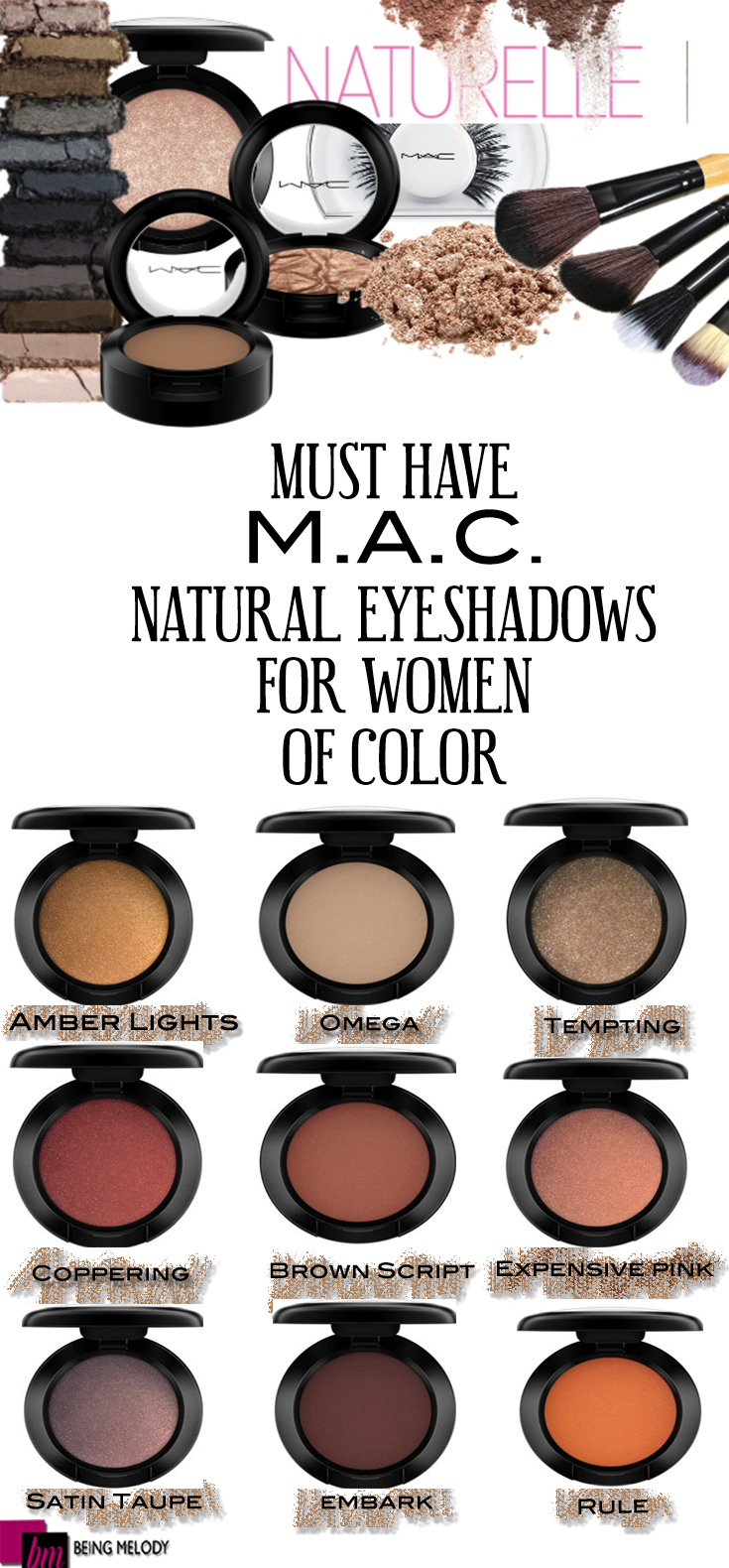 Even though summer is like right around the corner, I'm probably going to be rocking neutral eyeshadows. It could be my age talking, but I am so drawn to neutral shades that can be both profession and fun depending on how you wear them. There are a gazillion neutral palettes on the market, but my go-to neutral palette is one I put together myself with eyeshadows from MAC Cosmetics. 
 The key to putting together a great eyeshadow palette is to make sure you have great versatile colors that are going to help you create the maximum amount of looks. Every eyeshadow palette should contain at least one or two matte, frost, and satin shades. The great thing about MAC Eyeshadows is that you can purchase them individually or purchase them in refill form to create your palette on the MAC website. The price of the refills has dropped from $10 to $6 making them a great buy! Several of the colors in my neutral palette have been discontinued, showing you how long I've had it, but with the help of my Make Up Artist Friend Merli, I'm sharing with you a list of some of the best neutral eyeshadows for women of color.
Best MAC Cosmetics Neutral Eyeshadows for Women of Color
Amber Lights: Amber Lights was one of the first eyeshadows I owned. I feel in love with its super soft finish and how amazing it looked with the smokey eye that the MAC artist helped me create. I've probably owned about 4-5 refills of this shade as I'm always hitting pan. This peachy brown shade has a frost finish.
Omega: Omega is a soft muted beige Taupe. This is a great crease transition shade, or it can be used under the brow bone depending on your complexion.
Tempting:  Tempting is described as a sinfully rich cocoa though the picture online does it no justice. This is a gorgeous shadow with a Lustre finish that can be used on the lid or in the tear area for an added pop of shimmer. 
Coppering: Coppering is a beautiful orange copper shade to use when you want to create a sexy neutral look with a pop of color. Use it on the lid or sweep it under the lower lash line. This shadow has a veluxe pearl finish.
Brown Script: is a matte warm chestnut brown. It's a great shade to create an everyday smokey eye as or to use as a transition shade. 
Expensive Pink: Expensive Pink is a Veluxe Pearl and is gorgeous when used on the lids. Create a gorgeous smokey eye look using deep plums and browns.
Satin Taupe: Everyone needs a taupe in their collection. Satin Taupe is a taupe with a silver shimmer. To me, the shimmer looks like a gray duo chrome. 
Embark: This is one of my top go-to shades next to Folie, which is being discontinued.  Embark is described by MAC as an intense reddish brown matte shadow, but it comes off as more of a dark purple-brown on me with red undertones. This is the perfect shade to use with Expensive Pink. You can also use it on the lash line to create a smudged liner effect.
Rule: MAC's Rule is a playful matte orange that can be used on the lid or in the crease as a transition color. To make it pop more add a white primer underneath. This color is buildable so if you don't want the stage to be as intense softly build it up to until you achieve your desired look.
While these are a few of my favorite neutral eyeshadows, there are several MAC Neutral Eyeshadow palettes that are premade and ready for use. They range in size from 9 to 15 shadows so you can keep one in your travel bag as well as on your makeup counter. I've included pictures below for you to scroll through to help you find the palette with your perfect shade. 
MAC Nordstrom Now Eyeshadow Palette
MAC Warm Neutral Times 15 Eyeshadow Palette
MAC Amber Times Nine Eyeshadow Palette 
MAC Burgundy Times Nine Eyeshadow Palette