NARSissist (NARS∙is∙sist) (n.) – lives by her own rules, not afraid to express herself in every look, mood or attitude.  Effortless charm with a bottomless makeup bag.
Hey, Everyone! I'm so excited to share  some upcoming releases  from the Nars Cosmetics NARSissist family. NARS is one of my favorite makeup brands and I always find myself reaching for my custom blush palette whenever I do my makeup. 
For Spring 2016, NARS Cosmetics introduces the L'Amour Toujours L'Amour
Eyeshadow Palette $59 . The limited-edition palette features 12 must-have eyeshadow shades from everyday neutrals to rich accents for a full-spectrum of looks. Since I've turned into a more neutral gal I am loving all the shades in this palette and I love that they included a pop of blue as blue has kinda sorta turned into my new black as of late.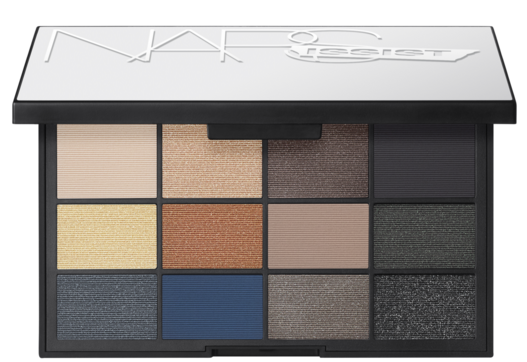 PALETTE INCLUDES: From L-R: 
Cream bisque, 
I 
Shimmering pink sand, 
Amethyst ash, 
Black truffle, 
V 
Golden starlight, 
Sunburst copper, 
Café Au Lait, 
Pistol grey, 
Industrial steel, 
Regal blue,
Shimmering taupe cashmere, and 
Shimmering liquorice
Now the
NARSissist Cheek Studio palette
($65) is a must have for anyone searching for a spring friendly palette for WOC. The palette contains  
Paloma Contour Blush
(L) Pink beige, (R) Deep Rose 
Laguna Bronzing Powder, 
Diffused brown powder with golden shimmer, 
Blush 
Icy Lilac, 
Blush 
Sausalito sunset, 
Blush 
Shimmering Rose Peach, as well as
 Blush 
Fleshy Pink. 
While we've seen the
Paloma Contour Blush
 before the other blushes may be new to this palette, but that information I am waiting to confirm.