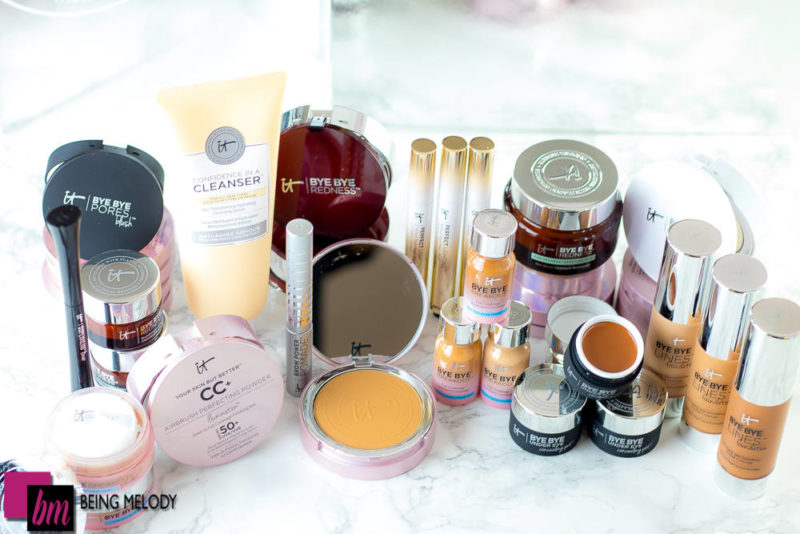 Last week Christmas in August happened over at the Being Melody offices when It Cosmetics dropped off their Fall 2017 launches. It Cosmetics has some pretty amazing products, especially in the skincare and makeup brush area. When it comes to the makeup, it can be hit or miss only because most of the shades don't fit women of color. I generally get lucky as the I can sometimes wear the color "rich" which is the second to the darkest shade available.  With that being said, there is still some amazing looking products concept wise in this upcoming release that I can't keep help but to share.  Keep in mind I've yet to try these products, but if there is something worth a dedicated blog post I'll be sure to revisit it.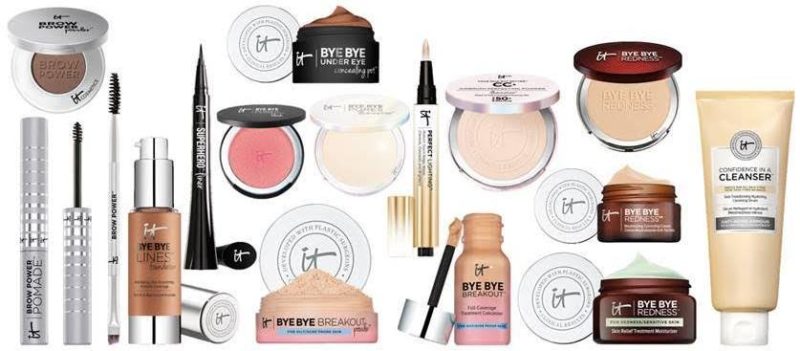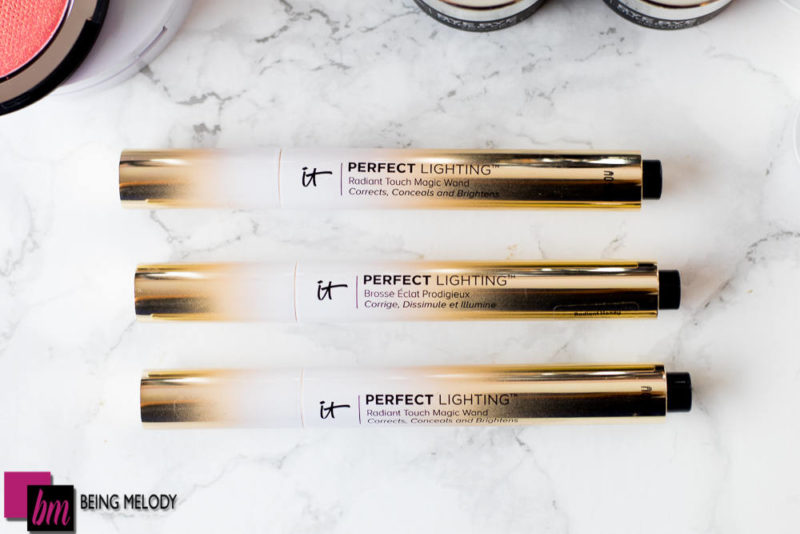 Perfect Lighting™ Radiant Touch Magic Wand $29, instantly corrects, conceals and brightens the look of your skin with just one touch! This innovative concealer and correcting brightener utilizes proprietary Drops of Light Technology™, plus licorice root and hydrolyzed pearl to add a subtle touch of radiance—bringing your best features forward while neutralizing, correcting and blurring the appearance of skin imperfections in just seconds. Three shades available, Radiant Light, Radiant Neutral, and Radiant Honey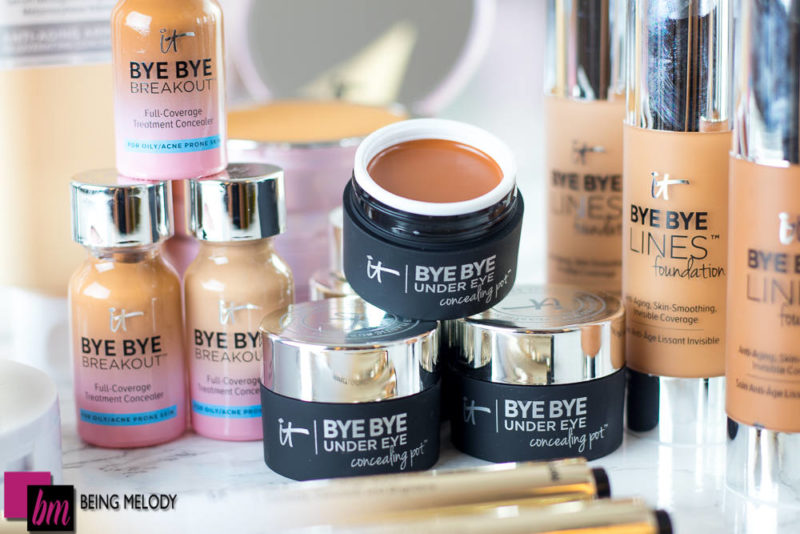 Say "bye bye" to the look of dark circles and anything you want to hide—and hello to the appearance of radiant, wide-awake eyes and your most beautiful skin instantly! Just one simple swipe of Bye Bye Under Eye Concealing Pot™ Weightless Smoothing Complete Coverage Concealer $28 is all you need for your most flawlessly smooth and bright under-eye area and complexion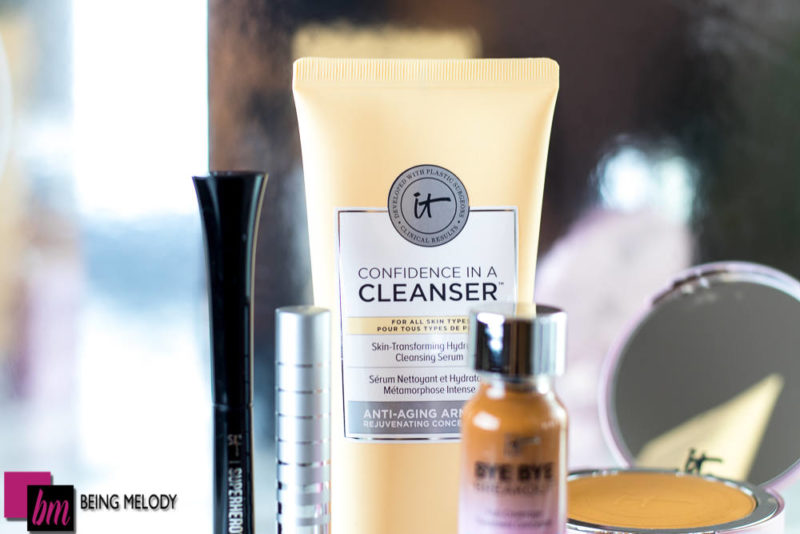 Confidence in a Cleanser™ Skin-Transforming Hydrating Cleansing Serum $28 is your revolutionary one-step skincare solution that cleanses and moisturizes while leaving your skin feeling soft, refreshed and perfectly balanced. Formulated for all skin types and ophthalmologist-tested to be gentle enough for your sensitive eye area, this sulfate-free and soap-free facial cleanser instantly removes 100% of makeup—even waterproof eye makeup—and improves your skin's vitality.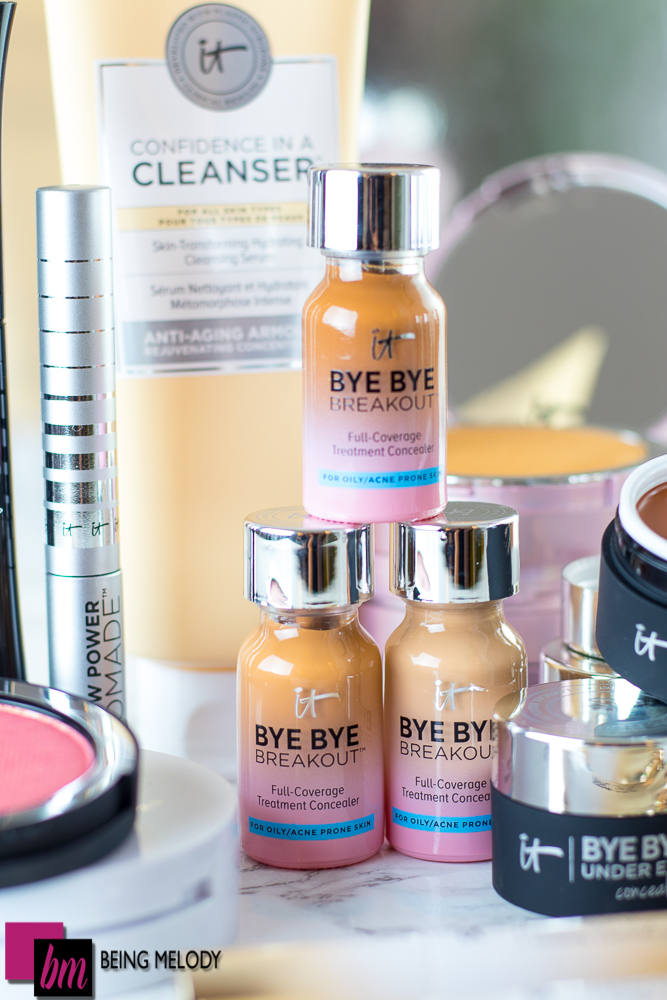 Say "bye bye" to the look of blemishes and hello to the appearance of your most flawless, blemish-free complexion in seconds with Bye Bye Breakout™ Full-Coverage Treatment Concealer $28, your drying lotion and concealer in one! Developed with plastic surgeons, this color-infused skincare innovation is specially formulated for acne prone skin, with full-coverage pigments added to completely cover and soothe the look of blemishes, acne, redness and discoloration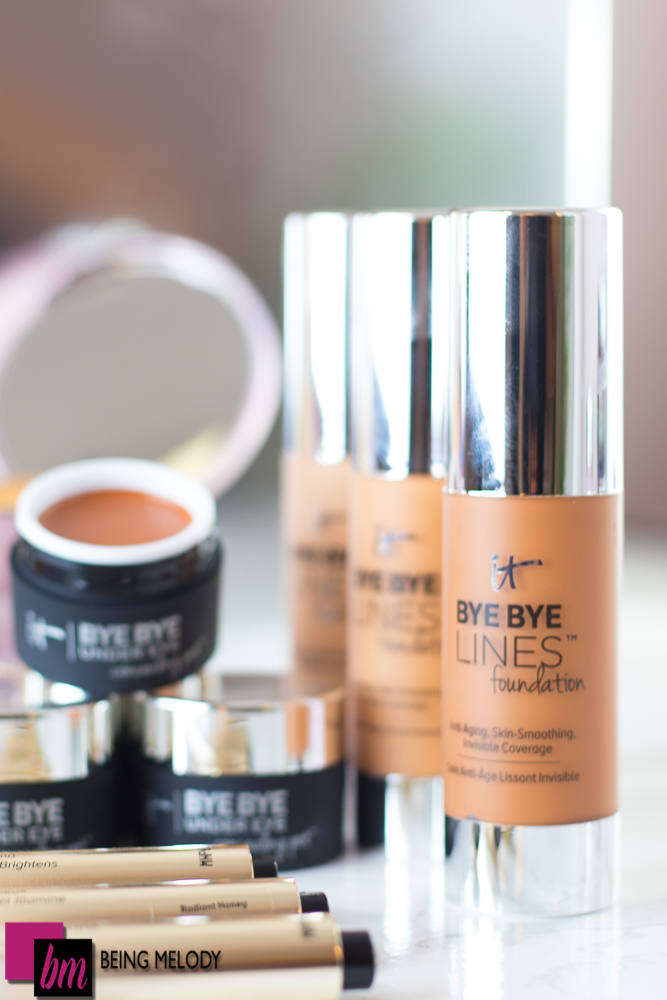 Say "bye bye" to the appearance of lines, wrinkles and imperfections and hello to your most beautiful and most youthful-looking skin with Bye Bye Lines™ Foundation $38 Anti-Aging, Skin-Smoothing, Invisible Coverage—your revolutionary breakthrough in anti-aging technology! Developed with plastic surgeons, this unique foundation starts its life as your hydrating anti-aging serum, and is infused with pure color pigments to seamlessly conceal the look of imperfections and give you a flawless-looking complexion in seconds.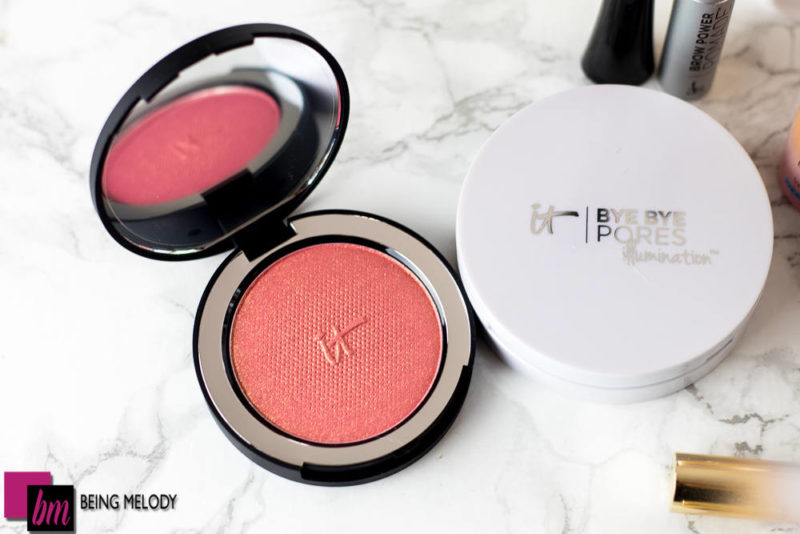 Discover your best-selling, award-winning Bye Bye Pores™ formula—infused with optical-blurring pigments! Available in three gorgeous shades, including NEW Sweet Cheeks, this game changing powder blush delivers sheer, buildable color and contains proprietary Bye Bye Pores Optical Blurring Technology™ to instantly diffuse the look of pores and discoloration. Talc-free and perfect for all skin types, it's formulated with anti-aging, skin-loving ingredients to give you a youthful flush of brightening color that awakens your entire complexion! $24
There are several more shades available in the It Cosmetics Fall 2017 Product Release, however, these are the few that caught my eye. All products are available at It Cosmetics.com  or Ulta Beauty store or UltaBeauty.com