This post is sponsored by BabbleBoxx.com on behalf of Single Edition Media.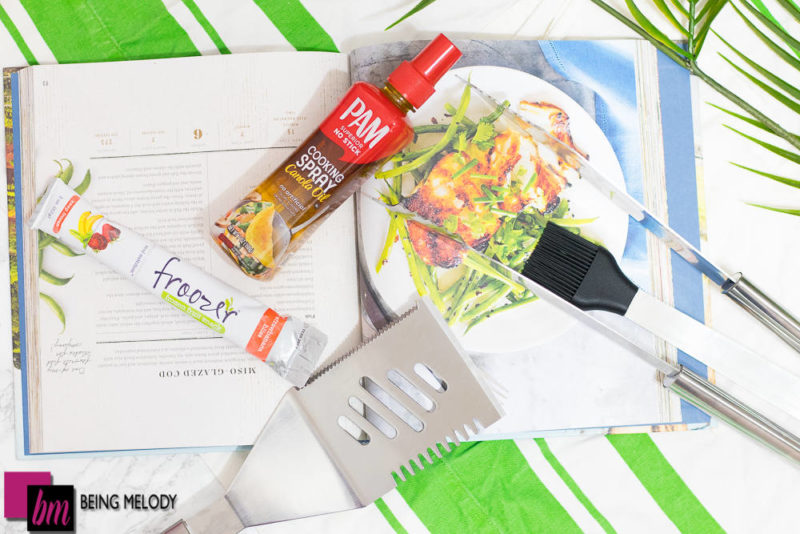 It seems that the older I get, the more the days and seasons seem to just blur together. This could very well be that as a full fledged adult who doesn't have any children my life doesn't have those clear start and stop times marked by the frenzy of back to school shopping or restlessness for school to be let out. So, even though the days get longer and the weather is baking hot, the one thing that signals the start of summer for me is the traditional firing up of the grill and the first summer ice cream cone from our favorite creamery. Since our waistlines and our budget won't allow us to eat those sweet treats on regular basis we love keeping our freezer stocked with Froozers. Froozers are made from natural frozen whole fruit plus their gluten and dairy free. With only 35-40 calories per serving you could have more than one and not feel guilty. There even a great healthy snack on regular days when you're just feeling snacky. There are four flavors to choose from with my favorite being Blue Aloha. Be sure to grab (this) coupon before heading to your local grocery store so that you can save on your purchase.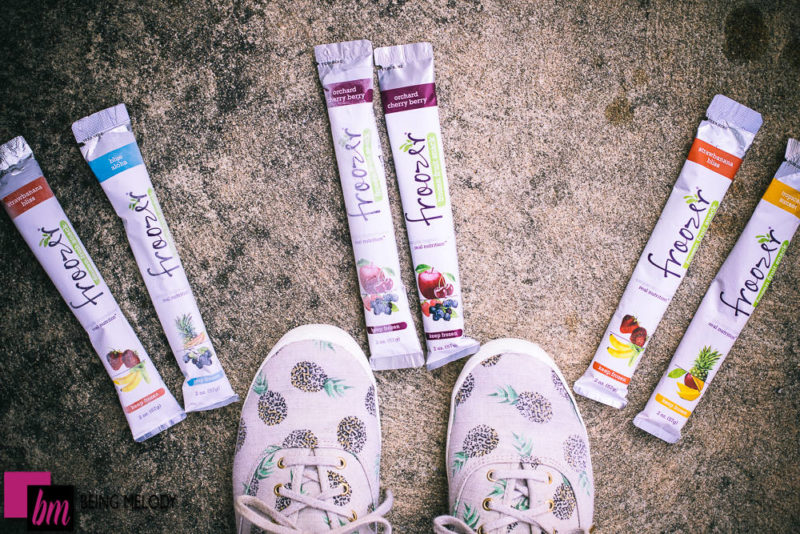 In our house, I'm more of a grill master than my Husband and this summer I'm armed with new grilling accessories. The  True Value Grill Zone 3PC Stainless Steel BBQ Tool Set (can you believe it's only $19.99!)  is a sleek stainless steel set that includes basting brush, tongs, and 4 in 1 spatula. These grilling tools are going to be the perfect grilling tools for me as I try out new recipes and combinations that will pair amazingly with cocktails and great company.
This summer I gave a few recipes from Oprah Winfrey's Food Health and Happiness a try. I love that this cookbook is more than just a cookbook and it gives me a closer glimpse at some of Oprah's journey with food which is something I really appreciated as someone who goes back and forth with my weight. There are 115 on-point recipes for great meals and a better life. Plus the ones I've tried have been soo good, and they're easy to pair her side dish recipes with items from the grill giving you the best of both worlds!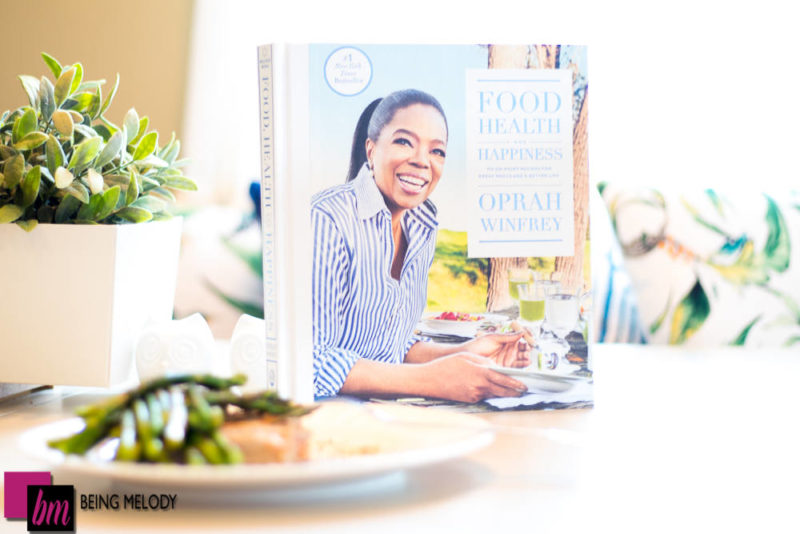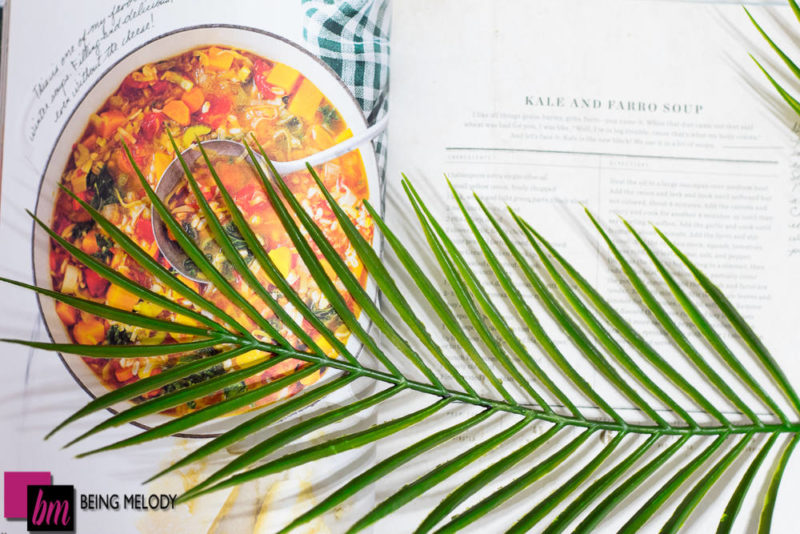 One thing Oprah shared in her book is how she substitutes out items for healthier options. For instance, the Pam Cooking Spray with Canola Oil has reduced fat and calories (only 1g of fat and ten calories per
serving!)! The new pump allows you to control how much you're putting on your food which reduces the amount of added calories. The fact that it's a non-aerosol cooking spray makes it easy to use, especially outside. I like to use this on my veggies before tossing them on the grill.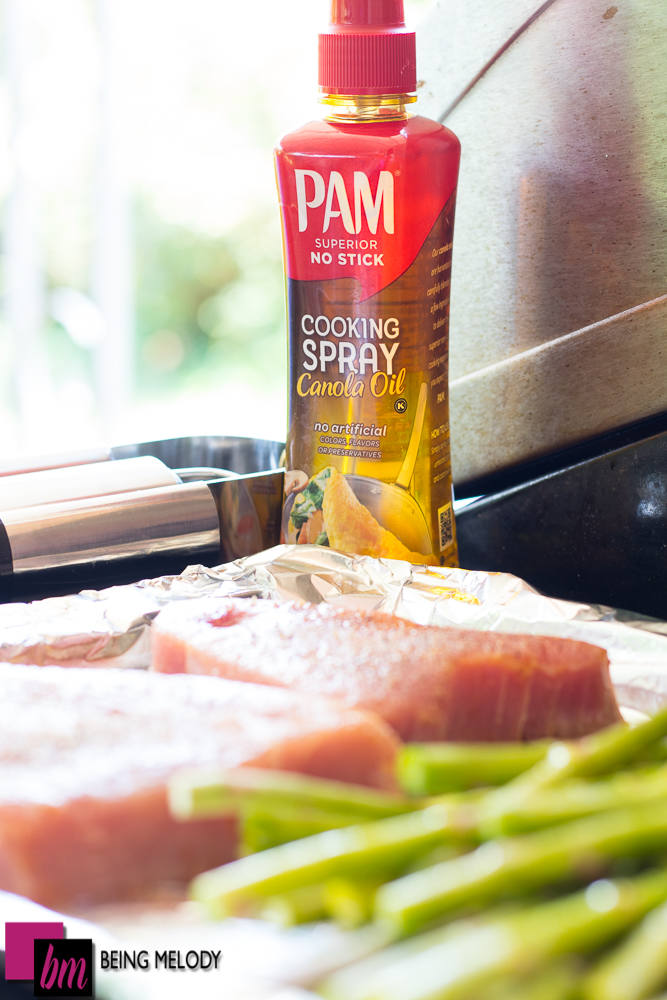 So while summer may be ending for others, I still have several days of grilling, and entertaining ahead of me. Plus I want to try out much more recipes from Oprah's Cook Book. The mashed cauliflower recipe looked divine, and I know it will taste amazing paired with something hot off the grill.