At The Make Up Show Press Preview this year there was a lot of talk surrounding diversity and the lack thereof in the world of makeup and beauty. This past Friday I had a chat with the PR director of a big brand (whom I can't name due to the launch being embargoed) and how they were finally putting out shades to fit ALL women and not just Caucasians. So, why in 2017 is this something we're still discussing?
When I found out that I'd be receiving the new Kevyn Aucoin Etherealist Supernatural Concealers, which launch on August 4th, I was super excited. I've heard great things about the foundation, and when you mosey over to Sephora and take a gander at the Etherealist Foundations you'll notice that there are 16 shades available with at least eight of them catering to women of color. So you can imagine my surprise when I received the concealers and realized that there were only nine shades available of which three are geared towards women of color with darker skin.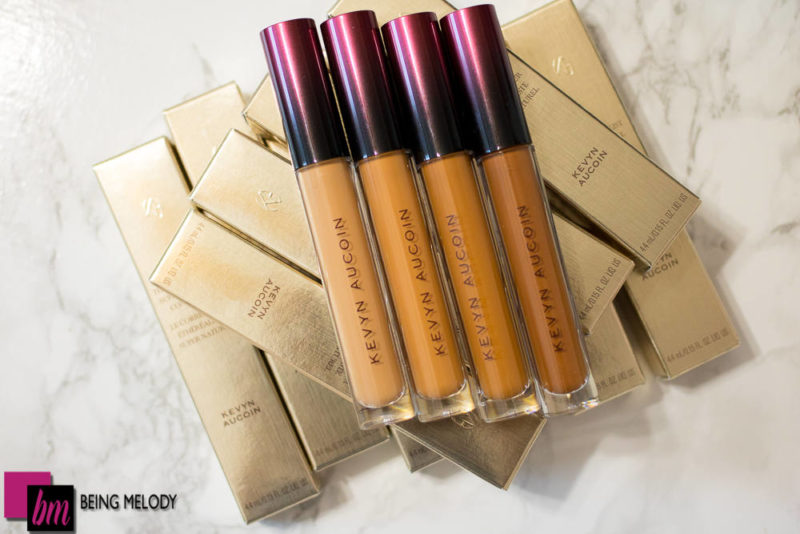 The Kevyn Aucoin Etherealist Supernatural Concealers $30, are described as being a weightless medium-to-full concealer with buildable coverage. It blurs imperfections, corrects, highlights and perfects while also not settling or creasing. For this review, I'll only be showing three of the shades, EC07-EC09,  that I feel like can be used for Women of Color.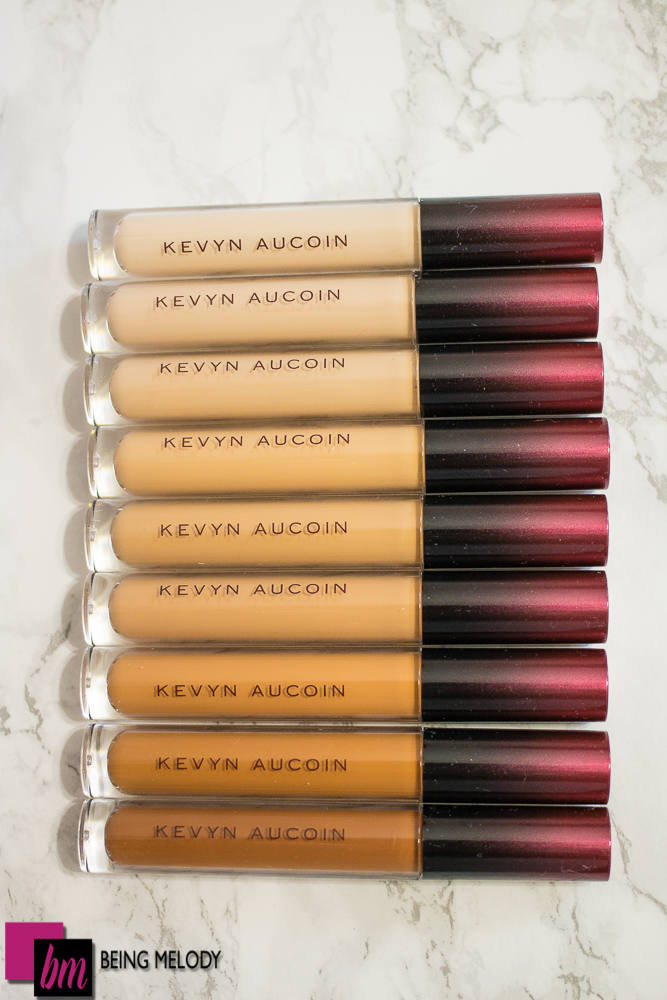 Wearability:  So despite the lack of shades available EC06 (medium warm beige) worked well for me as a highlight shade and I used EC07 (deep warm peach) as a shade closest to my skin tone. Honestly, I must admit that I was completely floored at how well this concealer wore. Not only did it wear well but EC07  it also covered up my skin disorder! If you're a long time reader of the blog or watch my IG stories, then you know that I have to use a caramel color corrector and then a concealer to block out the blue discoloration of my Mongolian spot on my upper eyelid. To take that two step process down to one is a complete game changer for me.
The concealer dries pretty quickly, so you're going to want to work fast while using it. I set the concealer with my eye with my usual foundation Make Up For Ever Pro Finish, and the highlight with my Kat Von D Lock-It Brightening Powder in Golden. While the product claims that it doesn't settle or crease I put it to the test and wore it alone without powder, and it creased within 20 minutes, however with a powder it had lasted a great deal of the day before my oily skin began to have its way.
Below is a picture where I've used the EC07 Concealer and just set it with my foundation.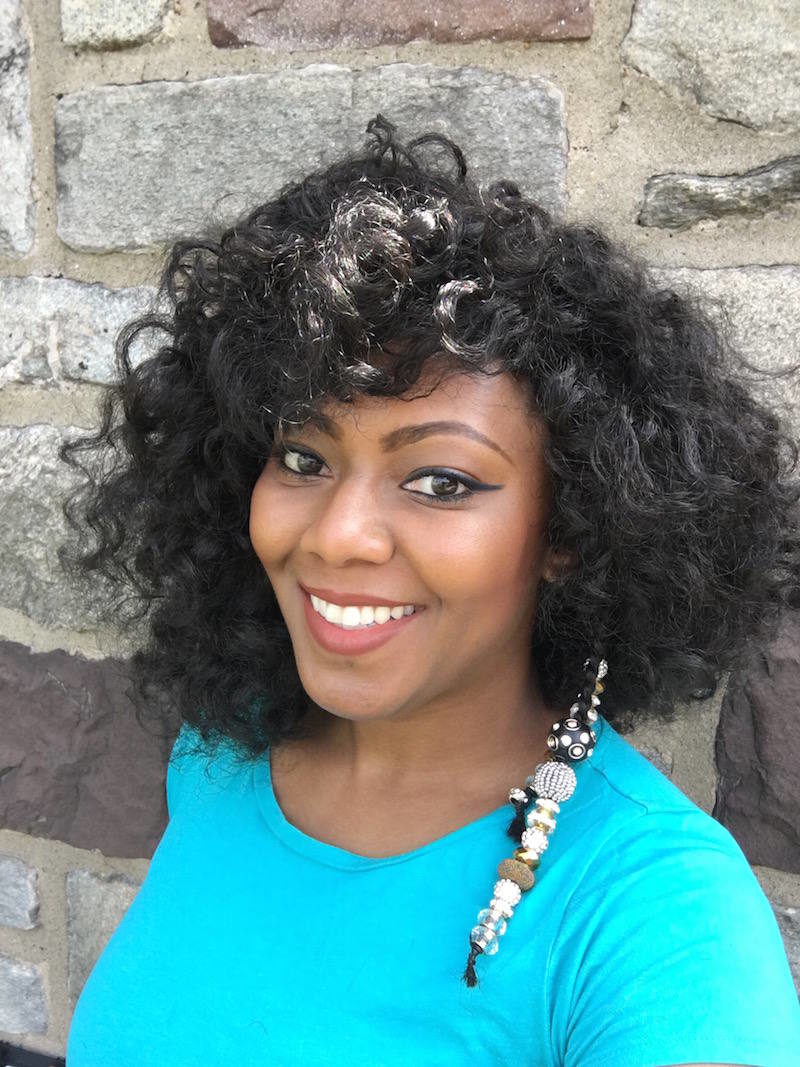 Hair: Runway Curls Night Ryder  Unit. Use code Mel10 for 10% off, (textured changed in this video ) Lipstick Nars PowerMatte in Slow Ride
Below are swatches of the darkest to the lightest of the Etherealist Supernatural Concealer for women of color. Again EC07, the one farthest right, is the shade I use that matches my medium brown skin tone the best.  The first shade is EC09 (deep neutral warm) and the second is EC08 (deep warm beige).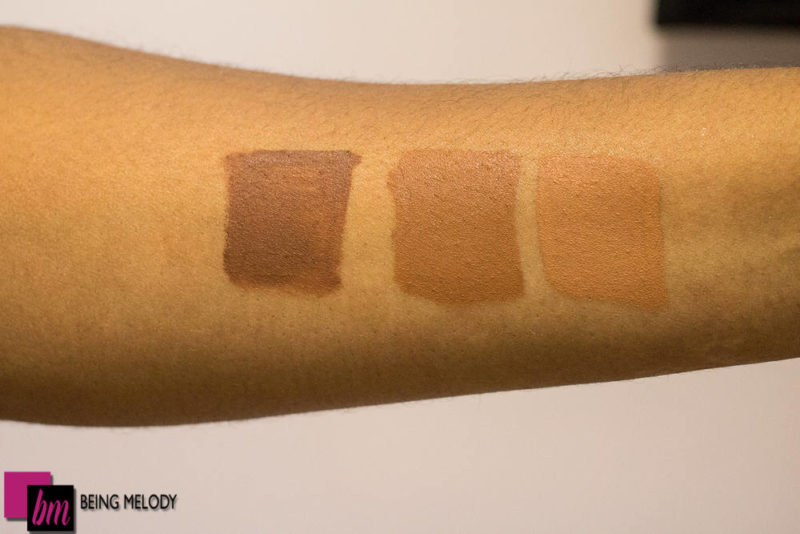 Overall these are pretty good quality concealers. They remind me of Tarte Shape Tape, though you may actually be able to find your shade, and the Sephora Bright Future Gel Serum concealers, but thicker. This concealer is the priciest out of all three at $30, though the fact that it color corrects and conceals in one makes it worth the price.
The Kevyn Aucoin Etherealist Supernatural Concealers will be available August 4th at Sephora.