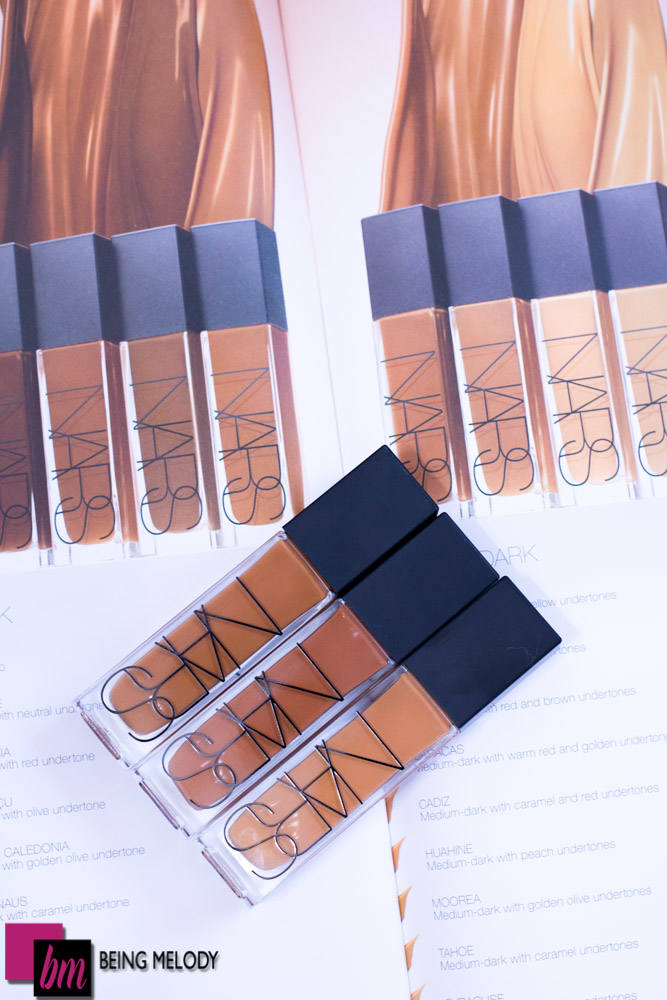 It seems like I've been trying more and more foundations as of late. This past year I was solely using one brand, then with the launch of the Fenty line, I was excited to get out there and try something else for a change, especially since it had 40 shades to choose from. Unfortunately, for me, the Fenty Pro Filter foundation didn't do well with my skin ( trust me I tried several times) and I moved on to another brand, Huda Beauty, that I absolutely love. One of the drawbacks of the Huda Beauty Foundation is that it lacks in color range which leaves several women of coloring wondering why brands just don't seem to want to cater to them. When you think about brands that cater to WOC, there are few that come to mind. One, in particular, is NARS, and with the release of their new Natural Radiant LongWear Foundation that has 33 shades, it's easy to see why they remain in the forefront our minds when we talk about brands that care about our needs.
The NARS Radiant LongWear Foundation $49 is the first 16-hour fade resistant foundation for the brand. The foundation's staying power is enhanced by a revitalizing mix of fruit extracts that work to smooth and improve the skin for optimal radiance. It's also specialized with pigments that fuse with your skin to help create the closest match.
"Makeup should never hide the complexion; it should reveal who you are."
-Francois Nars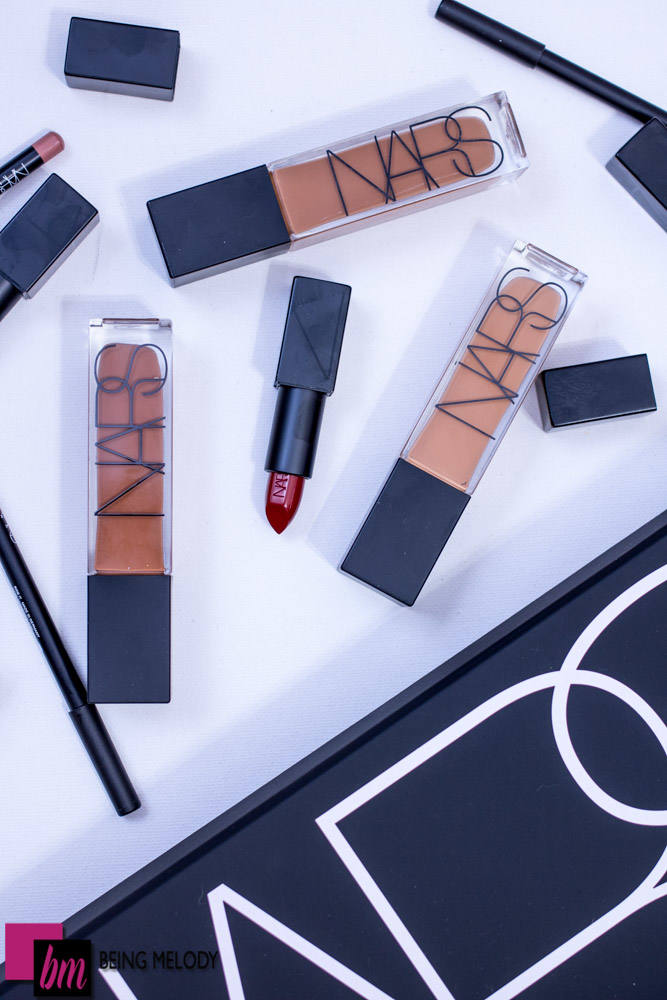 I was sent samples of the entire line, along with three full-sized bottles of shades that the company felt would be a good fit for me. Normally I am a shade Macao in NARS foundations, so I wasn't surprised to see that one included. Of the three, Macao was the best fit for my medium brown skin with gold undertones as Belem pulled too red and Cadiz was too light.
I tried this foundation with three different primers, as I've learned not all primers work the same with different foundations. The first primer I tried was the NARS Pore and Shine Control Primer. It's been my go-to for months now. The foundation held up well throughout the day, though I did notice a good bit of oil breakthrough towards the later hours. This is usual with most of my foundations, and nothing a little blotting didn't fix. I next tried the foundation using the Cover FX Mattifying Primer with Anti Acne Treatment. This primer performed wonderfully with this foundation and held up significantly longer than the previous day. On the third day of wearing the foundation, I paired it with my Make Up For Ever Step 1 Mattifying Primer. The primer performed just as well as the NARS Pore and Shine Control Primer.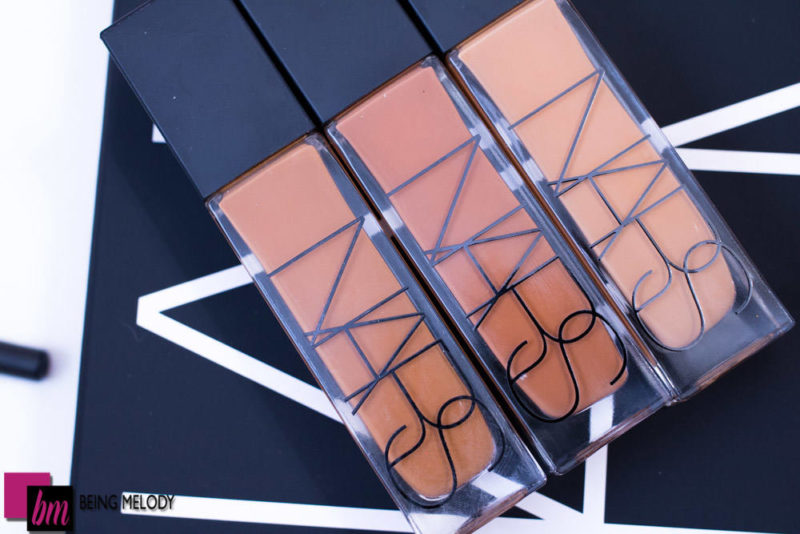 Macao – Medium-Dark to dark with yellow undertones
Belem– Medium-dark with red and brown undertones
Cadiz– Medium-dark with caramel and red undertones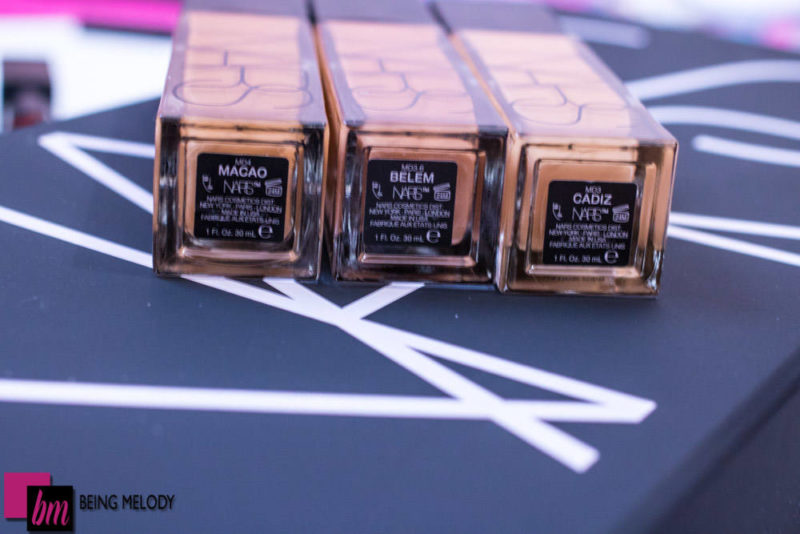 What I really like about this foundation is that it's lightweight and medium coverage. It really brings out my the look of my skin and also make makes me want to give a shoutout to my skincare routine. In the pictures below I'm wearing a light application of the shade Macao. It only took one pump to do my entire face. I also can't help but notice how glowy my skin looks in the areas where I did not add any add'l highlighter, which speaks to the described radiance obtaining features of the foundation.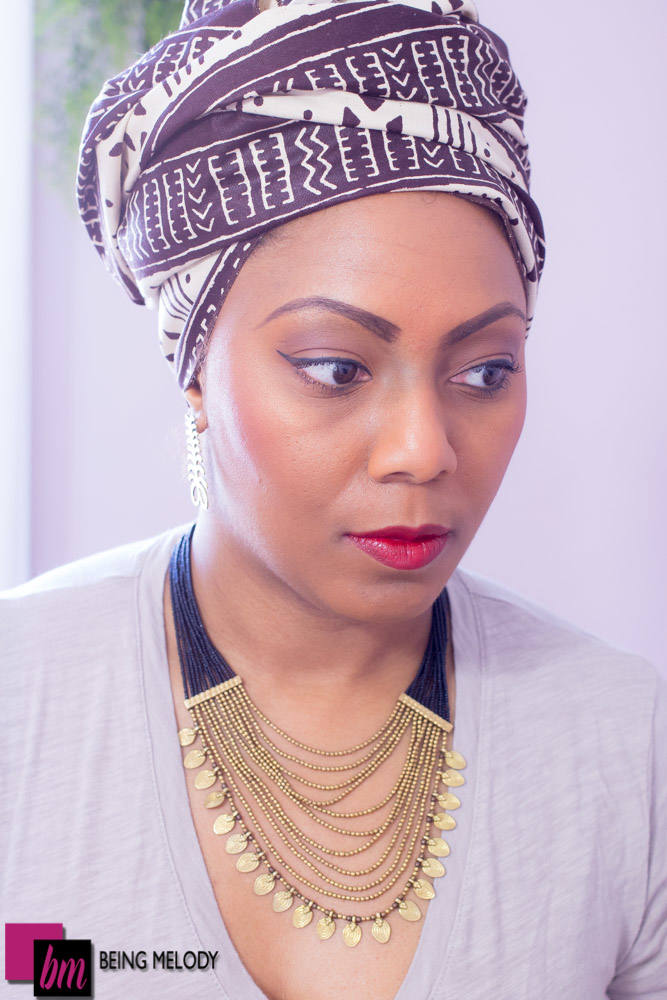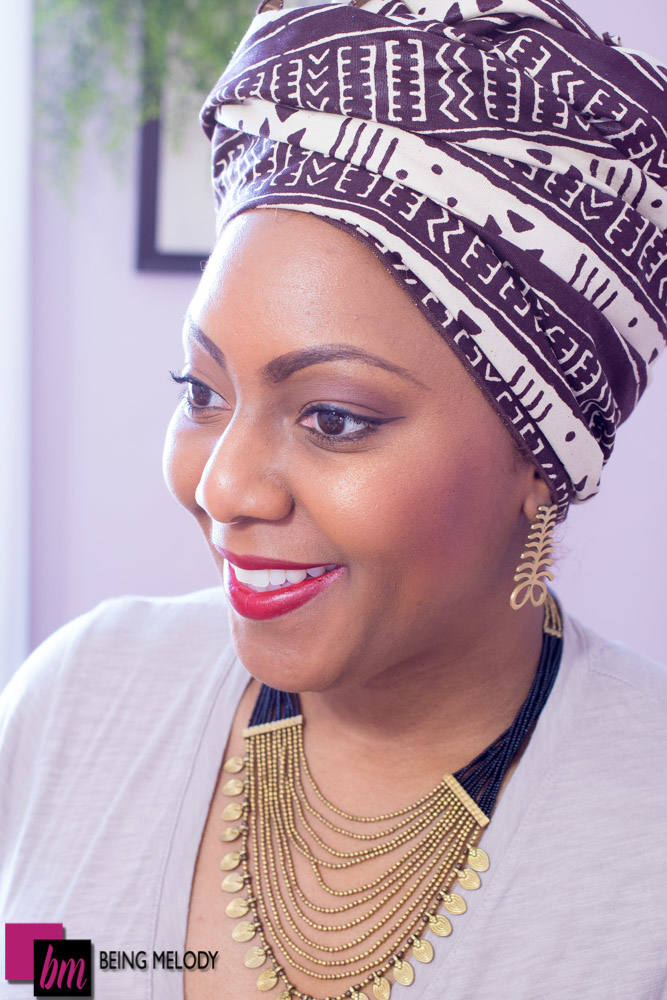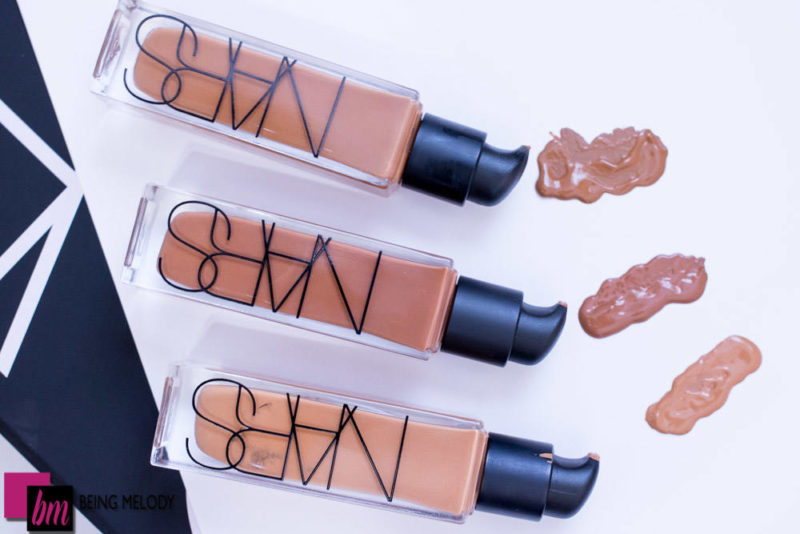 From Top to Bottom: Macao, Belem, Cadiz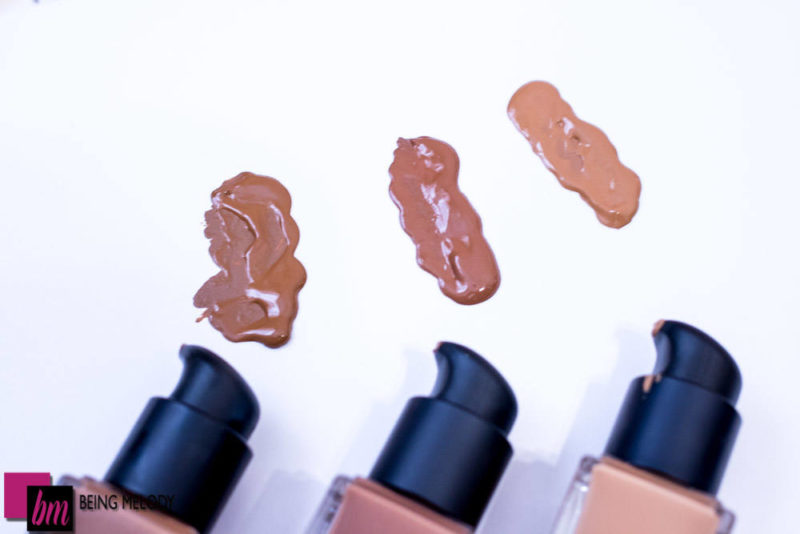 From L-R Macao, Belem, Cadiz
Overall Thoughts:
Compared to the last Nars Foundation that came out, which was way too matte for me, I'm really digging the Natural Radiant Longwear Foundation. It's lightweight but provides great coverage, and my skin glows. If you have oily skin and find that you have too much oil breakthrough, take the time to play around with your primers, as I saw the Cover FX one worked better than my usual  NARS Primer. I think this foundation will do wonderfully during the warmer months when you want coverage but don't want to feel like you have layers on your face.
Where to Purchase
Nars.com and Nars Boutiques starting December 14th
Sephora stores December 26th.