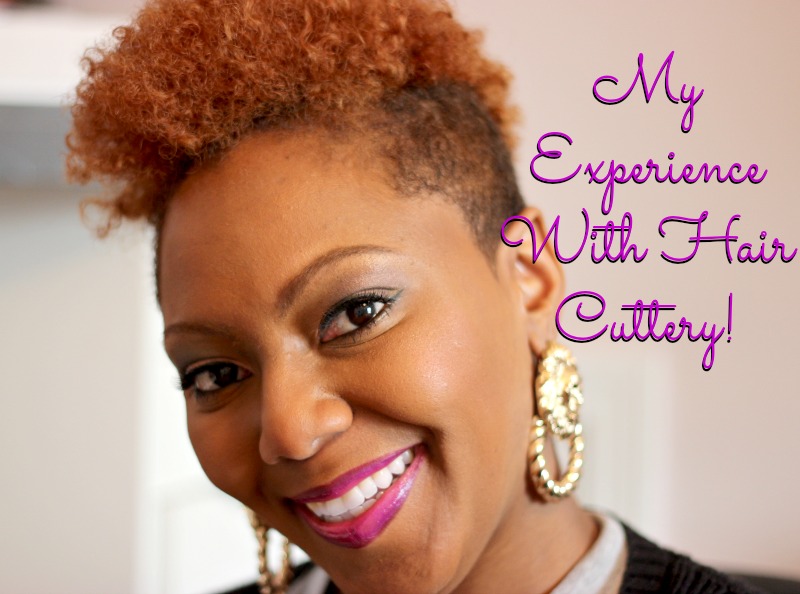 Yep! I changed my hair again!! *Twirls* I honestly believe hair is an accessory. It's not something you should obsess over, but you should just have fun with it. Last week I was drooling over this picture of a natural haired beauty with a platinum blonde box hair cut. Yes, I am linking you to my instagram again and that means you should follow me! Now Back to the subject at hand, my hair. So after falling in love with that picture my husband who seems to be a little bit more into my hair styles than I am now a days kept asking me when I was going to get it done. I was hesitant because that style is like super epic! I questioned myself. Do I really have what it takes to pull something like that off? I took a picture of the style to my fave stylist over at the Hair Cuttery on Lansdowne Ave in Upper Darby PA. You see I've been going there for about a month now and my Stylist Whitney has been hooking my head up. After showing her this picture and voicing my reluctance she hyped me up and talked me into getting the cut but adding a bit extra.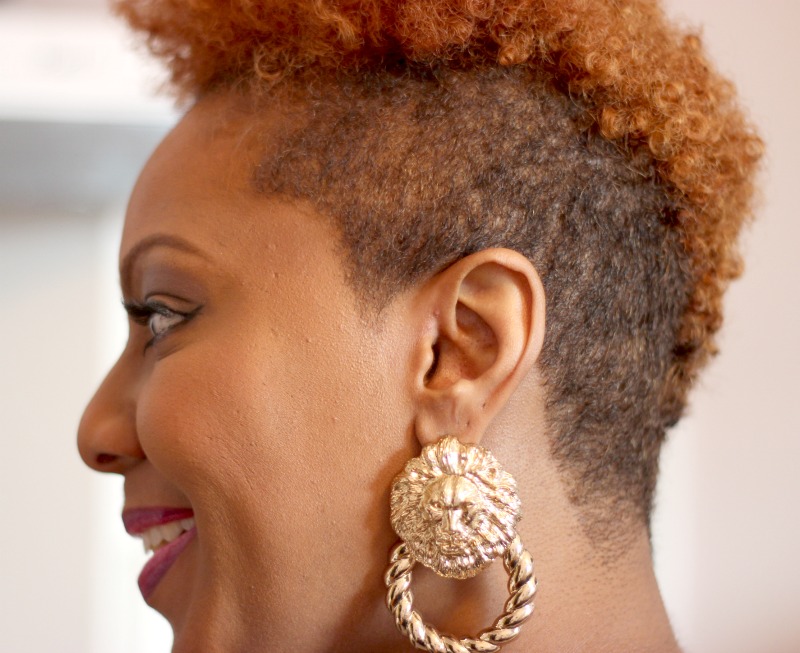 Yep folks, she talked me into a blonde mohawk and I am in love! What I love most about this cut is how it really a huge change from what I would normally wear.  The best part is that this style only cost me $17! Yes you read right $17. I That's why I love Hair Cuttery so much you can get a great style without breaking the bank. I've been going to Hair Cuttery for about a month now, it's were I got my tapered cut done. It's very rare that you find a stylist and a salon that meets all of your requirements. I love the diversity of the salon and I love how I can make an appointment and there is never a long wait time before I'm seen. Plus they have a smile back guarantee where if you aren't smiling when you look in the mirror they will do everything in their power so that you are before you leave.
Here's a picture of the back of of my hair…..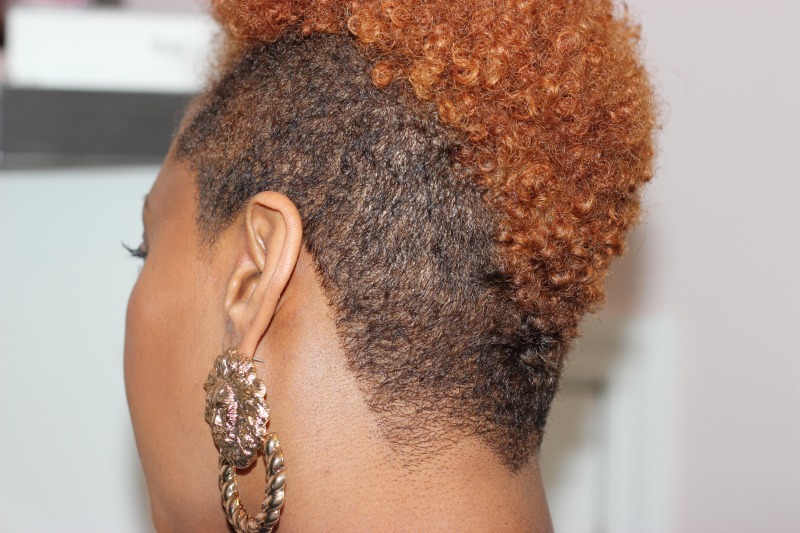 Isn't this style ABSOLUTELY EVERYTHING!! I have plans to go a bit lighter but for now I'm going to enjoy everything about this cut. If you want to learn more about my experience with hair cuttery check out my video below!