I'm still in love with my custom made hair unit, but for the past month, I've been rocking a headwrap almost daily. I didn't jump on the headwrap wagon until this year. Before I wore them every now and again, but they were never a staple head accessory. Now that I'm just keeping my hair braided as a grow out my tapered cut they've just become part of my everyday outfit.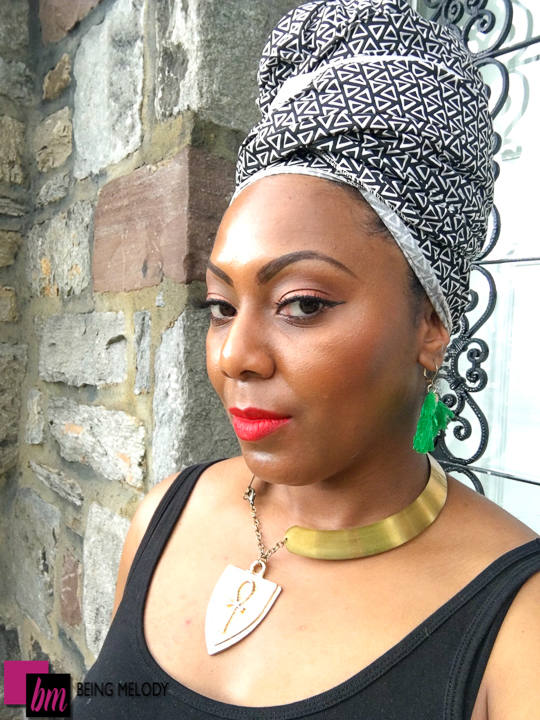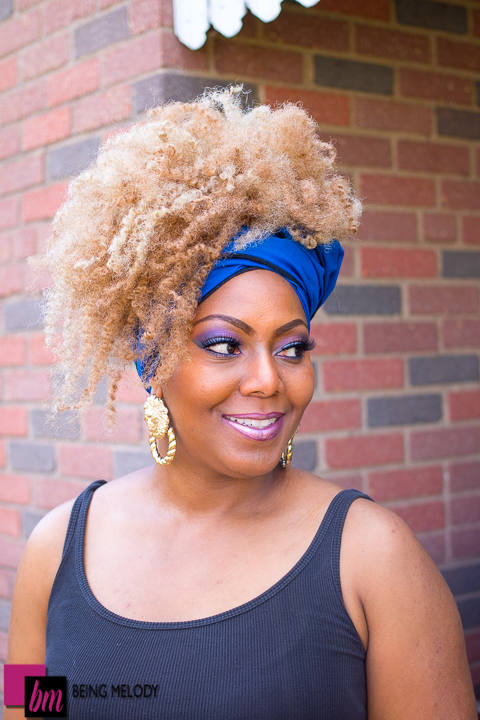 I typically head over to Youtube to learn how to do different types of styles, and all I can say is practice practice practice. Some styles I can do right away while others take me a few times/days before I can perfect them. Headwraps are great for versatility, especially when it comes to wearing different hairstyles. I was able to take this blue head wrap and tame my big Runway Curls crochet wig that I made last month. The blue contrasted beautifully with the hair making the style stand out.
Where to Buy Your HeadWraps?
Headwraps can be purchased anywhere! The key is to make sure they are at least 70+ inches long to allow for optimal wrapping.
The headwraps I'm rocking in this post all came from @CoilyGirls, which is an Instagram-based boutique. While they don't have a website yet service was quick and shipped promptly. The headwraps retailed for $22 each and are 70×22 in size which is more than large enough to do some fun styles. It's important to be mindful of prints that don't show through on the opposite side. I realized this with a few of the prints I picked up from here, and while I still love the wraps, it makes tying a bit more strategic.
The Wrap Life is another web based boutique for all things headwrap. Their prices and style vary. While I haven't ordered from them my friend Brittany, at Clumps of Mascara has and she has some beautiful styles! She's also starting a headwrap trade/exchange group so definitely check her out.
Fabric Stores: You can also purchase your headwraps from fabric outlets like Joannes or even a local store. You'll probably want to stitch the edges to keep them from unraveling, but at least this way you can make the into the exact size you desire.
In Stores: In a pinch, I have no problem grabbing one of my normal scarves to use as a headwrap. This gives me more versatility when it comes to fabrics and prints. Zara and Asos have great oversized scarves that usually run about $9.99 if you catch them on sale. Check out brick and mortar stores as well, as with them you can at least get a feel for the fabric and size.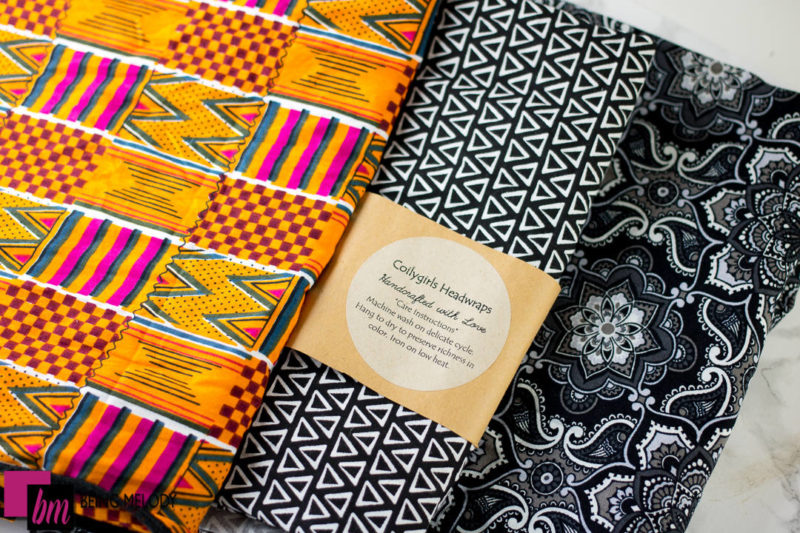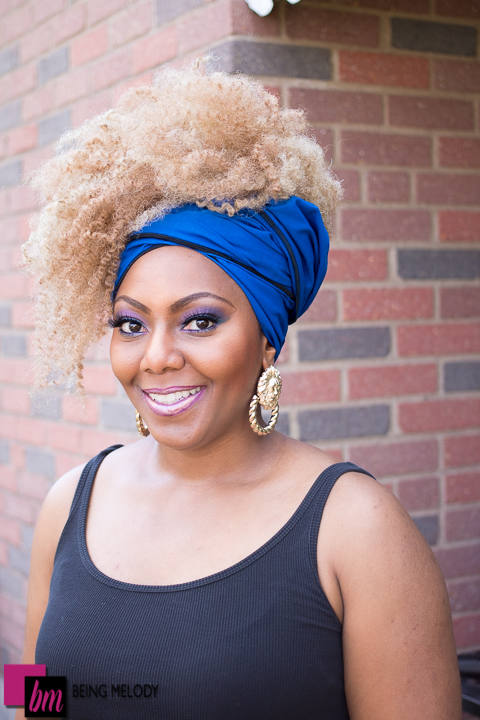 Do you wear a cap or scarf under your wraps?
I typically don't wear a cap or scarf under my wraps because it makes it hard to keep the scarf from slipping.As I'm wearing my hair in braids, I do make sure to keep my scalp oiled as some of these scarves are 100% cotton and will suck the moisture right out of your hair.
It does take some time to get used to wearing headwraps, but once I added more styles to my collection, I felt comfortable enough to start branching out with different ties. Depending on how you tie them headwraps can also be worn in certain professional settings making them the perfect accessory for in between styles or those days when you just don't feel like doing your hair.