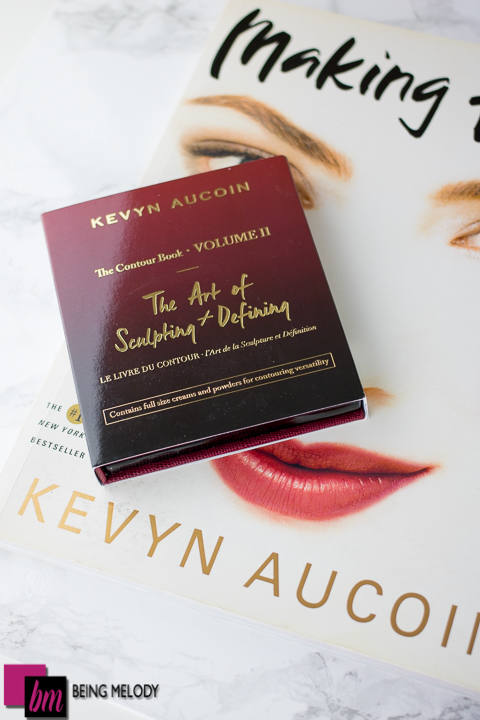 I have several products in my makeup stash that I can use to sculpt and glow, but when you receive a Highlight and Contour Kit from Kevyn Aucoin, you have to check it out. In my head, Kevyn Aucoin is the Godfather of highlighting and contouring. Actually, everything I learned in the beginning about Highlighting and Contouring I learned from his Making Faces book.
The Contour Book The Art of Sculpting + Defining Volume II  $65, is your all in one palette for face and eyes. The cute thing about the palette is that it's made as a travel sized book with a snakeskin cover. On the first two pages of the book, it gives you detailed instructions on how to perfectly sculpt and define your face and eyes which I really appreciate. On the next page, you'll find all of the products. The palette contains popular cream and powder products which are actually a pretty good size even though it's designed to be small enough to travel.
Shades Included:
0.17 oz/ 4.8 g The Celestial Powder in Candlelight, Sculpting
– 0.04 oz/ 1.1 g The Celestial Powder in Starlight
– 0.16 oz/ 4.7 mL The Creamy Glow in Candlelight
– 0.16 oz/ 4.7 mL The Sculpting Cream
– 0.16 oz/ 4.7 mL The Candlelight Cream
– 0.14 oz/ 4 g The Sculpting Powder
– 4 x 0.04 oz/ 1.13 g Eyeshadow in Eyeshadow in Brighten (luminous pearl), Starlight (luminous light peach/pink), Cool Tan (light brown), Ruddy Earth (rust)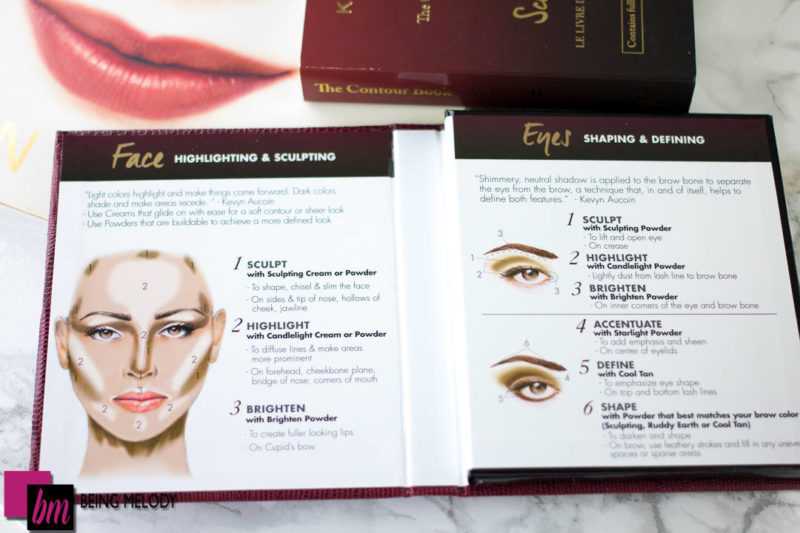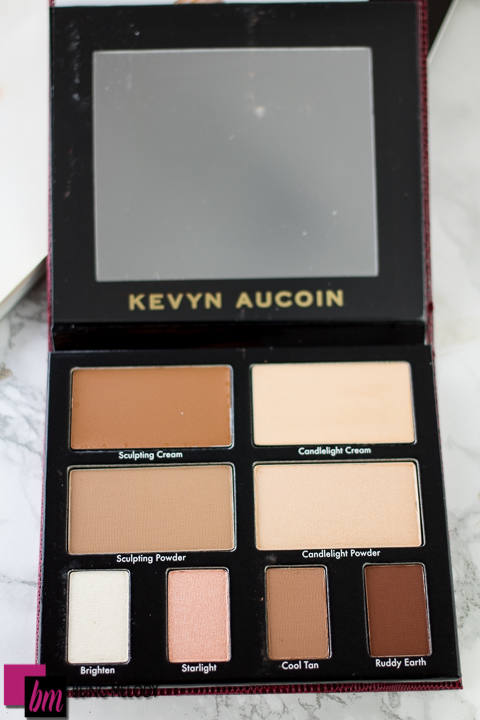 While I love the idea of this palette being something I could throw in my travel bag I hate that the cream shade for contour wasn't dark enough for me to use. The color came off flat on my medium brown skin tone leaving a lot to be desired. The powders, which can also be used for eyeshadows, were a better fit for my skin tone. I normally contour with powder products for a slight sculpting, and I found the darkest shade powder, Ruddy Earth, pulls a little red on me and reminds me of MACs Blunt blush, which also pulls red on me. Texture wise the powder is very pigmented and blends beautifully. The same goes for the highlighting shades also as far as texture. Each one went on beautifully and looked gorgeous on my skin. Starlight is more a rose gold which has been my go-to choice for highlighting as of late. Ironically the one that I currently use, MACs expensive pink, is an eyeshadow also.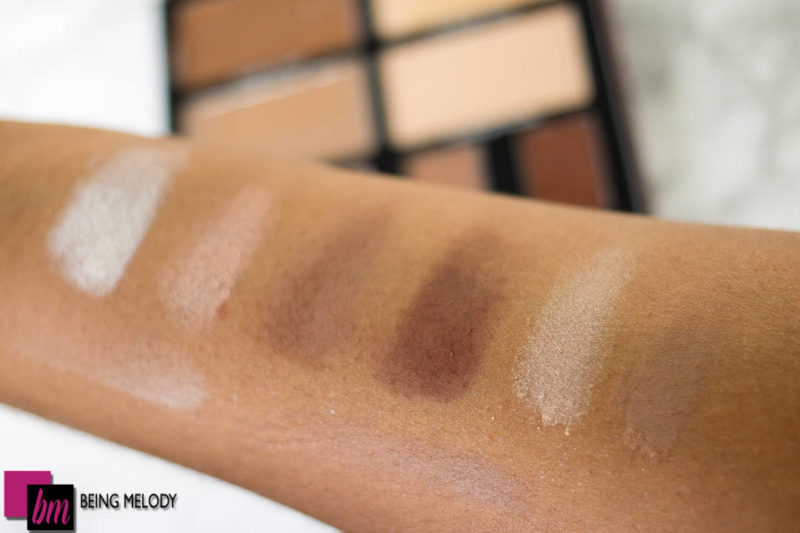 My Overall Thoughts
While I love the concept of this palette I hate that I can't use every shade in it. This makes the price point of $65 a little hard to swallow, especially when there are other highlight and contour palettes on the market for a lower price. This palette is perfect for someone who is of lighter skin tone, but for medium brown skin and darker the shade range is lacking. If you're looking for a good alternative to this palette I'd suggest the Make Up For Ever Pro Sculpting Palette which retails for $45. This is a cream based palette and there are four palettes to choose from.