This post is sponsored by Olay, but all opinions are my own.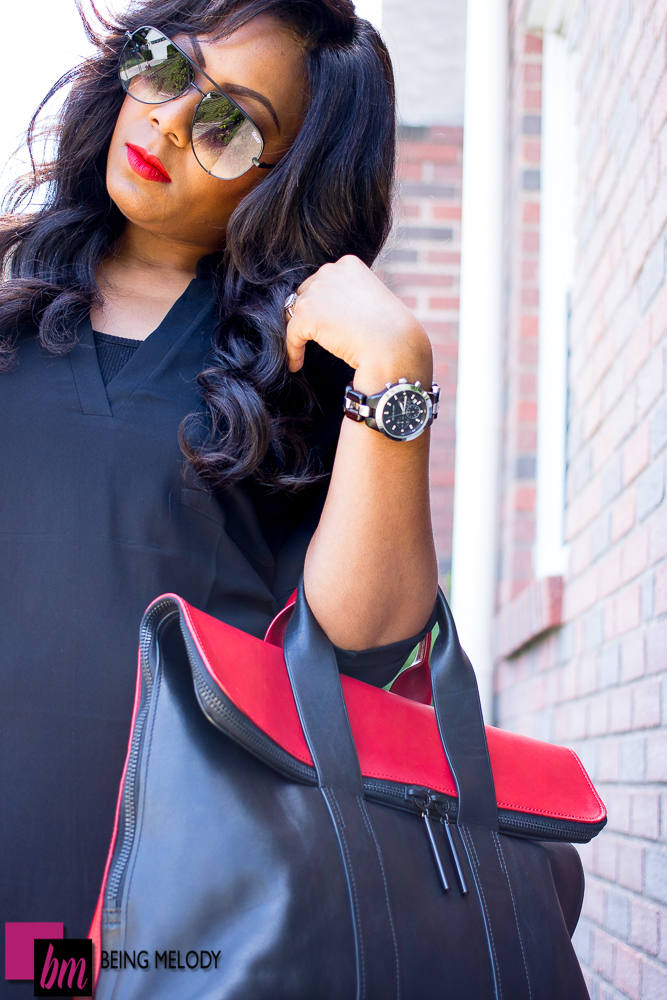 Can you look like a million bucks, and not spend all your money doing it? This would be considered a #QTNA. When I was younger, I thought that the only way to look good was to have nice things like clothes, shoes, or a fly hairdo. Skincare was something I wasn't concerned about, as long as I didn't have crazy breakouts I was all good ya' know. Oh and washing my face every night, that definitely didn't happen. I figured when it came to skincare I had time. Then I turned 30, and it was like my body just started sending up warning flags. Did anyone else's knee start to hurt randomly? I guess that was its way of letting me know it was time to start taking action. Even though at that time, I didn't consider myself old and honestly still don't. I knew that it was important to start at least paying attention to what was going on with my skin because when you take away the makeup, nice clothes and fly hair, you're skin and character are all you have left. The skincare aisle can be a scary place, trust me I know. Last year I went on this whole skincare spree, and I was overwhelmed with all the choices, my wallet was also overwhelmed with the price points. So I'm not even going to lie to you and tell you that I didn't fall for the hype. If it was expensive it must work, right?
Save Your Coins Ladies!
To have great looking skin, you don't have to spend a lot of money. There is no valid reason for you to be standing in the skincare aisle's trying to make a decision of if you should buy groceries or re-up on your moisturizer. Listen, You don't even have to drive to your local mall! What if I told you that there is a skincare product out there that will cost you less than $30 and can moisturize, hydrate, as well as firm and plump your skin without weighing it down right in your local store's beauty aisles? The Catch? There is none! The Product? Olay Regenerist Micro-Sculpting Cream.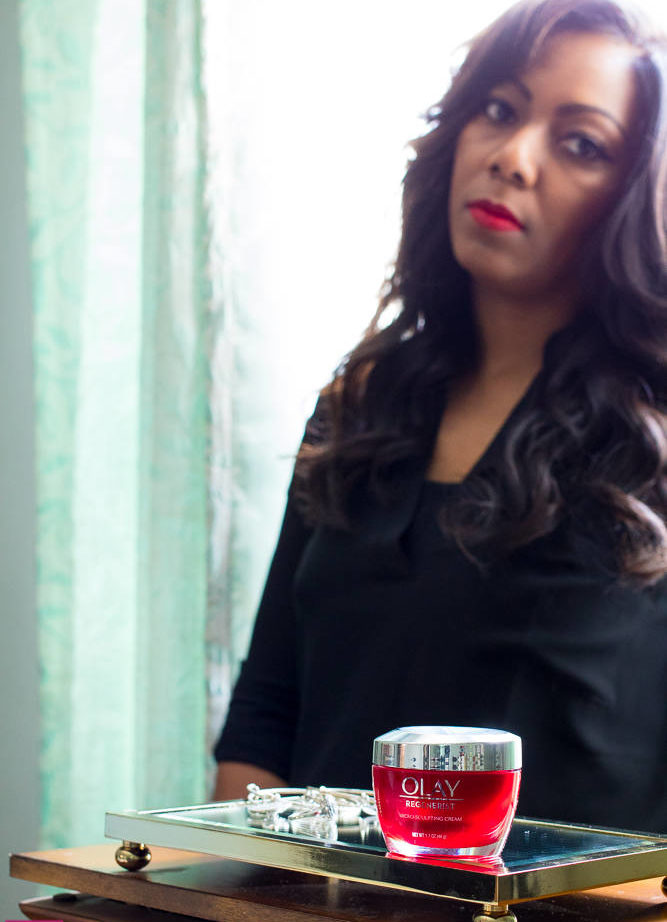 Olay Regenerist Micro-Sculpting Cream isn't really an anti-aging product, but more so a hydrating and moisturizing powerhouse. As we get older, even us oily girls can appreciate some hydration, because it keeps your skin supple and youthful while getting rid of dry spots. It's also a great form of preventative anti-aging for younger women. In a Good House Keeping Institute study, this cream was tested against ten prestige creams found in most department stores that ranged from $26-$400, and it rose to the top by moisturizing 400% better than cream near 18 times its price! If you're thinking to yourself that the Olay Regenerist Micro-Sculpting Cream isn't anything new, you're wrong. Olay has introduced a re-engineered formula with key ingredients like niacinamide, amino-peptide, panthenol, vitamin E, olivem, glycerin, and the newest addition, Carob Seed Extra, which aids the skin repair and regeneration according to in-vitro and in vivo testing.
How to Incorporate Olay Regenerist Microsculpting Cream into your Regimen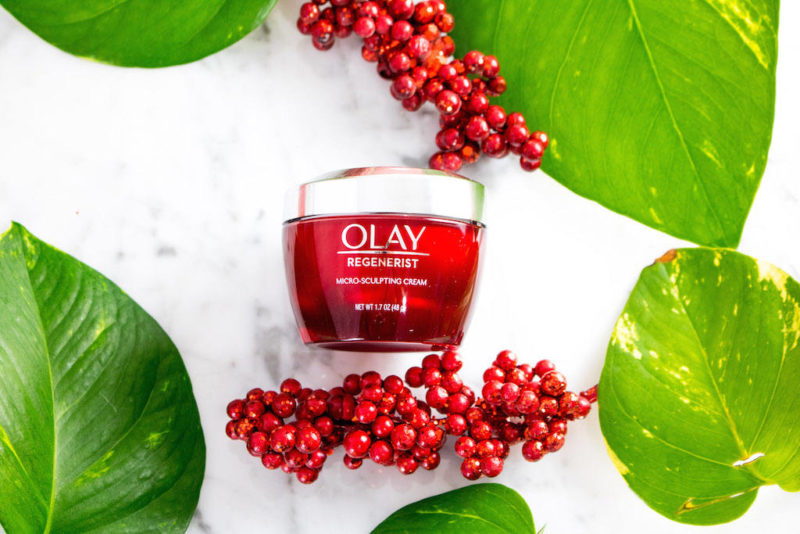 What I love about this cream is that it can be used both day and night, which reduces your need to buy additional products, and leaves more room on your counter. I easily added the Olay Regenerist Multi-Sculpting Cream into my daily regimen by using it immediately after cleansing and toning my skin both day and night. This cream isn't heavy, nor does it leave my skin feeling oily. Instead, it's prepped for next steps be it makeup or heading straight for bed. Using a hydrating cream such as this filled with so many active ingredients helps boost cell turnover, reinforce the skin's moisture barriers, and decrease the appearance of fine lines and wrinkles. So you know that whole thing about not drinking from straws after you reach a certain age, throw it out the window. Laugh and sip as much as you want! The Olay Regenerist Micro-Sculpting Cream also delivers results with the quickness. In just one day wrinkles will be less noticeable and within two weeks you'll notice that your skin is firmer and your skin's elasticity has approved, giving it that good ole' bounce back action. I've been using the cream for a little over a week now, and my skin looks and feels brighter and refreshed.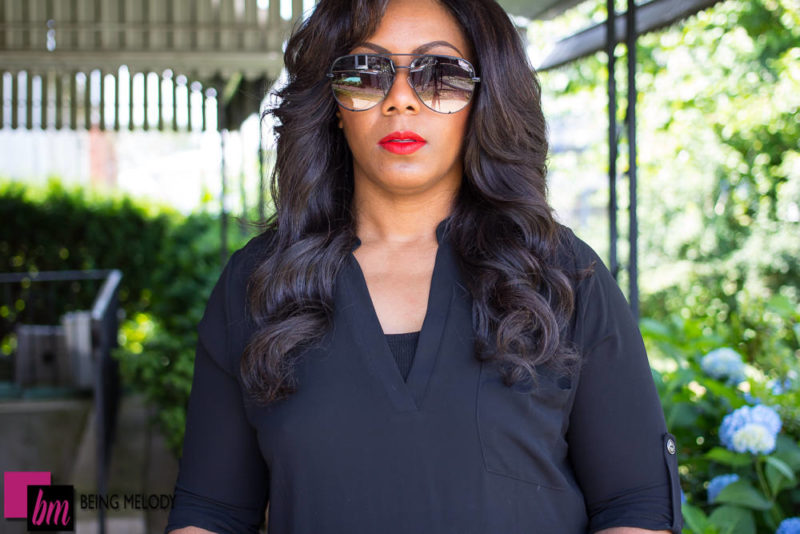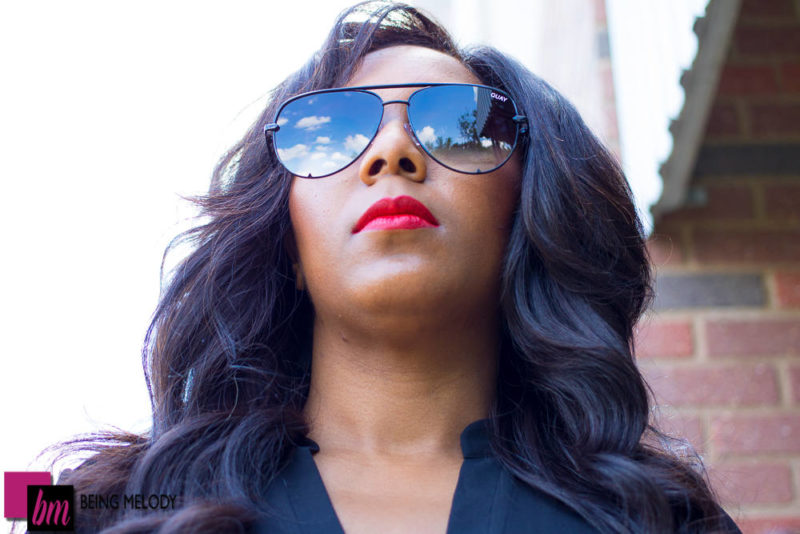 After Using Olay Regenerist Micro-Sculpting Cream for over a week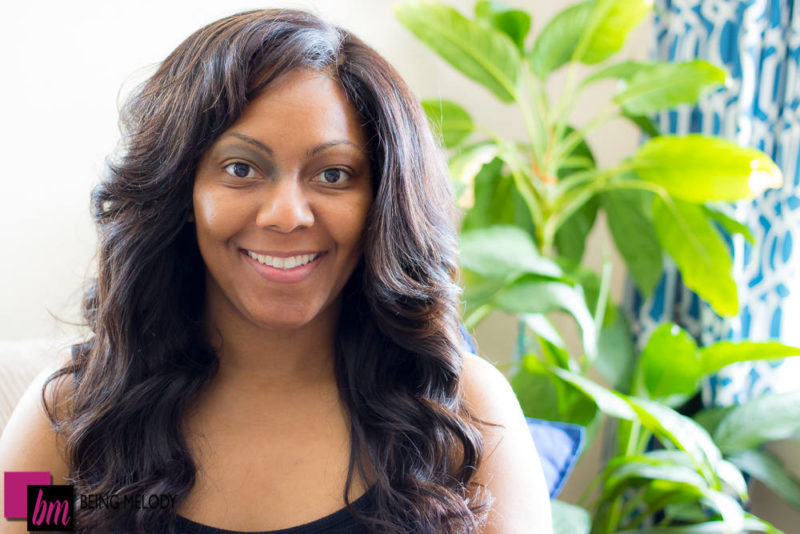 So yes, you can totally look like a million bucks and have amazing skin without spending all your coins on overpriced skincare. Be sure to read more about the benefits of the Olay Micro-Sculpting Regenerist Cream by visiting the link below. As I mentioned above, it's only $26.99 for a 1.7 Fl. Oz jar. There's even a smaller 0.5 Fl. Oz jar that's great for travel! If you're tried the Olay Regenerist Micro-Sculpting Cream, definitely let me know what you love most about it in the comments below. Read More about the Olay Regenerist Micro-Sculpting Cream