I'm not one of those women that just dives in a pool with a face full of makeup on. Heck, If I'm getting into a pool you can believe that I've thought things out in advance to make sure I don't have any beauty snafu's while in the water. Typically one would come armed with waterproof products, but let's be real, beyond Mascara it can be hard to find products that are waterproof. Waterproof products aren't only good for pool days, but they are able to hold up to the heat and humidity without melting off your face. For today's Makeup Wars session I've teamed up with my blogger pals to talk about my favorite Heat Resistant products found in my makeup stash and, of course, Aqua XL by Make Up For Ever are the first products that came to mind.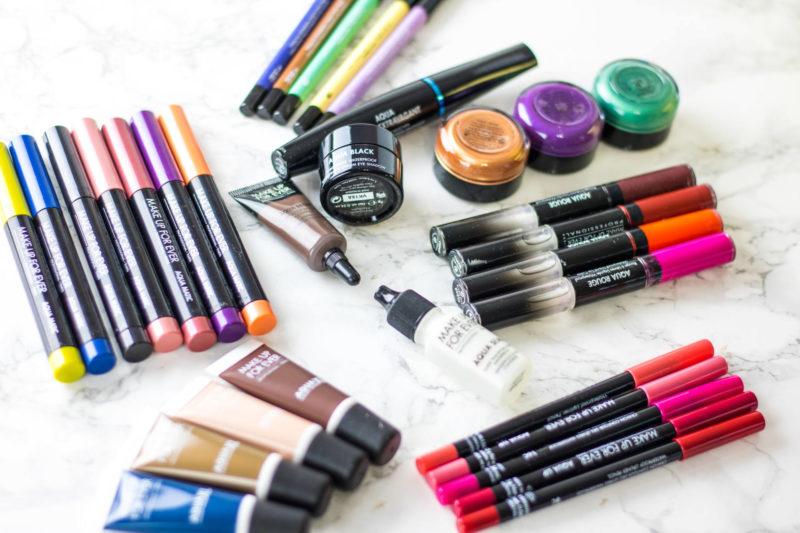 My favorite products from Make Up For Ever's Aqua line are the Aqua Matic Waterproof glide on Eyeshadows (available on the MUFE website), the Aqua Rouge Waterproof Liquid LipColors, Aqua Lips Waterproof Lip Pencil, and the newly Aqua XL Pencils, and Aqua XL Color Paints. The Aqua XL pencils are soft and buttery, but not too soft that the point breaks when you go to use it. I love using these liners on my waterline because they hold up so well throughout the day.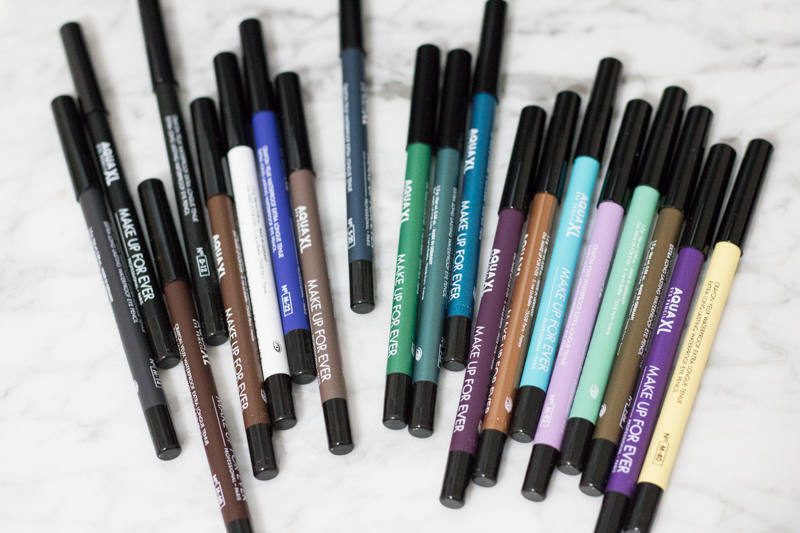 When it comes to foundation and other face products I fell head over heels in love with their Water Blend Formula which got me through last summer's high humidity scorching heat. On an almost daily basis, I use their Full Coverage Concealer to help conceal my skin disorder. My eyelids can often times be oily and so the fact that this product is waterproof has been a game changer!
There are two waterproof products that I use for my brows. From the Make Up For Ever Aqua XL line, I love using Aqua Brow. There have been many times stressed at work where I've rubbed my face only to find that I rubbed off my entire eyebrow. With Aqua Brow my brows stay in place pretty much no matter what saving me from those awkward moments where there is only one good brow and 7hrs left in the work day.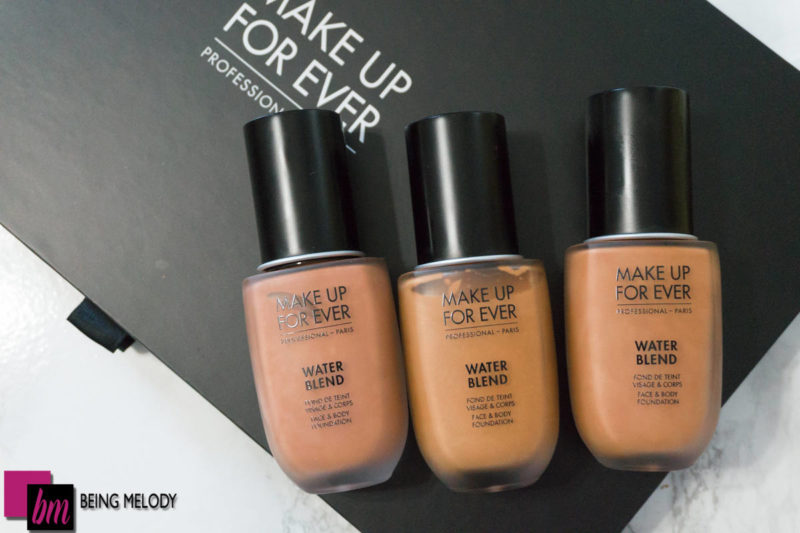 Using a setting spray like, Urban Decay's All Nighter or Skindinavia's Makeup Finishing Spray, which is sweat-proof can give your look the extra protection it needs from the heat.
See what other Heat Resistant products for summer my blogger pals are talking about by clicking on the links below!