One of my favorite things to do is to go to work with a new hairstyle and watch all the confused looks I get from co-workers who don't understand that to women of color hair is seen more so as an accessory rather than well just something that grows out of our heads. Some know what the deal is and others just don't seem to catch on. My boss has stopped wondering and actually jokes that about he can never remember if my hair is the same from week to week.
Lately, I've been wearing a custom unit made for me by my hair stylist Sheena. It's perfect, especially since I'm job hunting, but for the weekends I want to let go of my boardroom hair and rock something that's big, fun, and bold. I recently received five bundles of City Bulk Hair in the shades Honey and Honey Platinum from the Natural hair brand Runway Curls owned by Mushiya Tshikuka who is also the owner of The Damn Salon and WeTV Cutting It star, especially after having my hair damned years back. Initially, I thought to recreate that look from years ago, and after twisting the hair, I crocheted it onto a wig cap to create the twisted look below, and while I loved the look, I felt like something was missing. It was as if I wasn't doing the hair justice if ya know what I mean.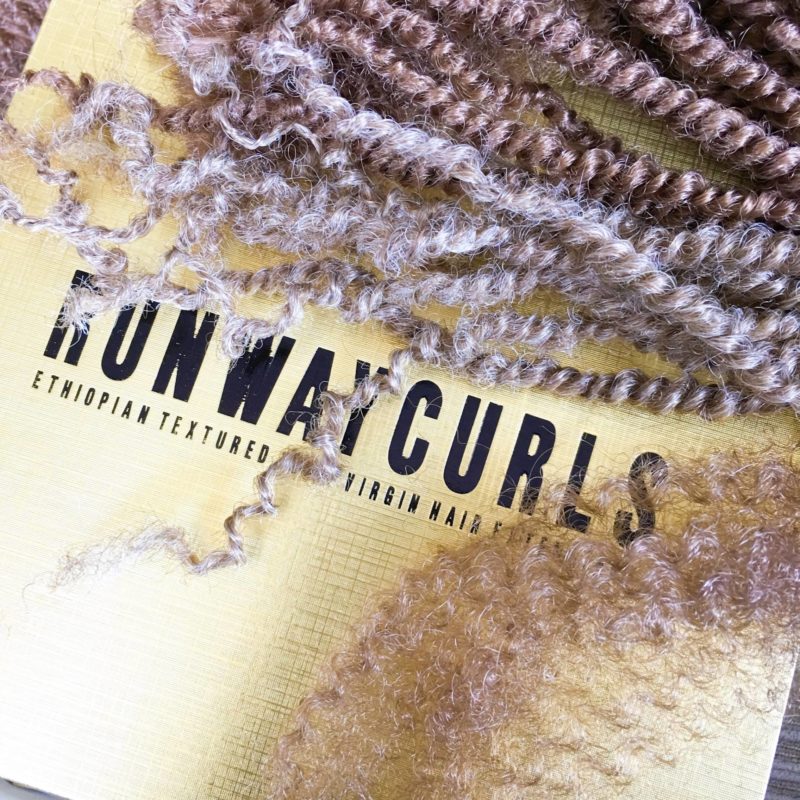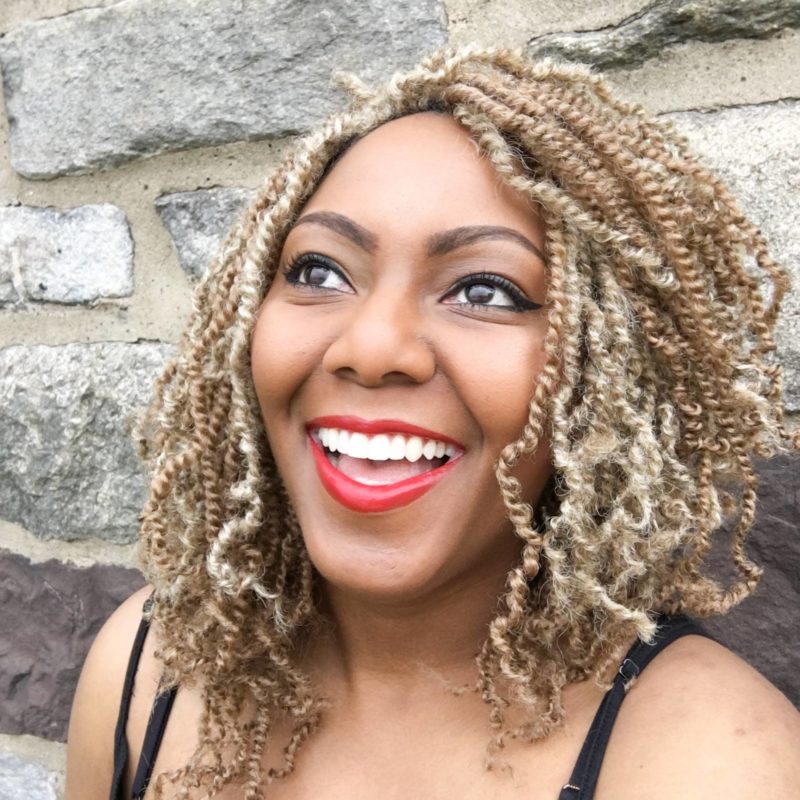 After going back and forth on what I wanted to do, I headed to my Instagram feed for some inspiration. You they have that new Pinterest-like feature right, where you can save favorite photos? After seeing a few images of one of my fave MUA Melissa Hibbért,  I knew exactly how I wanted to style my hair.
The great thing about Runway Curls city bulk hair is that it's not like the Marley hair that you buy at the BSS. It's a lot softer and more pliable, meaning you can easily change your style should the mood hit you.  To create my Melissa Hibbért inspired look I unraveled my original twist and then proceeded to fluff, cut, and style the hair until it took on the look I was going for. The twisting gave the hair a bit more of a defined texture which I really liked as really looked like a few day old twist out. I shared snippets of me initially creating the unit on my IG stories but didn't think to save any video to showcase on the blog, sorry bout that!
This was a lot of hair once picked out and the style didn't begin to take shape until I became a bit more confident with the scissors. Originally the hair is 32″ so it was hanging at my shoulders and past my neck in the back. I cut it so it, framed my face in the front and sat right at the base of my neck in the back giving it a bob effect. Once I was satisfied with the look, I went to my husband's office to show him my hair. Keep in mind he'd seen me previously wearing my "boardroom hair." When he turned from his computer screen his face lit up with a huge smile, "Houston we have a winner!!"
I named my new unit "Sadé" and took her out for a spin on date night this past Friday. Since I've yet to have time to sew combs onto the cap I just used pins to secure the unit in the back, on the sides, and in the middle.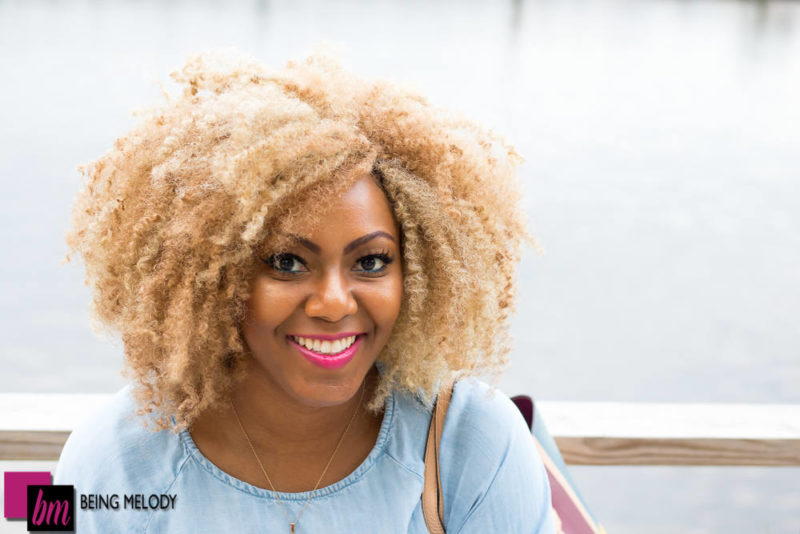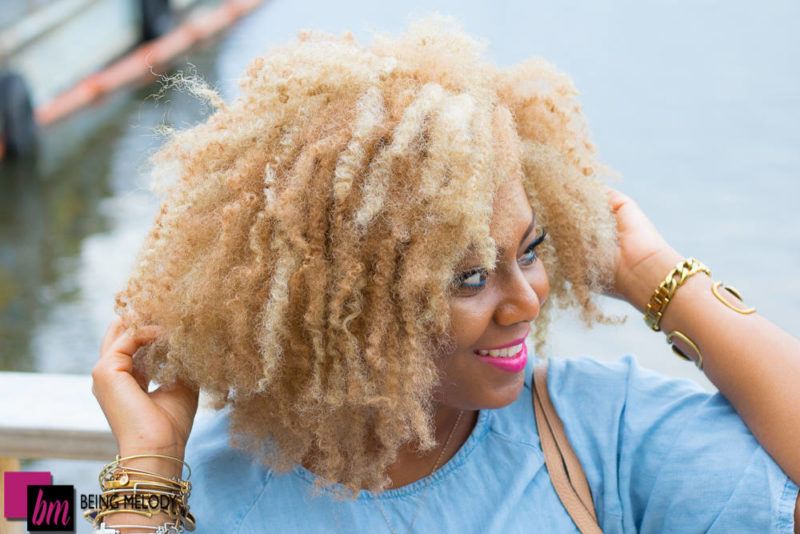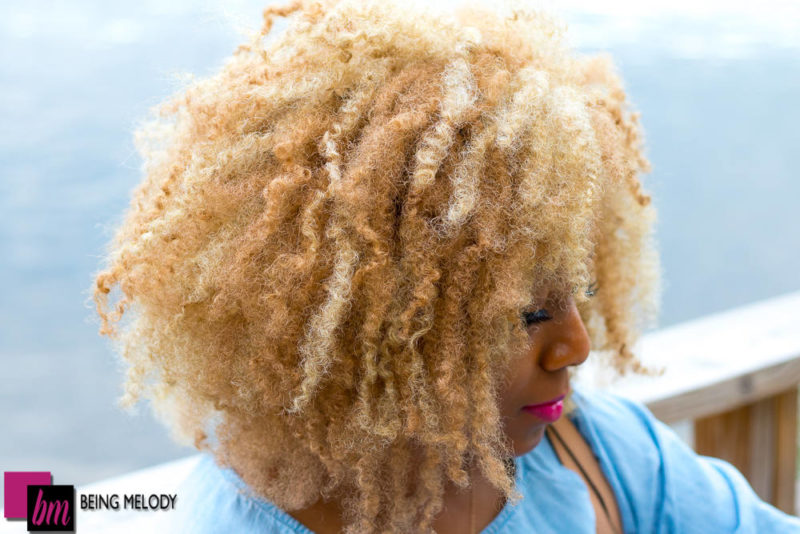 I feel even more in love with the color combo of "Sadé" out in the sun. The honey platinum is absolutely gorgeous and looks even more vibrant when worn loose as opposed to how it appeared when I had the hair twisted. The unit itself while big wasn't hot or heavy and I can see myself wearing it on a warmer summer day without issues.
I'm pretty pleased with myself seeing as this is the first unit I made on my own and I have plans to order more hair from Runway Curls and create a twisted unit using hair color that more so matches my natural shade which is about a 1B.
Get The Look or Pin for Later
Five Bundles of City Bulk Hair.
3 bundles of Honey 2 bundles of Honey Platinum