Somehow I'm still growing out my tapered hair cut. I've come a LONG way and with the help of my stylist Sheena at Queen Stylista's Mane Artistry it's on the right track to finally become something other than a tapered style. Now that my hair is in awkward stage I've been fighting with different things to do with it. For a while, I wore finger coils, which were perfect while I was writing my dissertation because I didn't have to worry about my hair, but by March my hair was becoming a bit too long for the coils, so I switched to a wash and go. That was fun for a while, but I wanted something with less hassle and more glam. I'd toyed with the idea of doing another sew in, but I honestly didn't want to deal with leave out and constantly have to put heat on my hair. My goal for this year is strictly hair growth so I'm trying to stay away from things that could lead to damage. I wasn't too keen on getting another closure like the one I tried from a brand a while ago just wasn't my thing. I realize now that this was partly due to the way the stylist did my hair and my lack of understanding on how closures were supposed to look. Plus, I've become that girl that can spot a closure from a mile away because they just seem to be sitting on their head waving at me. I didn't want to be one of THOSE girls ya know.
After weeks of agonizing what to do, I finally decided to put my trust in my stylist and let her create a custom wig with a closure. This way I could get the glam look I wanted and keep my hair protected at the same time. I purchased a 14″ Pure Wavy Closure along with a bundle of  16″ Tahitian Wave from Indique to use with some bundles of Tahitian Wave that I purchased a while back. In total the unit was made with 2 3/4 bundles and a closure. Once I saw the complete unit all my fears washed away, and I knew that this was one of the best choices I'd ever made for my hair.
Admittedly, I was still a little nervous about taking my custom wig home. It almost felt like I was a new mother… was I handling my unit correctly, was I applying the Got2b Spiking glue properly, should I be more gentle when I comb, WHAT ABOUT MY EDGES??? This unit had me shook until I decided to stop letting the unit smell my fear and take control.
The first day after install.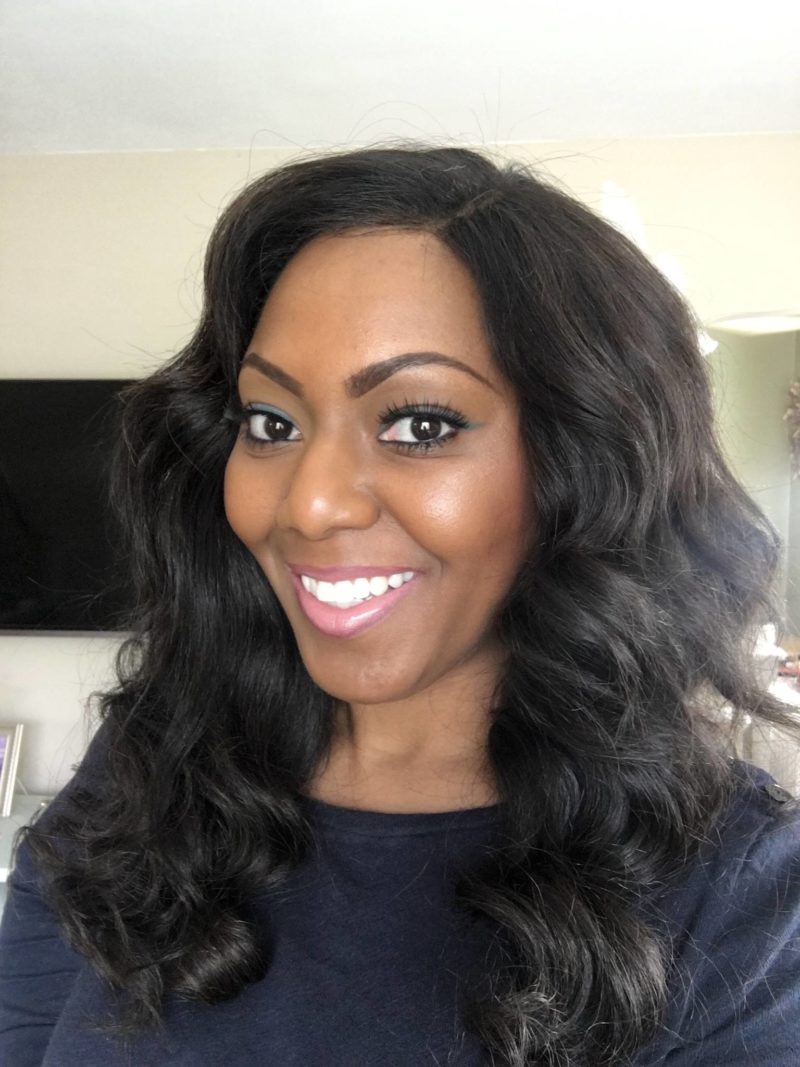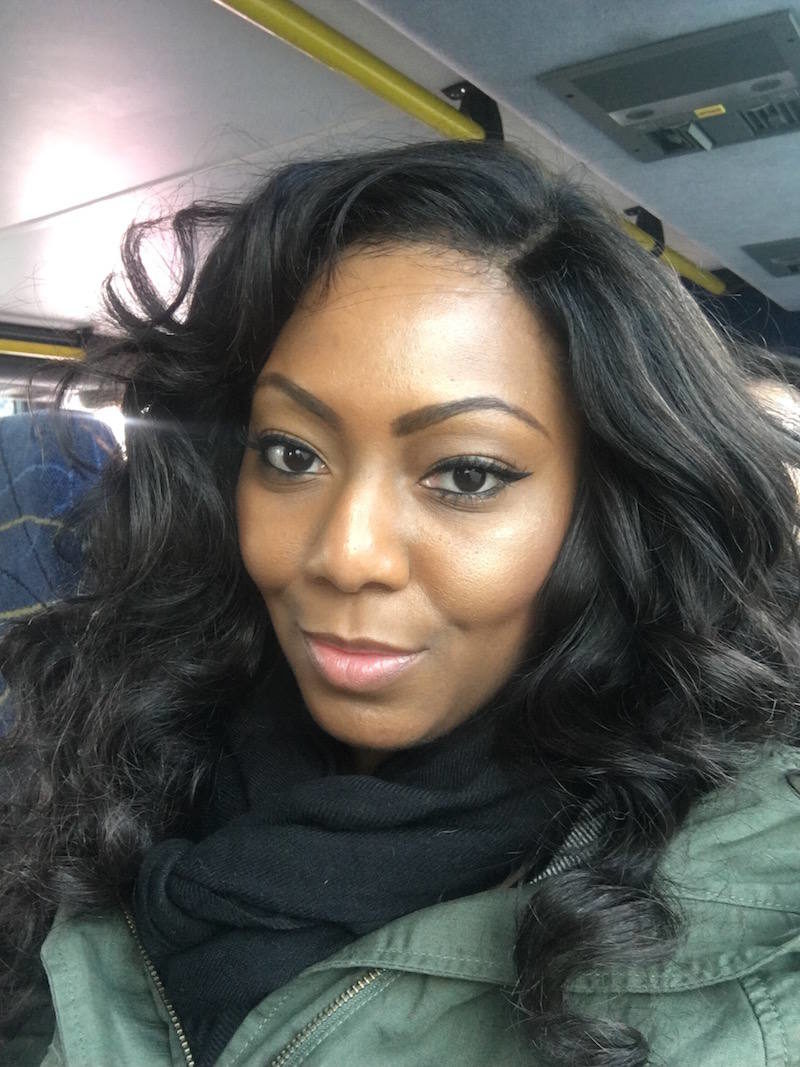 I fell head over heels in love with this hair and while it's a custom wig I still couldn't believe just how natural and not wiggy it looked on me. The placement of the side part fit perfectly with how I normally part my hair which I think made a big difference as most of the times I see closures parted down the middle.
I've been wearing my unit off and on for almost three weeks, and the biggest learning curve with this hair has been using the Got2b Glued Spiking Glue to make sure that the lace lays flat. I feel that I finally have a feel for it and how much I should use t0 get it to look exactly how I want. When I remove the unit at night, I use a little of my coveted DHC Deep Cleansing Oil right at the edge of the lace which allows for easy removal.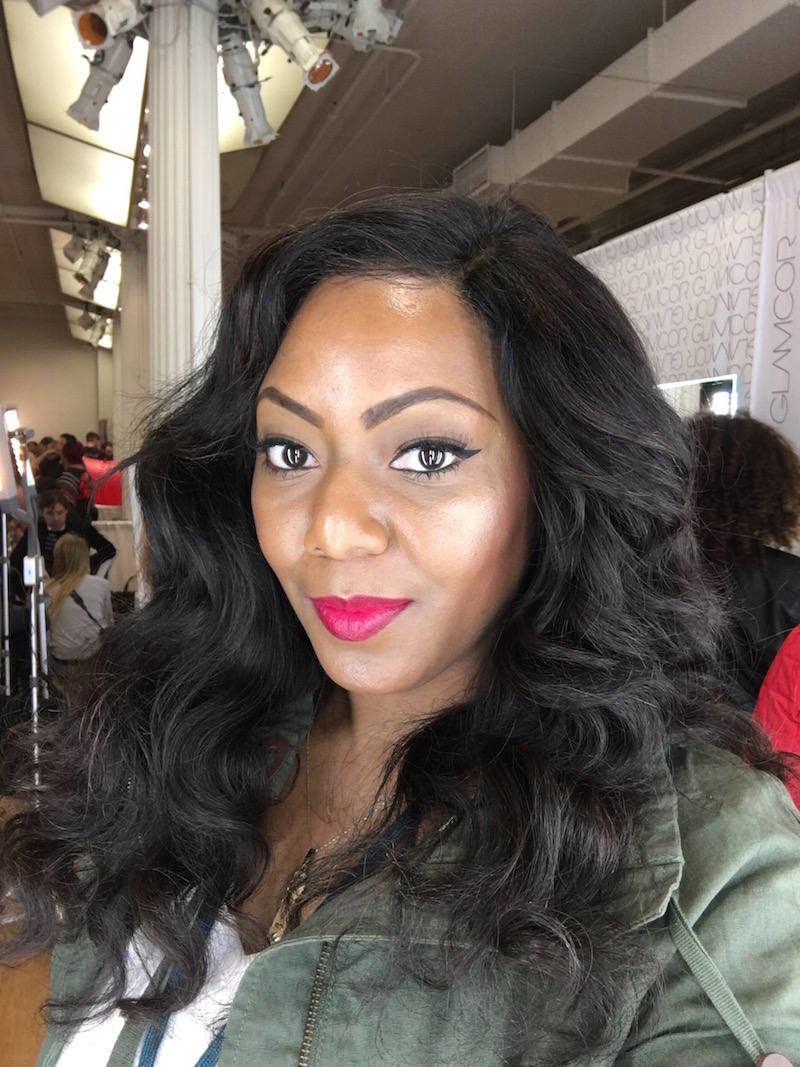 Lips: Make Up For Ever Artist Acrylic Lip 401 lined with NYX Deep Purple Lip Liner.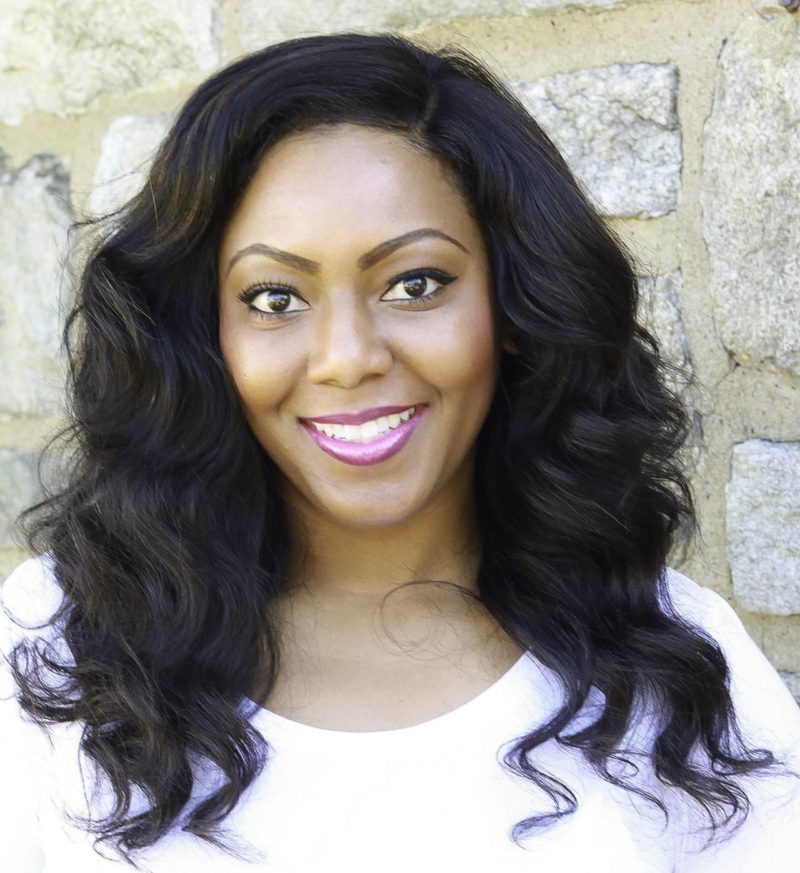 I have not applied any heat to my unit other than the first curl that Sheena gave it. Instead of using a curling Iron I use these fabulous Wrap. Snap. And Go rollers that I picked up from Sally's Beauty Supply. I used them when I had a sew in years ago and pulled them back out for my custom wig. All I do is roll the hair up on them and then take them out in the morning making my hair routine a breeze.
Once I get my funds together, because this was a huge investment, I plan to have another unit made so that I can continue to allow my hair to grow out without too much manipulation. While I'm still pretty much #BrokeonPurpose I decided to use the money I was saving to be a coveted designer bag for this hair. I felt it was a better investment since I would get more use out of it than the handbag, plus it's a huge self esteem builder.  I don't think that I will ever have a closure sewn on as I'm loving being able to go to the gym and sleep without the hassle of having to deal with a lot of hair.