This giveaway is sponsored by EastDane.com.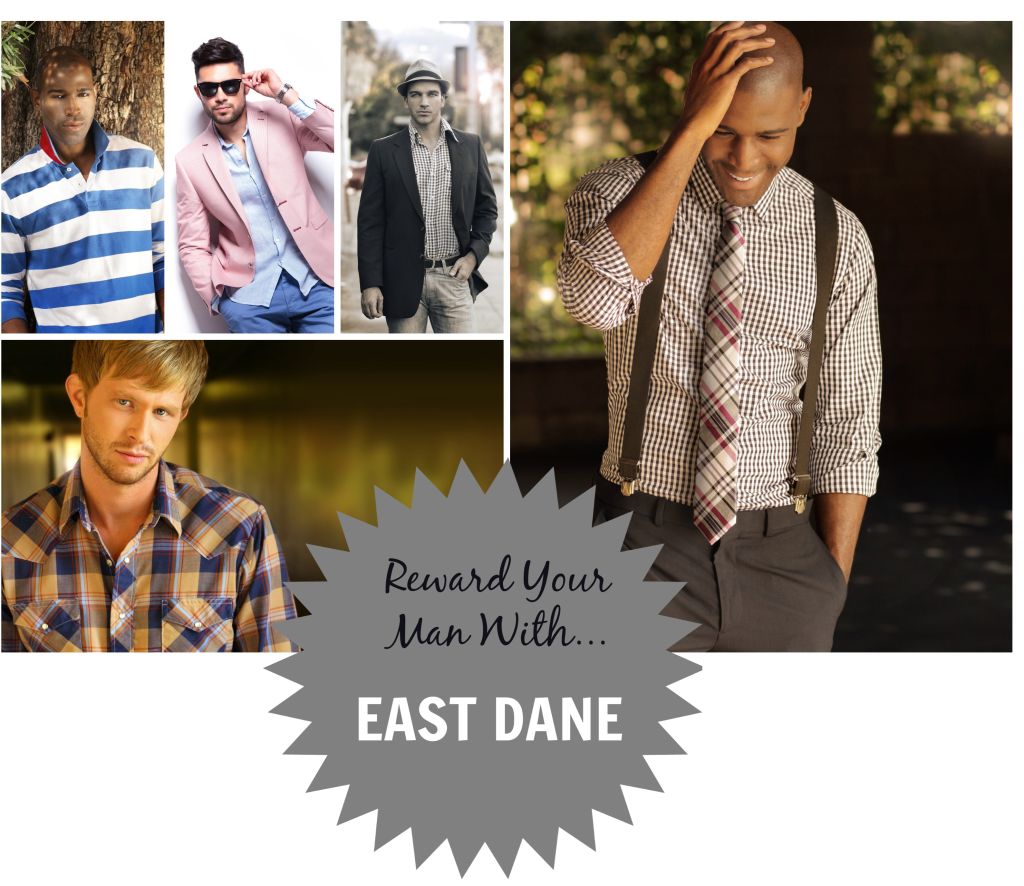 The men in our lives will never admit to their friends that we dress them, but truth be told when it comes to putting together the perfect outfit some men just don't have a clue! Mr. Cosmetically Challenged actually isn't too bad in the fashion department but I always have my eye out for something nice I'd like to see him in when were out shopping. I've told you a lot about Shopbop.com, its the #1 go to site for all things fashion. Not to long ago they launched their Brother Site East Dane. East Dane is  a thoughtful, straightforward approach to men's fashion.  This site is definitely for men who are more into style then they are into trends, and I'm a firm believer in being an individual and not following fashion trends.  Here you'll find brands like Jack Spade (Kate Spades brother), Ben Minkoff (yea I'll let you guess the sister store for that one) Marc by Marc Jacobs, Opening Ceremony well among over 100 more designers. If you're guy is on the hunt for the perfect pair of Mens Jeans or a simply a tie to match his new button down East Dane is your one stop shop! There are even great sales with 50% off mens fashion and accessories.  Since Mr. Cosmetically Challenged travels a lot he has to be strategic with his packing even though uses the Flight 001 system. Since East Dane is all about Mens Fashion I had him pick out some items that he could mix and match to create multiple outfits.  I think I was on board with everything but the hat but hey I'm sure he could pull it off!
Want to treat the man in your life to something from East Dane? Well, you're in luck because I've partnered with EastDane.com and I'm giving away four (4) $50 dollar gift certificates to their website! With Father's Day right around the corner something from East Dane would make the perfect gift.
Entry is super simple and easy! All you have to do is leave a comment on which East Dane item you'd choose for the man in your life. Don't like any of my options? Feel free to head over to EastDane.com and choose your own, but remember to come back and leave your comment. The giveaway runs May 23rd-May 30th 12:00am. Four comments will be randomly chosen and winners announced May 31st so make sure you check your emails on May 31st to see if you won! Good Luck!