[button link="#" target="_blank" color="Black" shape="rounded" size="small" align="right"]Press Samples and Affiliate Links[/button]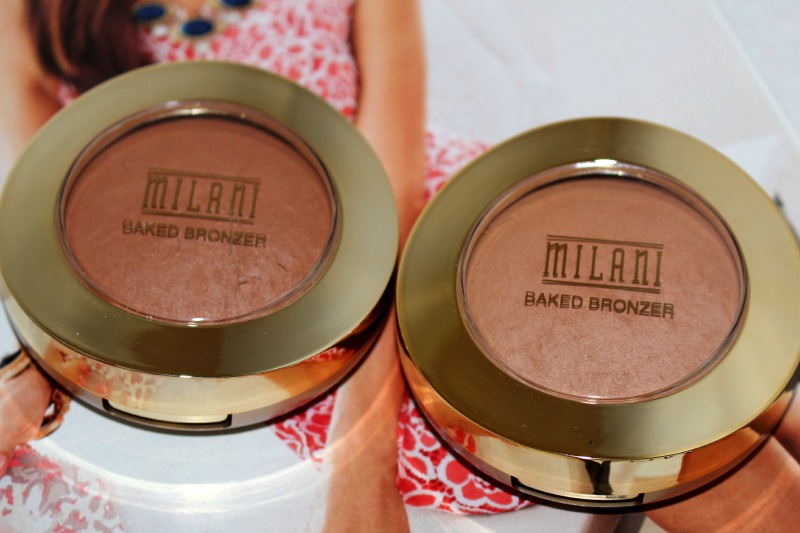 We all love Milani Cosmetics Baked anything. They've had our hearts since their Baked Eyeshadows and Blush first came onto the scene back in oh say 2011? I was hoping the Limited Edition Matte Baked Bronzers would fall right into that category but alas I really don't think they cooked them long enough for them to be used by all skin tones.
While there are already three Baked Bronzers on the shelves the Milani Cosmetics Matte Baked Bronzers are the only two in Matte formula. They come in the shades 07 Sienna and 08 Sunset and retail for $8.99. The website describes the blushes as "a bronzing powder that features a mélange infusion of colors baked on Italian terracota tiles. Easy to use, sensorial in texture, the nuances of color become extraordinarily luminous, enhancing the purity of the skin. This hi-tech, streak free bronzer, gives a perfect radiant look." As you can see from the pictures below of the product swatched on my skin they don't show up well at all. I wouldn't recommend these for people who have a darker skin tone than I because it may wind up looking a bit ashy on your skin. I was able to pull off wearing 07 Sienna after I built the product up but it was a very very subtle glow. If you're of a pale to medium complexion you could use this product as a bronzer or maybe even a contour if it's dark enough.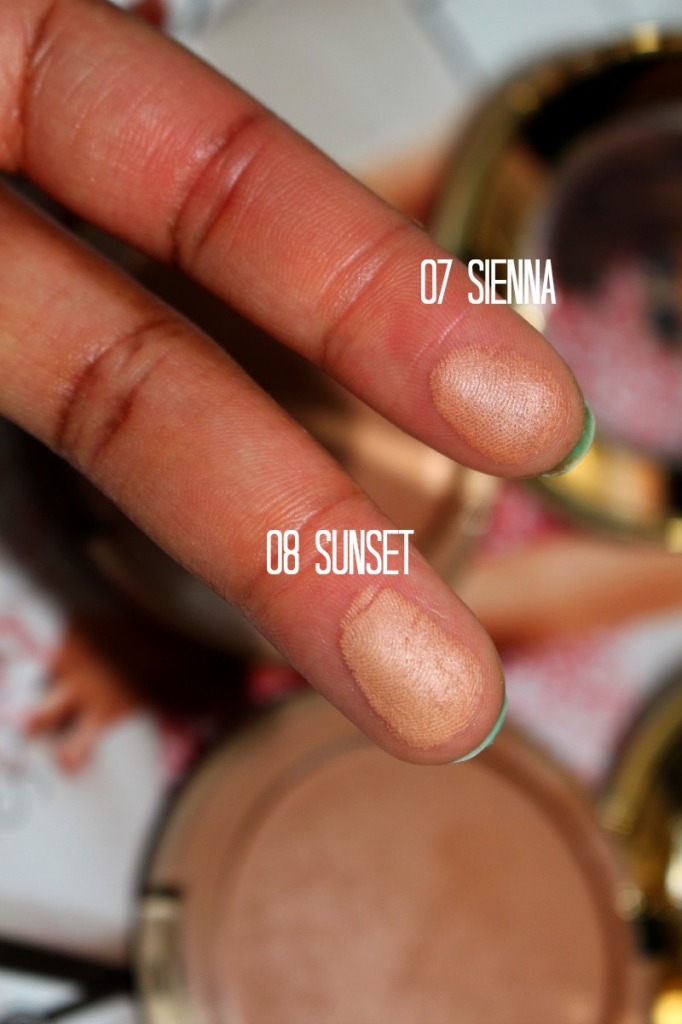 As I stated earlier these are limited edition, but honestly if you're of a skin tone deeper than mine I wouldn't even bother. Have you tried out the Milani Cosmetics Matte Baked Bronzers? If so let me know how they worked for you. Below are two of my favorite Milani Baked Bronzers 04 Glow and 05 Soliel