Mr. Cosmetically Challenged and wont' be taking a tropical vacation this year. Actually, this is the second year that we've decided to put grown up things ahead of laying on the beach. Last year we purchased a house and this year we're trucking ahead to pay off my car four years early. We won't be laying on the beach sipping frozen cocktails but this doesn't mean we can't do it at home. Hell, it's definitely hot enough! You may notice some owls in the background of the pictures below. I love owls, I have them everywhere in my house. While they aren't a tropical bird per say the colorful statues in my kitchen gave me the inspiration for this drink that I like to call "Birds of a Feather".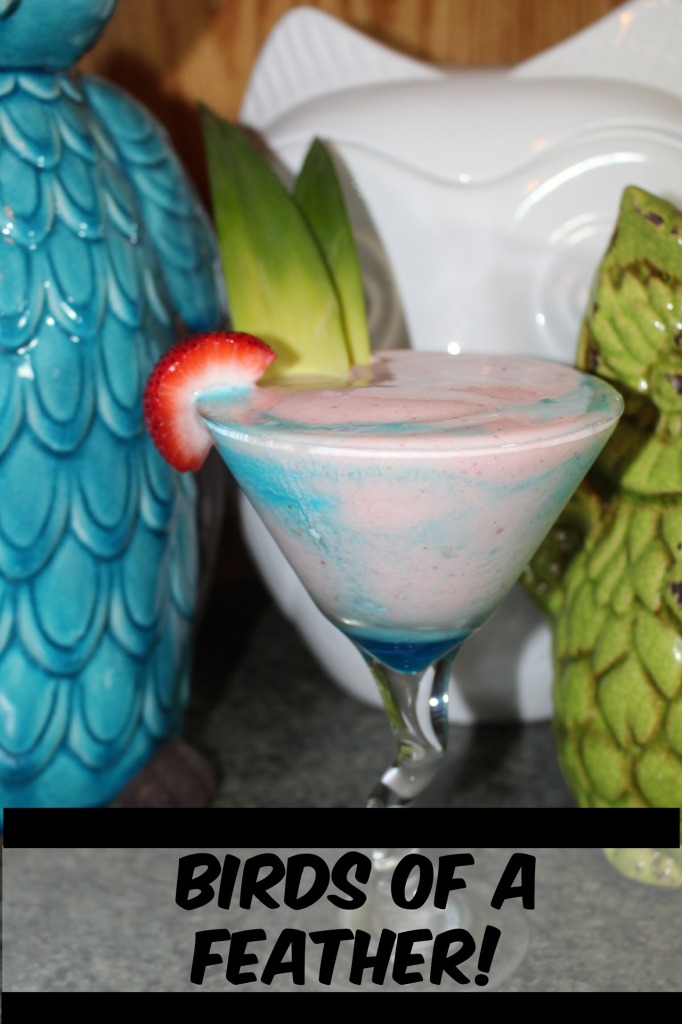 With this drink I wanted it to be tropical but also a dessert drink so I created it so that it can be enjoyed with dinner or immediately after during small talk.  This is a super simple drink to make with only a few ingredients. This time I decided to try out the Absolut Pears vodka. I'd never tried it before and I was super nervous because I've ran into other flavored Vodka's that are just wayy to much. What I like about the Absolute Pears is that it doesn't overpower a drink and it's super yummy when pair with plain pineapple juice or even apple juice!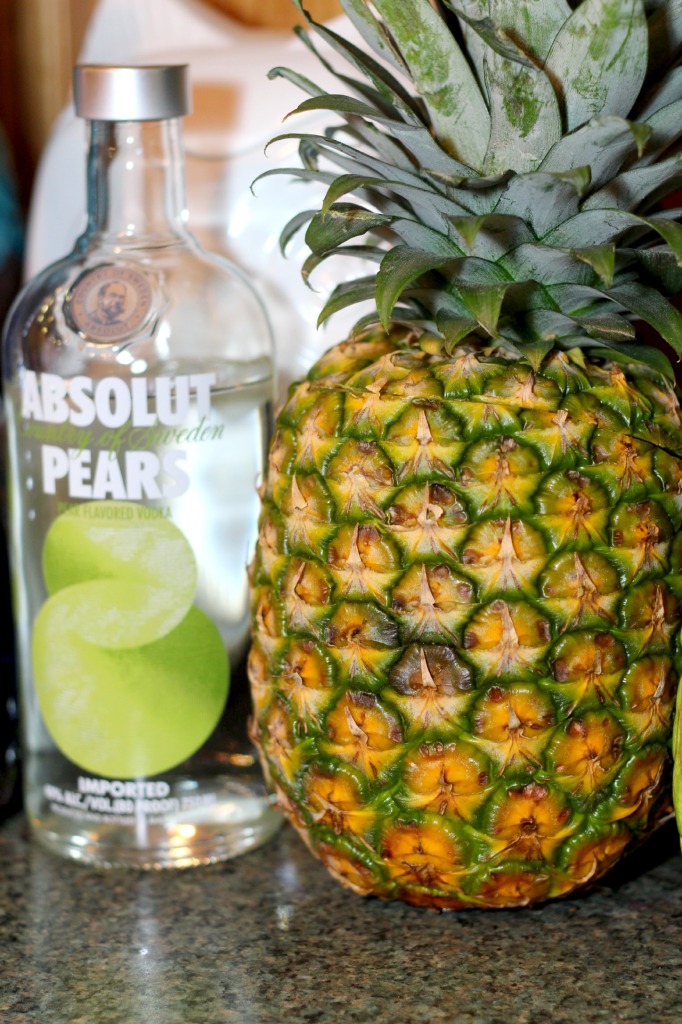 I also keep Blue Curacao around. It works in soooo many different drinks. Plus I just love colorful drinks. There was no science behind the ice cream. Edy's was on sale so I just grabbed it!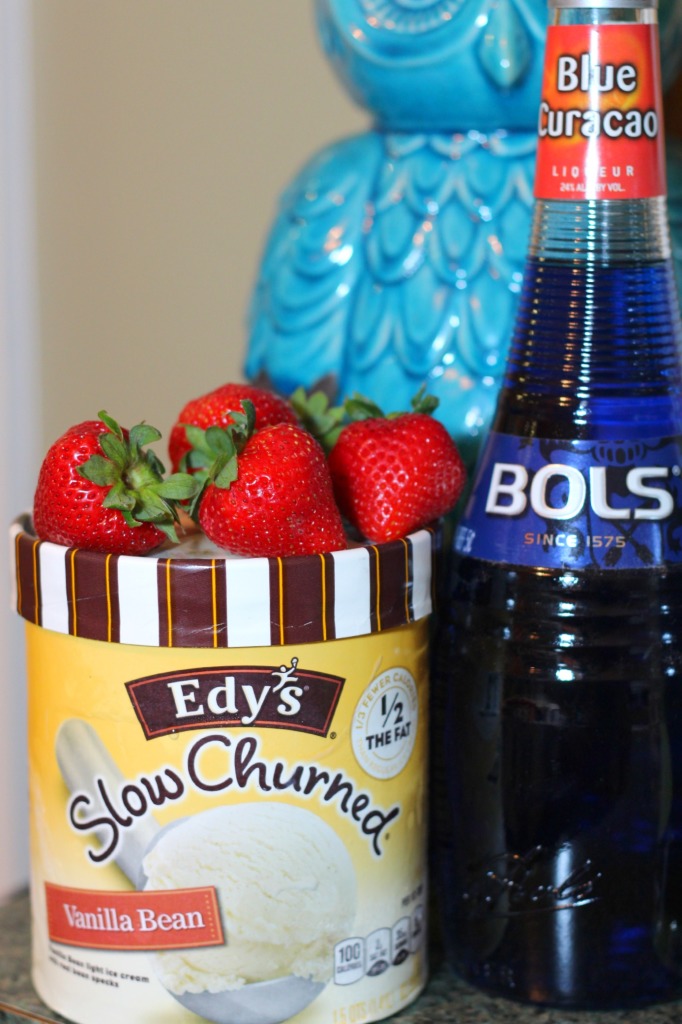 Making Birds of a Feather is super simple. This is what you'll need to make one drink:  Start off by slicing a few strawberries and a few small chunks of pineapple. Add 2 1/2 scoops of the Edy's Vanilla Ice Cream and ice to your blender. I used my nutribullet since I was only making one drink. Throw in the strawberries and pineapple pieces and 3oz of  Absolut Pear and give it a whirl! Make sure it's smoothly blended and that there are no chunks of ice. This is important for the next step.
Once that's blended take your chilled cocktail glass and add 1-1.5oz of Blue Curacao to the bottom of the glass. Now here's the tricky part of this simple drink recipe and why I wanted a thoroughly blended mixture. You want to layer the blended mixture atop the Blue Curacao. To do this, I poured slowly down the side of my glass. This takes some practice (pictures and mess not shown) but if you go slow you'll get it!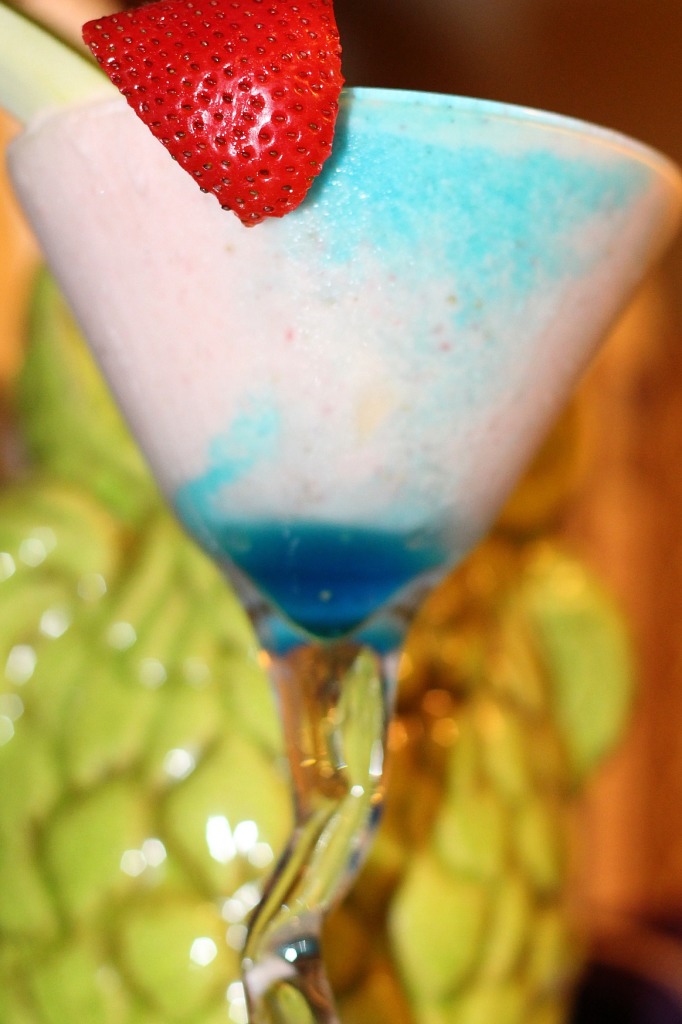 Once you have your blended alcohol delight layered all nicely atop your Blue Curacao the next step is to slowly drizzle Blue Curacao across the top of your drink. You're only going to drizzle about .5oz across the top and watch it slowly move to the bottom of the glass and create this beautiful pattern. Top it off with a strawberry on the side and throw in a couple of Pineapple leaves for presentation.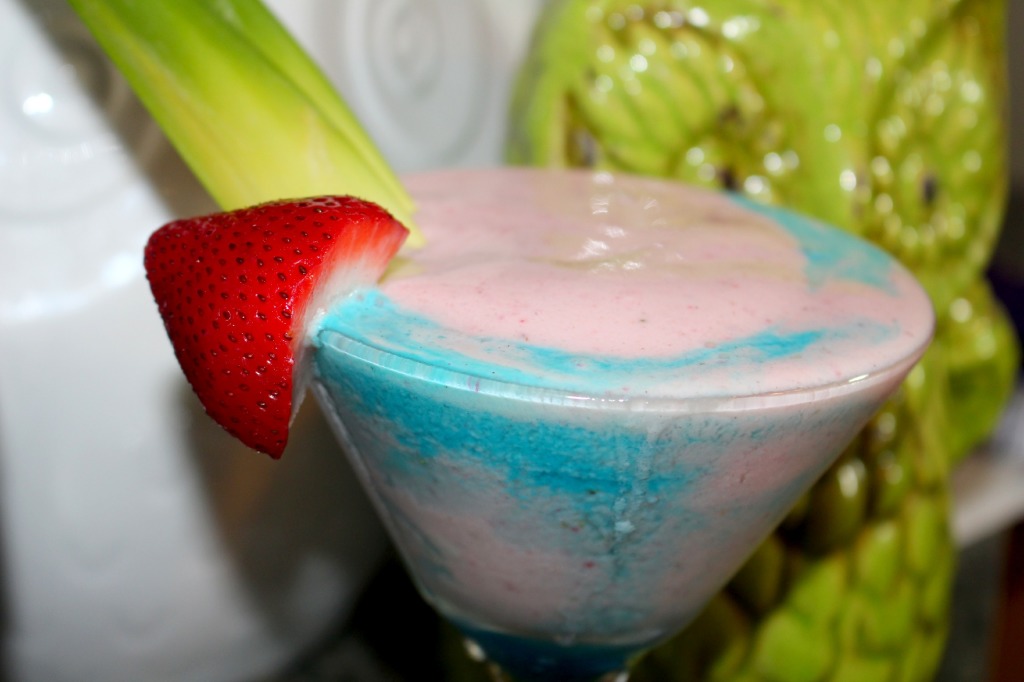 Ingredients:
3oz Absolute Pear
1.5-2oz Blue Curacao
2 1/2 scoops of Ice Cream (or large spoonfuls)
Diced Strawberries
Diced Pineapples
I'll admit this drink was so good that I had to make another one for my husband because I didn't want to share. Let me know what you think if you try it! Also, if you missed the first drink in the Summer Drink Series check out Southern Porch Sipper here!