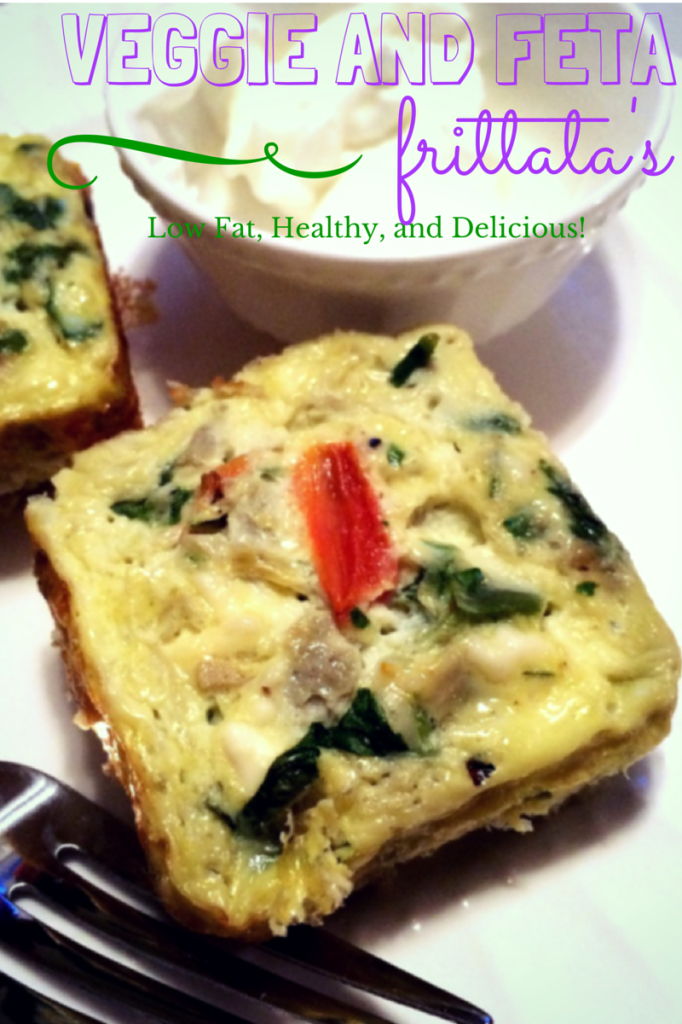 Since I'm back on my health kick I knew I needed something else besides my lean shakes to have in the morning. My Lean shakes are great for when I'm in a rush and I want to have breakfast on the train but now that I've been getting up at 4:30am for my morning workouts I have more than enough time to sit down and enjoy something a little more appetizing. 
Years ago when I was on Weight Watchers I used to make these Hearty Vegetable and Feta Frittatas. They were my absolute fave and I loved how I could have at least two since they were only 2 Plus Points a piece. I decided that I would make them again but this time up the anty a bit and add more veggies since I have ton sitting on my counter from my last garden haul.  I added a bit more veggies and a little bit of chili peppers to add an extra kit and to spice them up a bit. I was thinking of adding some breakfast sausage also but I decided to do that next go round.
If you were to follow the weight watchers directions you'd put these into a muffin pan. Since I knew I wanted mine to be a bit more hearty I decided to just throw mine into a brownie pan and add about 1/2 a cup of the mixture instead a 1/4 cup as the WW recipe specified.  Warm them up for 1 minute in the microwave and then serve these Hearty Vegetable and Feta Frittatas with a side of greek yogurt and a glass of Orange juice for a delicious but quick morning meal. Want more for later, just freeze them and pop them in the microwave for a quick breakfast meal whenever you get the craving.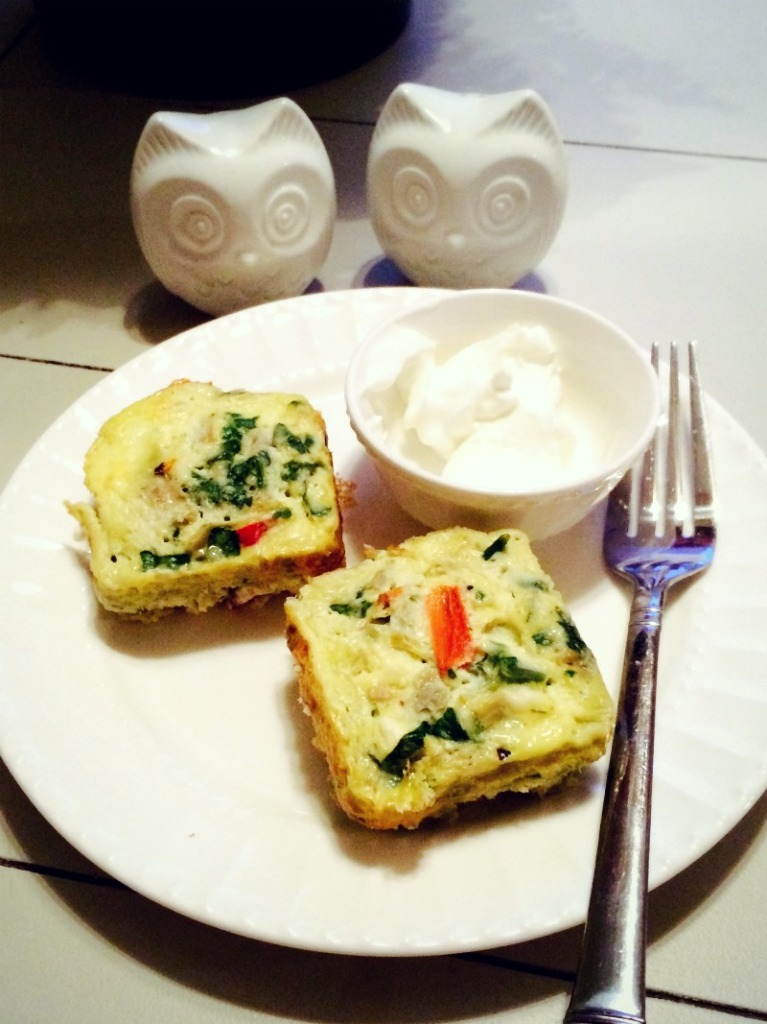 [yumprint-recipe id='5′]