This shop has been compensated by Collective Bias, Inc. and its advertiser. All opinions are mine alone. #GrillWithATwist #CollectiveBias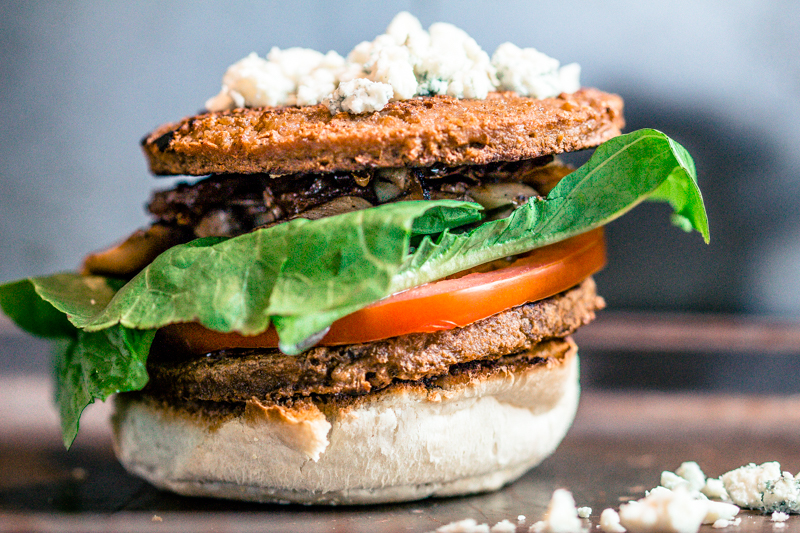 No matter the weather, I love the mouth watering taste of food fresh off the grill.  There nothing like that smoked taste to satisfy one's palette. I consider myself to be an equal-opportunity griller. This means veggies get just as much love on my grill as a honking slab of ribs do. Since I've been watching what I eat I've been grilling a lot more veggies lately and to add some variety to my usual food choices I've been throwing a couple of MorningStar Farms Grillers on the grill. Grilling with "veggie cuisine" using MorningStar Farms provides a healthy option for you, your family, or your guests but still brings great flavor to your dishes.
One of my favorite things to make with the MorningStar Farms Grillers Original Veggie Burgers is a Monster Blue Cheese Burger. This burger has all my favorite ingredients. Sauteed Mushrooms, Caramelized Onions and of course lots and lots of blue cheese crumbles.  My favorite part of this burger, besides the MorningStar Farms Grillers Veggie patties, has to be the caramelized onions.  Surprisingly, not many people know how to make Caramelized Onions and often times they mistake sauteed onions for it's caramelized counterpart.  To make this MorningStar Farms Monster Burger work you have to have the caramelized onions and so I've included a quick tutorial for you below.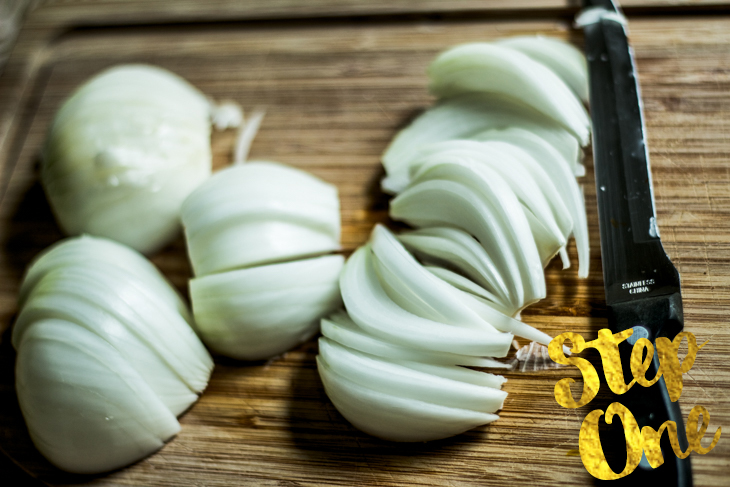 You can use any type of onion to make Caramelized Onions. I prefer white onions. When caramelizing your onions remember they cook down so start off with enough onions in the beginning so you'll have enough of once they're caramelized. I usually chop two-three onions which yield more than enough.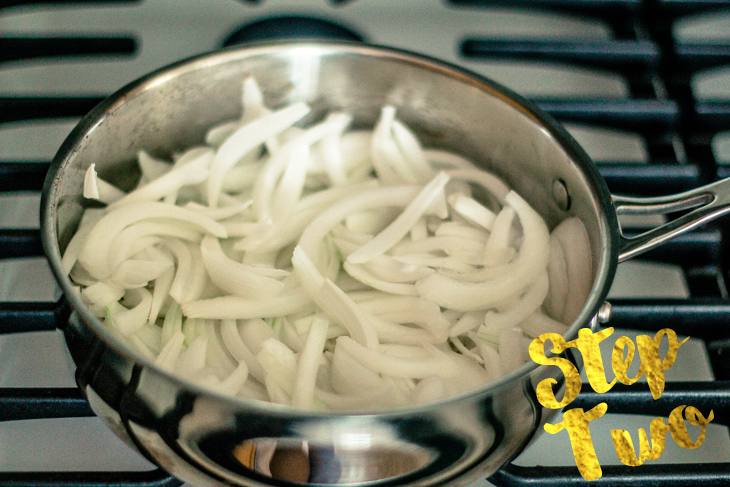 Place  a small amount of olive oil in the bottom of a pan and toss your onions to coat them. Cook on medium heat.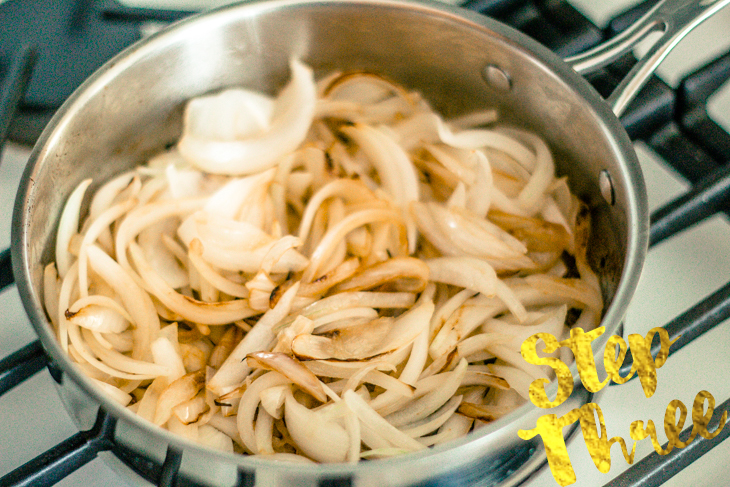 Now the key to making perfect Carmelized Onions is the cooking time. This is also the difference between sauteing and caramelizing. Caramelized onions can take up to 45 minutes to cook.  Allow the onions to cook until they start turning light brown. You want to stir enough that they don't stick to the pan but not too much that you disrupt the browning.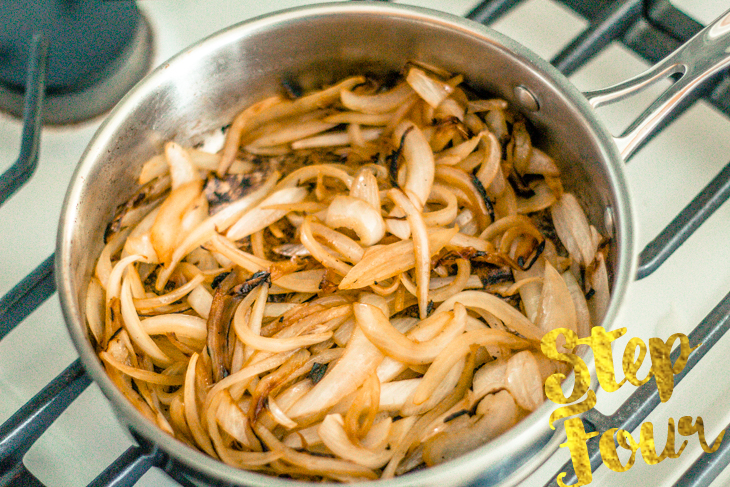 Depending on your heat, after 20 minutes your onions should start to really brown and caramelize. Continue cooking until the onions reach your desired level of doneness.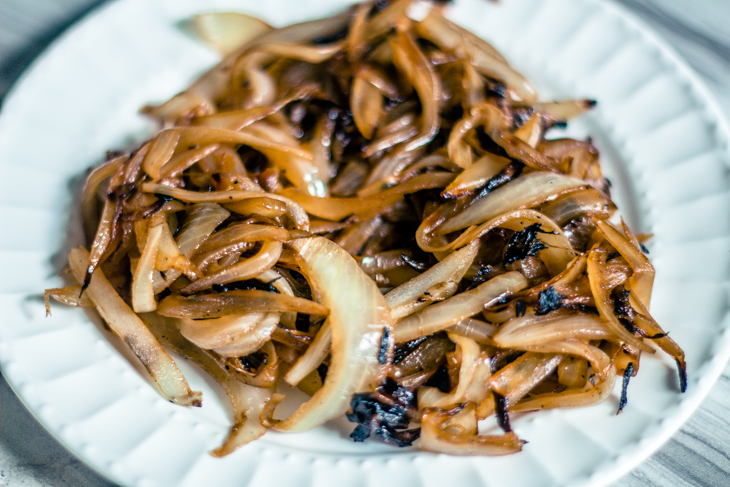 Since Caramelized onions take a while to make and I don't want to be running back and forth between the grill and the stove I whip up a batch of these deliciously sweet onions earlier in the week and store them until I'm ready to throw them atop my burger. 
To make the MorningStar Farms Monster Burger start off as if you were preparing a single patty burger. I like to layer my burger in the following order from bottom to top. Toasted Kaiser Roll, MorningStar Griller Veggie Burger, Tomato, Lettuce, Sauteed Onions and then the Caramelized Onions.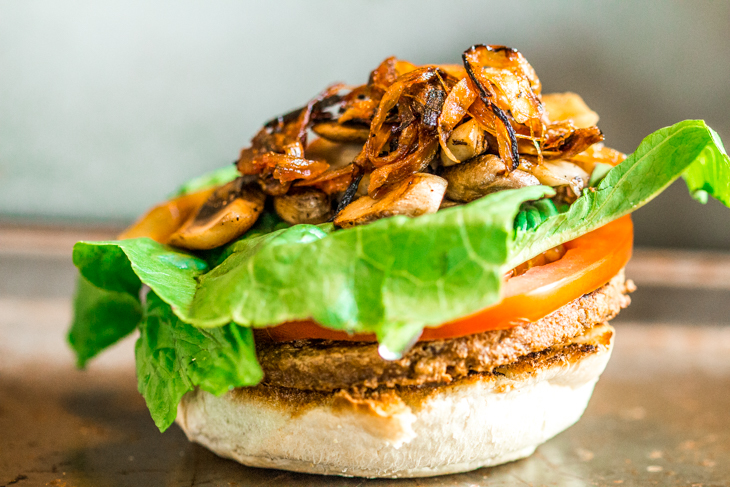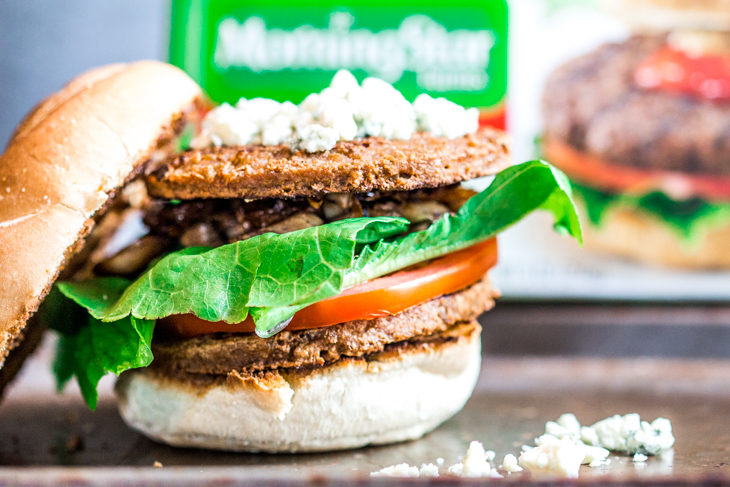 Place another MorningStar Farms Grillers Veggie Burger atop the caramelized onions and top with bleu cheese crumbles until they runneth over. Seriously, if you haven't tried a MorningStar Farms Grillers burger until you've tried it this way. Meals like this make going meatless fun. If this seems like a recipe you'd enjoy think about taking the Veg of Allegiance and pledge to go meatless for a couple of meals a week. By participating you can also enter to win some great prizes. MorningStar Farms has a plethora of great meatless meal choices available at your local Target. I've got my eye on that spicy black bean burger next! Oh, the things I could do with it…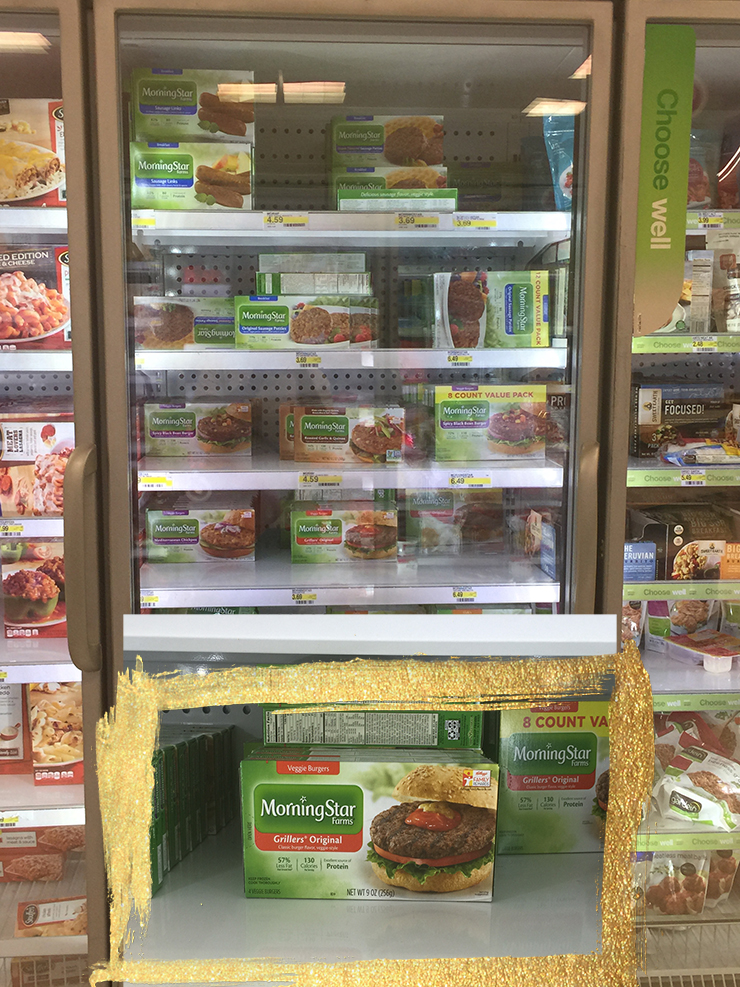 Have you tried MorningStar Farm Grillers? If so, do you have a favorite recipe or a special way of preparing them? Let me know in the comments below!