This post is sponsored by Borden® Cheese. Thank you for allowing me to share my favorite brands with you.
One of the things that I cherish from my childhood are the holiday dinners at my Grandma Dot's house. Grandma Dot could throw down in the kitchen, whipping up some amazing dishes from scratch. Just thinking about her pound cake with the lemon frosting is making my mouth water. One of my all time favorite dishes was her broccoli casserole. It was everyone's favorite dish. Our family tradition was to celebrate Christmas by having a huge shindig and invite the entire church family.  Our family would do all the cooking and decoration. All we asked was that people show up. My Grandma Dot was always tasked with bringing homemade cakes and her famous Broccoli Casserole.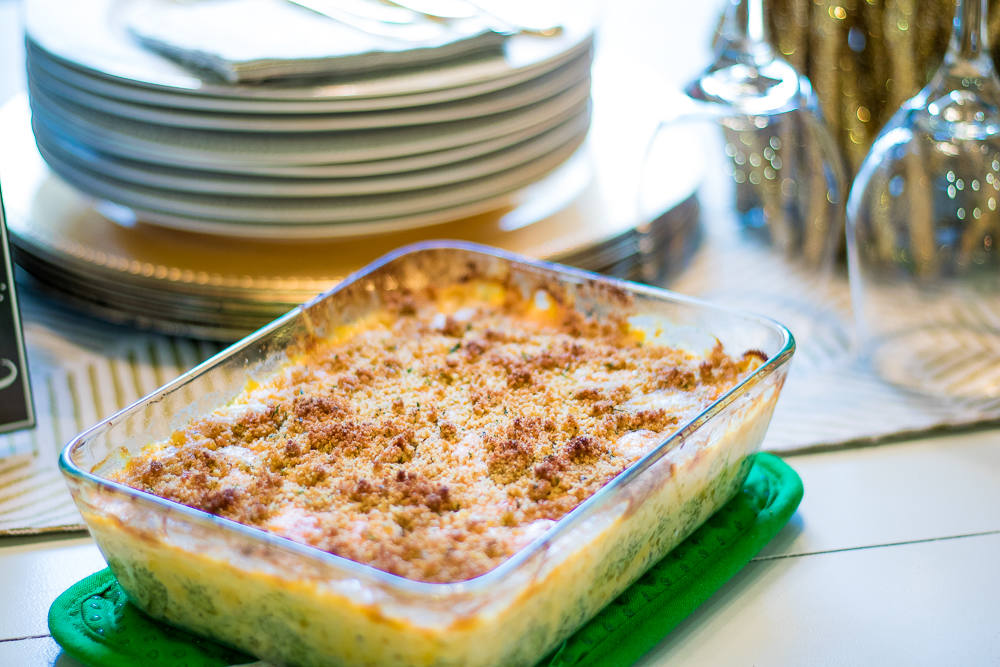 I knew my grandmother's recipes were special, and I wanted to learn how to make everything so that I could pass these recipes down to my family. She knew I loved her broccoli casserole and would make it for me when I came to visit, so I wouldn't have to wait for the Holidays. When I inquired about the recipe she'd modestly tell me that it was pretty simple to make, you just need broccoli and cheese, and some bread crumbs. She made it sound so simple, but I knew it had to be so much more than just that. There had to be some secret ingredient she was adding in when no one was looking.
 As my Grandmother's health began to fail my sister and I decided that we would spend a few days at her house to visit with her and to learn her secrets of the kitchen. We wanted to record video of this so that we could have it as a keepsake. Unfortunately, my Grandmother passed away before my sister, and I could make this happen, but that hasn't stopped us from trying to throw down in the kitchen the way Grandma Dot used to.
We no longer do the big shindigs with the church family. Instead, we have smaller dinners at home. In memory of my Grandma Dot, I've decided I'm bringing the Broccoli Casserole to dinner this year. Being that she only listed three ingredients it couldn't be that hard, and just maybe, if I put as much love, faith, and caring, into my cooking as she did the family wouldn't write my Broccoli Casserole off as an imposter.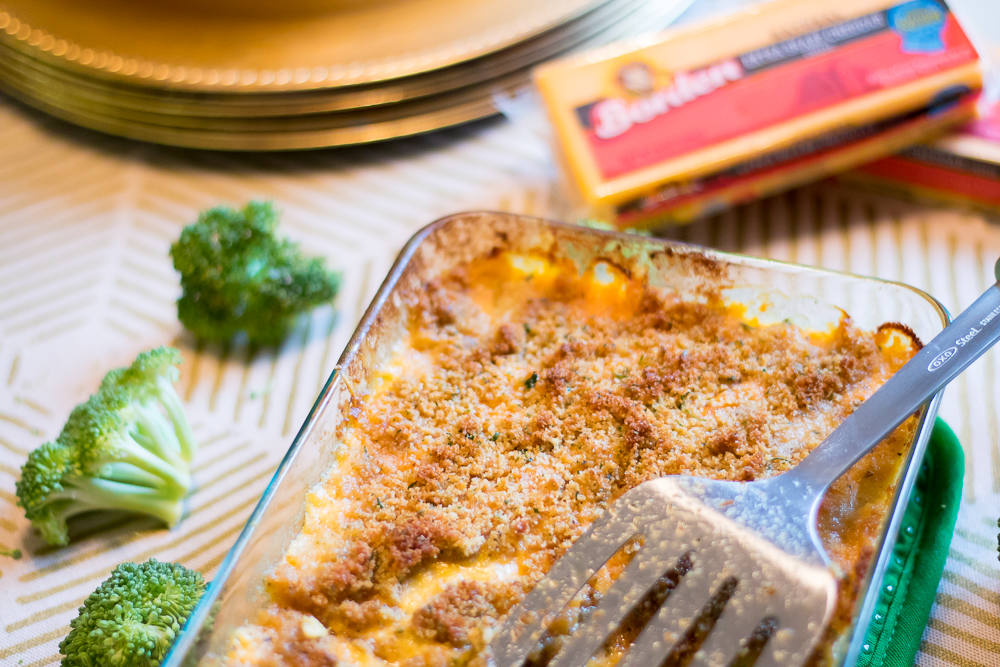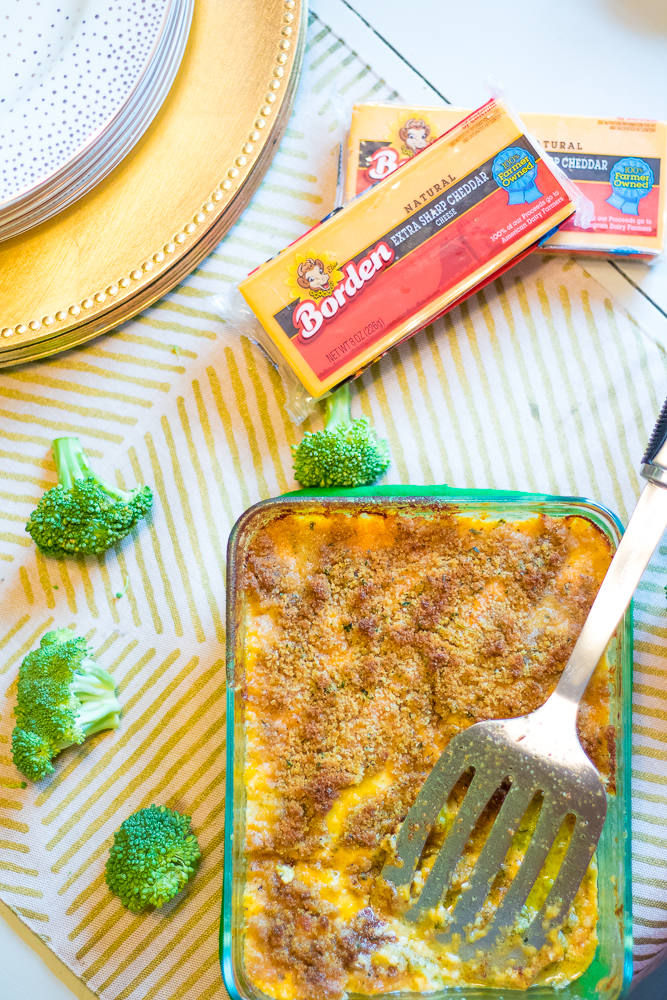 ---
Recipe
To make my Copy Cat Grandma Dot's Broccoli Casserole I started off by steaming some fresh broccoli. I didn't want it to be too tender since it was going to be going in the casserole, so I only cooked it for a short period. While the Broccoli was steaming, I shredded my favorite cheese, which I've used in several recipes before. I love using Borden® Cheese because with Borden® Cheese LOVE is the main ingredient. You can rest assured that every chunk, slice, and shred of Borden® Cheese is pure, creamy goodness that will transform your family recipes into something memorable.
While I don't know exactly how my Grandma Dot's Broccoli Casserole Recipe was made, I figured I couldn't go wrong by making a creamy cheese sauce. After shredding the cheese, I added some fresh minced garlic to a pot containing melted butter. Once the garlic became fragrant, I added a bit of flour mixed it around to coat it in the garlic butter mix. I then added the milk, and an egg to begin a roux and as the mixture started to thicken I then added my shredded Borden Cheese.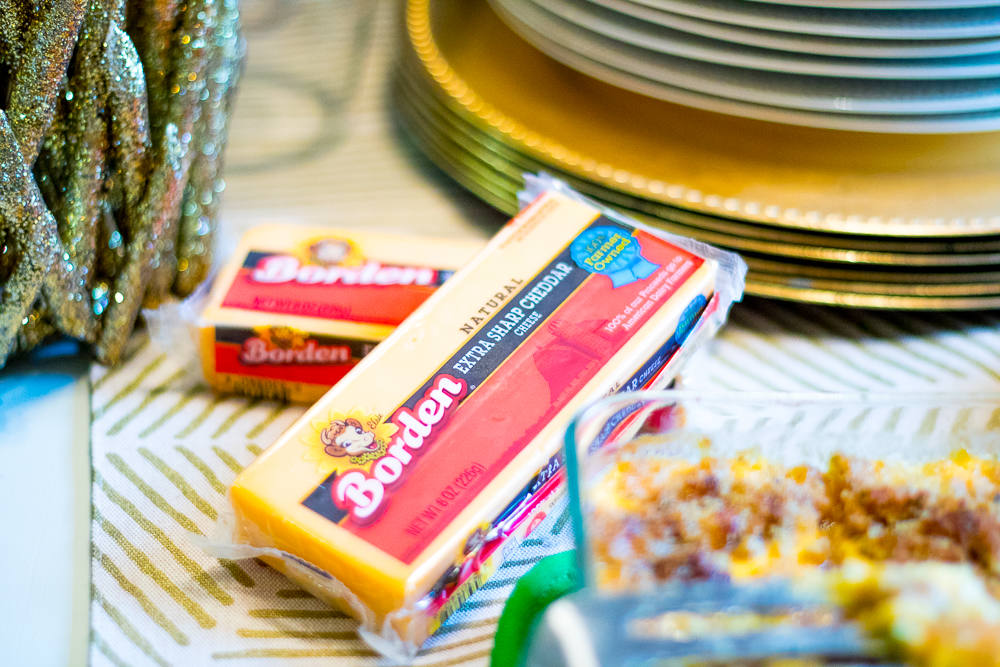 For casserole dishes, I love using the block cheese and shredding it down myself, as opposed to using cheese in a bag. In my opinion, it allows the cheese to melt better within the dish. I usually like to mix cheeses, and Borden® Cheese has an extensive range of cheese for you to choose from in an assortment of taste and finishes. Since I didn't want to do too much to take away from the taste of my Grandmother's original dish I used the Borden® Cheese Extra Sharp Cheddar.
Once the roux was just right, I added the steamed broccoli and allowed it to coat with the cheese. I then took this mixture and added it in layers to a casserole dish, adding one layer of the broccoli cheese mixture and topping it with more Borden® Cheese.
To top complete the recipe I topped it with breadcrumbs tossed in melted butter and placed it in the oven to cook at 375° for about 25 minutes or until brown on top.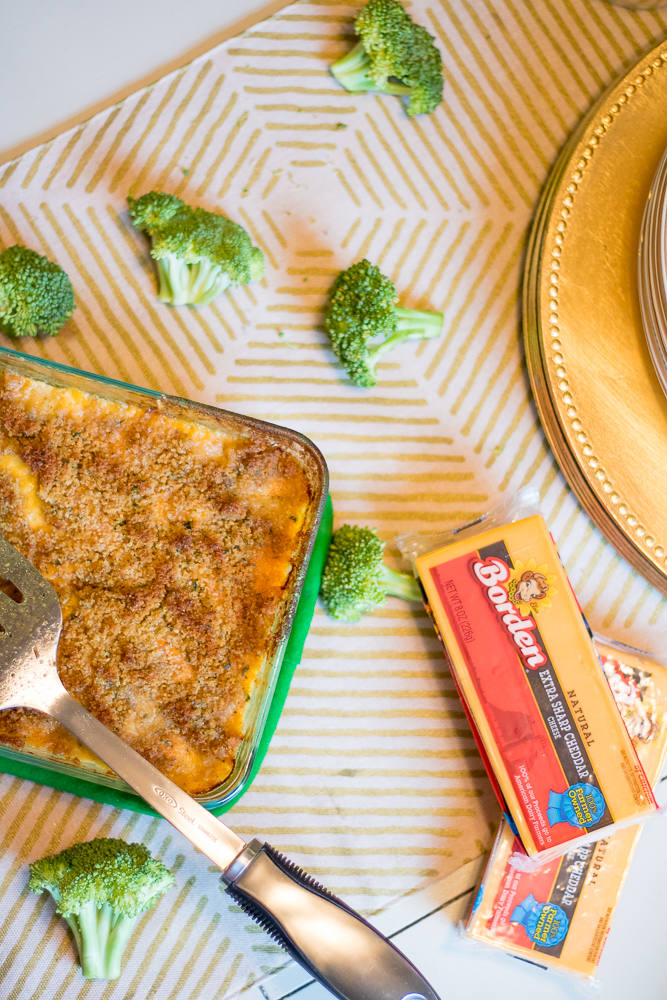 My husband who is the resident taste tester (besides my dogs who volunteer as tribute daily), gave this recipe a thumbs up and ate two helpings (which is always a wonderful sign). As I was enjoying a serving myself I couldn't help but think of all the great times I had with my Grandma Dot over the holidays. We'd gather around the piano and sing Christmas songs after dinner and I can still her hear leading "Jesus, Oh What A Wonderful Child". I hope that when I bring this dish to Christmas Dinner and people bite into we'll all share memories of my Grandmother. Who knows, maybe this could even be a new tradition, where we gather around the table, and each person recreates one of her iconic dishes. 
In loving memory of Dorthy "Mama Dot" Robinson