I participated in the Alizé Passion blog program as a member of One2One Network. I received compensation, but all opinions are my own.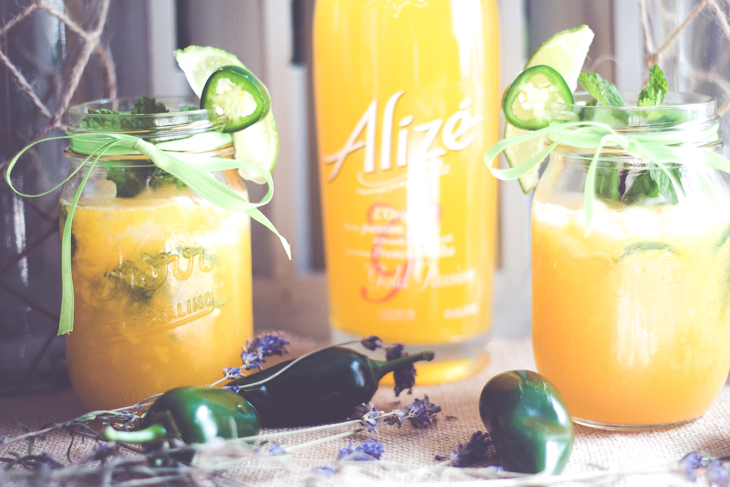 One of the reasons why summer is my favorite time of year is because I get to plant things in my garden. It helps me to forget about everything that's going on and focus on the beauty of nature. The first couple of years I was pretty ambitious and had almost everything under the son. This year I only planted lavender a variety of peppers my garden as they seemed to be the only things that I used the most throughout the summer months. I try to utilize peppers in almost everything, but I'd honestly never thought about adding peppers to a drink until my friend jokingly suggested that's what I do with all the excess peppers I had hanging around.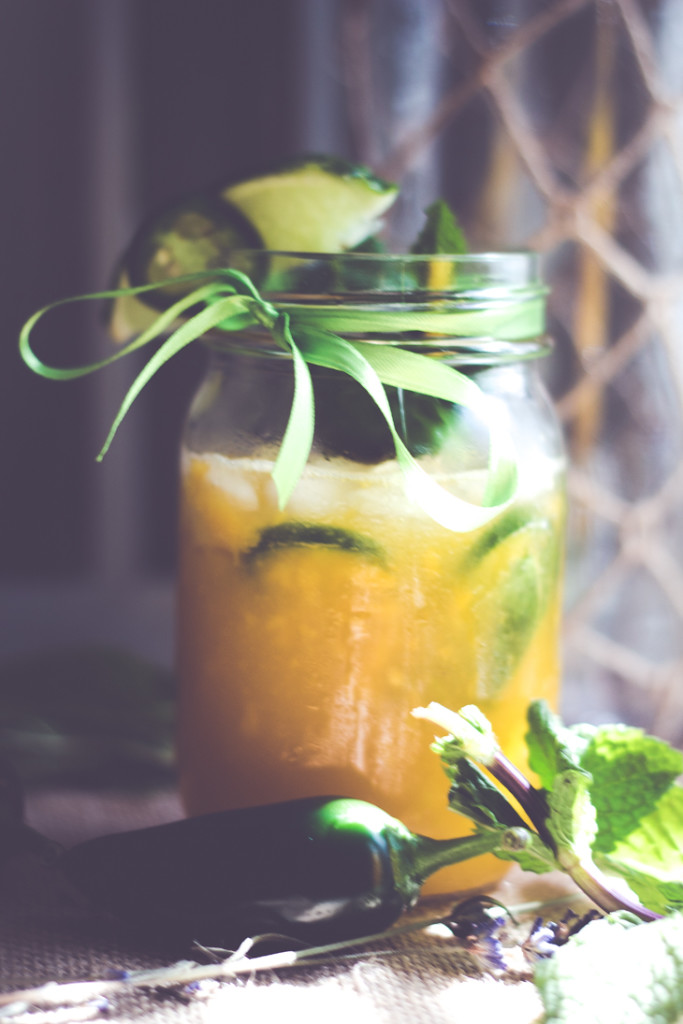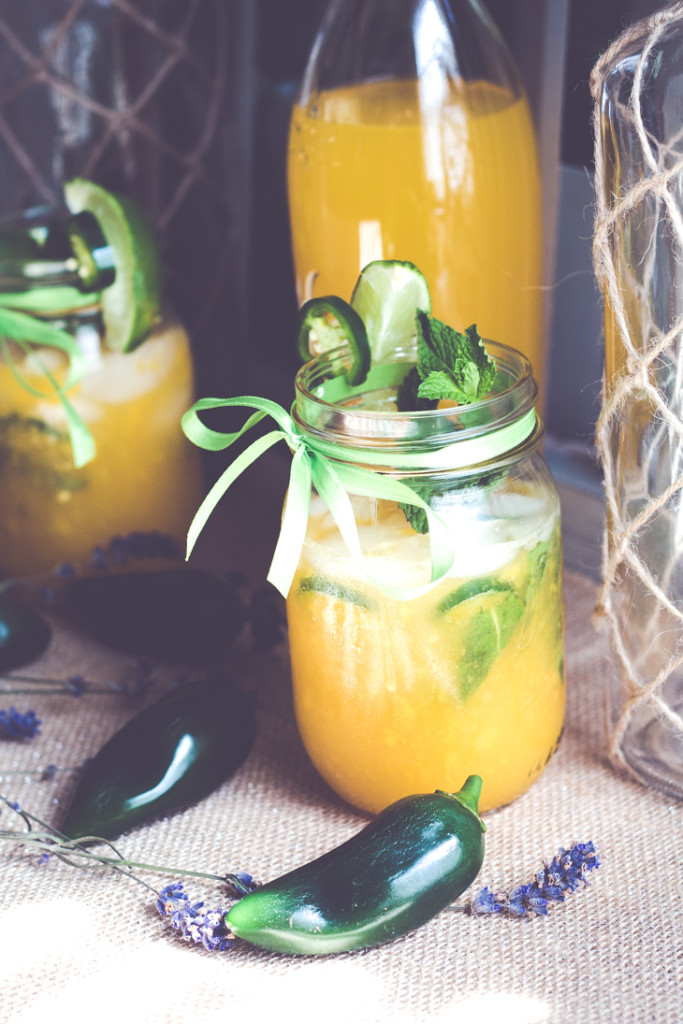 I wanted a drink that had a nice kick but was still rather enjoyable. Since I had some mangos hanging around that were becoming pretty ripe, I decided to create a Jalapeno-Mango Mojito using Gold PassionAlizé as my liqueur of choice.  Alizé is a line of premium liqueurs imported from France. Alizé Passion infuses premium French vodka with passion fruit nectar and all-natural flavors found in the world's most exotic regions. I remember havingAlizé in my late college days. It's a flavorful liqueur that mixes well with other ingredients.  If you're not a huge mixologist all no need to worry as Alizé is made to be enjoyed by itself over ice. 
This recipe is probably my favorite out of all the drinks that I've made. The fresh ingredients really set this drink apart from others as the flavors blended exceedingly well together. If you're worried about the heat from the Jalapeno's don't be. You can make this drink as spicy as you like. If you want a mild drink just add one jalapeno. If you really want to feel the heat add 3 or more and shake well.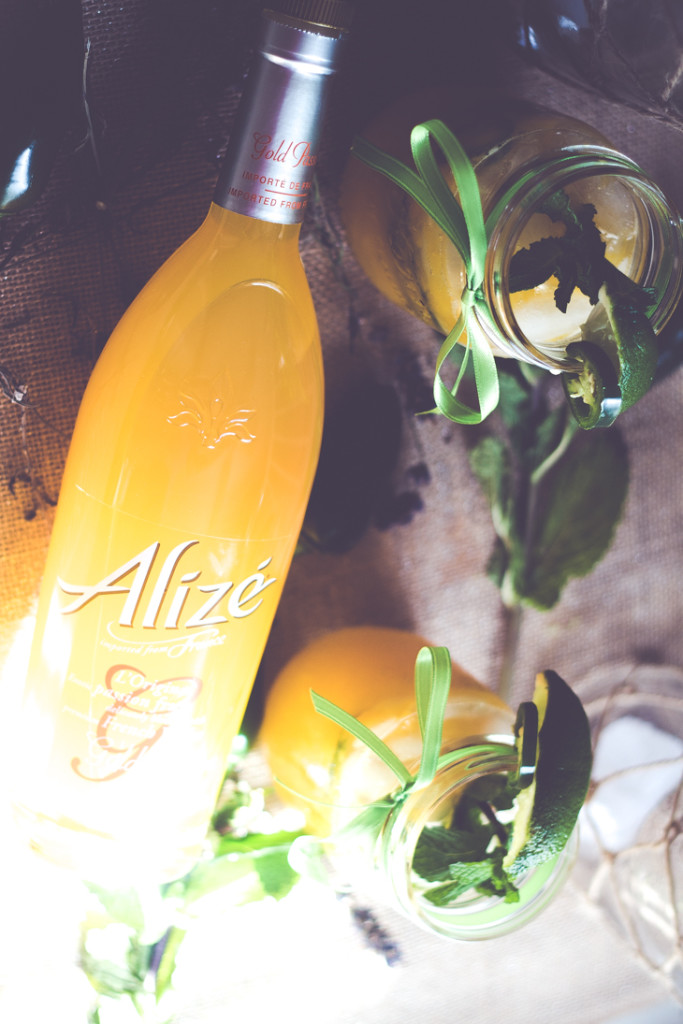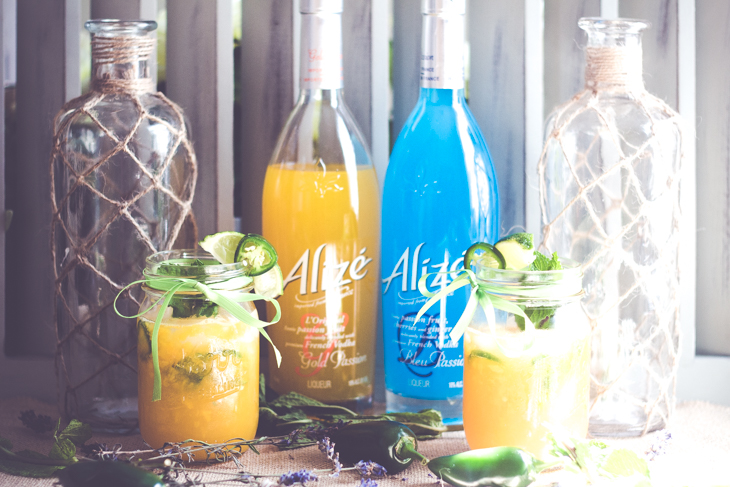 Alize is available nationally in three flavors and retails for $19.99. You could easily change out the fresh pureed mango for pureed strawberry or blueberry and create this same cocktail with either the Bleu Passion or Red Passion Alize flavors. 
– Gold Passion  blends the intensely flavored and aromatic juices of exotic passionfruit.
– Red Passion  blends sweet, vivid passion fruit and crisp, tart cranberries.
– Bleu Passion ( is an infusion of delectable passion fruit, fresh cherries and a hint of ginger.
If you're not too keen on my Jalapeno-Mango Mojito Alize as several other recipes for you to try. For instance, this Golden Rita with a Chili Salt rim is a great alternative to my sweet and spicy drink. Scroll down further for the recipe to my Jalapeno-Mango Mojito.
<
[yumprint-recipe id='8′]Share this recipe with your friends by Pinning this image to Pinterest!