This shop has been compensated by Collective Bias, Inc. and its advertiser. All opinions are mine alone. #IDSimplyPure #CollectiveBias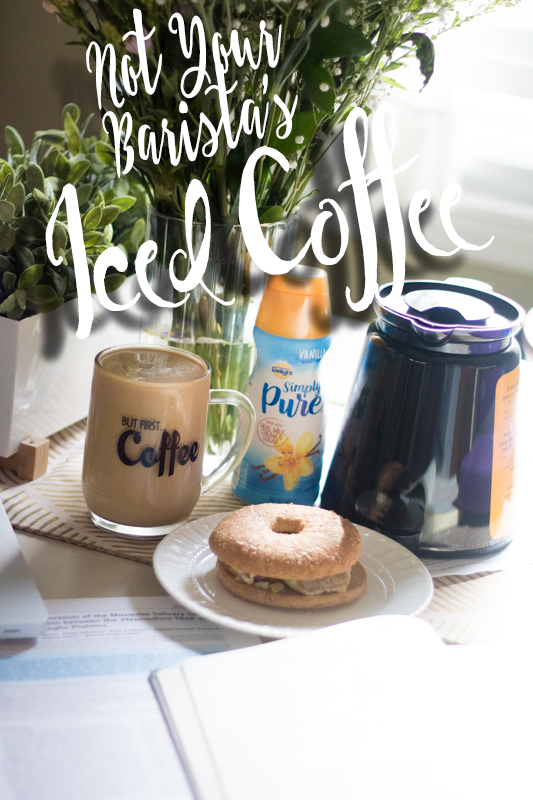 So my time as a doctoral candidate is winding down and it looks like I may be getting those magical letters at the end of my name as early as this summer. In preparation, I've been doing a lot of writing so that when I go before my thesis committee, and they inquire about papers I say "Tada" do a little jig and place these carefully crafted documents in front of them. They'll be so awed my drive and willingness to take the initiative that getting permission to complete my dissertation will be like taking candy from a baby.
At least, that's how it's going to happen in my dreams, and dreams do come true, right?
Right?…
This past few weeks have been mentally taxing as I'm spending most of my days finishing experiments and most of my nights reading through journal articles or staring at my computer screen in an effort to make my data sound sexy. Yes, making science sound sexy is a thing. It's weird but hey! The stuff that's keeping me going through all of this is my beloved cups of Java. I love a piping hot cup of coffee on a cold day, but there is nothing worse than taking a sip of your coffee only to find that it's gone cold. Since I don't drink my coffee fast enough, I've had to turn to iced coffee. That way if I get immersed in writing, reading, or need to leave my desk for a while when I come back it won't be to disappointment.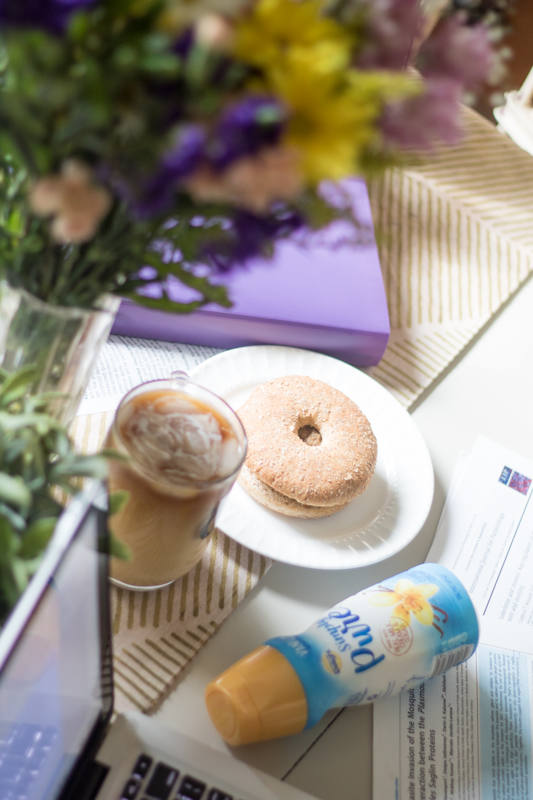 Some people assume that iced coffee is easy to make. You just brew some coffee and pour it over ice. In theory, yes that's how it's done but have you ever made a cup of iced coffee and realized it tasted nothing like your local coffee shops? This perplexed me when I first started making my iced coffees until I realized it was because I was doing it all wrong! I've found that the key to making the perfect cup of iced coffee is in timing.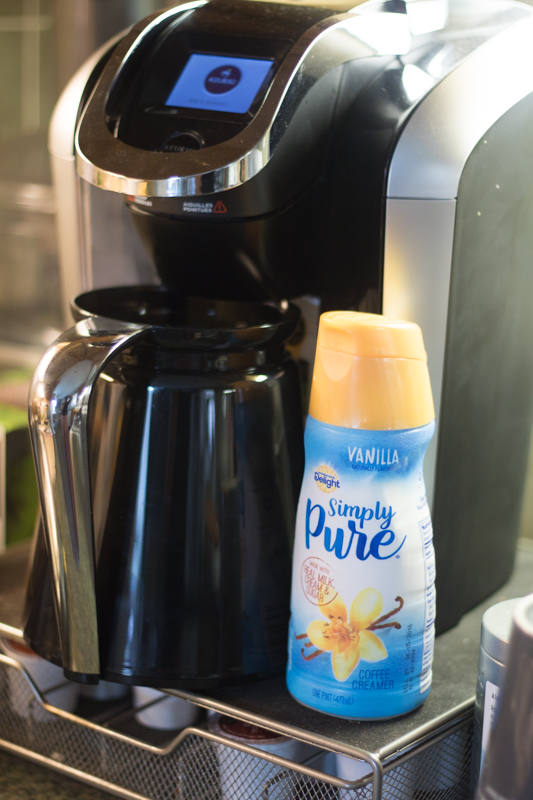 The Recipe
I may or may not have stumbled upon how to make what I like to call it "Better than Your Barista" cup of iced coffee one day when my mind was too full to handle life. It's better than your barista because well, I like to say we're all pretty awesome and making it at home means it's free! To make my version of iced coffee start by brewing your coffee. For this, I like to brew large amounts, so I use my Keurig 2.0 and brew a carafe that holds about 3-4 cups. Once I brewed I put the lid on and let the coffee sit out. Yep, I let it sit. After it's sat out for maybe 2-3 hours, I then pop it in the refrigerator and let it sit some more. Do you see what I mean about the timing? I usually let the coffee sit in the refrigerator overnight. The next day it's nice and cold but still strong.  Now you can add ice to your cup and pour in the coffee. To add some flavor, I add a little raw sugar and the International Delight Simply Pure Vanilla that I picked up from my local Walmart.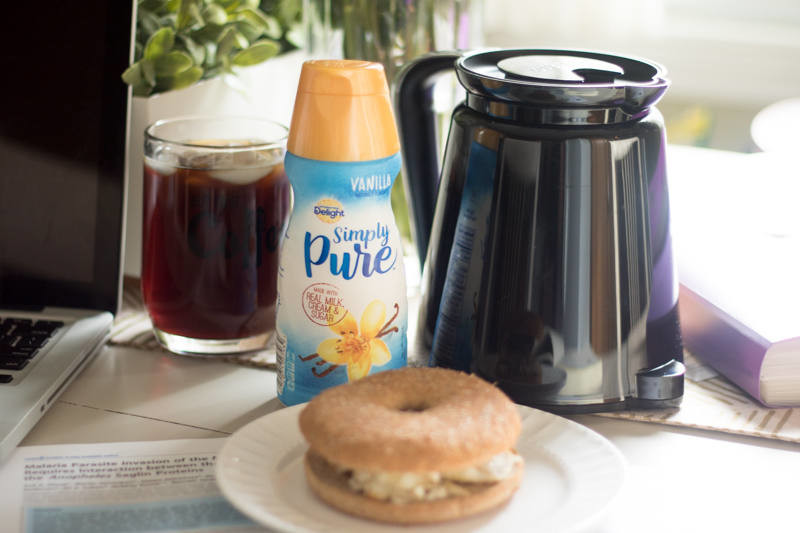 I'm a heavy on the cream kind of woman, so I like how International Delight Simply Pure is made with five simple ingredients with real milk, cream, and sugar being three of them. What I love about this creamer is that it doesn't make my coffee taste too sweet, and it doesn't leave an aftertaste like some creamers I've tried. My iced coffee pairs great with a quick egg white and turkey sausage breakfast sandwich.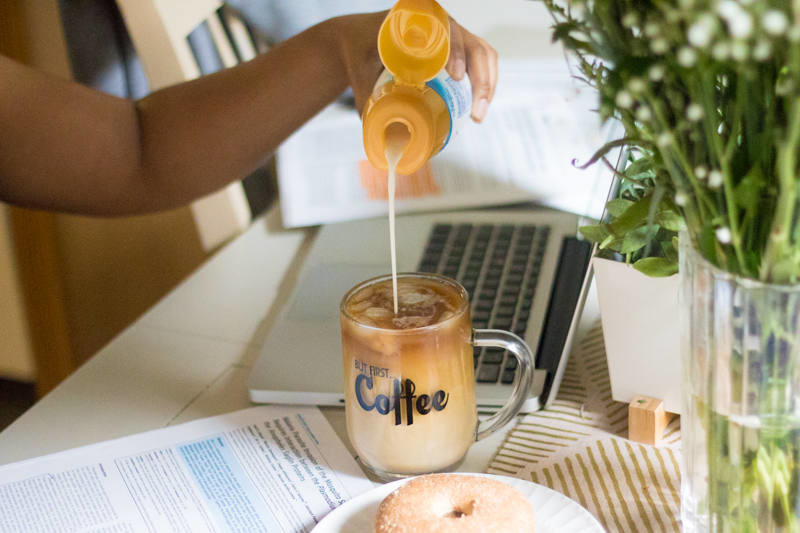 If you're not into Vanilla the International Delight Simply pure coffee comes in two other tasty flavors like HazelNut and Caramel. Be sure to head over to the Social Hub where you can join in on the conversation and even get great ideas for other great tasting recipes that pair well with this delicious creamer. Wanna know where to find this amazing product? Scroll down and I'll show you exactly where in your Walmart ID Simply Pure can be found.

Better Than Your Barista Iced Coffee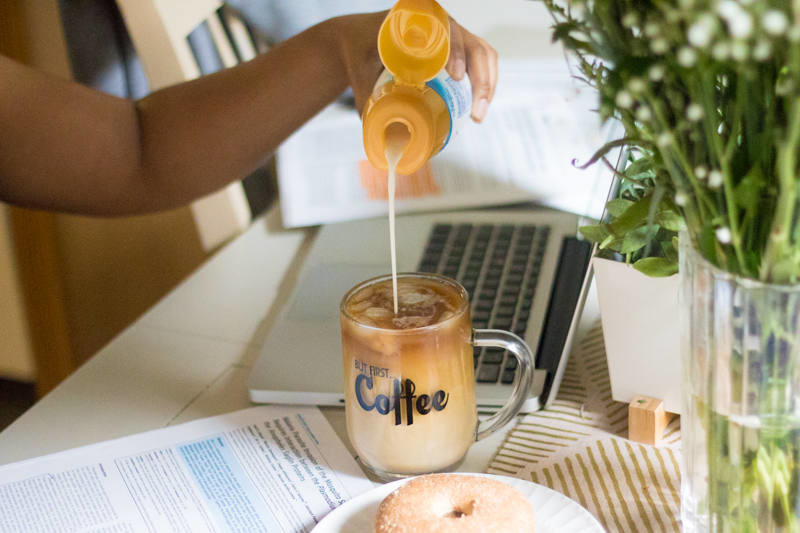 Author:
Melody Robinson Wright
Instructions
Make a large pot of coffee and let it sit after brewing for two-three hours.
Place coffee pot in the refrigerator and let it sit overnight or for a minimum of 8hrs.
Serve over ice and with your favorite International ID Simply Pure Creamer.
You can find Simply Pure ID at your local Walmart in the refrigerated section.