Brussel Sprouts get a bad name. Since I'd never tried Brussel Sprouts I always thought that they were these disgusting alien looking vegetables that parents would force their kids to eat. At least that's how they were portrayed on TV shows. Growing up we never ate Brussel Sprouts. We had Okra, green beans, turnip greens, cabbage, mustard greens, polk salad (though to this day I've never tried it), and all types of other green vegetables but never Brussel Sprouts.  During my trip to New Orleans which you can read about Here, Here, and Here I was really craving vegetables as most of our meals consisted of grits, a rich sauce, or an amazing cut of meat. So, at the award winning restaurant Peche I was looking for veggies to go with my meal and I spotted Roasted Brussel Sprouts. Since I'd already tried turtle and duck on the trip I figured what the hell. After the first bite, I was blown away and became secretly angry at my mother for keeping these tasty morsels away from me as a child. When I returned from my trip to New Orleans I began to have these unnatural craving for those succulent "baby cabbages" as my sister likes to describe them and knew I had to try and recreate the Roasted Brussel Sprout dish I had at Peche.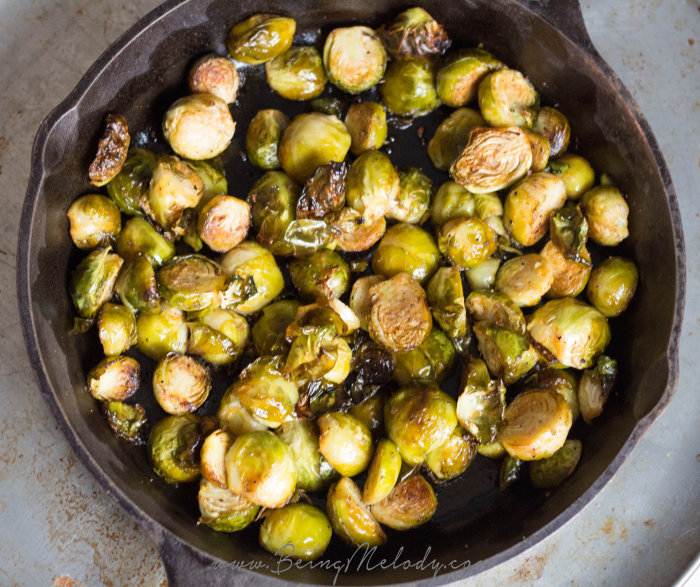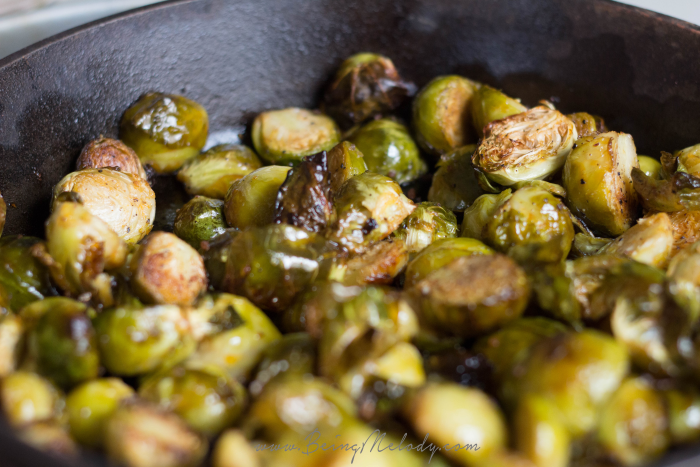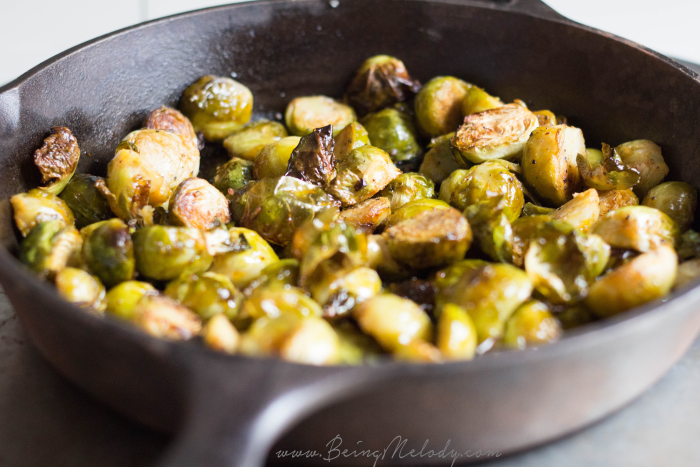 One thing I remember about the Roasted Brussel Sprout Dish from Peche is that they came tossed in Chili Oil, and I was in luck as I just used Chili Oil on one my past recipes, Dan Dan Noodles. To roast the brussel sprouts, I decided to use a cast iron skillet that could be placed in the oven.  After a bit of tweaking I think I've finally created a Roasted Brussel Sprout dish that mimics Peche's quite well, though I did leave out the onions.  The recipe is simple and one that I hope your household will enjoy. Of course, if you're ever in New Orleans make sure you stop by Peche Restaurant to try their Roasted Brussel Sprouts as they are they winners of two James Beard Awards!

Roasted Brussel Sprouts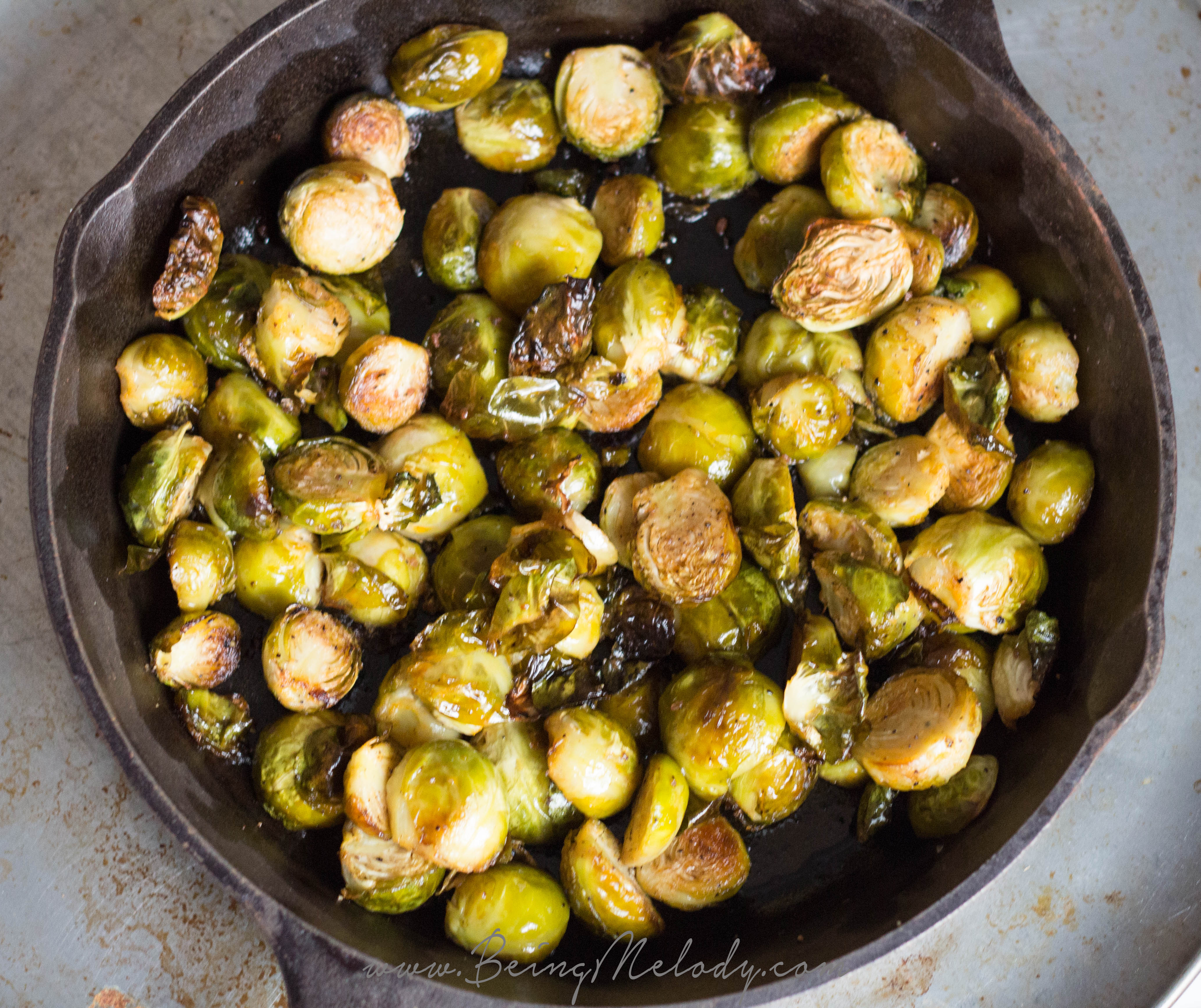 Author:
Melody Robinson Wright
A grown up take on an old Childhood nemesis. The Brussel Sprout
Ingredients
Brussel Sprouts halved
1 tbsp of Olive Oil
Salt
Pepper
1½ Tbsp Chili Oil
Instructions
Heat Oven to 375. Wash Brussel Sprouts and cut them in half. Toss with a light coat of Olive oil and salt and pepper and place in cast iron skillet that has been lightly coated with Olive Oil. Roast Brussel sprouts for 15 minutes. Be sure to stir them around so that all sides are being roasted. After 15-20 minutes remove from oven and lightly toss with chili oil. Place back in the oven to cook for another 10 minutes. You may start to notice the areas of the Brussel Sprouts looking crispy. This is okay. If you're concerned with over cooking be sure to stir around a bit more.
Cook until your desired level of doneness is reached.